Form 2
The Industry-Leading Desktop 3D Printer
The Form 2 delivers high-resolution parts at a fraction of the cost and footprint of industrial 3D printers. Scale your prototyping and production in-house with desktop stereolithography.
Order now
25,000,000 Successful Parts and Counting
Engineered For Precision. Designed for Reliability.
The most reliable 3D printer ever created, the Form 2 works as hard as you do so you can focus on developing innovative products and bringing your most creative ideas to life. 3D print strong, detailed models with stunning surface finish.
Explore Form 2 Tech Specs
Form with Function
With the best materials science team in the industry, Formlabs is constantly developing new additions to our library of advanced resins. Our materials are designed specifically for the Form 2 to deliver functional parts with a smooth surface finish that look like, feel like, and work like a final product.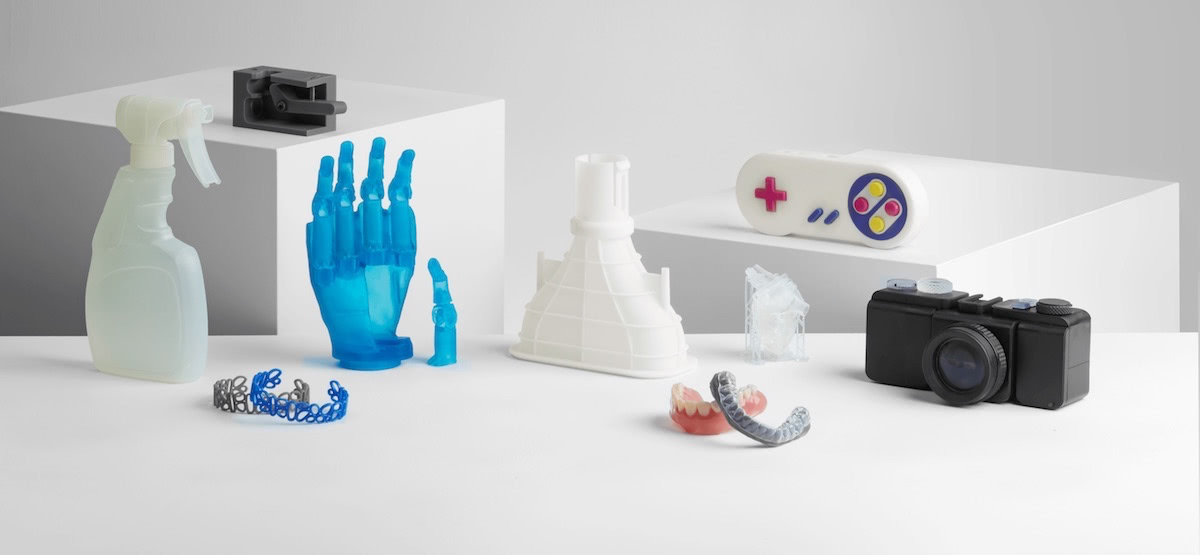 Game Controller
Standard Resin, Color Kit

Product designers, engineers, modelmakers, and professionals across industries love Formlabs Standard Resins for their high detail, smooth surface finish, and minimal post-processing and finishing. Mix your own Color Resin using the Formlabs Color Kit to add solid, uniform color to rapid prototypes and concept models.
Prosthetic Hand
Tough Resin

The parts for Handsmith Inc.'s affordable, custom-sized, high-performance prosthetic hands are directly printed in Tough Resin on a single Form 2 build volume. Handsmith's prostheses feature individual motors in each finger and control systems tailored to each recipient.
Manifold
Rigid Resin

With high stiffness and the ability to print strong, thin walls, Rigid Resin is great for prototyping manifolds and permanent snap fits.
Spray Bottle
Durable Resin

Durable Resin, part of our library of Engineering Resins, is perfect for prototyping packaging, screw threads, and bearings, all of which are demonstrated in this spray bottle prototype.
Touchstone Bracelet
Grey Resin, Castable Resin

Jewelers use 3D printing to rapidly prototype designs (like this bracelet from Zina Sterling Silver), fit clients, and produce large batches of ready-to-cast pieces.
Clear Aligners
Thermoformed plastic on Grey Resin model

Aligners are the largest single use of 3D printing for mass customization, with millions of cases made since the late 1990's. Printed on a Form 2 3D printer, this clear aligner was then thermoformed from a plastic disc, before being cut around the edges for a smooth finish.
Camera
Black Resin, Clear Resin

Clear Resin can create transparent objects that, with some post-processing, can be made optically clear. A Formlabs engineer designed this 3D printed camera, fully functional multi-material assembly.
Anatomical Heart
Clear Resin

3D printing is used in healthcare to advance training, communication, and preoperative planning in cardiac cases. 3D models, like this heart designed by (Materialise/Northwell Health), allow physicians to better understand each unique case and better communicate planned surgeries with patients and their families.
Galvonometer Test Jig
Grey Pro Resin

This manufacturing jig was designed to securely hold Formlabs' custom-built galvanometers during testing. The jig itself was prototyped on the Form 2 before being machined in aluminum.
20 Materials, Zero Hassle
Our integrated resin system makes material management easy and allows for larger prints and clean operation. Switch between materials in seconds by replacing the cartridge. The Form 2 automatically recognizes the resin type, configures settings, and allows you to keep track of resin supplies from your Dashboard.
Explore All 20 Formlabs Materials
Reinventing Stereolithography, From Start to Finish
From print preparation to post-processing, we've meticulously redesigned every step of SLA 3D printing so you can rely on a dependable, scalable fabrication workflow and focus on creating.
Step 1: Design
STEP 1
Design
Design your model in your regular CAD software and import an STL or OBJ file into our PreForm print preparation software. One-Click Print offers an option for automatically orienting, supporting, and laying out your 3D models.
Step 2: Print
STEP 2
Print
Professional 3D printing has never been so easy. Send prints over WiFi, reprint previous jobs, and manage your print queue directly from our touchscreen interface. During printing, the peel mechanism, wiper, and heated resin tank create a consistent, reliable print process.
Step 3: Finish
STEP 3
Finish
For the best results and mechanical properties, all SLA parts require IPA rinsing and post-curing. Form Wash and Form Cure streamline and automate post-processing of Form 2 prints. Consistently produce high-quality results with less time and effort.
Prepare and Manage Prints With Smarter Software
Get your 3D model ready in minutes with PreForm's automatic and manual print preparation tools. Manage printers and monitor supply levels remotely using your online Dashboard.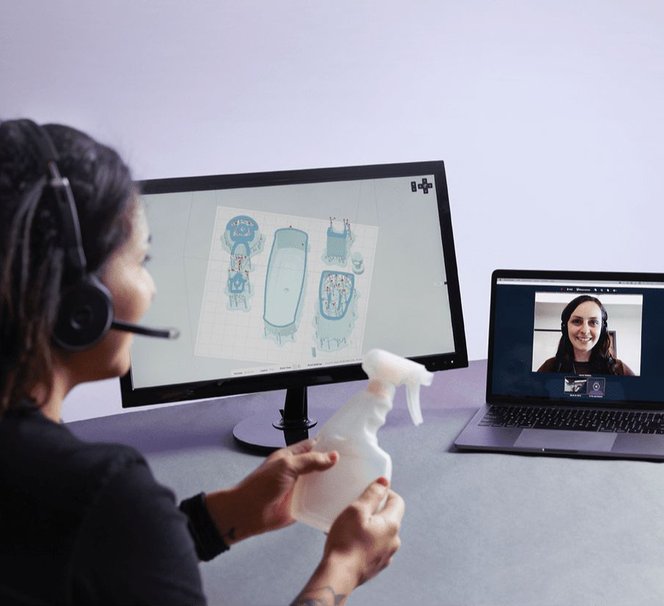 World Class Support When You Need It
Learn how to print on your own or alongside our Formlabs Services team. When you contact us, you're immediately working with a 3D printing expert. Helpful, human support is included with every printer, with options to purchase premier support services, designed to provide tailored learning experiences and even quicker responses.
Add Desktop Stereolithography to Your Toolkit
Order your Form 2 today and find everything you need to go from digital to physical part in the Formlabs store.