Formlabs Stereolithography 3D Printers Tech Specs
Quick Stats
Printer
Technology
Low Force Stereolithography (LFS)™

Low Force Stereolithography (LFS)™

Low Force Stereolithography (LFS)™

XY Resolutionᵃ
25 microns

25 microns

25 microns

Laser Spot Size
85 microns

85 microns

85 microns

Laser Power
One 250 mW laser

Two 250 mW lasers

Two 250 mW lasers

Build Volume (W x D x H)
14.5 × 14.5 × 18.5 cm
5.7 × 5.7 × 7.3 in

33.5 × 20 × 30 cm
13.2 × 7.9 × 11.8 in

33.5 × 20 × 30 cm
13.2 × 7.9 × 11.8 in

Layer Thicknessᵇ
25 – 300 microns
.001 – .012 in

25– 300 micronsᶜ
.001 – .012 in

25 – 300 micronsᶜ
.001 – .012 in

Printing Properties
Printer
Technology
Low Force Stereolithography (LFS)™

Low Force Stereolithography (LFS)™

Low Force Stereolithography (LFS)™

Resin Fill System
Automated

Automated

Automated

Build Volume (W x D x H)
14.5 × 14.5 × 18.5 cm
5.7 × 5.7 × 7.3 in

33.5 × 20 × 30 cm
13.2 × 7.9 × 11.8 in

33.5 × 20 × 30 cm
13.2 × 7.9 × 11.8 in

Layer Thickness (Axis Resolution)ᵇ
25 – 300 microns
.001 – .012 in

25ᶜ – 300 microns
.001 – .012 in

25ᶜ – 300 microns
.001 – .012 in

XY Resolutionᵃ
25 microns
0.001 in

25 microns
0.001 in

25 microns
0.001 in

Laser Spot Size
85 microns
0.0033 in

85 microns
0.0033 in

85 microns
0.0033 in

Resin Cartridges
1

2

2

Biocompatible Materials
No (available on Form 3B+)

No (available on Form 3BL)

Yes

Supports
Auto-Generated
Light-Touch Removal

Auto-Generated
Light-Touch Removal

Auto-Generated
Light-Touch Removal

Design/CAD Specifications
Hardware
Printer
Minimum Access Dimensions (W × D × H)
40.5 × 53 × 78 cm
15.9 × 20.9 × 30.7 in

90 × 96 × 104 cm
35.4 × 37.8 × 41 in

90 × 96 × 104 cm
35.4 × 37.8 × 41 in

Printer Dimensions (W × D × H)
40.5 × 37.5 × 53 cm
15.9 × 14.8 × 20.9 in

77 × 52 × 74 cm
30.3 × 20.5 × 29.1 in

77 × 52 × 74 cm
30.3 × 20.5 × 29.1 in

Weight
17.5 kg
38.5 lbs

54.4 kg
120 lb

54.4 kg
120 lb

Internal Temperature
Auto-heats to 35 °C
Auto-heats to 95 °F

Auto-heats to 35 °C
Auto-heats to 95 °F

Auto-heats to 35 °C
Auto-heats to 95 °F

Temperature Control
Air-heated print chamber

Air-heated print chamber

Air-heated print chamber

Operating Environment
18 – 28 °C
64 – 82 °F

18 – 28 °C
64 – 82 °F

18 – 28 °C
64 – 82 °F

Power Requirements
100–240 VAC
2.5 A
50/60 Hz
220 W

100–240 VAC
8.5A MAX
50/60HZ
650W

100–240 VAC
8.5A MAX
50/60HZ
650W

Laser Specifications
1 Light Processing Unit
EN 60825-1:2007 certified
Class 1 Laser Product
405 nm wavelength
250 mW power
85 micron (0.0033 in) laser spot

2 Light Processing Units
EN 60825-1:2007 certified
Class 1 Laser Product
405 nm wavelength
250 mW power
85 micron (0.0033 in) laser spot

2 Light Processing Units
EN 60825-1:2007 certified
Class 1 Laser Product
405 nm wavelength
250 mW power
85 micron (0.0033 in) laser spot

Connectivity
Wi-Fi (2.4, 5 GHz)
Ethernet (1000 Mbit)
USB 2.0

Wi-Fi (2.4, 5 GHz)
Ethernet (1000 Mbit)
USB 2.0

Wi-Fi (2.4, 5 GHz)
Ethernet (1000 Mbit)
USB 2.0

Printer Control
5.5" interactive touchscreen
1280 × 720 resolution

5.5" interactive touchscreen
1280 × 720 resolution

5.5" interactive touchscreen
1280 × 720 resolution

Alerts
Touchscreen alerts
SMS/email via Dashboard
Two LED status indicators
Speaker for audio alerts

Touchscreen alerts
SMS/email via Dashboard
Two LED status indicators
Speaker for audio alerts

Touchscreen alerts
SMS/email via Dashboard
Two LED status indicators
Speaker for audio alerts

Software
System Requirements
Windows 7 (64-bit) and up
Mac OS X 10.12 and up
OpenGL 2.1
C++ runtime library from Microsoft (Windows only)
4 GB RAM (8 GB recommended)
Hardware Requirements
Form 3+, Form 3B+, Form 3L, Form 3BL, Form 3, Form 3B, or Form 2 3D printer
File Types
STL, OBJ, and 3MF file input
FORM file output
PreForm Print Setup Features
One-Click Print
Adaptive layer thickness for faster printing with fine details
Remote Print
Auto-orient for optimal print position
Auto-mesh repair
Auto-generation of supports
Rotate, scale, duplicate, and mirror
Layer slicer for path inspection
Available in multiple languages
Dashboard Printer Management Features
Manage prints and printers via the cloud
Track resin and tank usage over time
SMS and email alerts
Create enterprise group accounts with admins to more easily share printers and control access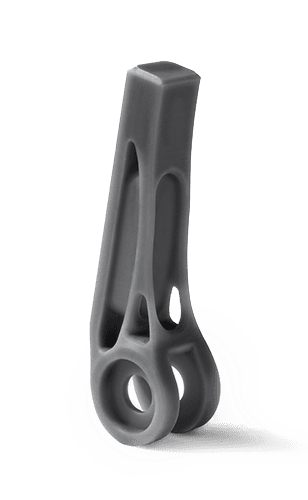 Request a Free Sample 3D Print
See and feel Formlabs quality firsthand. We'll ship a free sample part to your office.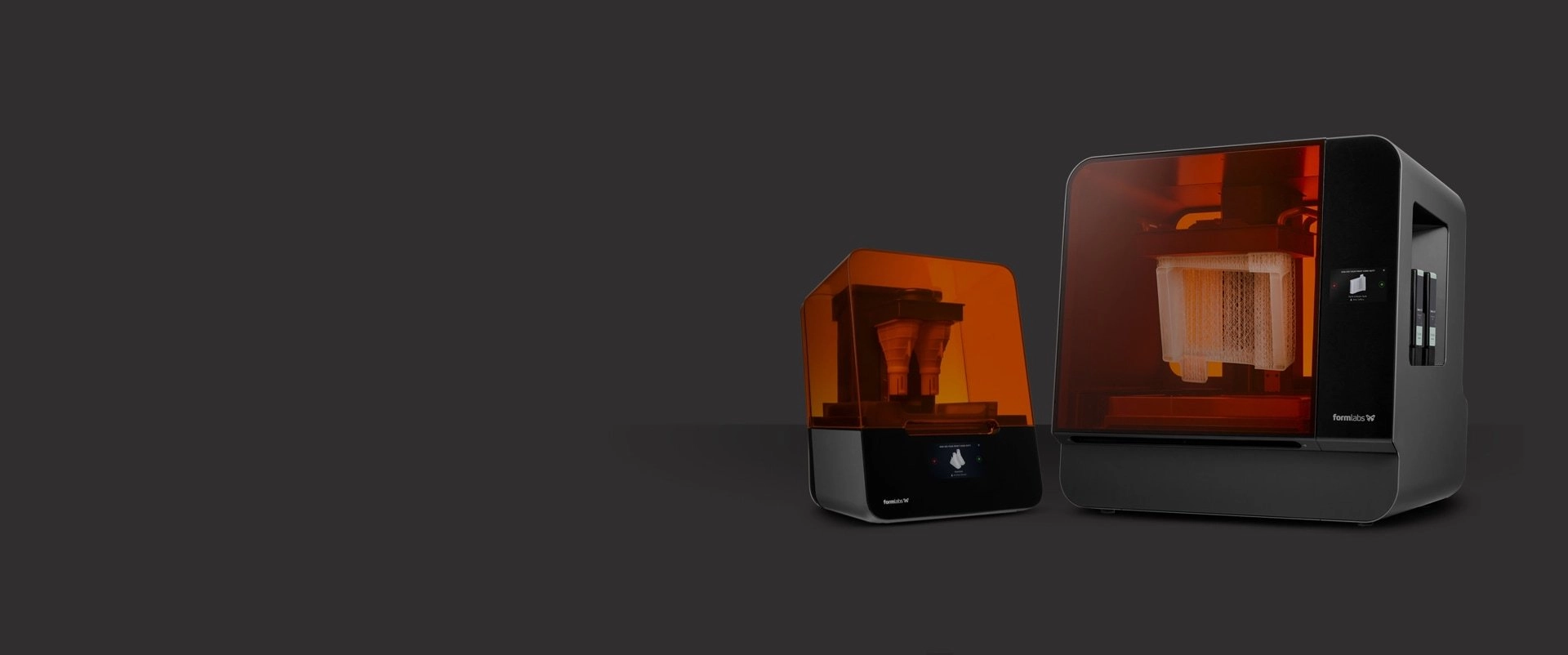 Start scaling your prototyping and production today.
Available to order in North America and in the European Union, plus Switzerland, Norway, and Liechtenstein. Available to order in Asia-Pacific, Eastern Europe, Latin America, the Middle East, and Africa via distribution partners.