3D Printing The Next Generation Of Metabolic Analyzers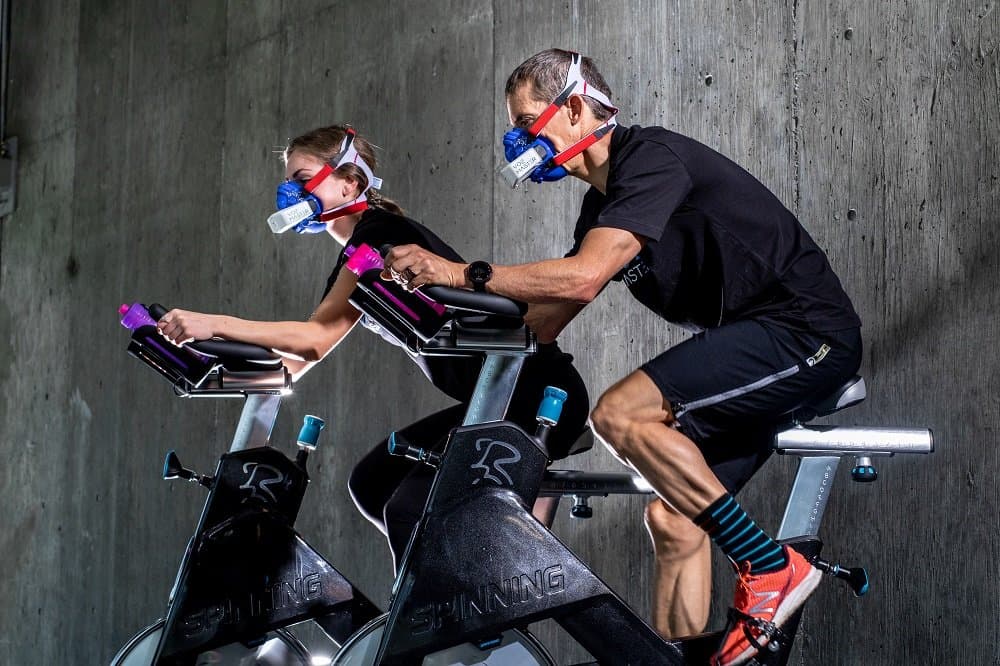 Typically, VO₂ max tests are conducted in a medical facility like a lab or hospital by a doctor, a cardiologist, or a trainer in a fitness lab or office. VO2 is a useful metric for athletes looking to measure and improve their performance and efficiency, as well as patients that need to improve their health before a strenuous surgery. Traditionally VO2 is measured by large, expensive machines in an office, with the patient running on a treadmill or riding a stationary bike. 
Peter O'Brien remembers his triathlon coach using a large, clunky machine to measure VO2 levels, which refers to how much oxygen your body can absorb and use. Thinking there must be a better way to measure athletic performance, O'Brien and Dr. Andrew Sellars later founded VO2 Master Health Sensors to create the next generation of metabolic analyzers. After a few years of research, prototyping, and clinical trials, O'Brien tackled the problem of creating a portable metabolic analyzer that was easier to use and more affordable than established machines. 
In order to create a better metabolic analyzer, O'Brien and his team turned to in-house 3D printing with Formlabs to print end-use parts, create custom tooling, and to rapidly prototype parts. The result is the VO2 Master Analyzer, a wearable VO2 analyzer; a small, lightweight face worn mask which doesn't require a backpack, cable, or gas tank.  
Creating a Better Metabolic Analyzer
Small businesses operate with limited budgets and need to be extremely efficient and acutely aware of wasted time and resources. To develop, validate, and ship the VO2 Master Analyzer, the company has deployed 3D printing at multiple points in the design and production process, something that was not possible just a few years ago. Advancements and cost reductions in 3D printing have made the technology a vital tool in the future of potential medical and consumer device development, resulting in an increasing number of healthcare applications and a number of new firms building better products.
Peter O'Brien

We can test multiple different tolerances per day, and print around 27 variants in a week on a single Form 3. You could never do that before the advent of high-quality in-house 3D printing. Injection molding is just too expensive. Without Formlabs printers, we would not be able to build this device."
According to O'Brien, "We took a medical device, and turned it into a consumer device for a fraction of the cost. This wouldn't exist ten years ago. Very small differences in tolerance matters on the device components, such as the fluid flow control. We can test multiple different tolerances per day, and print around 27 variants in a week on a single Form 3. You could never do that before the advent of high-quality in-house 3D printing. Injection molding is just too expensive. Without Formlabs printers, we would not be able to build this device." 
The technology behind the VO2 Master Analyzer has been validated by outside professionals, and the team extensively validates all final production units. O'Brien told us, "internally we use four unique lung simulators to directly validate all research prototypes, plus everything manufactured. All units we create, go on the lung simulator for an accuracy check. Customers frequently ask to see validation studies, so it's important to have them on hand."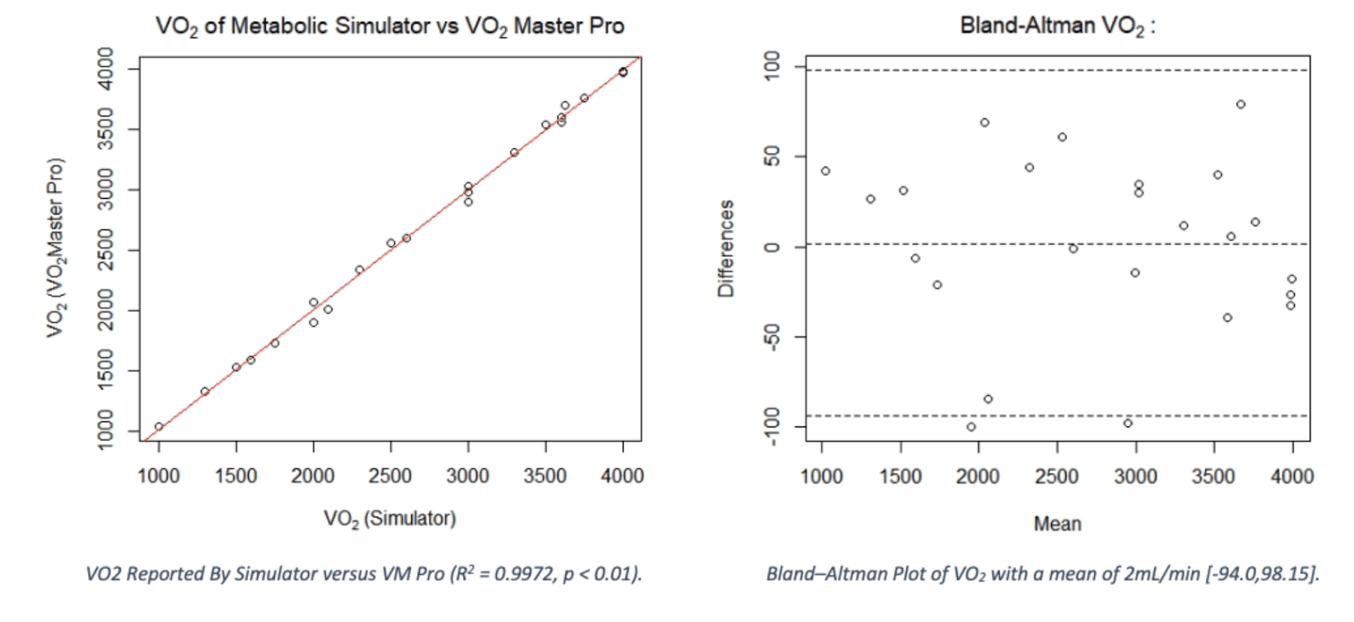 3D Printing End-Use Parts at Scale
To create and ship the VO2 Master Analyzer, O'Brien deployed 3D printing for end-use production. Originally, the team was making the outside shell of the mask in White Resin. Now, the shells are printed in Tough 1500 and painted white before being fastened to the mask, to improve surface finish, emboss coloration, and durability. Formlabs' material library was a selling point for O'Brien, saying "other companies don't have the material library to compete. Overall, we just feel like Formlabs has the best product on the market."
Tough 1500 Resin is a most resilient material which simulates the strength and stiffness of polypropylene. According to O'Brien, Tough 1500 Resin is a "robust functional equivalent to injection molding plastics. It meets all of the requirements for this application. We really needed something that had similar properties of standard 3D printing materials, but could also survive drops." And by printing the shell upside down, the team has eliminated the need for support structures on the outer-wall, leaving a smooth finish for them to paint white.
As VO2 Master Health Sensors has scaled, they have ordered more Form 3s to keep up with production. The company runs a fleet of Form 2 and Form 3s all week in 20 hour cycles, meaning a new batch is ready for employees each and every morning. 
3D Printing Tooling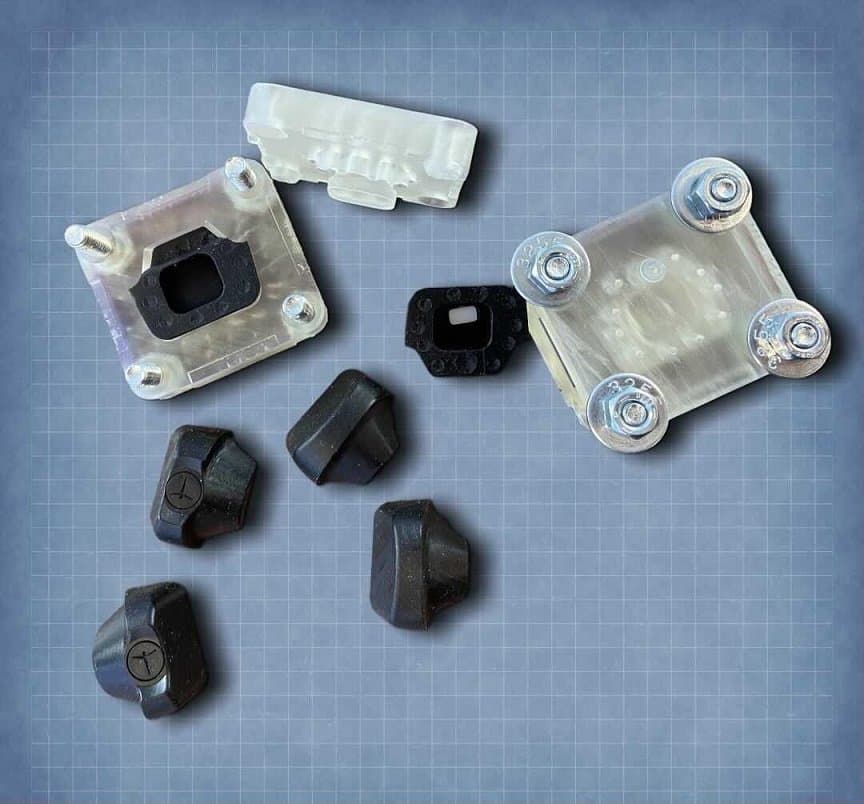 3D printing tooling highlights the versatility of equipping engineers and designers with 3D printers. For cutting edge applications like the VO2 Master Analyzer, it is often necessary to create custom tools to create or validate a design. During production, the team creates custom jigs to hold the device level as it is being assembled. This is especially easy with 3D prints, because "we already have the CAD file, so we can create a custom base, and then print it knowing it will fit the device" said O'Brien. This type of tooling may seem small, but it simplifies and speeds up in-house production. 
The team is also building a multitude of silicone molds in Clear Resin, which are used to make batches of clear silicone nubs for the headset. Torque testers are also made in-house, all using the same fleet of printers used for R&D and end-product. O'Brien said, "there are other ways to do some of this testing, but it's just so easy and convenient to print custom parts. Plus, it's really cheap". This type of integration of 3D printing also shields small businesses from supply shocks, meaning they can design and produce their own tooling in-house, reducing reliance on other firms or outsourcing.
Your Innovative Solutions Shouldn't Have to Wait
The team has stayed with Formlabs as they scaled for a multitude of reasons other than the material selection. "Formlabs has great support. We had some issues with our older Form 2s, and the team at Formlabs was able to help us replace the machines. There are a lot of no-name printers, or knock offs, for sale, but those companies come and go. We can invest in Formlabs and know we can rely on them for multiple years of production."
Another benefit of the Form 2 and Form 3 printers is their physical size, as O'Brien foresees the company growing in their current office, saying "there is a lot of room for us to grow, to scale manufacturing capacity internally, of our current office. The Formlabs printers themselves don't take much space, so as we scale, we can produce a ton of parts in a small space."
VO2 Master Health Sensors has been shipping their fully validated device to coaches and athletic trainers. The company is now looking to expand production, move into new markets, and deliver more devices to customers, with the goal of making sense of physiology for everyone's betterment. You can learn more about the VO2 Master Analyzer here.
Formlabs is working with various companies, big and small, to make 3D printed devices more accessible, affordable, and effective. Formlabs 3D printing brings digital fabrication in-house, minimizing cost and time to enable more nimble product development and more personalized care from R&D all the way through to production.