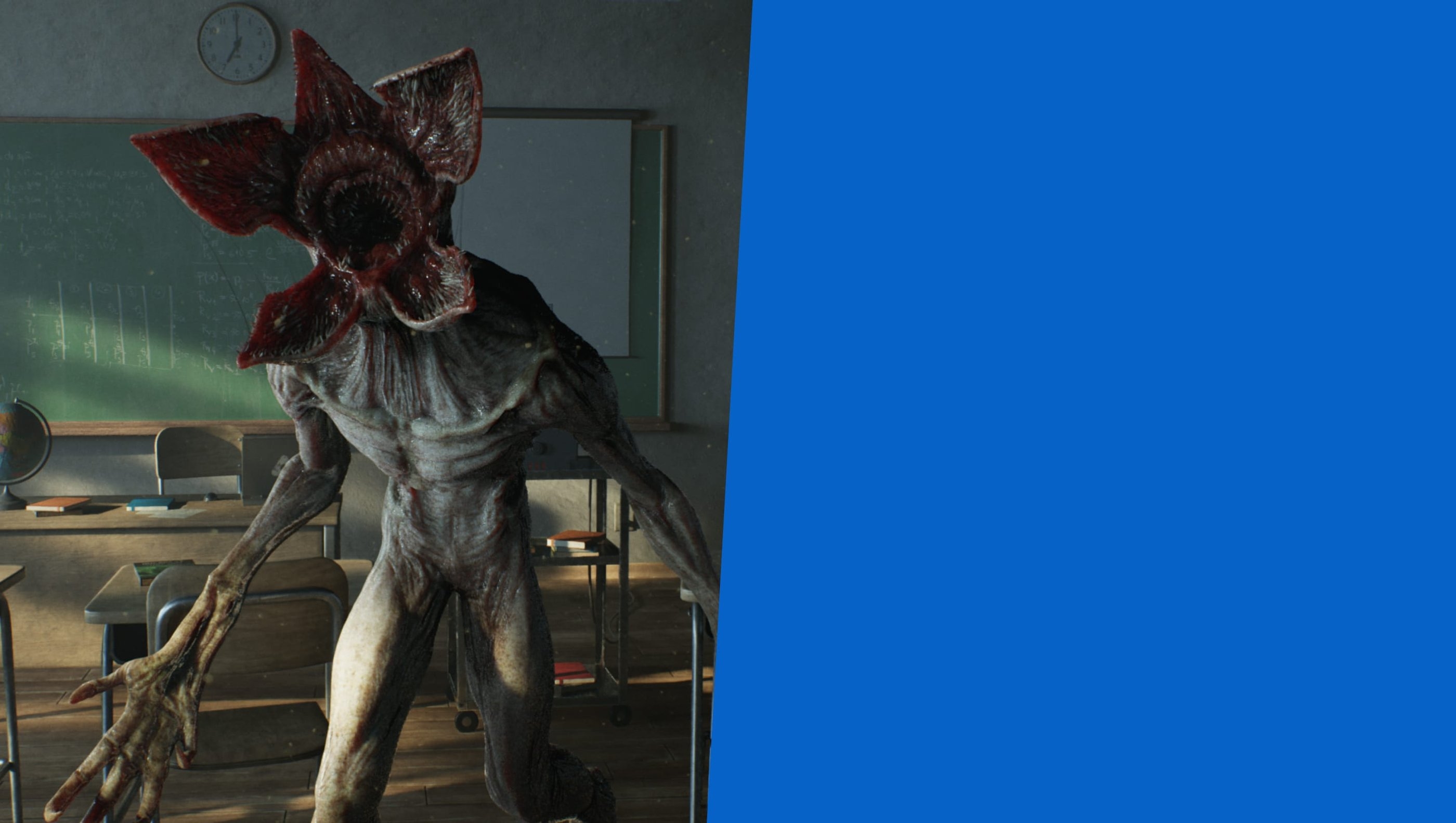 Reinventing Modern Storytelling
In 2005, Aaron Sims Creative (ASC) was formed to bring together a wide range of the world's most talented concept and visual effects artists and create memorable characters, creatures, VFX, costumes, and gripping worlds. They've built a reputation as a premiere boutique design studio delivering projects above expectations, consistently challenging what viewers expect from modern storytelling.
Over the course of the late 90s and early 2000s, the rise of visual effects had a massive impact on the way studios of all sizes tell stories. Traditional techniques began to fall out of favor due to digital design; long gone are the days of meticulously sculpting maquettes from clay.
In an increasingly digital environment, the team at ASC has taken a dualistic approach by using multiple tools to create both virtual and physical models. The team has turned to 3D printing for physical models to help guide and shape the design process, bringing worlds to life like few other studios are capable of.
Off The Screen, And Into The Room
With director Niki Caro and his team of producers sitting around the table, ASC pulled back the curtain on their latest creation. It was the largest 3D-printed project ASC had worked on up to that point: a full set piece from the 2020 film Mulan, containing miniature figures and high resolution models of the main characters. This set piece is an integral step in the design process that ASC has honed over the years, helping them create deeper, more vibrant worlds that exceed what a director had originally envisioned.
"Physical objects are invaluable in an increasingly digital space."
The benefits of mixing design-heavy VFX with real, physical models is significant. Directors, who often agonize over every minute detail of a shoot, can lay out critical scenes long before filming starts. Sometimes, directors will take photos of the printed models to get the correct scale for a storyboard, which then directly impacts creative decisions going into the filming process. This is why ASC has infused physical models into their processes, from design to presentation, to create some of the most visually striking characters and worlds in Hollywood. And by integrating with the director's team early in the process, the studio is reducing development costs and post-production time.
Physical models don't just aid the director in realizing their film, but they greatly help the designers themselves. According to Aaron Sims, printing multiple models of a figure or scene gets the creative juices flowing for the company's artists. It also helps with scale, by allowing designers to get a sense of how large a monster should be when standing next to another character.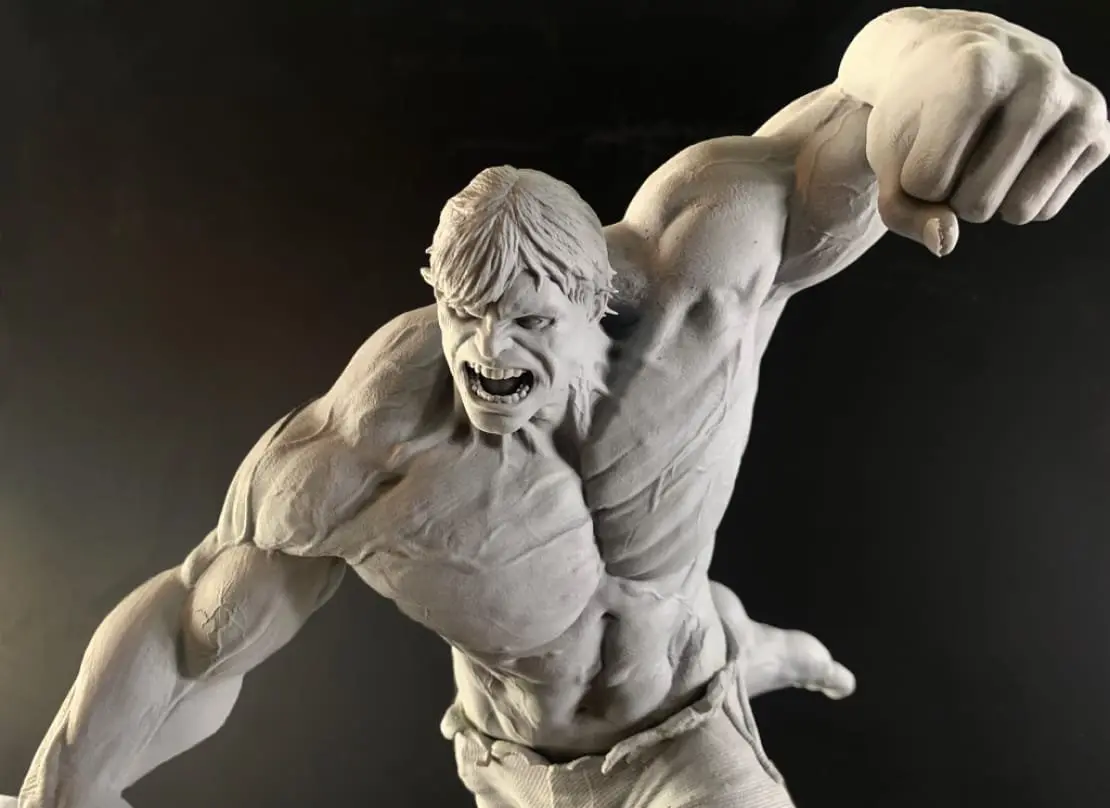 "Technology makes our design process easier without cutting corners. We're doing some of our best work, and moving faster than before."
Although the hand sculpted clay maquettes are not coming back, the team at ASC is able to return to a fundamental aspect of story creation in the 1980s. Now, the team spends more time on tweaking designs than molding clay, giving them more opportunities to perfect a character or world. The old clay maquettes have been re-invented.
Painting Parts To Life
"The Formlabs printers can really roll with us. We have never seen, for example, that some type of hair or small teeth didn't hold up, or that the printer held the design back. It really keeps up with everything our designers throw at it."
Once characters are printed, there is another critical task for the artists at ASC: painting. Painting 3D printed parts has been critical to conveying the character's attitude and tone, allowing ASC to drive home the story they are trying to tell.
The ASC team paints both Clear Resin and Grey Resin prints. Like their real-life counterparts, the Clear Resin painted models reflect and absorb light, creating more realistic looking skin tones and clothing to further enhance a presentation.
"When you have a kickass 3D print, and an amazing paint job, it's like - come on! It looks so good I don't know how the team does it."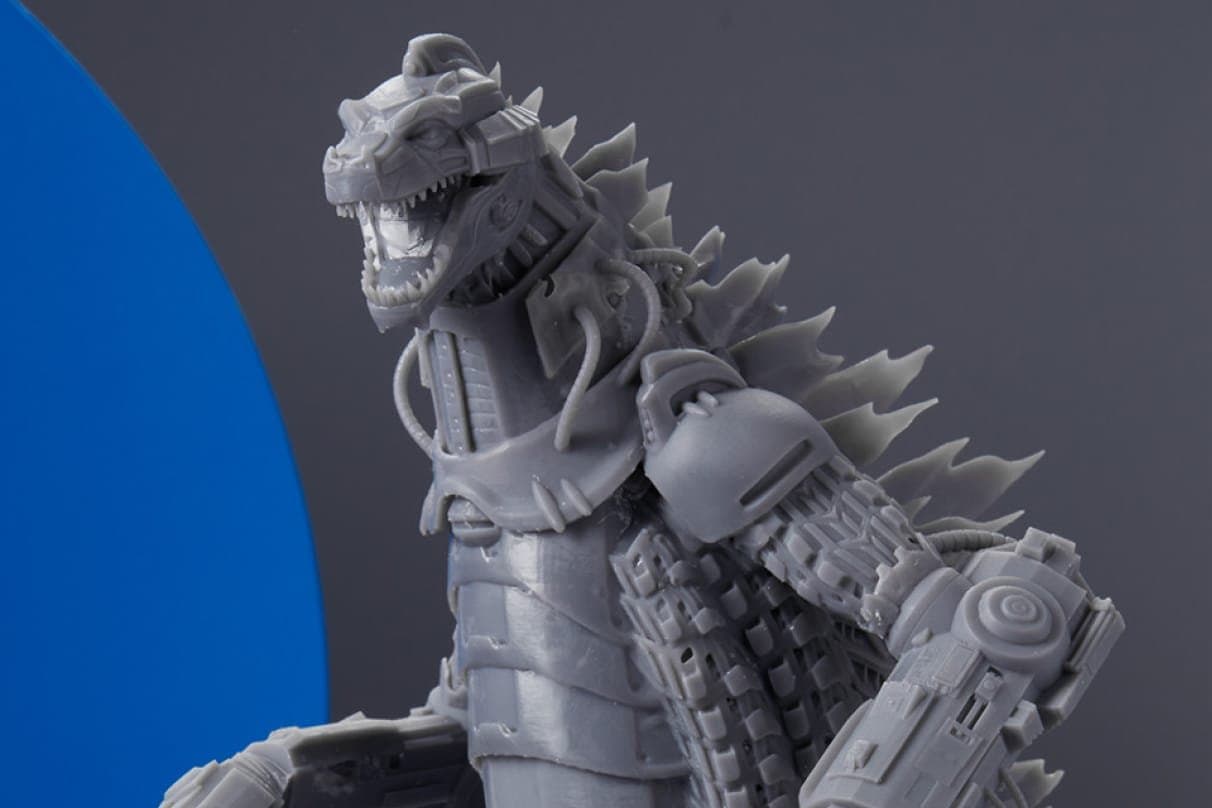 The Mulan project was fully printed, down to the smallest shrubs and accessories. Aquaman was another project that exemplified the influence of painting 3D printed parts. The Aquaman 3D print turned out to be a one to one replica of the artist's computer render, which itself perfectly matches what moviegoers saw on screen. This type of creation process, from sketch to design, to 3D print and final VFX, is enabling ASC to bring characters off the screen and into the room.
Aquaman was possible in part due to the early adoption of 3D printing at ASC. The technology is now fully integrated in the design process from start to finish. Creators have no limits on what they can design, bringing worlds and characters to life more quickly, affordably, and realistically than what would be possible with solely a digital process. The end result: better stories, and happier fans that get to see their favorite heroes come to life.
"Aquaman is one of my favorite designs. And if you hold up the computer model, the 3D print, and the final movie, it's totally exact, a one to one design."
The Visual Effects Behind Stranger Things' Monster
"The Demogorgon was one of the first prints that we did using our Formlabs 3D printers, and we were amazed. Before that, we had always outsourced printing. So to be able to grow it in-house, and see a design that we helped create from the very beginning printed right in front of us, was kind of an amazing thing. It was like going back to the days of when we used to sculpt with clay."
For Stranger Things, ASC didn't just build a monster. They helped set the tone, the look, and the feel of the TV show. By integrating into the creation process early, the team was able to quickly move from sketch to physical model, and help make the Netflix original become an instant classic.
Take a deeper look at how ASC brought Stranger Things to life, and learn why their sketch-to-screen methodology is so successful.
Coming Soon: Original Worlds
Having designed some of the biggest properties in Hollywood, ASC is already looking toward the future. Their next big challenge will come in the form of original IP creation, starting with the release of Dive and Tank in 2021.
"We're taking the experience we have from many years of working at the highest level, a demanding level, and using the same design principles we refined on projects such as Wonder Woman and Aquaman, to work on our own projects. We have the confidence to do it."
Over the past twelve months, the team has been experimenting with expanding the use of Unreal Engine during the early creation process. Further entwining art and technology, Unreal Engine has the potential to be one of ASC's most powerful creative tools for bringing immersive worlds to life.
Their feature film, Dive, takes audiences underwater and deep into the earth to thrill and terrify. Using every tool in their arsenal, ASC is setting out to once again push the boundaries of modern storytelling, appealing to viewers who love the wonder of nature films and crave thrilling and suspenseful horror movies. According to Aaron Sims, Dive is the first example of how the company is using Unreal Engine as the backbone of their process for virtual art direction, production, and VFX.
Dive and Tank represent unique opportunities for ASC, bringing together decades of experience working on visionary worlds and iconic creature designs to tell stories unparalleled by anyone else in the industry. Freed from specific constraints of an existing franchise or a character that has an established fanbase, the team is unbridled to explore a wide range of spaces and themes.
"There is no better time for us to be doing original IP creation. There is no right time either, you have to make a choice, to go for it, and to use every tool at your disposal".
Formlabs is proud to power the imagination of world class designers at ASC. Look for more information on Dive and Tank soon, with an expected Tank visual novel hitting shelves in early 2021.
Aaron Sims Creative's Toolkit
Get the same tools Aaron Sims Creative used to create their awesome products!
Interested in collaborating?
We'd love to hear from you! Please submit your inquiry and we'll be in touch as soon as possible.