castable-wax-40-resin
Castable Wax 40 Resin
An easy-to-cast jewelry resin capable of printing smooth, highly detailed designs
From intricate bridal jewelry to large demanding pieces, Castable Wax 40 Resin offers the easiest workflow on the market for 3D printing and casting challenging, highly detailed designs. With a 40% wax fill and low expansion, Castable Wax 40 Resin supports a wide range of lost wax casting conditions and is compatible with leading gypsum investments, producing superior results for jewelers who outsource casting. Castable Wax 40 Resin creates beautiful 3D printed jewelry pieces that burn out cleanly with no post-cure.
With more flexible casting and burnout parameters, Castable Wax 40 Resin ensures casters of all skill levels can produce high quality resin jewelry.
castable-wax-resin
Castable Wax Resin
A stiff and strong wax filled material, ideal for delicate filigree designs
Castable Wax Resin offers high strength and stiffness, making it highly capable of printing ultrafine filigree jewelry. The high green strength ensures excellent shape retention for thin patterns such as wire filigree. 
Printed parts are strong enough to handle with no post-cure required, allowing for a fast and simple workflow.
grey-resin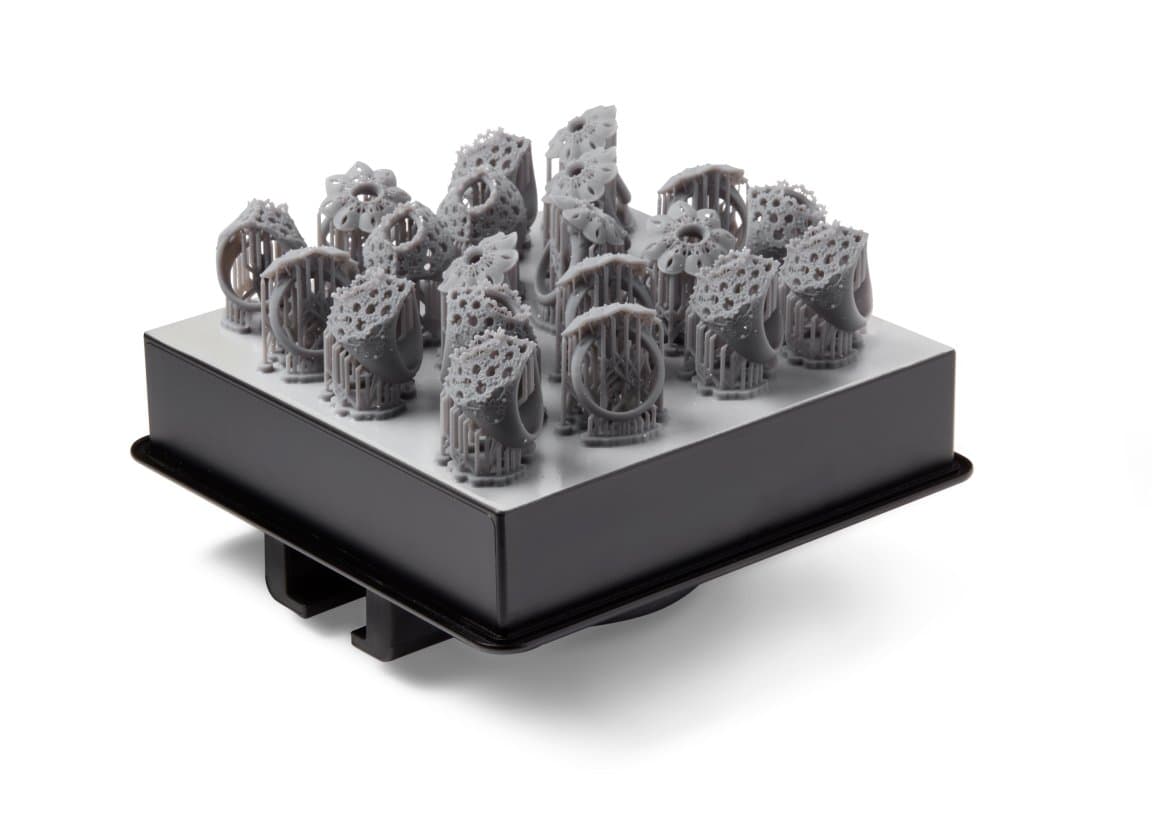 Grey Resin
A General Purpose Material For High Detail Prototyping and Custom Fittings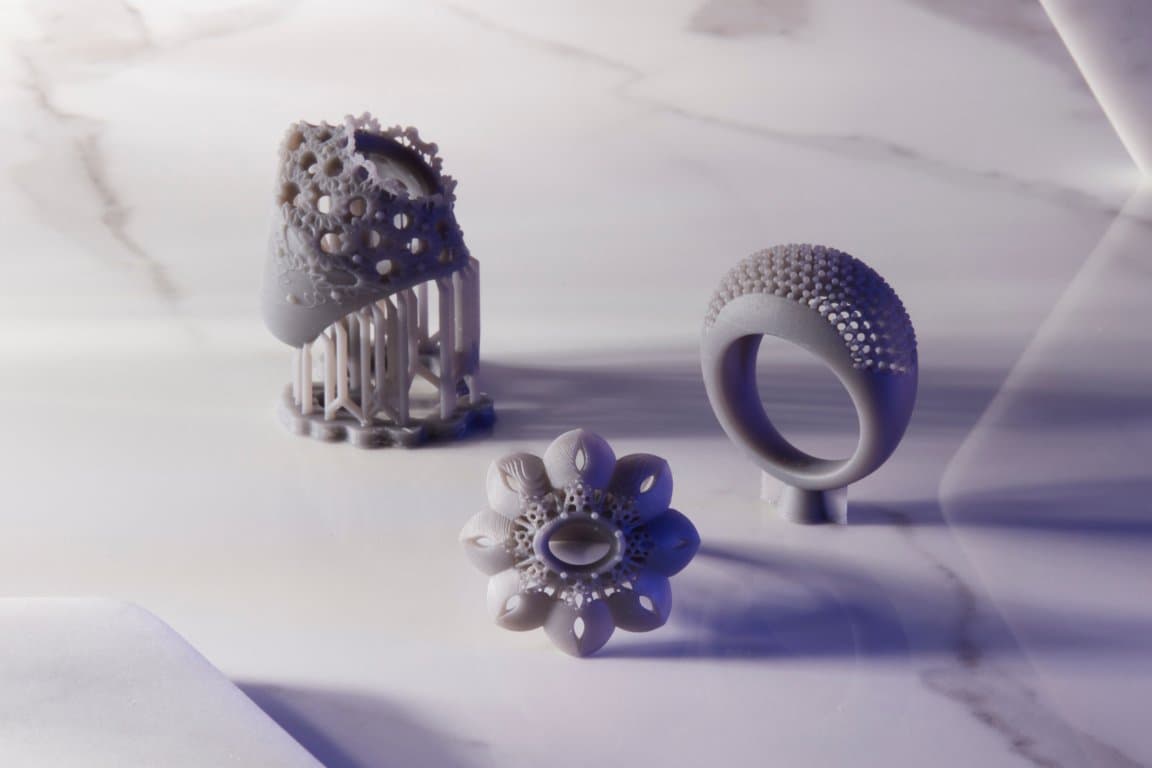 The matte finish of Grey Resin shows detail exceptionally well, making it ideal for rapid and cost-effective jewelry prototyping. Robust enough to handle, wear, or even ship to a customer, this material is great for inexpensive custom fittings to give clients and designers peace of mind before casting.
high-temp-resin
High Temp Resin
A Strong And Temperature Resistant Material For Vulcanized Rubber Molding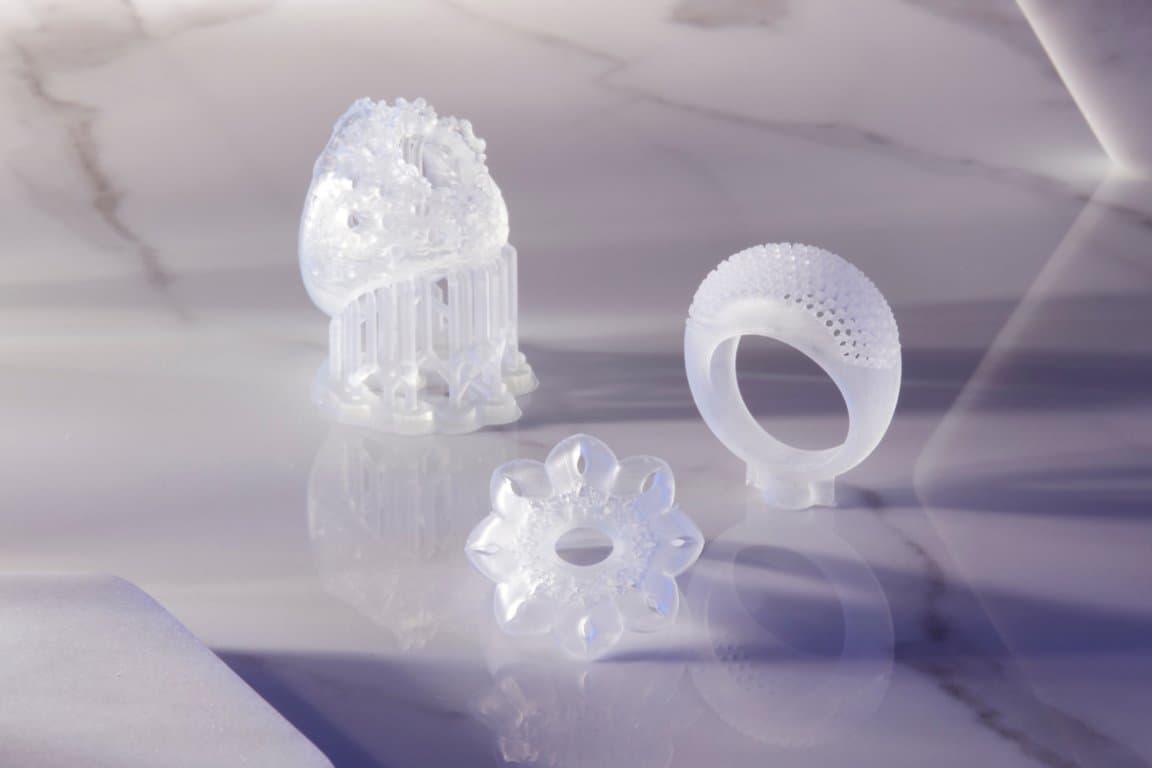 High Temp Resin is strong enough to withstand the temperatures and pressures of medium temperature vulcanized rubber molding. Download our white paper to learn how to use Formlabs High Temp and Standard Resins for vulcanized rubber molding and room temperature vulcanization (RTV) processes.
A Complete, Easy to Use Solution
Digital jewelry workflows with the Form 3 reduce the time and labor intensive process of traditional manual workflows. Custom designs are now within reach as digital designs can be preserved, modified or recreated as needed. With easy to cast materials like Castable Wax 40 Resin, the Form 3+ can efficiently create elegant cast pieces that are tailored to your customers.
Request a Sample Part
See the future of digital jewelry firsthand and assess our materials for your application: we'll mail you a free 3D printed sample part.
Request a Free Sample Part
Get in Touch
Need more information or help transitioning to a digital workflow? Interested in ordering resin in bulk? We're here to help!