Form 3BL
Large Medical Devices and Anatomic Replicas at Full Scale
3D print adult patient-specfic anatomy at 1:1 scale or large medical devices in one build with the Form 3BL, a large-format 3D printer developed for medical professionals. This 3D printer is compatible with the majority of our SLA materials library, including biocompatible, sterilizable materials.
Big Parts, Big Ideas
With a large build volume of 33.5 × 20 × 30 cm (13.2 × 7.9 × 11.8 in),
you can print full-scale bulky prototypes or detailed models.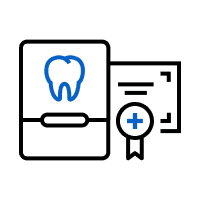 Form 3BL Is Ideal For:
Large parts requiring biocompatibility and sterilization compatibility
Full-size, anatomical models at 1:1 scale, including pediatric and adult anatomy
Medical device prototypes, jigs, fixtures, assemblies, and end-use parts
Surgeon-specific or patient-specific surgical tools
Surgical planning models for diagnostic use in FDA-cleared workflows
Large-format research and development with advanced materials
Note: print time and cost will vary based on part geometry, material, layout, and orientation.
Intuitive and efficient
Intuitive and efficient
Seamlessly integrate the Form 3BL into your existing clinical workflows - no specialized technicians required. With automatic resin dispensing, simple print preparation software, and a thoughtfully designed interface, the Form 3BL is designed for efficiency.
Always on call
Always on call
Incredible part quality
Materials for a Wide Array of Applications
Open System to Unlock Innovation in Healthcare
Formlabs Open Platform empowers healthcare professionals to drive groundbreaking advancements. Customizable print settings and the ability to print with any 405nm photopolymer resin on Form 3BL allow you to unleash unlimited possibilities for medical R&D.
Compare Formlabs SLA 3D Printers
Printer
Build Volume (W × D × H)
33.5 × 20 × 30 cm
13.2 × 7.9 × 11.8 in

33.5 × 20 × 30 cm
13.2 × 7.9 × 11.8 in

14.5 × 14.5 × 18.5 cm
5.7 × 5.7 × 7.3 in

XY Resolution
Biocompatible Materials
Yes

No

Yes

Laser Power
Two 250 mW lasers

Two 250 mW lasers

One 250 mW laser

Weight
54 kg
119 lb

54 kg
119 lb

17.5 kg
38.5 lb

Printer Dimensions (W × D × H)
77 × 52 × 74 cm
30.3 × 20.5 × 29.1 in

77 × 52 × 74 cm
30.3 × 20.5 × 29.1 in

40.5 × 37.5 × 53 cm
15.9 × 14.8 × 20.9 in

Part of the Formlabs Ecosystem
Formlabs is known for designing end-to-end additive workflows you'll be excited to use. The Form 3BL brings the Formlabs experience to large format 3D printing.
Post-Processing, Simplified
Streamline your workflow and consistently produce high-quality biocompatible parts with our automated large-format post-processing solution. 
Form Wash L and Form Cure L have been validated and are compatible with our ISO 13485 compliant materials for biocompatible use.
Learn More
Quick Release Technology
Build Platform 2L with patented Quick Release Technology easily releases parts from the build platform in seconds - no tools required.
Support When You Need It
Behind our Medical Service Plan is a dedicated team of certified medical 3D printing specialists who know exactly how to support you from prototype to the operating room.
Industry-Leading Software
Tested over millions of prints, PreForm automatically suggests optimal orientation, supports, and layout to save time during print setup.
Try PreForm for Free
Maximize Your 3D Printer Fleet's Throughput With 24/7 Production
Reach new levels of productivity with a fully automated fleet of Form 3+ 3D printers that you can operate from anywhere. Skyrocket your ability to produce high-quality, affordable parts with 24/7 back-to-back production with Formlabs Automation Ecosystem: Form Auto, Fleet Control, and the High Volume Resin System.