Low-Volume Rapid Injection Molding with 3D Printed Molds
Accelerate product development, reduce costs and lead times, and bring better products to market by incorporating 3D printing and short-run injection molding into your development process. 
An Efficient and Affordable Means for Bridge Tooling
Use 3D printed injection molds with both benchtop and industrial machines to efficiently and affordably produce hundreds to thousands of functional prototypes, parts for pilot production, or end-use parts.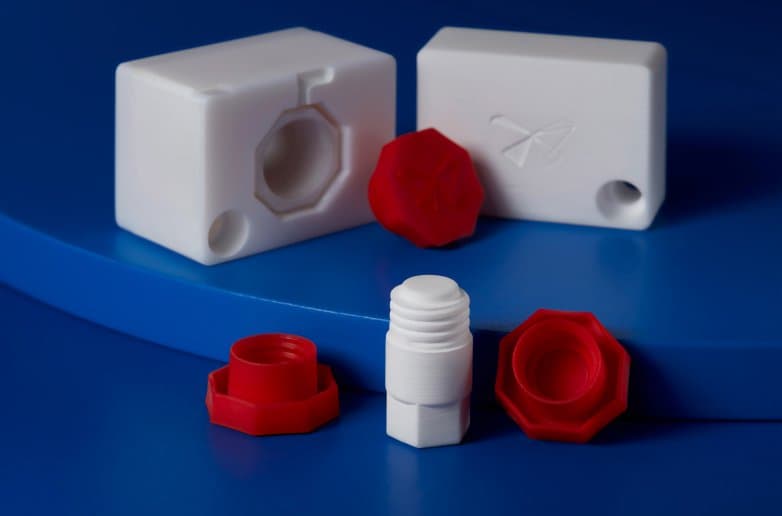 Novus Applications Fabricates Injection Molded Prototypes With Rigid 10K Molds
Learn how Novus Applications used 3D printed molds on their industrial molding machines to quickly and affordably produce intricate bottle caps.
Holimaker Produces 100s of Prototype and Pre-Production Parts With 3D Printed Injection Molds
Learn why Holimaker uses 3D printed molds in 80-90% of their projects today.
Read Now
How Braskem Leveraged 3D Printing to Fabricate Injection Molds for End-Use Parts
Learn how Braskem went from design to production of 8,000 mask straps in under a week.
Read Now
For Both Desktop and Industrial Molding Machines
Injection molds fabricated with Formlabs 3D printers have been tested with both desktop and industrial injection molding machines using a wide range of pressures, temperatures, and materials.
See the Molding Conditions Customers Have Used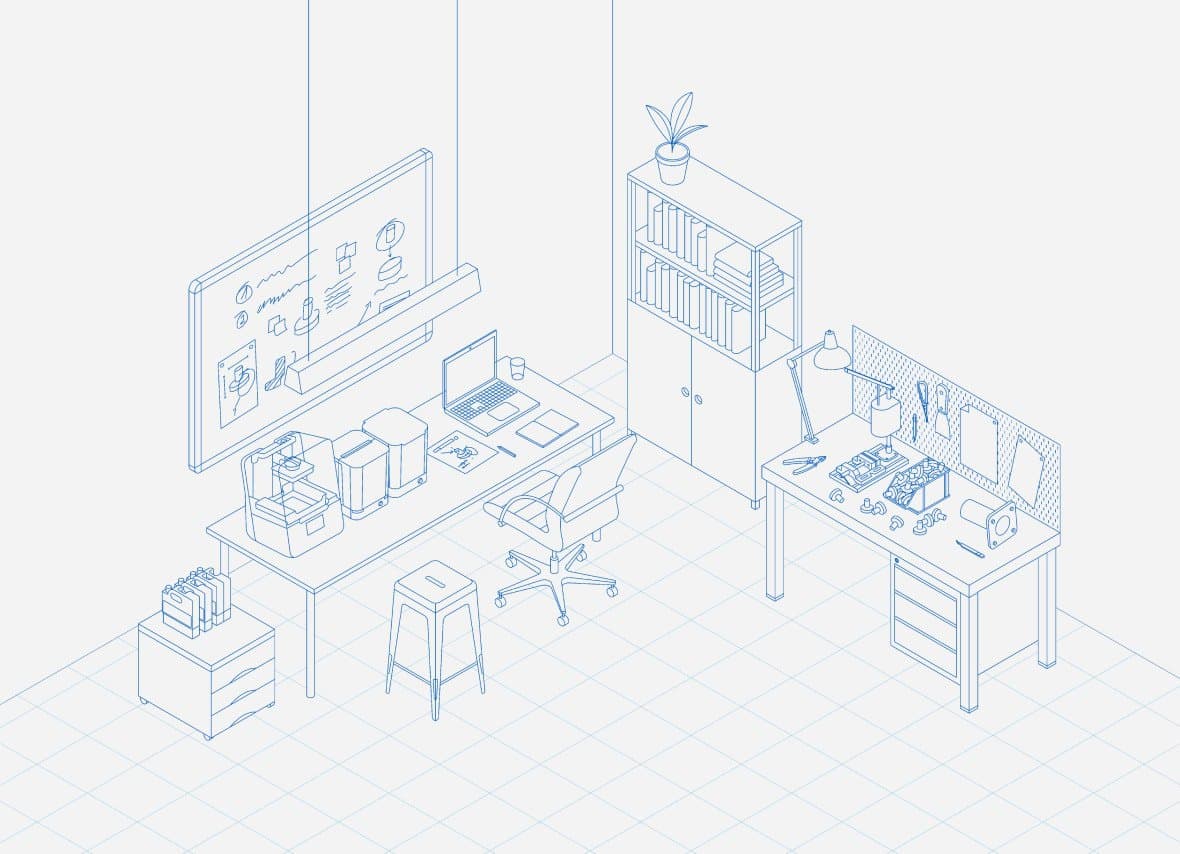 A Complete Desktop Ecosystem
With a Formlabs 3D printer and desktop molding machine, it's easy to get started 3D print injection molds in-house. Quickly test, validate, and iterate prototypes, produce pre-production parts in your final production material, and even manufacture end-use parts in low volumes with limited equipment and training.
Learn More
Production on the Factory Floor
Grow your business and take on more small volume jobs by leveraging 3D printing to produce injection molds. Whether you outsource low-volume tooling or machine inhouse, 3D printing can be used on the factory floor to affordable and efficiently fabricate injection molds while allocating skilled resources elsewhere.
Learn More
Integrate into Any Injection Molding Workflow
Formlabs complete, easy-to-use ecosystem can seamlessly be integrated into any injection molding workflow. Save time and money on low-volume injection molding projects by leveraging the benefits of 3D printed molds to quickly and affordably produce hundreds to thousands of parts in traditional thermoplastics. 
Read the Quick Start Guide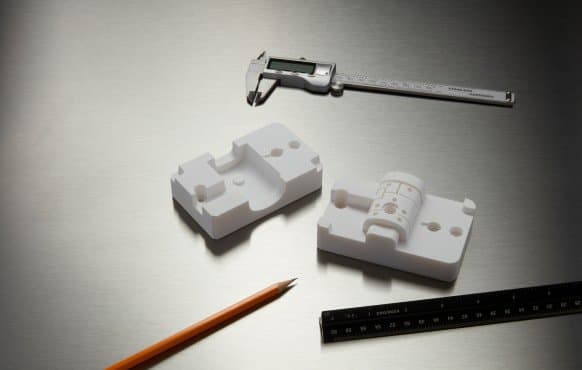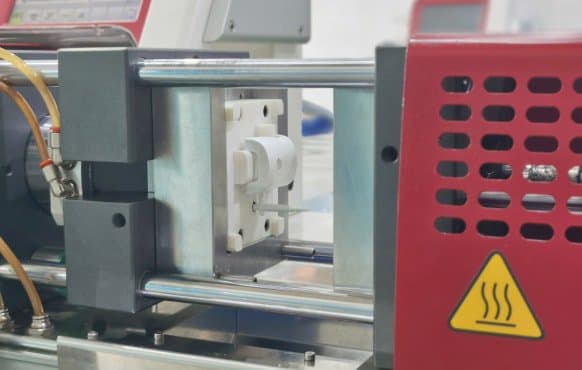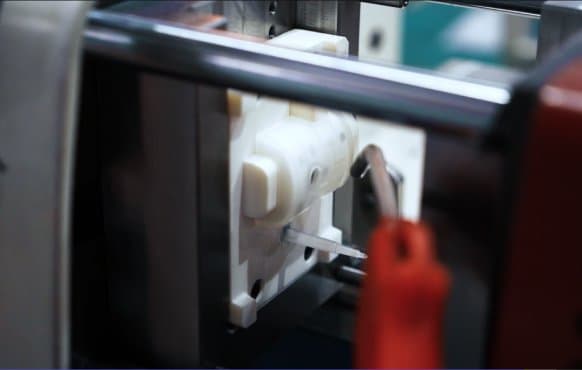 Tools to Get Started 3D Printing Injection Molds
Formlabs ecosystem of accesible 3D printers and high performance materials can be used to fabricate strong, smooth, highly detailed injection molds capable of producing hundreds to thousands of parts under demanding molding conditions.
Form 3+
High Performance SLA 3D Printer
The Form 3+ produces molds with high-quality surface finish and fine features, ensuring that the injected parts come out true to design with minimal post processing.
Use the Form 3+ at various points of the product development process for a faster ROI. From 3D printing prototype parts to producing molds for short run production of those same parts, the Formlabs ecosystem is easy to integrate into any product development process.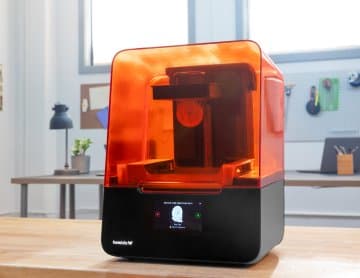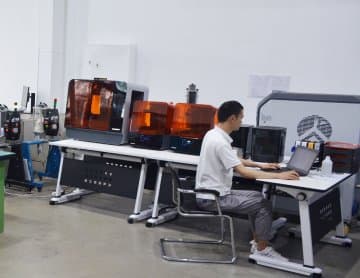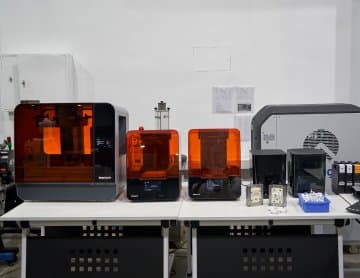 Additional Injection Molding Resources
Check out some additional resources to help you get started using Formlabs 3D printers to fabricate low-volume injection molds.