Users Put The Form 3 to The Test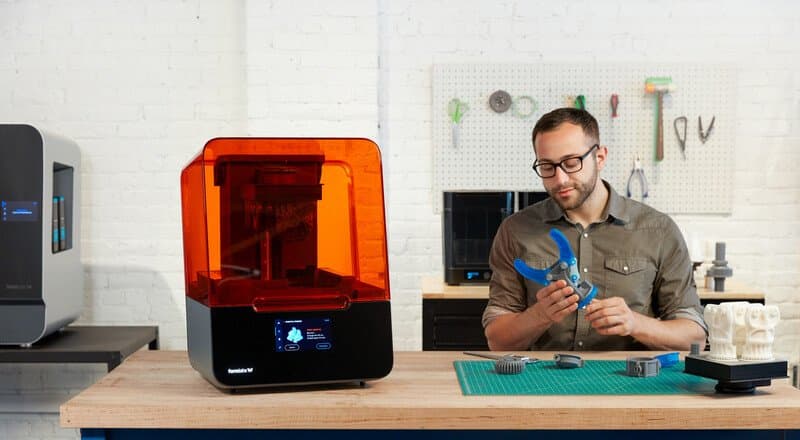 The Form 3, powered by Low Force Stereolithography (LFS) technology, launched earlier this year. Since then it's been put to the test by reviewers, by our Formlabs Ambassadors, and thousands of users.
For this post, we spoke with three customers who have been busily printing on their brand new Form 3s. Read on to hear about how the Form 3 performs for in-house prototyping and for end use parts shipped directly to customers.
Printing and Shipping End Use Parts
Dan and Ruth Stewart are the founders of Stewart Dollhouse Creations, a home-based business designing miniatures. When the company first started, these miniatures were crafted out of polymer clay. After running into scaling issues as the company grew, the pair turned to 3D printing. Over time, Stewart Dollhouse Creations built a collection of four Form 2 printers, before investing in a Form 3.
Stewart Dollhouse uses photogrammetry, a unique technique that stitches multiple 2D photos into 3D data to better capture the geometry of various parts. Software tools such as Rhino or ZBrush are used to restore and touch up any additional finer features on the models. Once designed, the team turns to their fleet of Formlabs 3D printers to produce the final parts. After washing and curing, parts are packaged and shipped, often still on supports, to customers. Light-touch supports on the Form 3 are seen as a critical improvement, making the finishing and painting steps easier for customers.
According to Dan, augmenting their current 3D printing fleet with a Form 3 was pain-free since the machine supports the same build platform and resin cartridges as the Form 2, easing the transition into a mixed printer fleet.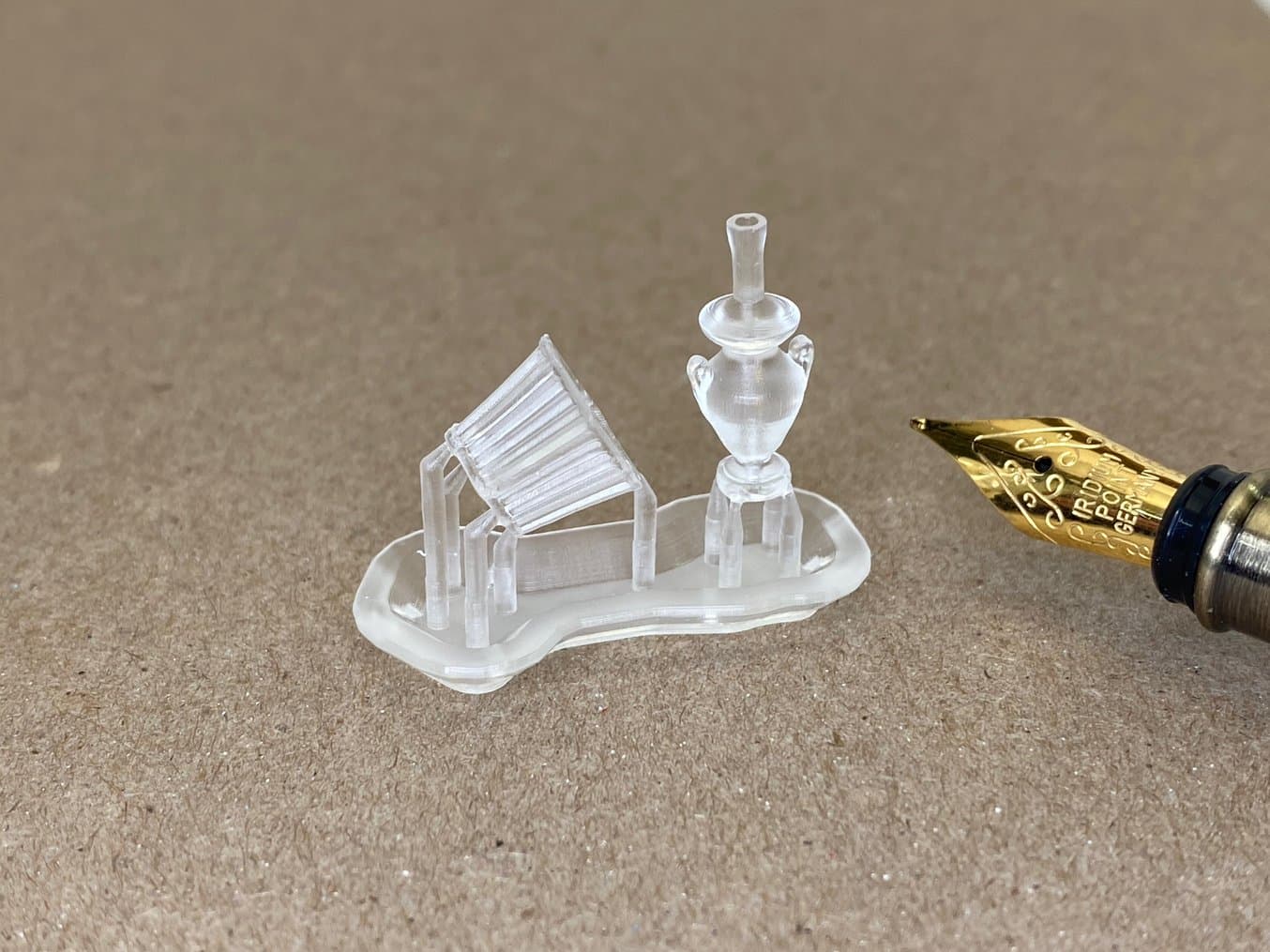 Prototyping Medical Devices
A medical device design consultancy in the greater Minneapolis area recently added two Form 3 printers to their existing fleet of Form 2s. With growing capacity needs, the firm wanted to continue using Formlab machines due to their high-quality prints and reliability.
The consultancy requires both looks-like and functional models that replicate ABS properties. Surface finish and printer reliability are incredibly important to the firm's work, and they've seen improvements in both since bringing their new Form 3 printers online. According to one of their engineers, "surface finish at 100 micron layer thickness on the Form 3 is comparable to 25 micron layer thickness on the Form 2."
"surface finish at 100 micron layer thickness on the Form 3 is comparable to 25 micron layer thickness on the Form 2."
This design consultancy has been using Grey Resin with the Form 3 to print functional prototypes including coils, threads, and mating parts. The team has already gone through multiple iterations as they quickly work toward a final design.
From FDM to Flawless Prints on the Form 3
Curtis Kennedy is the inventor of Vertiball, a mountable muscle care system designed to relieve tension, pain, and strain. Curtis began designing his product as a student at the University of New Brunswick, utilizing many of the school's fused deposition modeling (FDM) 3D printers.
Unfortunately, the anisotropic nature of FDM technology meant many of his prototypes were separating at the layer lines after only three uses. Despite these issues, after hundreds of prototypes, he was eventually able to invest in tooling to manufacture the Vertiball.
However, his mass-produced parts did not assemble as he expected. It turns out one of the critical components was inaccurate due to shrinkage during the FDM printing process. This meant the tooling needed adjustment, which is an expensive and timely effort.  
It was clear to Curtis that he needed a printer that was highly accurate and had surface finishes comparable to injection molded parts. After adjusting his CAD file, Curtis requested a custom sample part from Formlabs to verify the new design. The part was exactly what he needed, and he still uses it 8 months later! With his stereolithography (SLA) part in hand, his tooling was adjusted and orders fulfilled.
This experience with Formlabs was the reason Cutis purchased a Form 3, which has been immensely impactful for the design of some of his other Vertiball modules. In his words, the user experience with the Form 3 was unlike any other printer he had used. "The UI is intuitive, PreForm is easy to work with, and setting up the printer was straightforward. The touchpoint sizes on the support structures are super impactful. I've had very few print failures. It's pretty flawless."
 
Experience the Form 3 for Yourself
Reading or watching how others are using their Form 3 SLA printer is a great first step in understanding if the printer is right for your business or workflow. That said, nothing beats getting to hold and see a print for yourself. If you're interested in seeing the quality of Form 3 up close, request a free sample part below.