Design, Innovate, and Manufacture Anywhere With Fuse 1 and Fusion 360
Formlabs and Autodesk have teamed up again to integrate the Fuse 1 SLS printer into Fusion 360's suite of 3D printing CAD tools. Expanding on our collaboration that launched in May 2021, the entire library of Formlabs printers are now available within Fusion 360, creating a comprehensive and accessible toolset that enables design, innovation, and manufacturing of end-use parts to happen under a single roof.
The update to our software integration includes new features that reduce the number of steps between design and finished product. The graphic interface allows users to visualize and communicate how parts will fit into the Fuse 1 build chamber, including automatic packing of multiple parts at an incredible speed. Custom design dashboards provide high repeatability and easy access to your most commonly used manufacturing workflows. Teams now gain more reliable version control by directly exporting a .form file from Fusion 360 (with direct export to PreForm coming soon).
Formlabs and Autodesk engineers are constantly listening to our users to address their daily concerns and build flexible tools that enable innovation to happen anywhere. By combining Autodesk's powerful CAD platform with Formlabs' professional SLS technology, we aim to empower product designers, engineers, and business owners with an accessible approach to manufacturing. In the stories below, meet two Fuse 1 and Fusion 360 users who leverage these tools to reduce costs, iterate quickly, and manufacture bespoke solutions for their customers.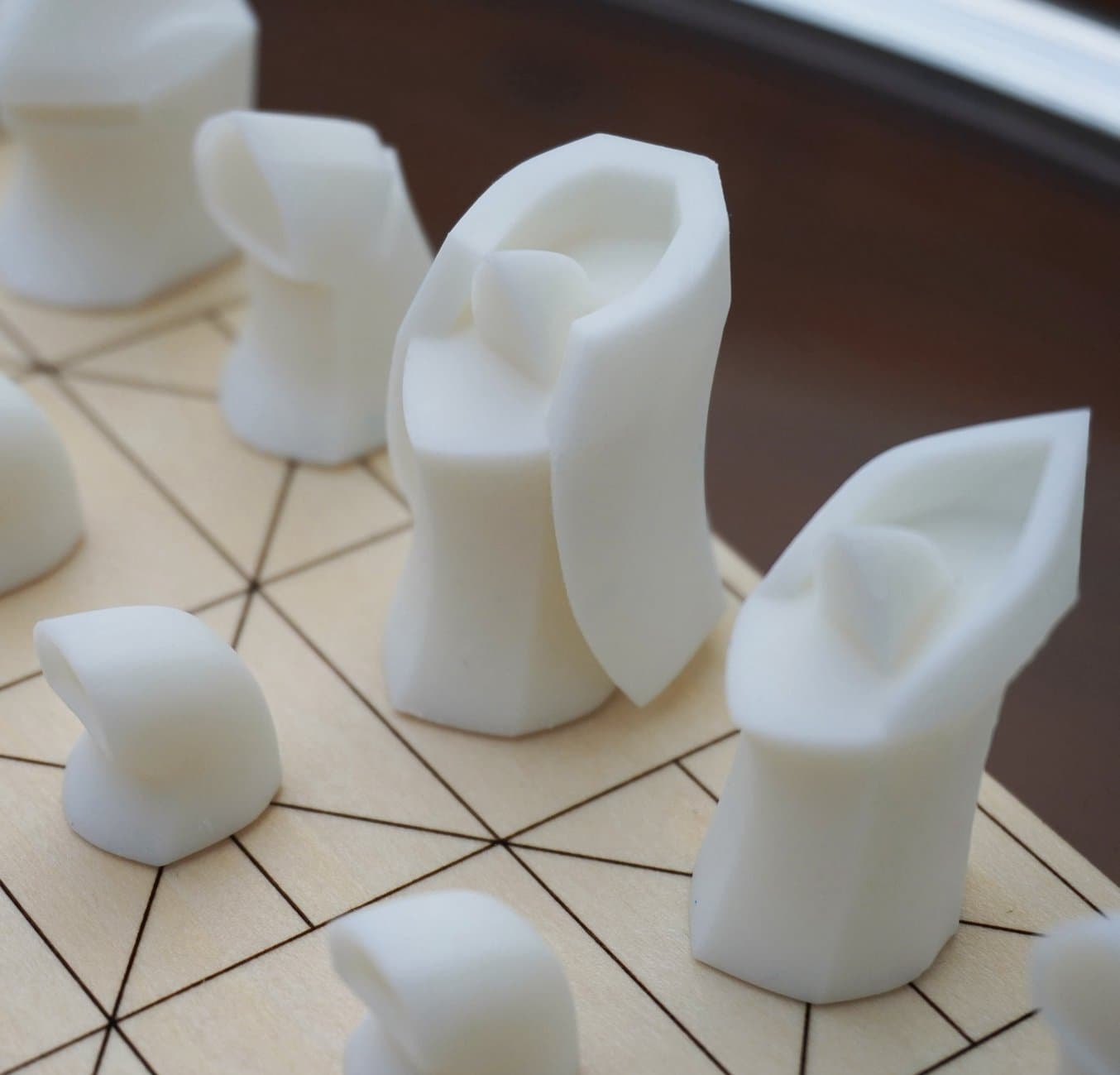 Learn More
Formlabs Integration with Fusion 360
Formlabs and Autodesk's Fusion 360 have partnered to streamline your digital workflow with a new CAD software for 3D printing integration. Visit our integration hub to learn about the newest Fusion 360 features for SLA and SLS, read more user stories, and download our design guide. (Pictured: chess set by Will Qiu)
Learn More
KUHMUTE: Manufacturing for Micromobility
Peter Deppe and Scott Spitler founded KUHMUTE in 2018 when electric scooters had their first  wave of popularity. They recognized the benefits of e-scooters for transportation accessibility, but also observed issues with disorganization, clutter, and safety around their home city of Flint, Michigan. So they developed the universal KUHMUTE charging station to provide an organized infrastructure for e-scooter fleets. With the help of 3D printing, they have also made their charging stations compatible with wheelchairs, e-bikes, and delivery robots because commuters have different needs based on their physical ability or the distance of their trip.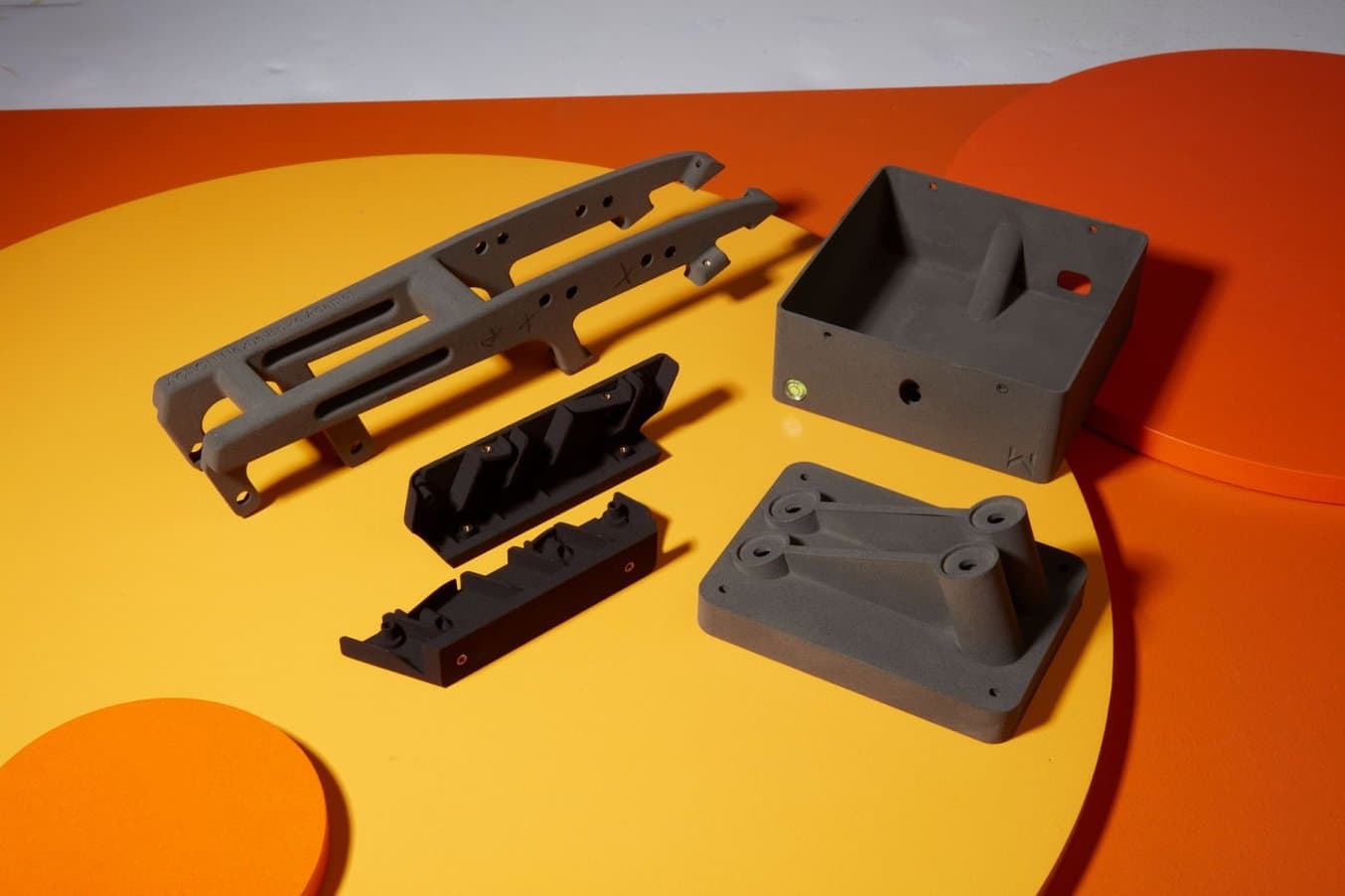 Many functional components of the charging hub are end-use components printed on the Fuse 1. The vehicle adapter is also 3D printed in SLS nylon -- this is the device that interfaces to each unique vehicle, so a rider is ready to charge up wherever there is a KUHMUTE hub. 
Like many startups, the team first began working on their technology in a coworker's apartment, and they got their start with 3D printing using an FDM machine. The team quickly realized that they needed higher accuracy and smoother surfaces for their prototype mechanical assemblies. They were drawn to the print quality of the Form 3, and immediately liked the intuitive user interfaces across Formlabs printers and software. They then adopted their Fuse 1 last year, and rapidly started using SLS nylon for end-use parts.
"One of the things that 3D printing has allowed us to do is manufacture most of the parts ourselves in-house, which we feel is really a competitive edge. We're able to innovate faster… and really push what we feel is needed in urban communities to have more mobility options."

Peter Deppe, Co-Founder and CEO of KUHMUTE
Just as their Formlabs SLA and SLS machines offer a lot of variety in printed materials -- from Clear Resin to sintered nylon -- the team also uses Fusion 360 as a multifunctional design tool. Fusion 360 is used for nearly every design task from product design, to visualization, to graphic design renders for their website, and even to design icons for the KUHMUTE app. Notably, Fusion 360 integrates well with EAGLE, enabling them to import a 3D model of a circuit board and then design enclosures around it.
If you are a user of an electric micromobility device (anything smaller than a car) look out for KUHMUTE charging stations across US cities later this year.
White Paper
SLS 3D Printing vs. Injection Molding: When to Replace Molded Parts With 3D Printing?
This white paper showcases the cost-dynamics for real-life use cases, and presents guidelines for using SLS 3D printing, injection molding, or both.
Download the White Paper
Partial Hand Solutions: Manufacturing Patient-Specific Prostheses
Matt Mikosz, founder of Partial Hand Solutions, has dedicated his career to advancing prosthesis technology for amputees of all ages. Matt provides functional solutions for individuals with partial hand and finger amputations, and other limb differences, for everyone from active soldiers to children. But he constantly faces the challenge of how to make a durable, custom prosthesis at an affordable price.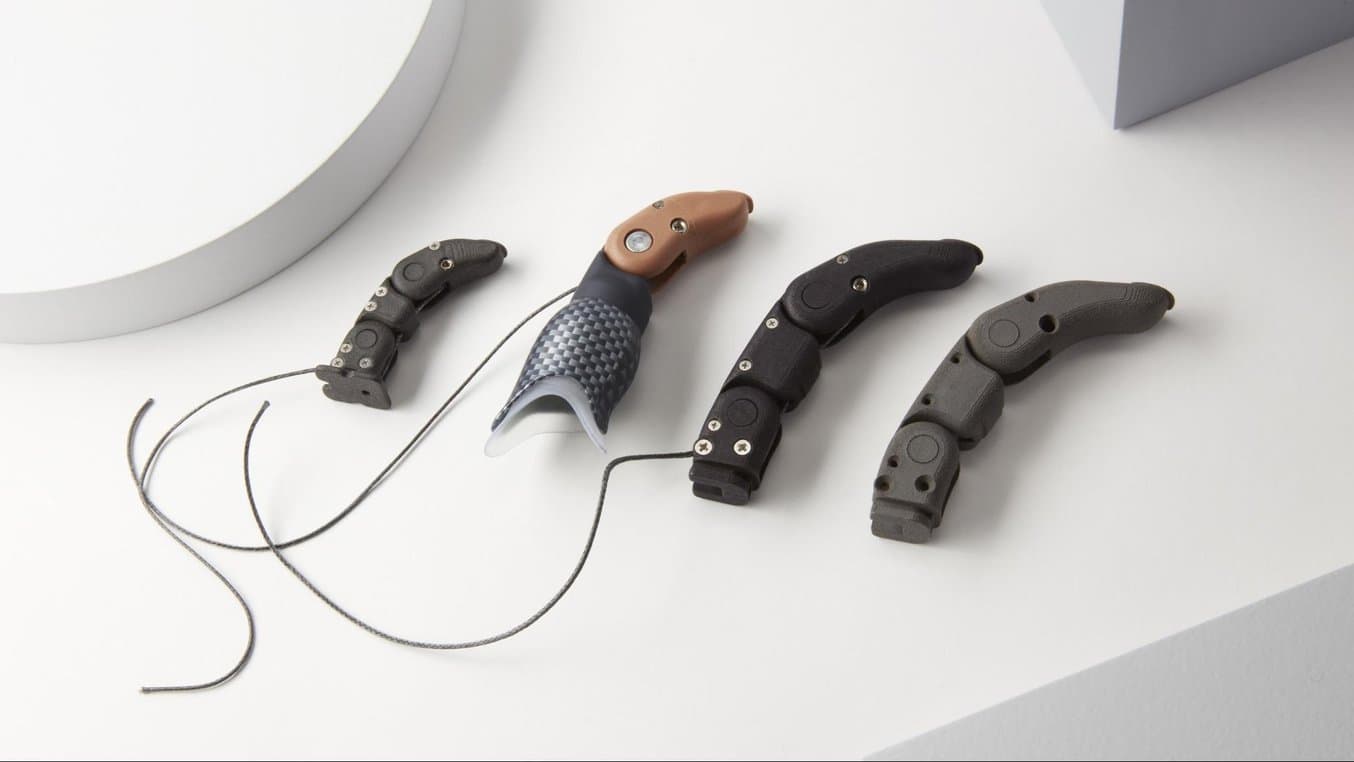 In the past, Matt relied heavily on outsourcing injection molds or machined parts. However, these parts often take up to two weeks to arrive by mail, leaving little room for error or time to turn generic solutions into a patient-specific part. After adopting the Fuse 1 workflow, he found that next-day results in SLS nylon enable him to focus his time on rapid design iterations, and delivering faster, more highly customized results to patients. 
"[3D printing] has impacted my business tremendously. When I started my business 14 years ago I was paying someone for prototypes and it was very costly. I needed to make sure my design was very close so I didn't need to do multiple prototypes to reduce cost. Having Fusion 360 and the Fuse 1 has given me the ability to run prototypes as often as needed at a much lower cost."

Matthew Mikosz, Founder of Partial Hand Solutions
Matt relies on Fusion 360 to design his custom prostheses. He frequently works remotely with clinicians by taking advantage of Fusion 360 collaboration tools, to keep them involved in the development process of the devices he's making for patients. Once a design is completed, he can download an STL or .form file, print the prosthesis on Fuse 1, and ship it to the patient to trial the device. When the design is locked, he can also add custom finishes to individual prostheses. His lab is set up for polishing, dyeing, and applying hydrographic patterns to 3D prints, with beautiful results that achieve what Matt really cares about: improving patients' mobility and quality of life.
Sample
Request a Free Sample
Want to experience the strength, durability, and surface finish of a Fuse 1 part for yourself? Request a free sample part in Nylon 11 or Nylon 12.
Request a Free Sample Part