Lighting Up the West End With High Accuracy 3D Printing
If you've ever attended a theatre show on Broadway or at the West End, you'll understand just how important a role lighting plays in shaping a story's narrative. 
It is critical for conveying the mood of a scene, helps guide the audience through their viewing experience, and highlights the most important elements on stage. 
Although lighting and visual effects have long been an integral part of the entertainment industry, few understand the attention to detail and complex engineering work that goes into producing a first-class stage production.
This is where Lamp & Pencil fit in. The UK based design and engineering consultancy builds bespoke installations for the likes of 'Harry Potter' and 'Les Miserables'.
We spoke to the co-founders about how 3D printing has enabled them to stay competitive and agile to the industry's demands with the help of their Form 3 desktop 3D Printer.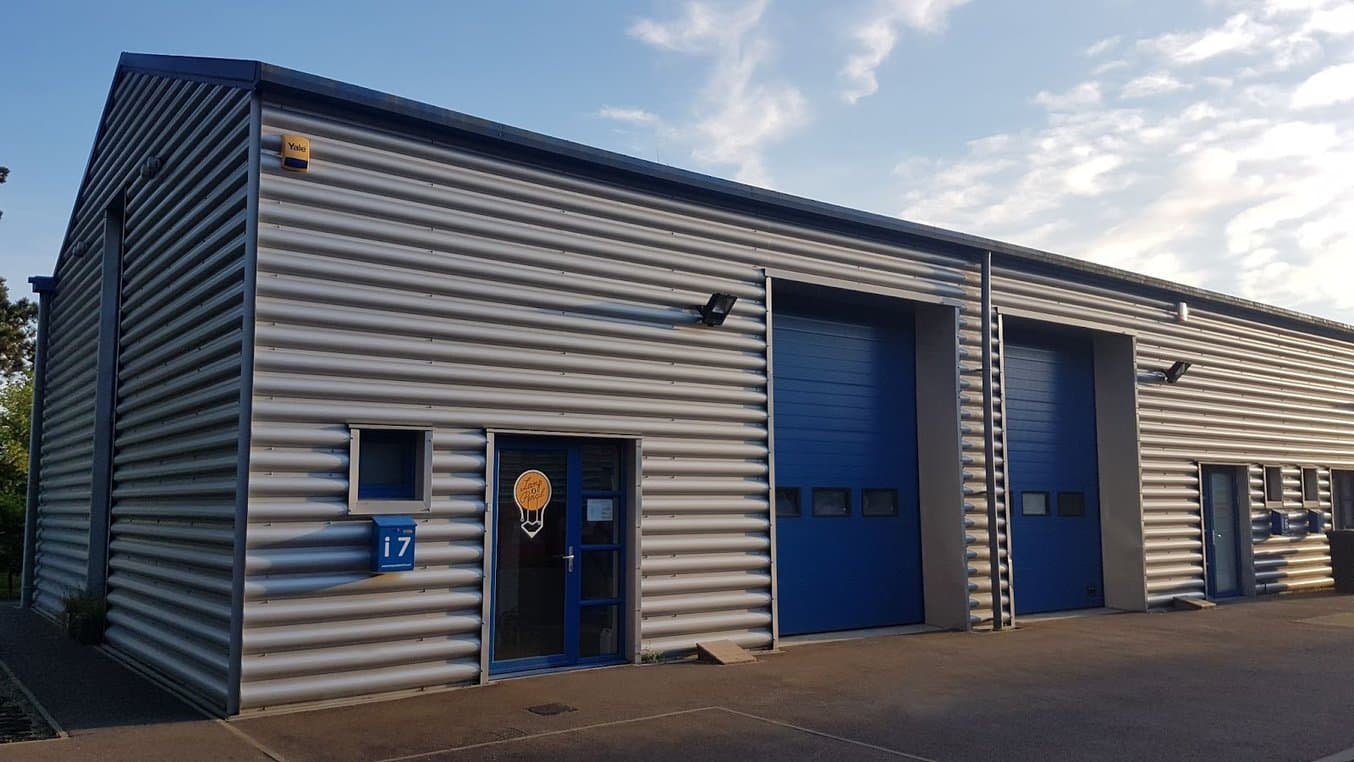 Acquiring New Technology During a Global Pandemic
Founded in 2014 by engineer Robin Barton and designer Tamsin Higgins, the duo set out with a vision to help the entertainment industry bring unique concepts to life by working with a range of different materials and disciplines. 
Prior to acquiring a 3D printer, Lamp & Pencil outsourced some elements of their design work to a 3D printing bureau that used fused deposition modelling (FDM).
Although this was convenient at the time, the extended lead times and lack of creative control made it harder for the team to be reactive to their customers' needs.
"We noticed that with filament printing we were unable to achieve the levels of accuracy and precision needed to bring our more complex work to life. We then decided to evaluate our options for bringing 3D printing in-house and that's when we discovered that stereolithography (SLA) 3D printing was more suited to our work."

Tamsin Higgins, Co-Founder, Lamp & Pencil
Acquiring new technology can be a daunting prospect, especially for a small business. The team at Lamp & Pencil had never used a 3D printer before and therefore wanted to find a solution that was easy enough to get started with and robust enough to be used everyday.
After seeing Formlabs online and getting in touch with Simply Rhino, a Formlabs UK reseller with a wealth of experience in CAD design and additive manufacturing, the team took the plunge in May 2020 and ordered their very own Form 3. 
During the pandemic, many production companies have used their additional time to revitalise stages and spaces in preparation for next season. Having their own 3D printer has meant Lamp & Pencil could take on new projects without having to rely on the time schedules of third party suppliers.  
"Beyond improving print quality, acquiring our own 3D printer has meant that we can react more rapidly to our client's demands. If we're fitting an installation and realise that a part needs iterating, we can take it back to the office and redesign it within hours. This has been hugely valuable for us and helped us provide a faster, more customised service for our clients."

- Tamsin Higgins, Co-Founder, Lamp & Pencil
Multi-Discipline Design Projects Brought to Life With 3D Printing
Lamp & Pencil use a mix of construction techniques for their projects, working with everything from wood and metal, to plastics and electronics. Below are some examples of how the team uses 3D printing to solve complex design problems.
LED Optics Brief
The client required 100 LED's to be placed into a piece of set made from acrylic and the LED and cable had to be as invisible as possible. Additionally, each LED shone at a 120 degree beam angle which needed to be reduced.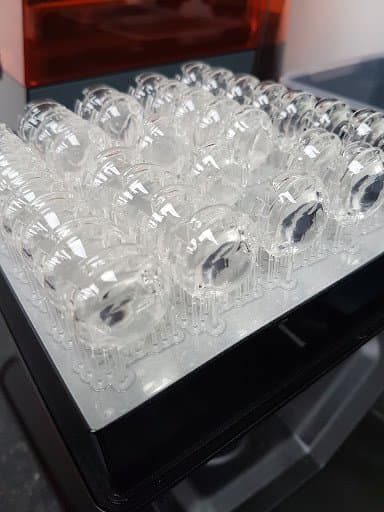 The Solution
The Lamp & Pencil team printed 100 lenses in Formlabs Clear Resin to cover the front of each LED. This blended with the rest of the set and concealed the LEDs, without affecting the light output.
Custom Enclosure Brief
Lamp & Pencil recognised growing demand for miniature control equipment that receives lighting data wirelessly so that a prop or piece of set can be controlled from a lighting desk to illuminate without wires. Existing solutions were too large for Lamp & Pencil's usual applications so there was a need to design and develop a more compact practical solution.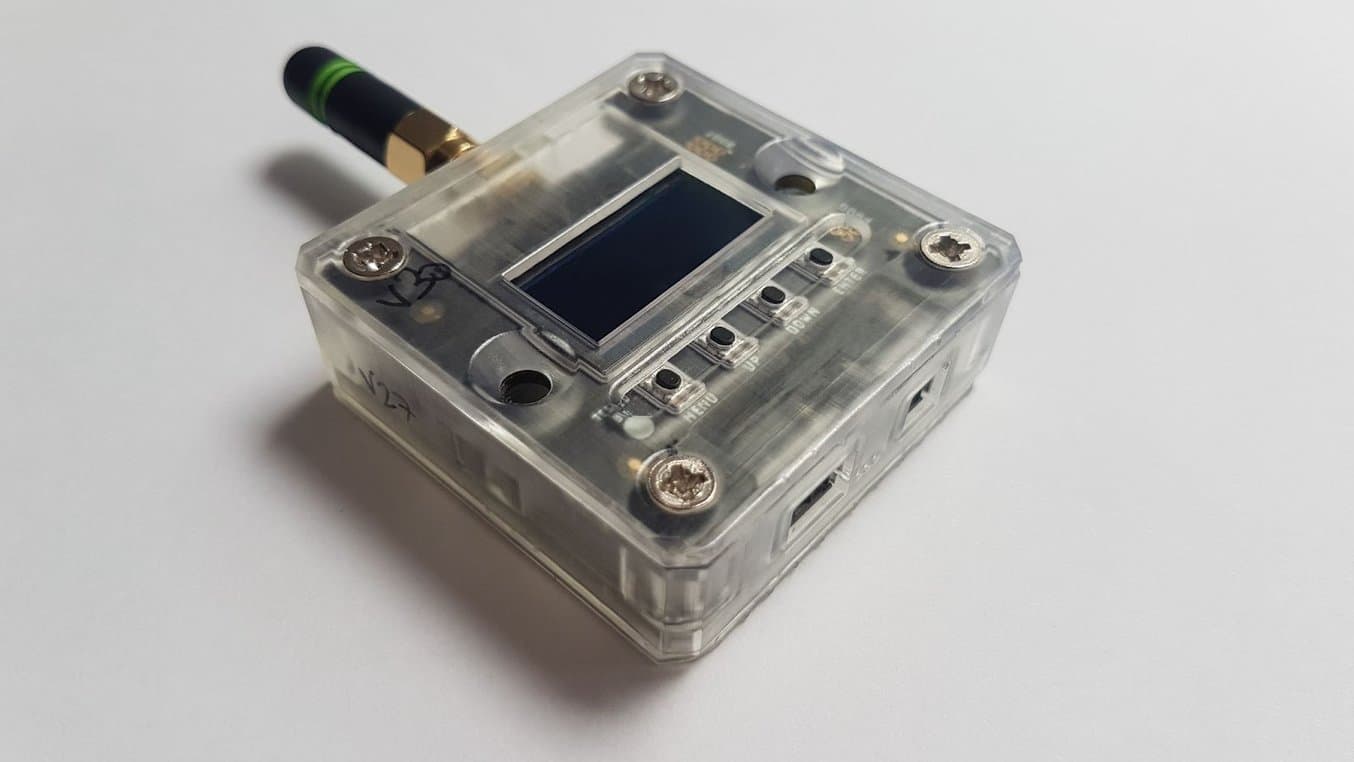 The Solution
Building up from a printed circuit board (PCB) designed and manufactured in-house, the team at Lamp & Pencil developed a 3D printed custom enclosure with integration between the PCB and box, complete with buttons and OLED screen. 
This product is part of a longer term development process of custom enclosures designed and developed in-house and it is intended to release these as Lamp & Pencil products, bringing the combined knowledge and experience of the team to create the perfect result.
3D Printing for Model Making & Entertainment
Keen to learn more about how 3D printing is transforming the entertainment industry? Discover how an award-winning visual effects studio uses Formlabs technology for some of Hollywood's biggest films, or learn more about Formlabs applications in the entertainment world on our industry page. 
Find the Best 3D Printing Material for Your Project
Try our interactive material wizard to find materials based on your application and the properties you care the most about from our growing library of materials. Do you have specific questions about 3D printing materials? Contact our experts.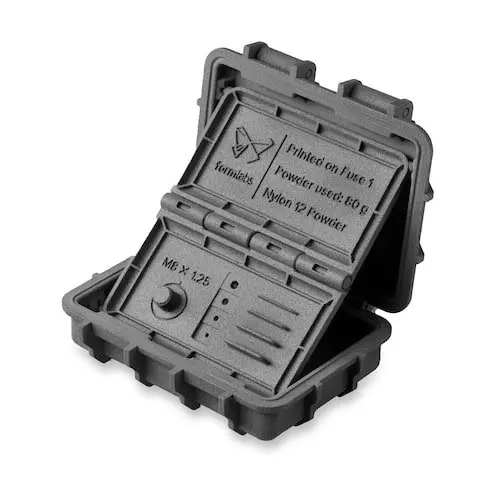 Sample part
Request a Free Sample Part
See and feel Formlabs SLS quality firsthand. We'll ship a free sample part to your office.
Request a Free Sample Part