HP Jet Fusion 3D Series vs. Formlabs Fuse 1+ 30W
High Performance Selective Laser Sintering, Finally Within Reach
Bring production-ready nylon 3D printing onto your benchtop with the Fuse 1+ 30W, an affordable, compact selective laser sintering (SLS) platform.
Compare the Formlabs Fuse 1+ 30W vs. HP Jet Fusion 3D Series
Printer
Price
Starting at $27,999. Complete setup starting from $39,243.
Build your quote in our online store and buy directly from Formlabs via sales or locally from a worldwide partner network.
Price range is $270,000-$430,000 for the 4200 series and $350,000-$500,000+ for the 5200 Series.
Complicated and opaque pricing, requires multiple quote requests and negotiation.
Technology
Selective Laser Sintering (SLS)
The Fuse 1+ 30W is the first benchtop industrial SLS 3D printer that offers high quality, compact footprint, and a complete, simplified workflow at a fraction of the cost of traditional industrial SLS systems.
Multi Jet Fusion (MJF)
HP MJF 3D printers use an inkjet array that first deposits fusing, detailing, and coloring agents, and during another pass, exposes the powder bed to infrared energy which fuses the part's layers together. While the process is different, the end result is similar to SLS.
Build Volume (W × D × H)
Fuse 1+ 30W: 
16.5 x 16.5 x 30 cm
6.5 x 6.5 x 11.8 in
Jet Fusion 5210/5200/4200:
38 x 28.4 x 38 cm
15 x 11.2 x 15 in
Materials
Five popular materials, more coming soon
The Fuse 1+ 30W currently prints with Nylon 12, Nylon 12 GF, Nylon 11, Nylon 11 CF, and TPU 90A Powder. Nylon 12 is a general purpose, versatile material with high detail and great dimensional accuracy. Nylon 11 is a ductile, strong, flexible material for when durability and performance are key. Nylon 12 GF is a glass-filled material with enhanced stiffness and thermal stability for demanding industrial environments. Nylon 11 CF is a carbon-filled composite for end-use applications that require both high stiffness and superior strength. TPU 90A Powder is a tough elastomer for producing resilient, skin-safe products. More materials are coming soon.
Five materials, depending on the printer
HP 5210/5200/4200 MJF printers can print with Nylon 12, Nylon 11, glass-filled Nylon 12, and TPU. The 5210/5200 series can also print with PP, while the 4200 series can print with TPA.
Requirements
Compact format and no special requirements
The Fuse 1+ 30W has a compact form and a low footprint. Inert gas environment is optional. The lower energy consumption means that it can run on standard AC power without requiring specialized infrastructure.
Large space and specialized infrastructure
HP MJF 3D printers are substantially larger and their ecosystem comes with a larger operating footprint. They require specialized power infrastructure and a dedicated computer for print setup. These represent additional costs and time to the customer that are not captured in the quote.
Ease of Use
Plug and print
From print setup to powder recovery, our easy-to-use hardware and software are designed to maximize your efficiency at every step of the process. Easy workflow empowers anyone at your company to use the system independently after a quick online or in-person training.
Highly complex
Multi-day setup and training with on-site installation required. The complex workflow and the steep learning curve mean that the system requires a skilled technician in-house to operate and maintain. 
Efficiency
Minimal waste
Parts in the Fuse 1+ 30W's build chamber can be packed tightly together to maximize density. Thanks to the 30% powder refresh rate for all materials, you can print with up to 70% recycled powder for unlimited cycles. This means that you can print with minimal waste for tightly packed production builds.
Wasteful
The MJF process requires you to space parts widely apart to reduce the potential for thermal buildup. Recommended pack density is limited to roughly 8-10%, which means that you'll need to throw away as much material as the amount that goes into the printed parts.
Throughput
High
The Fuse 1+ 30W is designed for nonstop throughput. It comes with a removable build chamber, allowing you to start new prints within 1-2 hours after the previous print has finished to minimize downtime. Cooldown time takes only about half the print time for large builds, an industry-leading value that allows you to get to finished parts quickly.
High
The 5210/5200/4200 models are optimized for high throughput, but the recommended cooldown time for MJF is 2x the print time, which means that the total time until parts are ready for post-processing is comparable to the Fuse 1.
Post-processing
All in one
The Fuse Sift is a safe, efficient powder recovery system for the Fuse 1+ 30W. This all-in-one station combines part extraction, powder recovery, storage, and mixing in a single free-standing device. Highly convenient and compact, this is the most functionality you'll get in a single device on the SLS market.
Expensive
HP's post-processing station offers similar functionality, but at an 8x higher price. 
Maintenance
Efficient
The Fuse 1+ 30W is designed for minimal upkeep. The system offers proactive maintenance alerts and a full-color touchscreen interface guides you through every step of printing and maintenance.
Labor-intensive
A less user-friendly workflow means that the operator has to carry out a long list of manual maintenance steps between each print.
Software
Free and easy to use
Formlabs' free print preparation software, PreForm, makes it easy to set up a print in minutes and offers advanced tools to manually refine as needed. Try it now. You can also use the online Dashboard to manage printers, materials, and teams. Available for Windows and Mac.
Paid and complicated
HP software solutions offer similar features, but using 3rd party software is also recommended, for an additional $12,000. Print setup requires intensive fine tuning, which results in a steep learning curve and the need for a skilled operator to prepare prints.
Service
Standard and Premium Service
Up to three years of standard or premier support service with direct phone and email support, customized on-site training, on-site visits and repairs from local certified SLS experts, annual preventative checkups, and worry-free warranty—all for an affordable price.
Expensive
HP offers multiple service tiers that offer similar benefits, but cost $35,000-$53,000 annually—enough to buy up to two complete Fuse 1 setup each year. 
Do you have more questions about the differences between these solutions?
Request a Free Sample 3D Print
See and feel Formlabs quality firsthand. We'll ship a free sample part to your office.
Build an Entire Factory for the Price of a Single HP 3D Printer
Build a factory with 10+ Fuse 1+ 30W printers for the price of a single HP 5210/5200/4200 system to scale your throughput, be able to print different materials simultaneously, and have peace of mind to avoid downtime.
High Quality Parts, Quickly and Affordably
Reduce costs, iterate faster, and bring better experiences to market with our advanced 3D printing materials designed to deliver beautiful final parts for a wide range of applications.
Weekly Throughput
10 bindings
70,000,000 Parts Printed With Formlabs Technology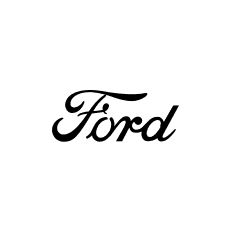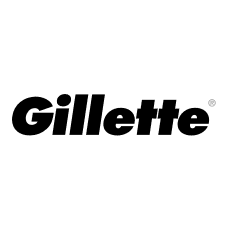 From Fuse 1+ 30W to Fuse Sift:
A Convenient, Intuitive Workflow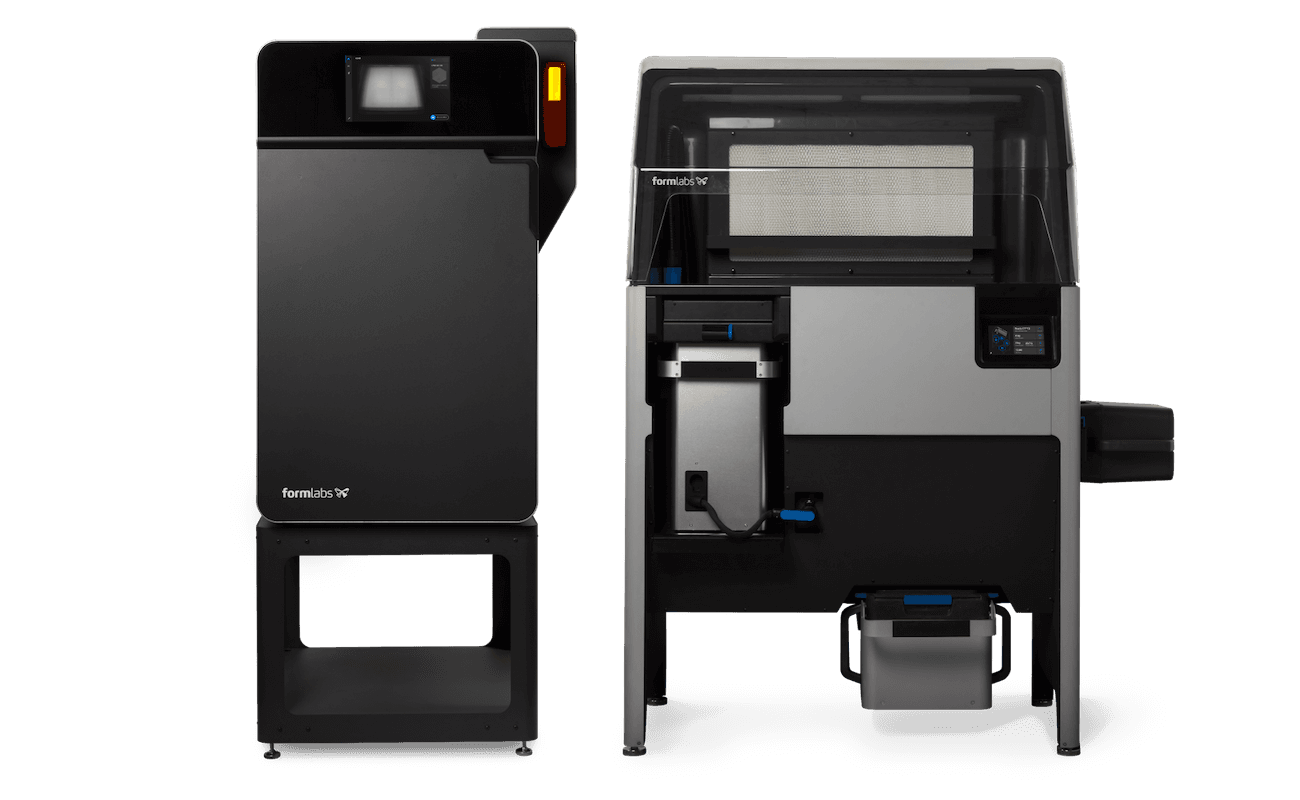 Fast, Simple
Fast, simple
print setup.
Use Formlabs PreForm print preparation software (free to download and try) to import STL or OBJ part files, orient and arrange models, estimate print times, monitor your printers, and upload job files.
PreForm's part packing algorithms can automatically arrange many models in a build.
Try PreForm
Manageable
SLS made
manageable.
During setup and printing, an intuitive Touch UI walks you through every step.
The touchscreen displays a live stream of the print bed so you can watch each new layer take shape. This camera view is also available from your computer in PreForm so you can monitor your print without leaving your desk.
Track printers, teams, and supplies via the cloud-based Dashboard.
Consistent

Reliable, consistent
printing.
SLS 3D printing fuses nylon powder layer by layer. The unused powder supports the parts during printing so you can create complex, interconnecting designs with no need for support structures.
With patent pending Surface Armor technology, a semi-sintered shell that prints around the surface of the part, the Fuse 1+ 30W provides competitive mechanical properties and surface finish without the prohibitive cost or hassle of competitor systems.
Powder Recovery
Safe, efficient
powder recovery.
Our all-in-one powder recovery station, Fuse Sift, combines part extraction, powder recovery, storage, and mixing in a single device.
Produce fully-functional parts at a 30% powder refresh rate—with unlimited cycles. This means you can print with up to 70% recycled powder.
Fuse Sift will dispense and mix used and new powder automatically so you can reduce waste and control your powder supply.
Nonstop Throughput

Designed for
nonstop throughput.
Add a second removable build chamber, compatible with the Fuse 1+ 30W and Fuse Sift, to enable continuous printing and reduce downtime.
Industry leading cooldown times allow you to start a print 1–2 hours after your previous print has finished.