3D Printing For High Thermal Stability: Get to Know High Temp Resin
Formlabs is pleased to announce the latest formulation of High Temp Resin, part of our library of Engineering Resins for the Formlabs desktop stereolithography (SLA) 3D printers.
High Temp Resin offers the highest heat deflection temperature (HDT) among Formlabs resins and is suitable for printing detailed, precise parts with high thermal stability. The new formulation, shipping now, has an HDT of 238 °C @ 0.45 MPa and improved elongation to decrease brittleness.
Over the course of the last year since we first released this material, we've talked with a variety of engineers and product designers using it to better understand its applications, strengths, and opportunities to improve. We've seen that this is a very capable resin in the field, and the latest formulation is a direct result of customer feedback to make it even better.
The original formulation of High Temp Resin is available while supplies last to help you smoothly transition your workflows. We recommend switching over to the updated formulation as soon as possible to avoid interruptions.
---
White Paper
Moldmaking with 3D Prints: Techniques for Prototyping and Production
Download out white paper to learn how to use molds printed on the Form 2 for injection molding, thermoforming, and casting with elastomers.
Download White Paper
---
High Temp Resin in Action
Professionals across industries are using High Temp Resin in a variety of exciting and inventive workflows, and in some cases people buy their first Formlabs SLA 3D printer specifically to access this resin and its unique properties.
Read on to learn how some of the most innovative engineers are applying this material to their prototyping and production processes—we hope you'll find inspiration to add it to your own workflows when you need a material that can take the heat.
Product Development: Hot Air, Gas, and Fluid Flow
Functional testing of prototype parts that come into contact with high heat can prove challenging, as many prototyping materials deform at higher temperatures. Reduce costs and iterate faster during every stage of product testing by 3D printing fully dense, watertight parts with low absorption that can withstand direct contact with hot liquid or steam.
Use High Temp Resin to prototype:
Kitchen appliances
Encapsulation of cosmetics
Millifluidic devices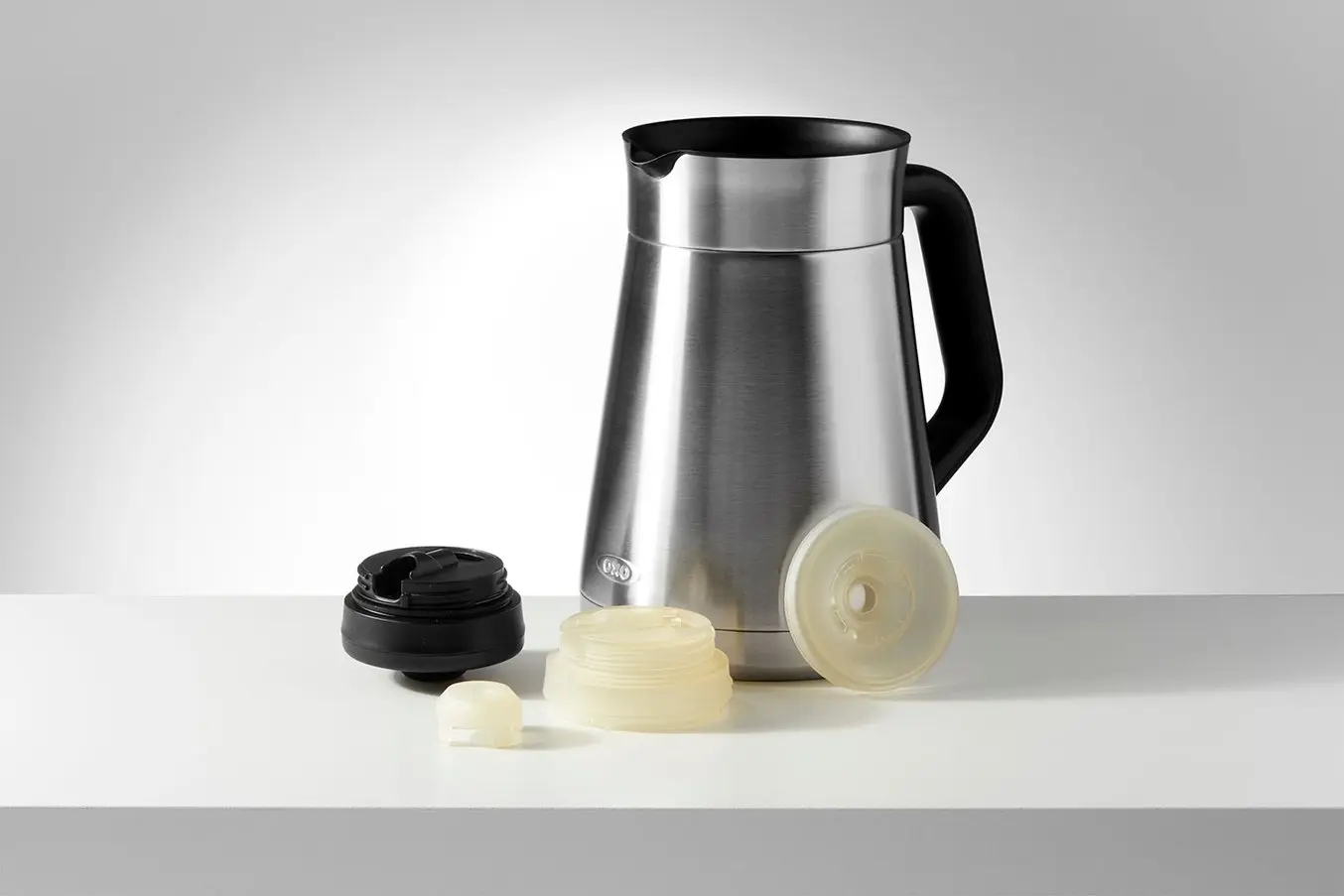 "We use high temperature SLA printing to make prototype internal parts for coffee makers. Since near-boiling water passes through the parts, traditional SLA resins deform, but high temperature resins stay rigid."

—Mack Mor, Sr. Product Engineer at OXO
Testing and Validation: Mounts, Housings, and Fixtures
Heat is the enemy of electronics and sensitive equipment. Testing and validation in industries like automotive and aerospace require control and monitoring of many subsystems operating simultaneously.
There's still no substitute for physical environmental testing, even alongside advanced simulation, and many design engineers choose High Temp Resin to speed up the design-test-iterate cycle, quickly uncover the root cause of performance issues, and ultimately build more useful, reliable products.
Use High Temp Resin in testing to:
Prototype under-the-hood components
Mount cameras inside industrial equipment
Mount sensors for wind tunnel testing
Production Processes: Molds, Inserts, and Masks
With its high resistance to heat, high detail, and smooth surface finish, High Temp Resin is uniquely capable of printing molds and inserts to produce parts in production materials using processes like molding, thermoforming, and injection molding.
Using 3D printed molds provides the ability to produce short run batches and test mold designs before committing to expensive tooling.
Use High Temp Resin to produce:
Carbon fiber parts for aerospace and automotive
Vulcanized rubber molds for jewelry production
Injection mold inserts and test molds
Protective masks for soldering or coating electronics
"The fact that we were able to shut the tool off on 3D printed material, hit it with that high-pressure injection, and not even have it flash, that's a bit unique. Had we not had the Form 2 [and High Temp Resin], we would not have been able to pull this off. When we did move to a full product cycle, we were sure that was going to work."

—David Beardsley, Model Shop Manager at Google ATAP
Using Form 2 and High Temp Resin, the Google ATAP team was able to:
3D print surrogate inserts using High Temp Resin that withstood overmolding with TPU injected at over 250 °C and 27,000 psi.
Save an estimated $100,000 in wasted electronic sub-assemblies—even more when accounting for labor costs.
Circumvent a complex supply chain to shorten the pre-production validation test cycle for the PCBA inserts from 3 weeks to 3 days.
Learn how the Google ATAP team used High Temp Resin to fast-track manufacturing of a new kind of wearable and bridge additive manufacturing with production.
New Materials, New Ways to Work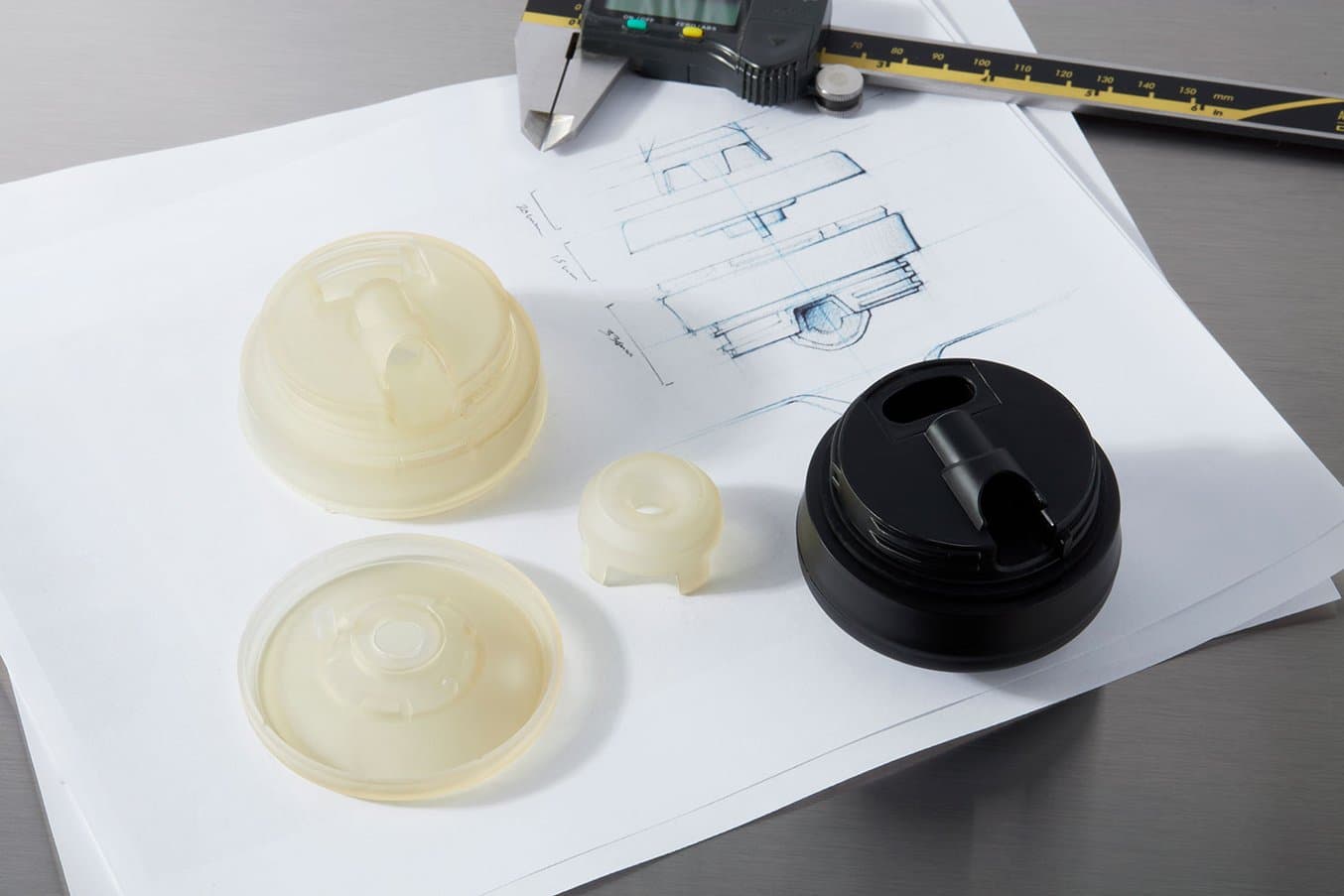 Our team of materials scientists is constantly hard at work developing new resins, and one of the most exciting results for us is when we can open up totally new ways of working by introducing a new material to our existing Formlabs desktop stereolithography ecosystem.
We've been extremely pleased with the range of use cases we've seen for High Temp Resin, and we are excited to see our community of innovators continue to discover new ways to incorporate this unique 3D printing material into the future of product design, engineering, and manufacturing.