Announcing Nylon 11 Powder, A Strong, Ductile SLS Material for the Fuse 1
It's easier than ever to bring high performance SLS 3D printing in-house with the Formlabs Fuse 1 selective laser sintering (SLS) 3D printer, now with a choice of Nylon 12 Powder for efficient general purpose prototyping and new Nylon 11 Powder for high performance, ductile parts that can take an impact. 
Choose Nylon 11 Powder for prototypes that may experience drops or impacts, or for end-use parts that require extra resistance or thin walls.
Nylon 11 Powder is now shipping in all locations where Fuse 1 is available. 
Webinar
Printing in Nylon 11 and Nylon 12 on the Fuse 1
In this live webinar, we'll have our Materials Product Manager, Kyle Dumke, walk you through the workflow for managing materials with the Fuse 1 and Fuse Sift and introduce our latest material offering, Nylon 11 Powder for Fuse 1.
Watch the Webinar Now
Nylon 11 for Rugged Prototyping and End-Use Parts
Nylon 12 enables a broad range of applications and is a versatile general use powder for SLS 3D printing. Nylon 11 helps fill the gap for prototyping and end-use applications that require higher ductility, impact-resistance, and the ability to withstand wear and tear without brittle failure. The Fuse 1 is one of the only SLS 3D printers on the market that can print Nylon 11 without the need for a nitrogen purge, reducing the need for strict site requirements and training to print in this material.
Let's compare the mechanical properties of Nylon 11 Powder and Nylon 12 Powder:
| | Nylon 11 Powder | Nylon 12 Powder |
| --- | --- | --- |
| Ultimate Tensile Strength | 49 MPa | 50 MPa |
| Tensile Modulus | 1573 MPa | 1850 MPa |
| Elongation at Break (X/Y) | 40 % | 11 % |
| Notched Izod | 71 J/m | 32 J/m |
Applications
Nylon 11
Ductile, strong, flexible material for when durability and performance are key.
Impact-resistant prototypes, jigs, and fixtures
Thin-walled ducts and enclosures
Snaps, clips, and hinges
Orthotics and prosthetics*
Nylon 12
General purpose, versatile material with high detail and great dimensional accuracy.
High performance prototyping
Small batch manufacturing
Permanent jigs, fixtures, and tooling
General SLS parts 
* Material properties may vary based on part design and manufacturing practices. It is the manufacturer's responsibility to validate the suitability of the printed parts for the intended use.
Formlabs currently recommends a refresh rate of 50% for Nylon 11, compared to 30% for Nylon 12. Refresh rate refers to the ability of an SLS 3D printer to print with a mix of new and recycled powder. The powder refresh rate is the minimum ratio of fresh powder required to print. For Nylon 11 prints, you'll be able to print with 50% recycled powder. For the highest performance, you may want to use all fresh or a higher percent of fresh powder for the best material properties. 
Note: Most SLS printers require a long, messy process to change materials. The Fuse 1 and Fuse Sift are somewhat simpler, but it still takes several hours to change materials. If you want to print multiple materials consistently, consider buying one Fuse 1 and one Fuse Sift per material. Read more in our support article on how to switch Fuse 1 materials.
Nylon 11 for Works-Like Prototypes
Nylon 11 Powder creates precise, strong prototypes. Examples include parts with thin curved surfaces, interior joints for machines, and devices that need to come under bending forces for validation. Functional prototypes of snaps, clips, hinges, and thin walled ducts printed in Nylon 11 can withstand repeated use, including drops and impacts, due to its ductility. Furthermore, prototypes that may experience repeating drops, impacts, or bending are also greatly enhanced by Nylon 11's material properties.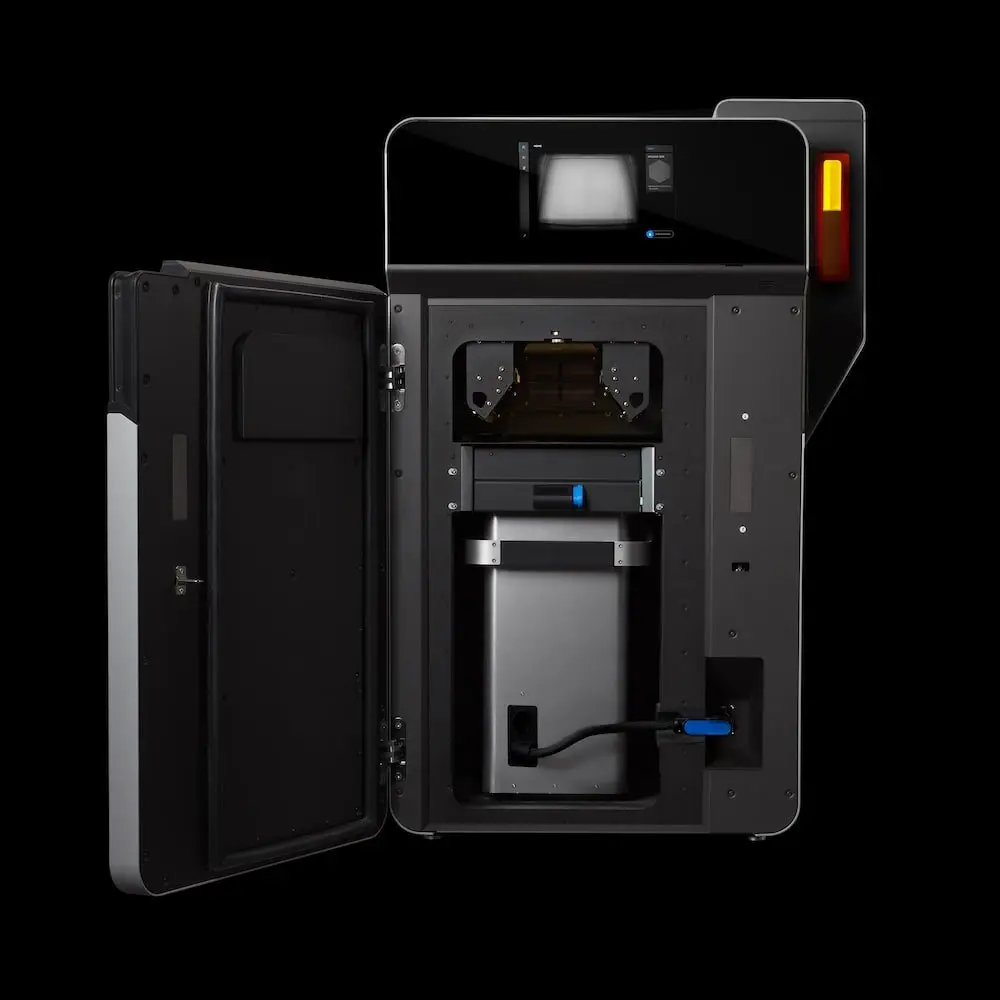 Webinar
Fuse 1 Product Demo
Watch our product demo for a walkthrough of the Fuse 1 and SLS 3D printing with Formlabs experts.
Watch the Webinar Now
In-house prototyping is a key part of your product development workflows, and we are excited to see what you create with Nylon 11.
Nylon 11 for Production Parts
Bringing end-use part production in-house is another reason to invest in the Fuse 1. Nylon 11 Powder offers a high-performance material geared towards creating ductile, wear resistant end-use parts.
Nylon 11 is an excellent material for printing replacement parts of all shapes and sizes, especially those that need to survive daily wear and tear. Jigs and fixtures, which can be created with Nylon 12, can be printed even tougher with Nylon 11 for parts that need to survive additional impacts without breaking.
Our goal with the Fuse 1 is to deliver you high-end industrial grade SLS printing at an affordable price. Nylon 11 production parts will allow you to push in-house SLS to its limits, enabling small batch production of parts previously unavailable. 
Get Started With the Fuse 1
Historically, in-house 3D printed nylon powder has been out of reach for many businesses due to a lack of affordable printers and materials. Nylon 11 Powder expands what is possible with the Fuse 1 by enabling the creation of an expansive category of prototypes, and growing your business's ability to bring small-batch production in-house.
The Fuse 1 and Fuse Sift empower you to take control of the design process, print production-ready nylon parts in-house, increase throughput, and bring industrial level SLS 3D printing to the benchtop at a truly entry-level price point. Formlabs is excited to offer both Nylon 12 and Nylon 11, available now wherever Fuse 1 is sold. 
Want to learn if Nylon 11 is right for your application? Order a free sample part or contact our SLS sales experts for more information.
White Paper
SLS 3D Printing vs. Injection Molding: When to Replace Molded Parts With 3D Printing?
This white paper showcases the cost-dynamics for real-life use cases, and presents guidelines for using SLS 3D printing, injection molding, or both.
Download the White Paper