The Technology Behind Successful Jewelry Startups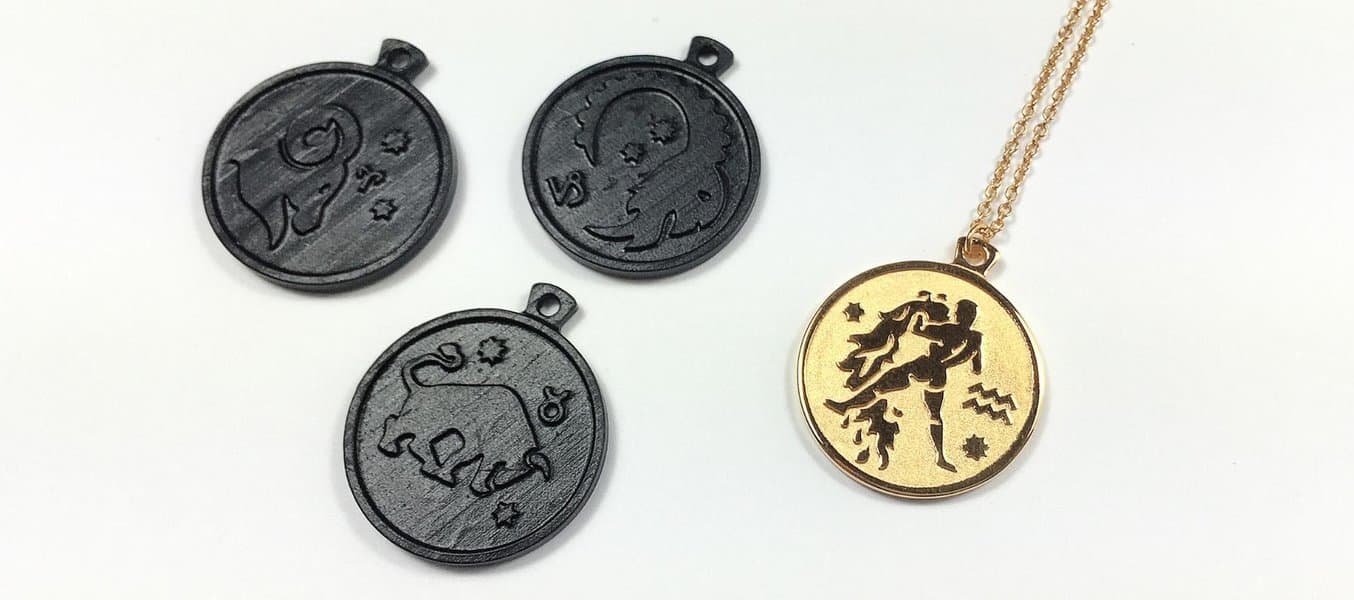 3D printing is transforming jewelry design by joining the beauty of traditional craftsmanship with the efficiency of in-house prototyping. German jewelry startup Stilnest uses 3D printing to quickly produce intricate jewelry designs. Founded in 2013, Stilnest helps designers, fashion influencers, and style icons create exclusive jewelry collections for their fans.
Florian Krebs, Cofounder and Head of Production at Stilnest, is responsible for the prototyping process and for communicating with manufacturers. Under his guidance, a CAD model is designed and perfected to be outsourced for production. Florian explains, "We deliver a vertical solution that starts with the first co-created draft in the Stilnest design studio and ends in production and worldwide distribution. This is what our team of designers, trend scouts, jewelry experts, and writers provides."
Florian has used the Form 1+ in the prototyping phase of the creative process. The 3D printer has helped him check the technical feasibility of designs. He explains, "The Form 1+ is an important tool to accelerate the design and product development process." He knows from experience that when a design starts with a draft or a CAD model, it's difficult to visualize its exact proportions. He says, "Sometimes I was surprised at how the models turned out in reality. It is worth its weight in gold to quickly print a prototype instead of waiting for your first sample for days."
"We were able to build all the prototypes in just two days, and we saved around 60% of our production costs."
In Florian's opinion, saving time with 3D printing is essential to Stilnest's success. "The combination of modern technology with traditional craftsmanship enables us to shorten production cycles, to publish collections faster, and to have a significant influence on upcoming trends."
One of Stilnest's featured designers is Anna Saccone, a British fashion blogger. Inspired by her own pendant that she inherited from her father, Anna created her own zodiac jewelry collection with the help of Stilnest and the Form 1+. She says, "I had a vision in my head of what I wanted to create, and Stilnest helped me make it a reality."
Florian and his team used the Form 1+ to create all twelve zodiac-inspired pendants: "We were able to build all the prototypes in just two days, and we saved around 60% of our production costs." This new technology allows jewelry designers to quickly create highly detailed prototypes, saving time and money. Across the world, designers are adding 3D printing to their creative process.
Learn more about 3D printed jewelry ›