How a Swiss Eyewear Manufacturer Uses SLS 3D Printing to Produce High-Quality Eyewear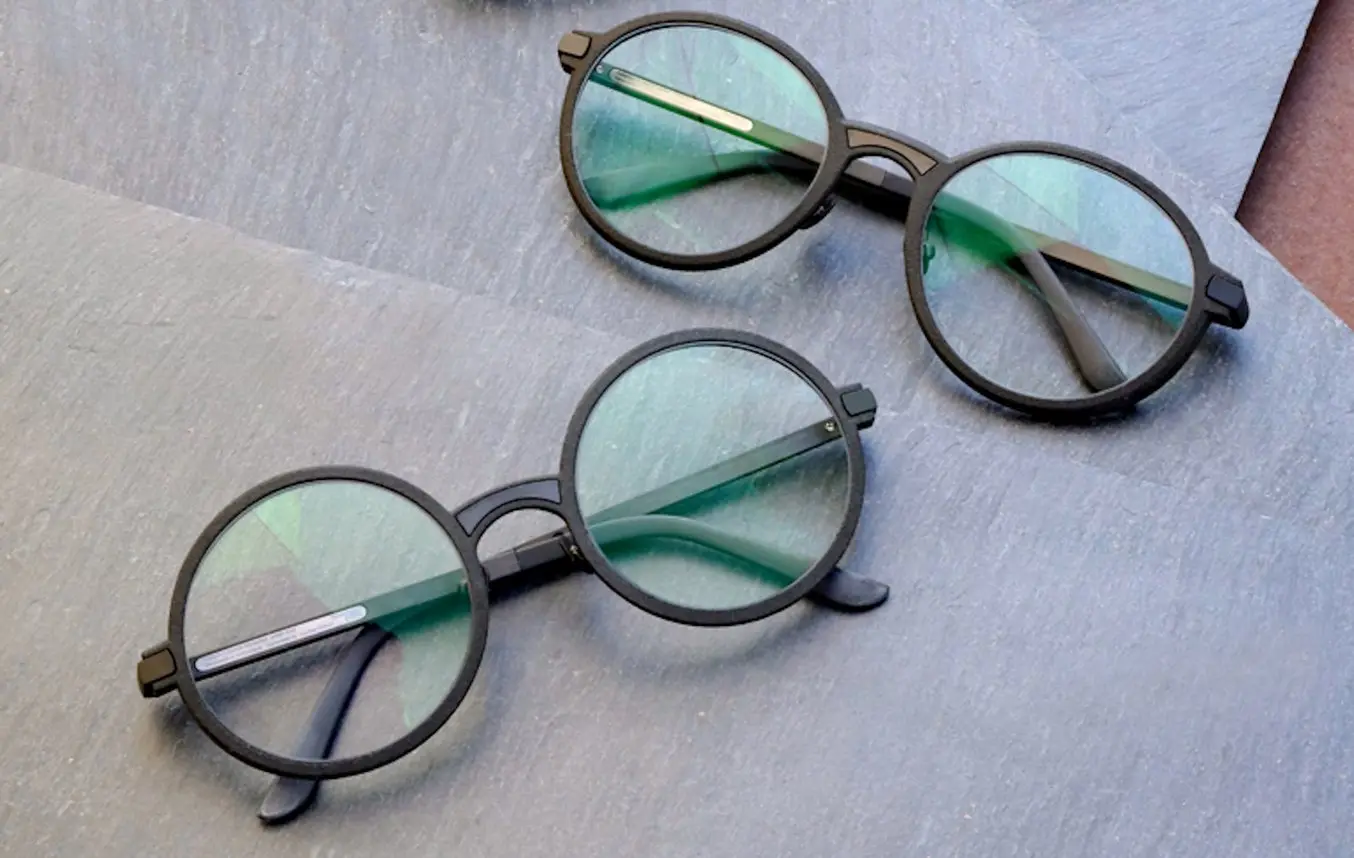 Thanks to their high-quality, extravagant choice of materials, and meticulous craftsmanship, coupled with constantly new and innovative ideas, glasses from Marcus Marienfeld AG clearly set themselves apart from conventional glass frames. 
Since his years as a goldsmith, Marcus Marienfeld has always been in search of innovation and challenge when it comes to the design and manufacture of new accessories. 
Most recently, using a Fuse 1, he integrated selective laser sintering (SLS) 3D printing into the production line for his glass frames in his Swiss workshop for printing end-use parts and rapid tooling for forming titanium. 
In this interview, he talks about his first steps with SLS 3D printing, the advantages it gives him in serial production as well as for custom-made products, and why he likes to use nylon as a raw material so much.
White Paper
Production of 3D Printed Eyewear on the Formlabs Fuse Series SLS Ecosystem
In this white paper, we'll walk through design and material considerations of current manufacturers leveraging the power of 3D printing in the eyewear industry.
Download the White Paper
From Goldsmith to Eyewear Manufacturer
Marcus Marienfeld came to his present home, Switzerland, as a goldsmith. He quickly saw the potential in his industry to change—even revolutionize—conventional and mostly outdated production techniques. 
His mission was not only to bring technology into jewelry design, but also into its production. 
He started with a company that developed jewelry collections and always strived to bring every piece of the process in-house and manufacture product by hand, from drawing to model construction all the way to implementation and production.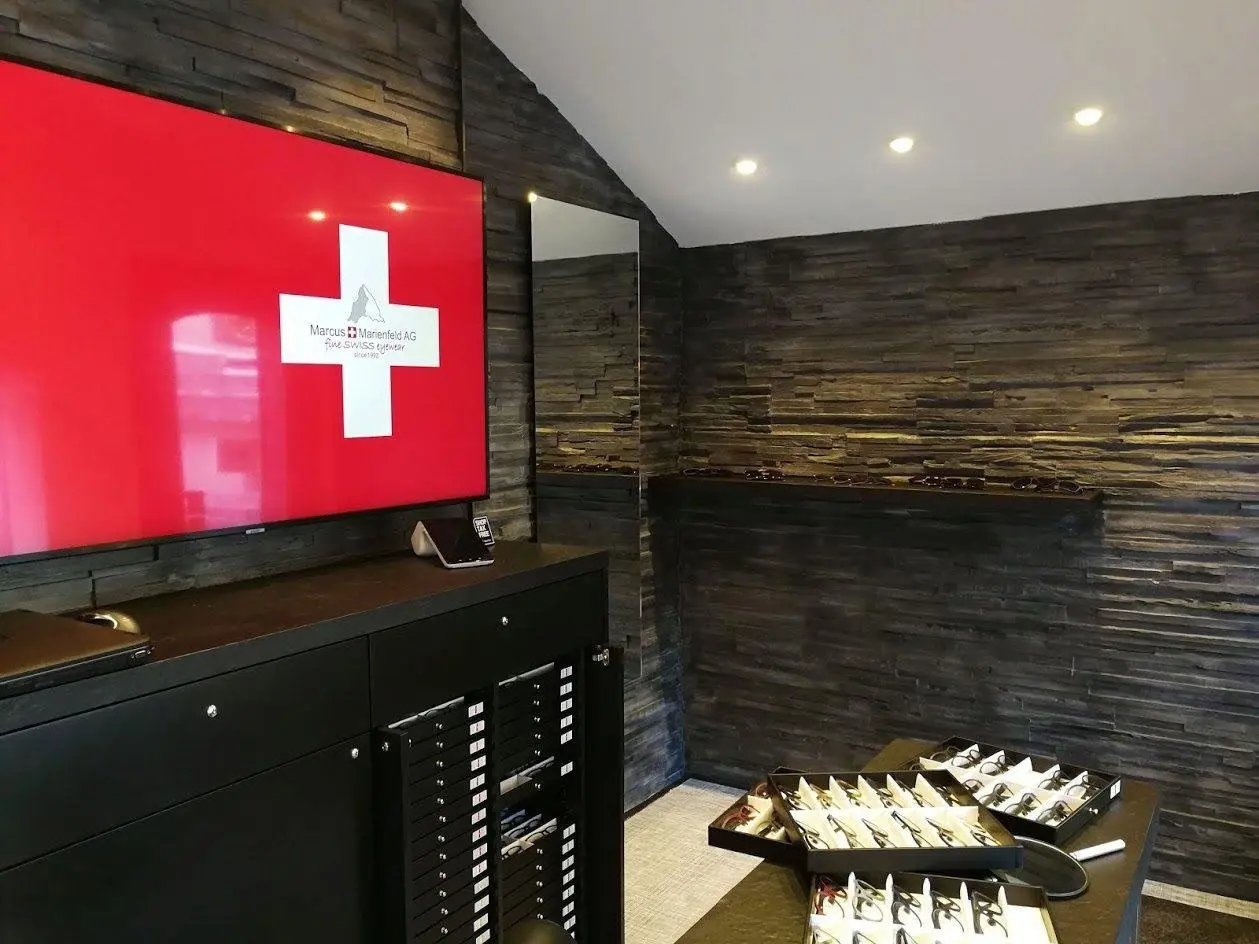 As a goldsmith, he first used SLA 3D printing for rapid prototyping of jewelry and accessories, before programming the designs on a CNC machine.
Today, Marienfeld primarily uses SLS 3D printing in his area of expertise: eyewear manufacturing. His company integrates the Nylon 11 Powder material into its sophisticated and high-quality eyeglass frames and also uses SLS parts as tooling for manufacturing.
"My basic idea is that we aim to be self-sufficient in our manufacturing processes, to be able to influence processes very precisely and always remain flexible. A 3D printer that I can bring into my own office fulfills exactly this vision."

Marcus Marienfeld
3D Printing Glass Frames in Serial Production on the Fuse 1
Starting this year, Marcus Marienfeld AG has been increasingly integrating nylon into the unusual choice of materials—which ranges from carbon to titanium, buffalo horn, and wood from old oak barrels—for their luxury glasses with the help of their own Fuse 1 SLS 3D printer.
"Our glasses are different from those that are out there," says Marienfeld.
With this ambition, he decided to incorporate Formlabs material Nylon 11 Powder into his eyewear designs. First, many different designs, mainly of frame fronts printed on the Fuse 1, were tested in Marienfeld's studio. The Fuse 1 was also recently used for the first time for manufacturing a series. A total of 80 finished frame fronts could be produced in one print in a period of approx. 1.5 days.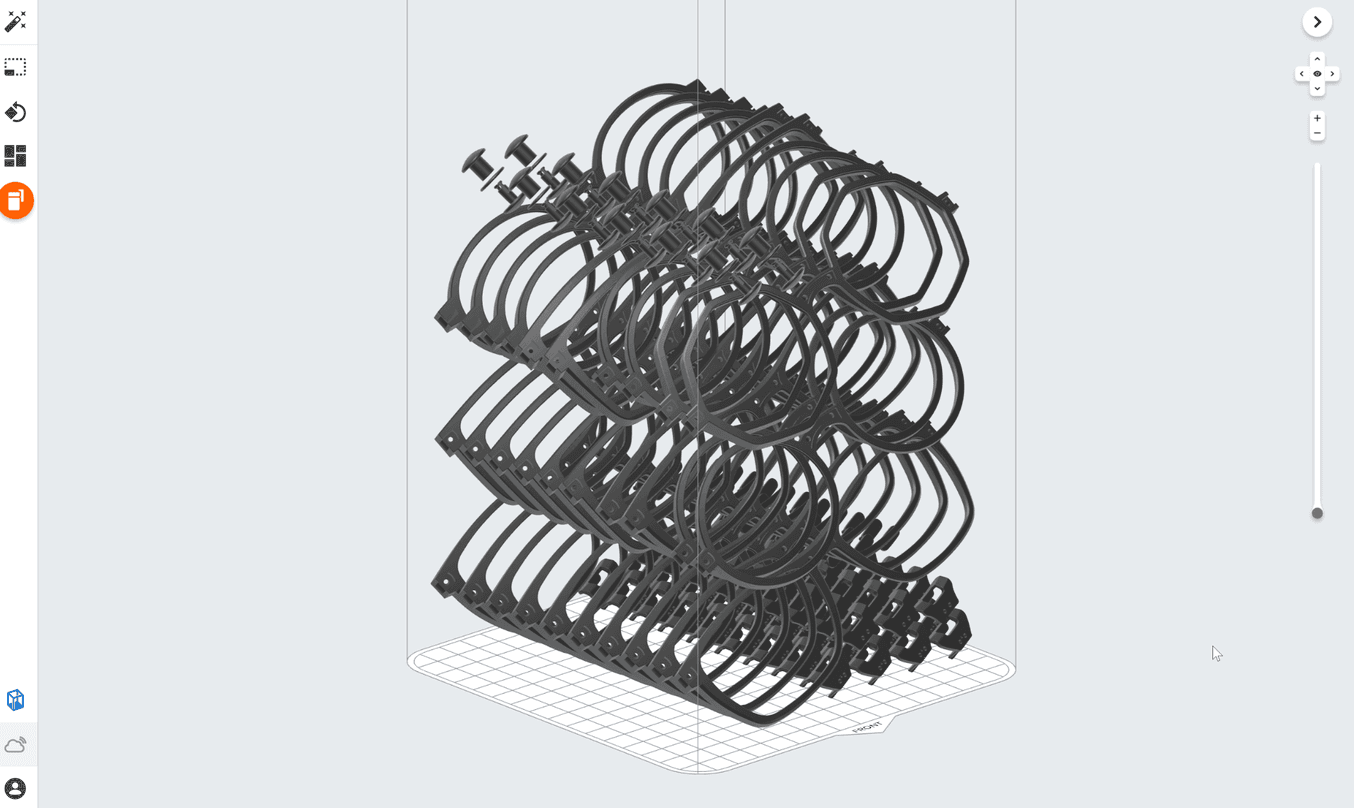 As it offers high details and doesn't require support structures, selective laser sintering technology on the Fuse 1 is suitable for printing delicate design features that are later further processed with a precise fit.
White Paper
Guide to Selective Laser Sintering (SLS) 3D Printing
In this white paper, we'll cover the selective laser sintering process, systems, materials, the workflow for using SLS printers, and its various applications.
Download the White Paper
"One of the great things about SLS 3D printing is that it can print nested parts without support structures."

Marcus Marienfeld
This first series of SLS 3D printed eyewear is to be fitted with high-quality carbon temples and then sold to partners worldwide. In addition, other projects for glasses with nylon elements are already on the benchtop at Marienfeld. Sports glasses are designed with integrated ventilation slots, which are to be completed in an interlaced print.
"Fuse 1 is always at 100% in terms of accuracy. That's pretty awesome."

Marcus Marienfeld
Fuse 1 keeps opening up new horizons for the designer. "We have designed special glasses that are not just flat, but thicker on the outside. They are constructed almost conically. To build something like this, 3D printing is key. We can easily implement special designs that would not work with other technologies," explains Marienfeld.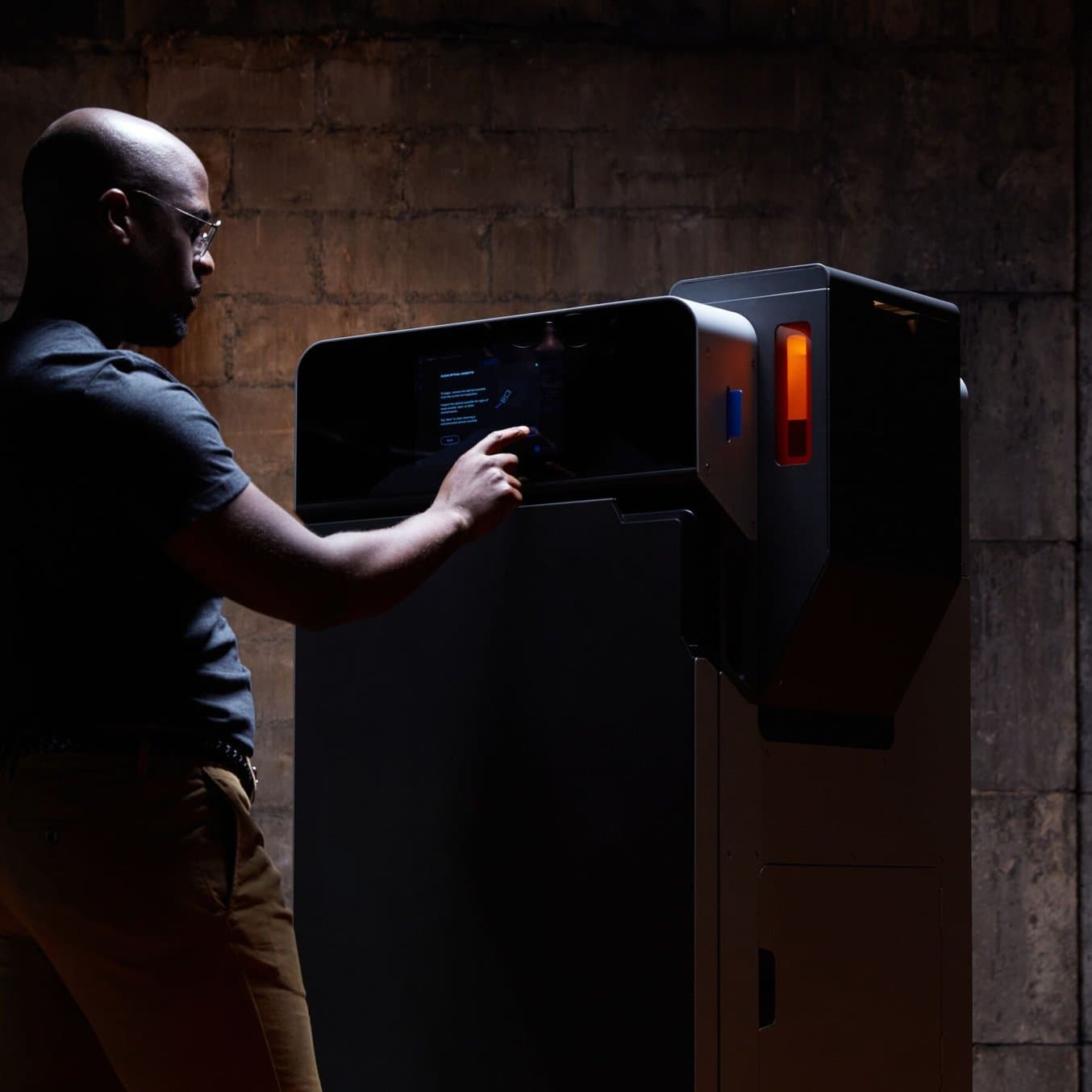 White Paper
Outsourcing vs. In-House: When Does it Make Sense to Bring SLS 3D Printing In-House?
In this white paper, we evaluate the value proposition of bringing SLS 3D printers in-house, in comparison with outsourcing SLS parts from a service bureau.
Download the White Paper
The Esthetic Benefits of Durable Nylon Material
While mechanical properties such as temperature resistance or ultimate tensile strength are important for many Fuse 1 users, Marienfeld takes a completely different perspective. 
When choosing the material, the designer chose Nylon 11 Powder primarily because of its aesthetic properties. 
"I want to emphasize the dark anthracite of the Nylon 11 Powder a bit. It has a neutral look and you can play with material combinations there and, if it's jewelry, you can combine colorful elements very well," says Marienfeld.
Furthermore, the semi-gloss finish, which still retains a certain grip after the finishing steps, is important for selling the Nylon 11 Powder glasses as well as wearing them.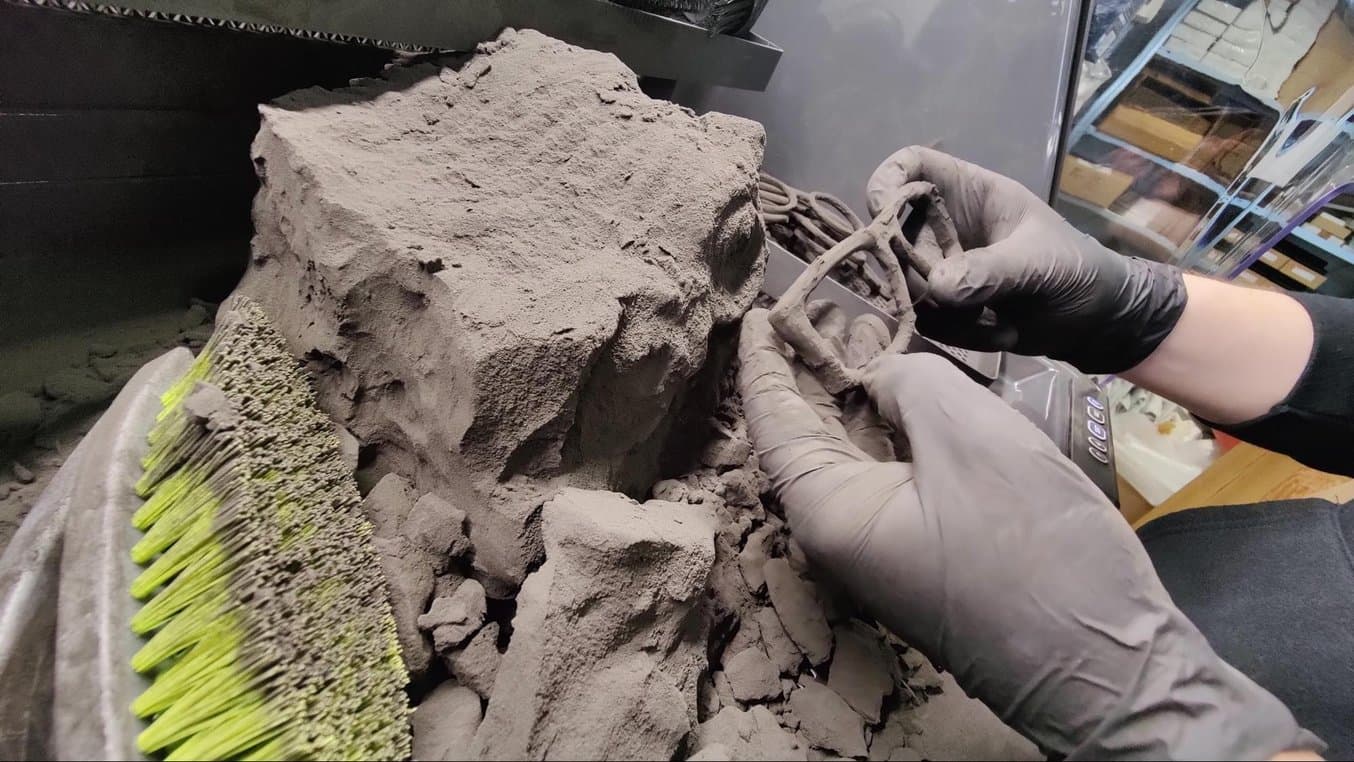 3D Printing Turns Individual Customer Wishes Into Reality
Since Marcus Marienfeld AG has also been using many other production technologies for its glasses for a long time, clear comparisons can be drawn between the 3D printing process and traditional processes, such as CNC machining. 
The carbon glasses at Marienfeld are milled on a five-axis CNC machine. In terms of detail, they do all the work, but Marienfeld cannot make individual changes to provide each customer with glasses that perfectly fit their face. 
"With 3D printing, I can do it immediately. If you are familiar with CAD design, you can easily make adjustments to the 3D model, upload it to the software, and print it directly. When it comes to milling, on the other hand, I would always need an individual and expensive tool development to hold the elements in the machine," explains Marienfeld. 
For example, he was able to implement a mountain guide's request for a custom-made product. Thanks to the use of 3D printing, in just two weeks he was able to hand over the nylon sunglasses with special side elements against the sun's rays on the mountain. 
"From carbon, which requires conventional manufacturing methods, you would probably have to reckon with two to three months for this kind of production," Marienfeld explains.
SLS 3D Printed Tools for Forming Titanium
As well as manufacturing glasses with nylon elements, Marcus Marienfeld AG also produces its own tooling on the Fuse 1. Nylon 11 Powder is particularly suitable for producing tooling for glasses made of titanium due to its strength and dimensional stability.
"The disadvantage of titanium is that it is difficult to form, bend, or mill. But I had the idea of trying it with a 3D printed Nylon 11 Powder press tool, and it works perfectly."

Marcus Marienfeld
"We make pressing tools to bend glass frames into the right shape. A different curvature of the frame needs to be created depending on the model of the glasses. We used to do this very laboriously with steel tools, which incur high costs per model," says Marienfeld. 
Such a manufacturing aid made of Nylon 11 Powder, consisting of an upper and lower tool, is screwed into a toggle press in the factory and can withstand a pressure of approx. 90 kilograms. Nylon 11 Powder's excellent dimensional stability prevents any indentations from appearing on the tools in the places where the titanium edges come in contact with the tool at such high pressure.
Whitepaper
How to do Rapid Tooling for Sheet Metal Forming with 3D Printed Dies
In this white paper, learn the step-by-step method for forming sheet metal parts with 3D printed plastic dies to reduce costs and lead time.
Download the Whitepaper
Continuous Innovation, Powered by 3D Printing
"Our goal is always to grow. Not in size or sales volume, but in quality and innovation. We want to remain a niche," says Marienfeld about his brand. 
With 3D printing, Marienfeld has found a technology for his company that can save him time and money through prototype and tool construction, while also empowering him to continuously develop his product designs and manufacturing methods, so that he can always inspire his customers. 
"You get very inventive and imaginative when you have a 3D printer like this in-house. I can do things with little effort that I wouldn't otherwise try."

Marcus Marienfeld