Code, S'mores, and 3D printing.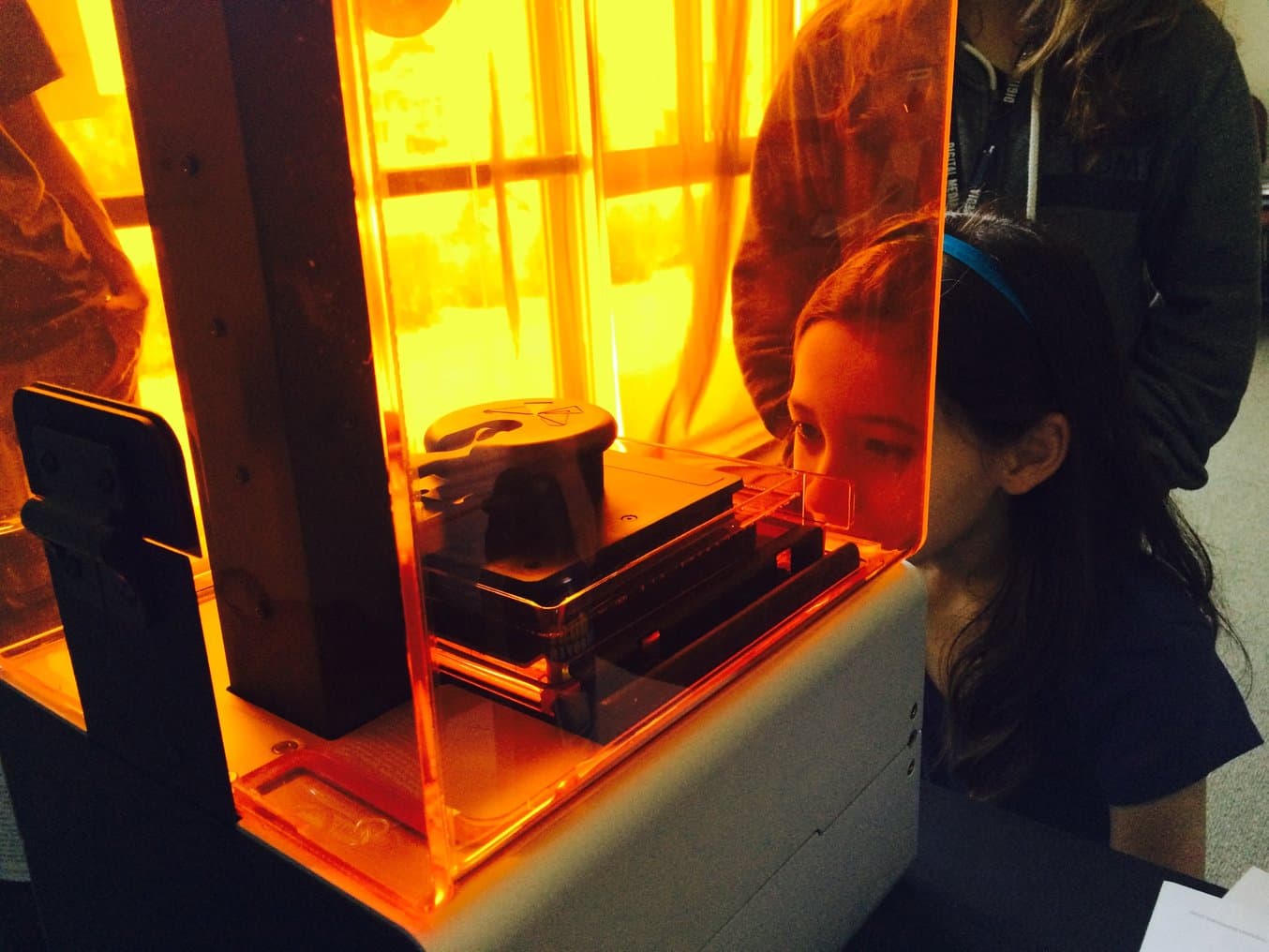 Students at Digital Media Academy's summer camps get to learn about 3D printing, thanks to Marcus Duvoisin. As Assistant Director of Curriculum and Instruction, Marcus started a new course for high school students titled "3D Printing and Industrial Design," where they learn to design, model, and 3D print on the Form 1 stereolithography 3D printer.
Marcus spoke to us about designing the 3D Printing and Industrial Design course, and how to get kids excited about 3D printing.
Why did you think it was important to teach the students about 3D printing?
Now that consumer 3D printing is really picking up traction, there's this growing need to become educated about it and that's where we hope to step in. This will be our first summer offering a 3D printing course. We researched and tested other printers out on the market and we couldn't be more excited about choosing the Form 1 for the class.
What is the Playground Ideas, and how did the collaboration come about?
Playground Ideas has a really cool mission that we wanted to be a part of: they are a non-profit that builds playgrounds for kids in low-income areas.
We had this collection of about 100 students that would be needing a final project to apply their industrial design skills on and they had this assortment of rural areas that need playground designs, a perfect match!

Named "The Forest of Fun," this playground was designed and 3D printed by students Caitlyn, Matthew, Jacob, and Jimmy.
Not every playground design will be built in real life, maybe none of them will, but it's the fact that we have kids doing something that will positively impact other kids that they've never even met before. The best part is how passionate and excited the students have been when introduced to the project. Students learn about the Design Thinking process, digitize their ideas with 123D Design and use the Form 1 to print out a miniature version of their playground equipment. They absolutely love the machine!

Jakob's project at various stages in the rapid prototyping process.
Do you have any tips for teachers looking to introduce 3D printing to their classroom?
Don't be discouraged about getting 3D Printing into your classroom, even if you have no budget. One great resource is Donors Choose, where you can crowd fund your dream classroom supplies. I'm seeing teachers successfully fund a 3D Printer into their classroom all the time. There are so many affordable printers out there, you can do it!
Learn More About SLA Technology