How Our Goal To Enable Anyone To Make Anything Goes Beyond Our Printers
We're committed to enabling anyone to make anything, and that goes beyond the business of making 3D printers. Through initiatives around access, education, and equity, Formlabs is working to share the resources and tools needed to lift up our community.
3D Printing for Good
Formlabs launched its COVID-19 response efforts in March of 2020, determined to help the medical community use 3D printing to address the pandemic and associated supply chain shortages. In the following months, we worked with dozens of healthcare providers and government agencies around the world on various projects spanning COVID-19 testing, PPE, and medical equipment.
Learn More
FormԐd
Formlabs, in partnership with Boston Public Schools, designed an educational outreach program. For its first year, FormEd will work with TechBostonAcademy in Dorchester, providing both Formlabs products and expertise to teach hands-on engineering courses and enrich the fabrication curriculum.  Groups from Formlabs create the lesson plans, instruct classes, and provide mentorship to students, with the goals of increasing access to STEM education, and supplying the tools necessary for success. The program will culminate in an end-of-the-year Hackathon that will count towards the students' final grade.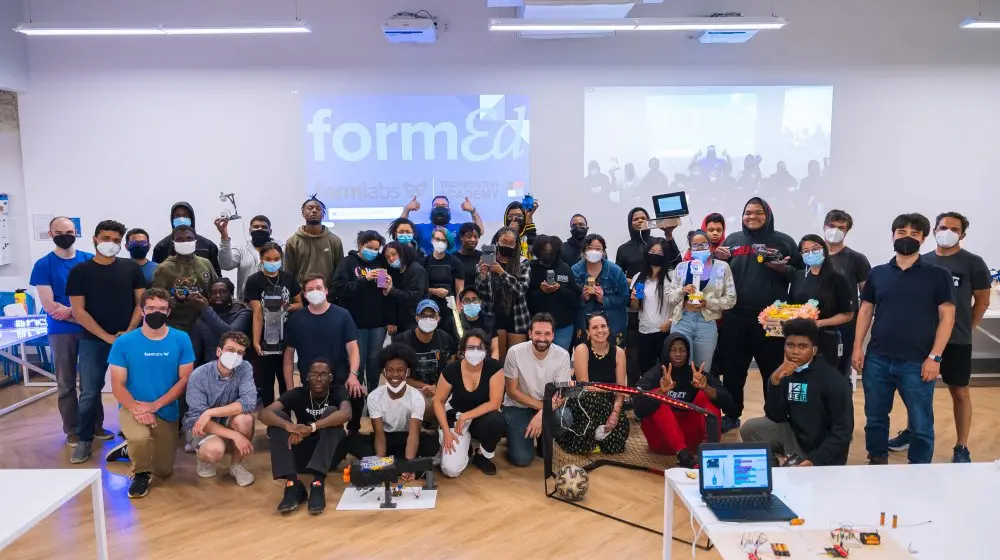 Hey Girl Speaker Series
This speaker series is a monthly event where we invite incredible women leaders from the worlds of technology, science, business and beyond and ask them to share insights from their professional journeys, from finding mentors to defining a career path, in an informal interview format. Though previously an internal Formlabs event, it's now open to everyone, creating a casual meeting and networking opportunity for anyone interested in learning more about how to navigate the professional world. Past speakers have included Dayna Grayson, co-founder and General Partner of Construct Capital, and Professor Elaine Chen, Director of the Derby Entrepreneurship Center at Tufts University. 
DE&I Council
As part of the ongoing effort to create a more inclusive and proactive community, Formlabs formed the DE&I council in 2020. Made up of a large group including executives and stakeholders in each department, the Council also has groups focusing specifically on different groups, such as our Customer Team DE&I Council, who act as the voice of Sales and Services employees. The Council focuses on action, and from its inception, has relied on both quantitative and qualitative data, taken from voluntary surveys that tell us more about our people.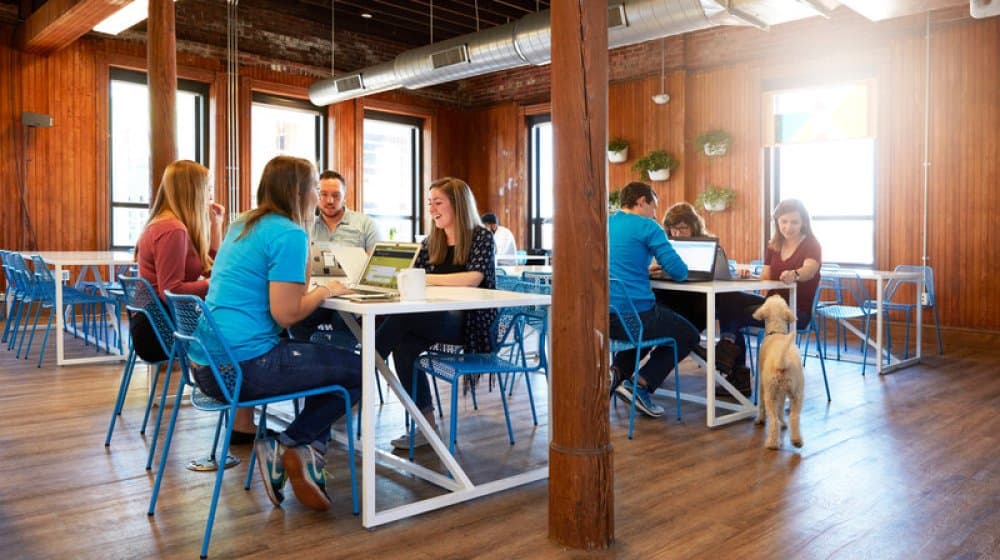 FormWell
Run by our amazing Workplace Experience team, FormWell's mission is to prioritize the health of all people. We believe our product innovation is dependent on a healthy, happy workplace, and FormWell curates a list of events such as company yoga classes, seminars on mental health and nutrition, and meet-ups like FilmLabs Movie Night. 
CASPAR (Cambridge And Somerville Programs for Addiction Recovery)
Led by our Customer Team DE&I Council, Formlabs employees helped the Cambridge and Somerville Programs for Addiction Recovery (CASPAR) to build a fence at their facility, helping to ensure the residents' privacy and safety. 
Join The Team
We are growing rapidly! Find an open role across the world.