The Digital Factory Conference is Back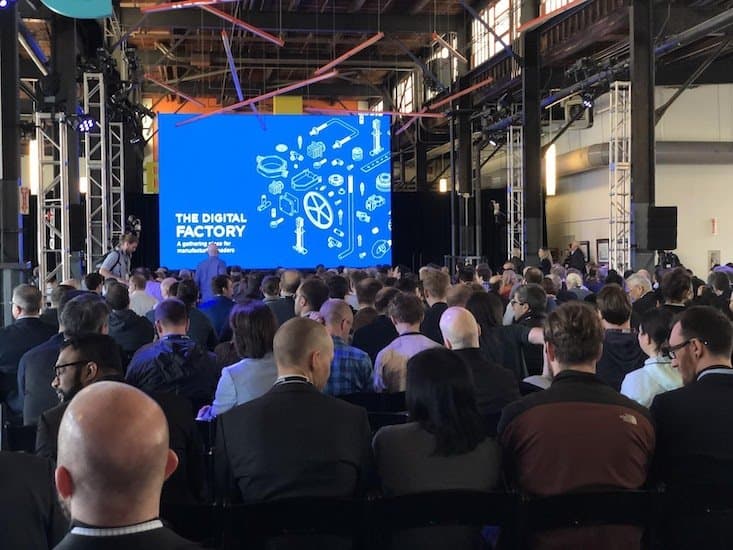 After a two year hiatus The Digital Factory conference is back in Boston May 3rd, 2022.
A lot has happened since our last conference in 2019 (to say the least) when we brought together top leaders in design, manufacturing and supply chain to discuss the growing importance of digitization, decentralization and automation in manufacturing.
Now in 2022, this discussion is more vital than ever.  We are bringing back the conference to discuss what we have learned, how disruption has sped up the adoption of many of the topics we covered, and how companies must quickly embrace these changes to be competitive and agile enough to thrive in the face of sudden change and uncertainty.
Join us once again, along with leading thinkers in the manufacturing space for a day of presentations and panels to discuss how we can collaborate to continuously reimagine and reinvent the global supply chain, using advanced and distributed manufacturing. How the use of simulation, machine learning and cloud computing can improve not only how we design products, but also how we engineer production processes and automation on the factory floor. The last two years have taught us very quickly how to adapt to a more flexible workforce, and how augmented and virtual reality can assist in training, maintenance and distributed collaboration. 
Along with the keynote presentations and panels there will be opportunities to network with other leaders in the field, along with an interactive pop-up factory experience and exhibition.
Keynote speakers include:
Rodney Brooks
Carl Bass
Alan Lyall
Amy Feldman
Maxim Lobovsky
More to be confirmed
The event will take place once again at Boston CruisePort and tickets will be limited so register early to ensure you get the opportunity to attend. 
You can also watch videos from previous events to see some of the themes we explored in the past.
We are thoughtfully optimizing for the health and safety of our guests and will adhere to the City of Boston's Covid-19 protocols.
‍
Our event will take place at the Flynn Cruiseport - a towering cruiseport terminal with high ceilings, open windows and outdoor space for food and beverage. We are planning for ample space to accommodate attendees safely.
Learn more about our pre-Covid 2019 event experience at the Cruiseport here."