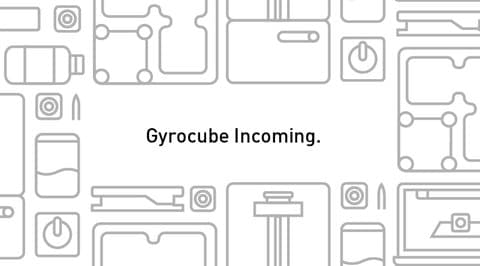 We've got something exciting to announce today. By the end of this week, we'll have completed shipping our Kickstarter Form 1 printers.
Thank you. We're here because of you, our first believers and first backers. Thanks for all of your patience, encouragement, and feedback.
What began as an idea and a break-out Kickstarter campaign has grown into an all-star team and a fantastic community.
Over 1,000 printers have left our warehouses. Today, there are Form 1s in the USA, Poland, Singapore, Hong Kong, and 30 other countries. A handful of printers are still in transit — we're navigating various country-specific customs and importation processes — so if you don't have your shipping notice yet, not to worry. Our growing logistics team is on it. As always, if you have any questions, make sure to email us at [email protected].
For our gyrocube backers — we haven't forgotten you. These little gems have been shipping steadily. If you haven't received yours yet, you will soon. We're shipping them out as fast as we can print them!
Pre-order Shipments Are Starting
The conclusion of our Kickstarter campaign means that we'll be shipping printers to our pre-order customers starting this week. We expect to make rapid progress on our backlog. We will fulfill orders by the date in which they were received – and we're on target to meet our latest estimates. Keep an eye on your inbox.
Pre-order customers, we know you've been waiting. You've kept us moving forward and helped us keep the lights on. Look for a note with a little surprise from us when you receive your printer. Thanks for having helped us launch this 3D printing revolution.
EuroMold: Come Say Hello
We'll have examples of our latest prints — and a sneak peek at our newest resin at Euromold in Frankfurt, Germany, this week. Stop by Hall 11.0 to say hello to our team and see the Form 1 in action. As always, visit our forums at and follow us on twitter.