3D PRINTING FOR HOSPITALS
Your Partner, From Firsthand Insight to Standard of Care
Your medical facility has to be ready for anything. Formlabs 3D printing helps you provide on-demand, customized care through more effective workflows, patient-matched surgical tools, and visual aids for diagnosis and education, so the clinical innovators on the front lines can provide quick solutions to even the most unconventional problems. 
Talk to a Medical 3D Printing Expert
As Adaptable As You Are
The most creative, versatile doctors are the ones who change the world, one patient at a time. Formlabs offers an end-to-end 3D printing solution for any anatomy that comes in the door, with a wide variety of materials and applications available on a single 3D printer, the Form 3B. Our technology has been validated in FDA-cleared workflows and we develop and manufacture our own materials.
Cardiac Surgery
Conduit bypass models, coronary fistulas, RVOT, VSD, ASD, DORV, LAA, hypoplastic hearts
Heart model printed in Elastic Resin by Formlabs.
Neurosurgery
Skull- and brain-based (glioma) tumors, cerebral aneurysms, and neurotrauma
Clear Resin brain with tumor model. Painted by UPMC.
Orthopedic Surgery
Foot and ankle, shoulder, hand, hip, lower limb, scoliosis, pediatric, and trauma cases
Hand model in White & Elastic Resins by Formlabs.
Maxillofacial Surgery
Orbital tumors, neurological and maxillofacial trauma, orbital floor reconstructions, mandibular reconstructions
Mandible model in Clear Resin by Mayo Clinic.
Surgical Oncology
Prostate, renal, and brain cancers, bone and soft tissue neoplasm, and pediatric tumors
Kidney model in Clear Resin and painted by UPMC.
Pediatric Surgery
Congenital heart disease, cleft palate, scoliosis, and vascular malformations
Pediatric spine model in White Resin by UPMC.
Top Healthcare Innovators Rely On Formlabs

Creative Solutions at the Point of Care
Formlabs brings digital fabrication in-house so you can take action right away. Because our 3D printers integrate seamlessly with the tools you're already using, it's easy to get in on the next wave of medical 3D printing and help set the standard of care now.
Scan the patient's anatomy
Collect unique patient data via CT or MRI scan, depending on the tissue, to obtain a DICOM file. 
Segment the digital image
Turn your scan into a 3D printable model. Review the case, segment the digital image, and export an STL or OBJ file of the anatomical part.
Print your model
Upload your file to our intuitive print preparation software, PreForm, set up your print in a single click, and send it to the Form 3B. Produce high-quality parts without any specialized training.
Post-processing, simplified
Stereolithography 3D prints require support removal, rinsing, and post-curing. We've made every step of the process as easy as possible, with light-touch supports and our automated post-processing system, Form Wash and Form Cure.
Sterilize for use
Many Formlabs materials are sterilizable, including our biocompatible materials. Follow the guidelines for your material and equipment to sterilize your final part. 
"Formlabs tools are game changing. My Formlabs printer is my first line when I want a rapid, high resolution print and is in every sense my right-hand printer and resides in my office. The interface allows individuals in my lab to quickly become comfortable with operations and the versatility of the material choices has allowed for tremendous innovation for our group."
David Zopf, MD, MS, Assistant Professor, Michigan Medicine
The Trusted Partner for Hands-On Healthcare
Print patient-specific parts on-site and on-demand and be part of the next wave of dynamic, tactile medicine. Our intuitive, affordable stereolithography 3D printers are optimized for biocompatible, sterilizable materials. Talk to our sales team or download the information sheet below for more information on the Form 3B desktop 3D printer and the Form 3BL large format 3D printer. 
Medical Service Plan
Behind Formlabs Medical is a dedicated team of 3D printing specialists who know how to support your facility.
Resources and Publications
Explore scientific publications, white papers, videos, tutorials and more in our resource library.
Resources library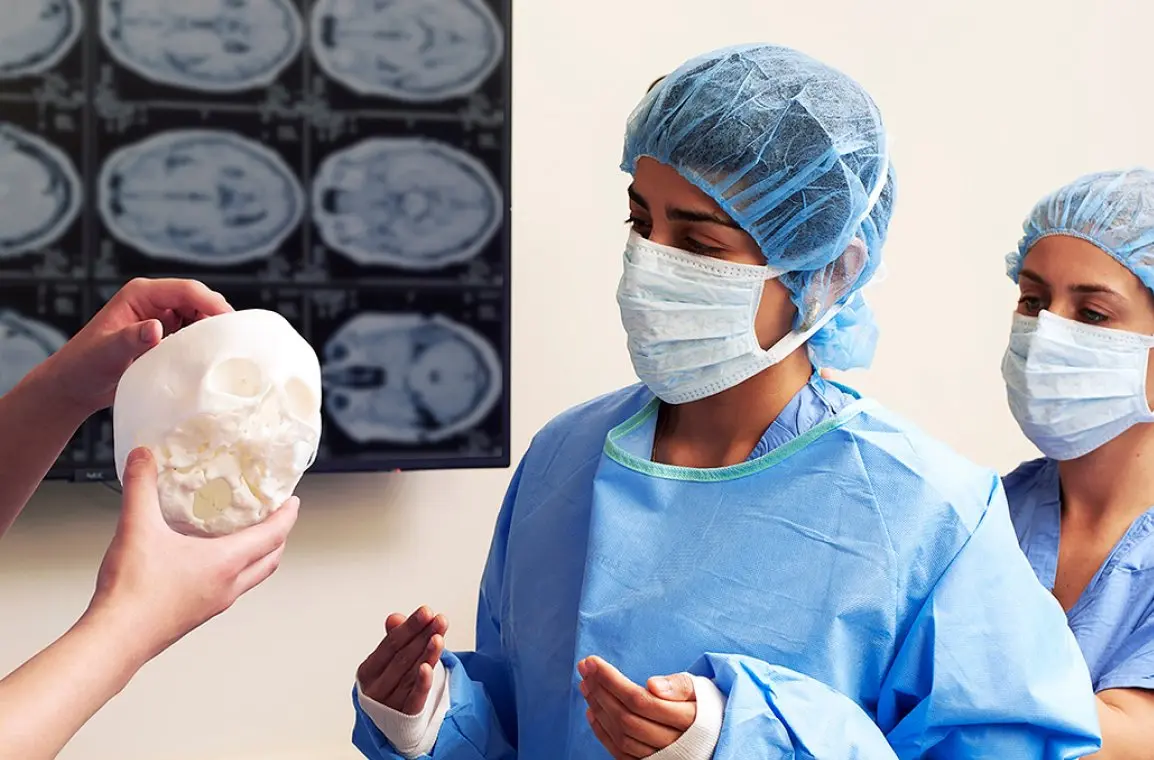 Medical 3D Printing Education
The Clinical Innovators Series
The Formlabs Clinical Innovators Series is a collection of our interviews with some of our best and brightest users sharing their unique use cases with medical 3D printing. See what industry experts are currently doing with their Formlabs 3D printers in hospitals, research labs, and medical device manufacturing firms. The series is comprised of articles, webinars, and documentation created by Formlabs and our users.
Disclaimer
Formlabs is an industry-leading provider of 3D printers and materials that are used by healthcare providers to support the practice of medicine. Please consider local regulations, material data sheets, PHI, and institutional requirements before 3D printing and/or using anatomical models.