TPU 90A Powder 6 kg
PD-FS-TP9G-01
Easily create flexible parts that withstand the demands of everyday use. TPU 90A Powder's high elongation and superior tear strength allow you to produce functional prototypes or durable end-use parts in-house.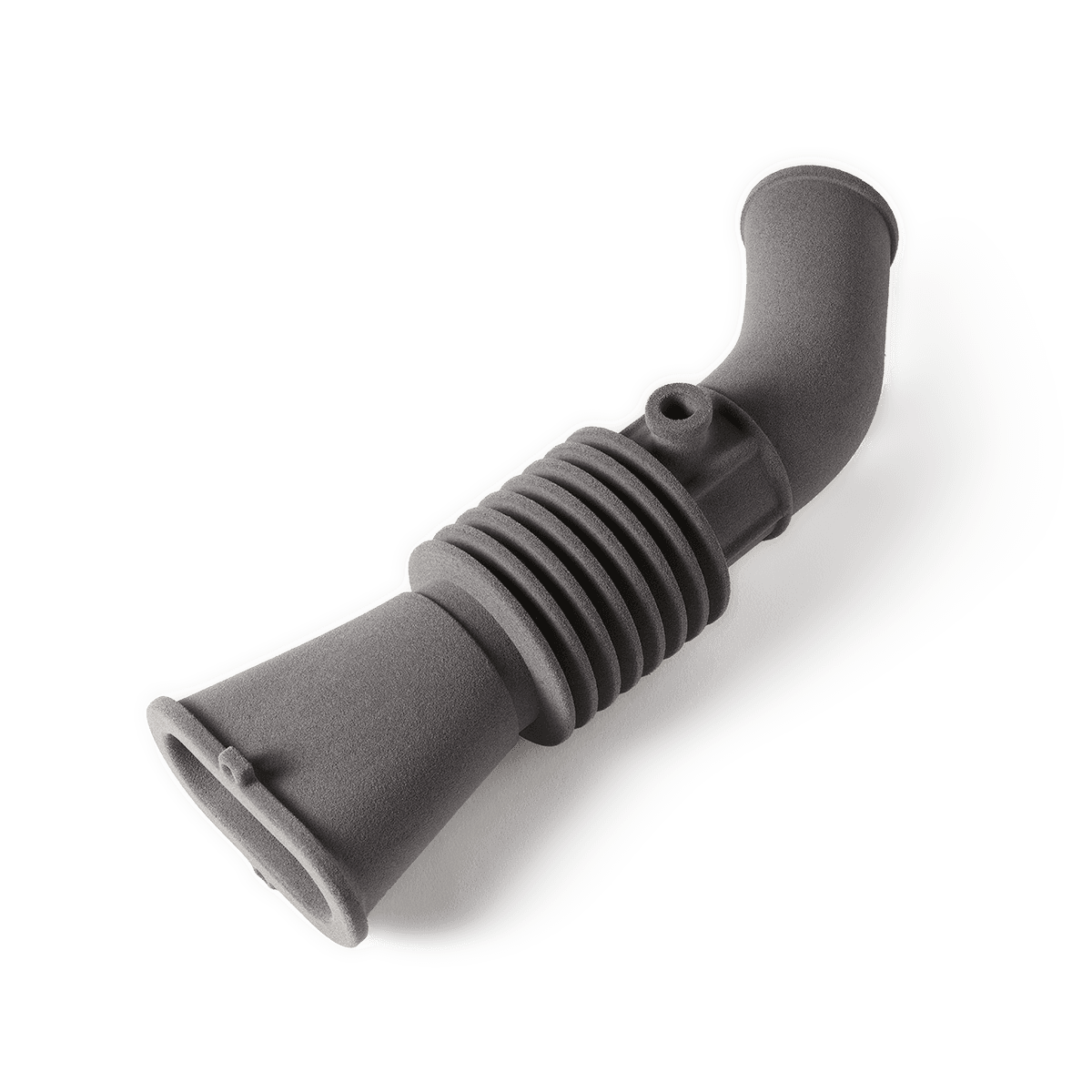 Why Choose TPU 90A Powder
Leverage TPU 90A Powder's exceptional strength and flexibility to bring your products to market faster or transform patient care.
Tough & Flexible
High tear strength and elongation for strong, durable, elastomeric parts.
High ROI
The accessible system enables a low cost-per-part for low-to-medium volume production.
Skin Safe
Ideal to produce custom medical appliances or wearable accessories.
Low Waste
A low 20% refresh rate allows you to print with 80% recycled powder for minimal waste.
Applications
Produce works-like prototypes or robust end-use parts in-house with this tough elastomer validated for skin contact.
Wearables and soft-touch elements
Gaskets, seals, masks, belts, tubing
Soles, splints, orthotics, prosthetics
Padding, dampers, cushions
* Material properties may vary based on part design and manufacturing practices. It is the manufacturer's responsibility to validate the suitability of the printed parts for the intended use.
Explore TPU 90A Powder's Properties
Explore the mechanical properties of TPU 90A Powder to find out how you can implement it to produce soft, skin-safe parts in-house.
Tear Strength
Tear resistance (or tear strength) measures the ability of sheet or film materials to resist tearing.
Elongation at break
"Elongation at Break" is a measurement that shows how much a material can be stretched before it breaks.
Durometer
The Shore durometer is used to measure the hardness of a material, typically of polymers, elastomers, and rubbers. Higher numbers on the scale indicate harder materials, lower numbers indicate softer materials.