Bring 3D Printing to Production
Factory Solutions turns your additive manufacturing goals into concrete realities. Leverage the Formlabs ecosystem and our library of production-grade 3D printers, materials, and tools to create digital factories built to adapt and respond to your priorities.
Make millions of individually customized parts. Respond to a supply chain shortage. Launch limited edition products. Whether you are planning, scaling, or pivoting production, collaborate with our Factory Solutions Team to make 3D printing a growth engine for your business.
Production Solutions Built for You
Our offerings are custom-designed to meet your manufacturing needs.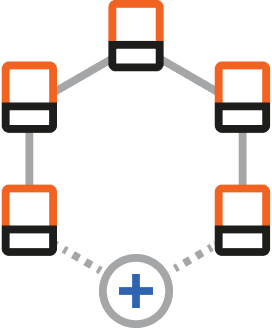 Build Your Fleet
Formlabs makes it simple to deploy and manage a fleet of 3D printers. The Factory Solutions team will work closely with you to define the hardware, software, infrastructure, and consumables best-fit for your manufacturing needs.
Production Planning
Whether your monthly production goals are 1,000 parts or 100,000, we work with you to scope the setup you'll need to maximize production throughput.
Process Validation
Our team of technical experts can help validate your production workflow to ensure you deliver the highest quality parts possible.
Consumables Management
Easily manage your materials at scale.  Keep a lean inventory while maximizing uptime with bulk resin dispensing systems and comprehensive maintenance schedules.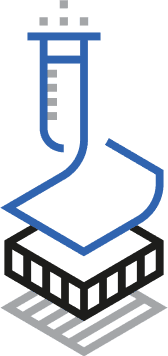 Production-Grade Material Development
Work with the Factory Solutions Team to create a customized, production-ready material specific to your application. Whether you need to develop a completely new chemistry with specific properties or are looking for a unique set of characteristics, Formlabs will work hand-in-hand with your team to deliver a new material tailored to your needs and optimized for production.
Materials Expertise
World-class materials scientists at Formlabs will bring your idea from brainstorming to implementation with their expertise in resin and powder-based printing technologies.
Tailored Workflow
With a custom material comes settings and workflows to guarantee successful prints, and a process scoped for production-scale implementation.
Robust Supply Chain
Formlabs will handle manufacturing your new material at our very own resin production center located in the United States, ensuring access to a robust supply chain for long-term investment.
Fleet Automation Tools
Optimize production throughput with tools that manage and monitor your printer fleet for you. Leverage automated workflows to streamline print processing, assign print jobs, and simplify maintenance tasks. Connect your Formlabs ecosystem into your MES or ERP tools via an API to send files, monitor consumables, and track prints from start to finish across your entire fleet.
Customers Innovating With Formlabs Factory Solutions
Precision ADM
Precision ADM partnered with Formlabs to quickly pivot production to address the immediate needs of the COVID-19 pandemic. Read more to meet the Precision ADM team, and how they ramped production from zero to over one million medical test swabs per month.
Learn About Factory Solutions
Additive Manufacturing for Production
Learn how to identify and evaluate real opportunities for additive manufacturing as a production technology.
Download the White Paper
How to Build Additive Factories
Hear from our Factory Solutions team about how additive factories can support high-value manufacturing projects.
Watch the Webinar
Ready to collaborate, develop, and manufacture with Formlabs?