How a 3D Printer Farm Can Help Your Business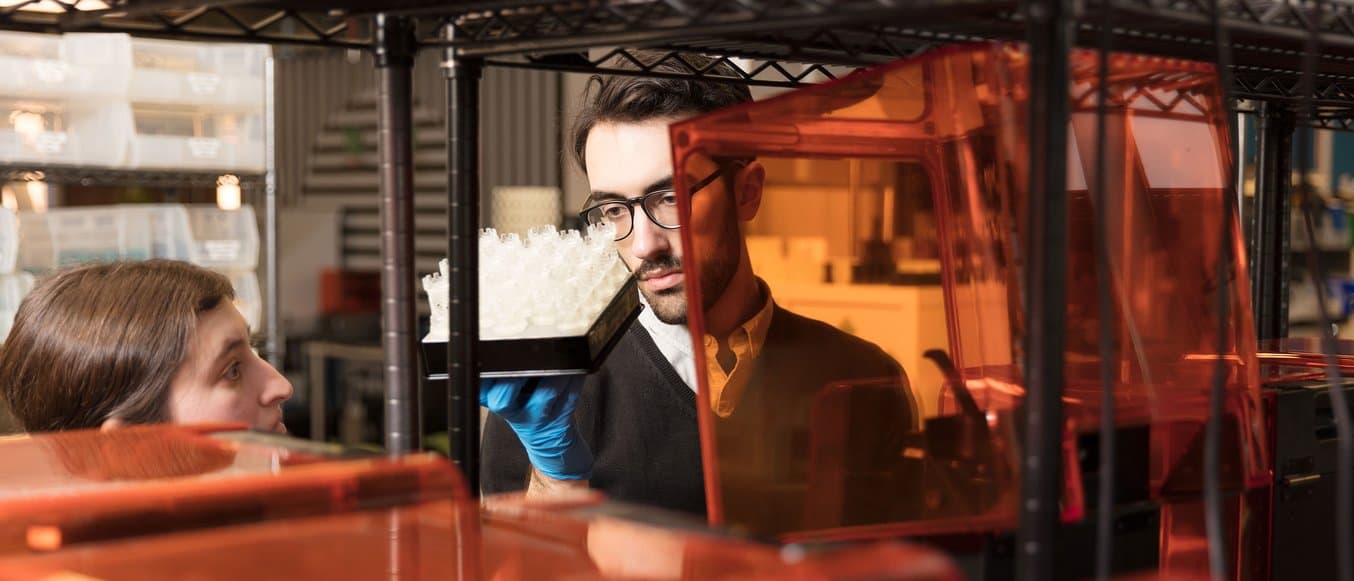 A well-managed print farm can be a strong supplement your existing business, or even exist as a business of its own. Building a cell of multiple 3D printers can increase production capacity, allow you to simultaneously produce in multiple materials, and enable you to offer 3D printing as a paid service to clients.
A print farm or print cell is a facility of multiple 3D printers used for manufacturing. These spaces are arguably the purest form of direct digital manufacturing (DDM), as 3D printers are the best examples among production tools of going directly from a CAD design to a finished part.
In this post, we'll run through some reasons why you might consider investing in two or more 3D printers for your organization.
Curious about other types of spaces that can be used for DDM? Watch our recorded webinar, Versatile Production: Print Farms, Microfactories, and Makerspaces, for a comprehensive look at three types of spaces that support DDM:
Print farms: cells of multiple 3D printers, focused mostly on 3D printing fabrication.
Microfactories: localized spaces with a small footprint that focus on providing a variety of fabrication services for a small number of customers.
Makerspaces: collaborative community spaces, often based on a class or membership model, offering various fabrication tools and training for anyone to use them.
Formlabs Webinar: Versatile Production
Why Build a Print Farm?
The print production facility at Formlabs HQ.
Support a Larger Team Within Your Organization
When you have a large design or engineering team, it can be a challenge to coordinate printer usage and maintenance, especially when some teammates might be better at caring for printers than others. Adding a print farm unifies responsibility for printer maintenance into a single department and means engineers and designers can work on separate prints in tandem.
Boost Production Capacity
Whether you're producing prints for your own work or bridge production for clients, a collection of multiple 3D printers makes it easy to offer plastic production as a service at scale.
For example, Chris Vestal, principal of MotoMinded, started his dirt bike accessory company in three days with a bank of 3D printers, going from prototype to production right on his workbench without the hassle of moldmaking. He's been able to produce parts on demand and maintain a reasonable backstock.
The Formlabs print farm, with about 50 Form 2 3D printers, produces an average of 650 parts per week in multiple materials and is staffed by around seven people. You don't need a dedicated operator for every printer, just enough people who are good with their hands, technically savvy, and understand basics of CAD so they can diagnose issues with 3D models.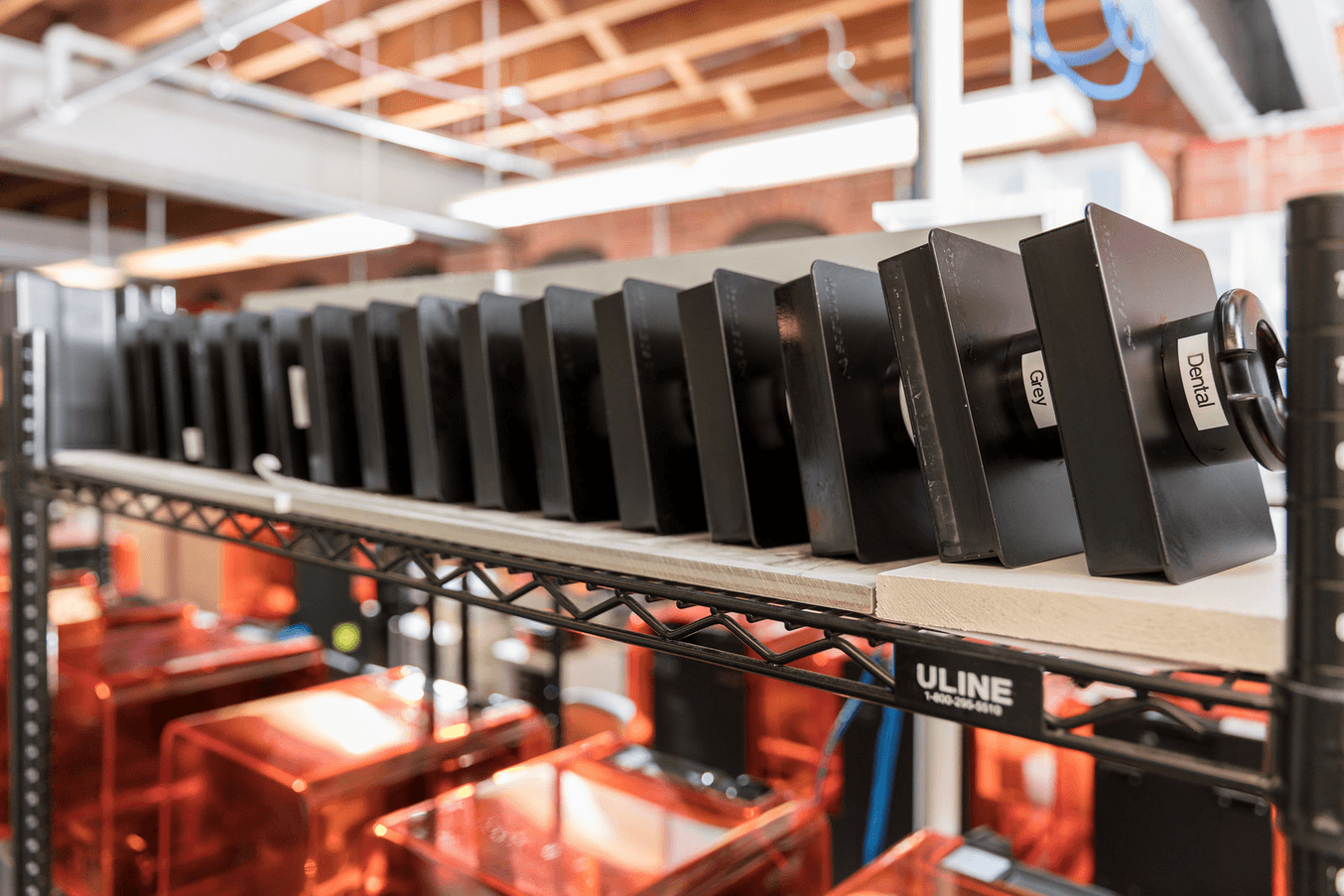 The Formlabs print production team produces hundreds of sample parts each week in multiple materials.
Print in Multiple Materials Simultaneously
Most 3D printers can only print in one material at a time, which can drag out production times for multi-material assemblies if you own a single printer and need to stagger jobs for different parts. Multiple printers enable printing of multiple materials simultaneously so you can get to the assembly stage more quickly.
Offer 3D Printing as a Service
Websites like 3D Hubs have made it simple to launch and manage your own 3D printing service bureau, cashing in on unused print capacity by taking on third party orders. On these websites, users who aren't printing enough to justify owning a 3D printer can submit their .STL or .OBJ files and select a provider to print their parts and ship them—and many of those providers are running their own print farms.
If you're interested in getting into this line of business, it's probably best to start small and scale accordingly, which has become possible with the advent of affordable desktop 3D printing technology.
Redundancy and Reliability
Even with the most reliable, robust 3D printers, user error or general maintenance needs may take down a single machine at any time. If you only own a single 3D printer, that means your organization's entire 3D printing capability is removed, and you may need to turn to a service bureau and face delays in production. Adding multiple 3D printers means that there's always a backup plan, even if one printer experiences issues.
Build and Manage Your Own Print Cell
Interesting in building your own cell of six or more printers for prototyping or low volume production? Download our white paper to learn how to build and manage a multi-printer facility.