Using SLS 3D Printing To Make Custom, High-Performance Gaming Controllers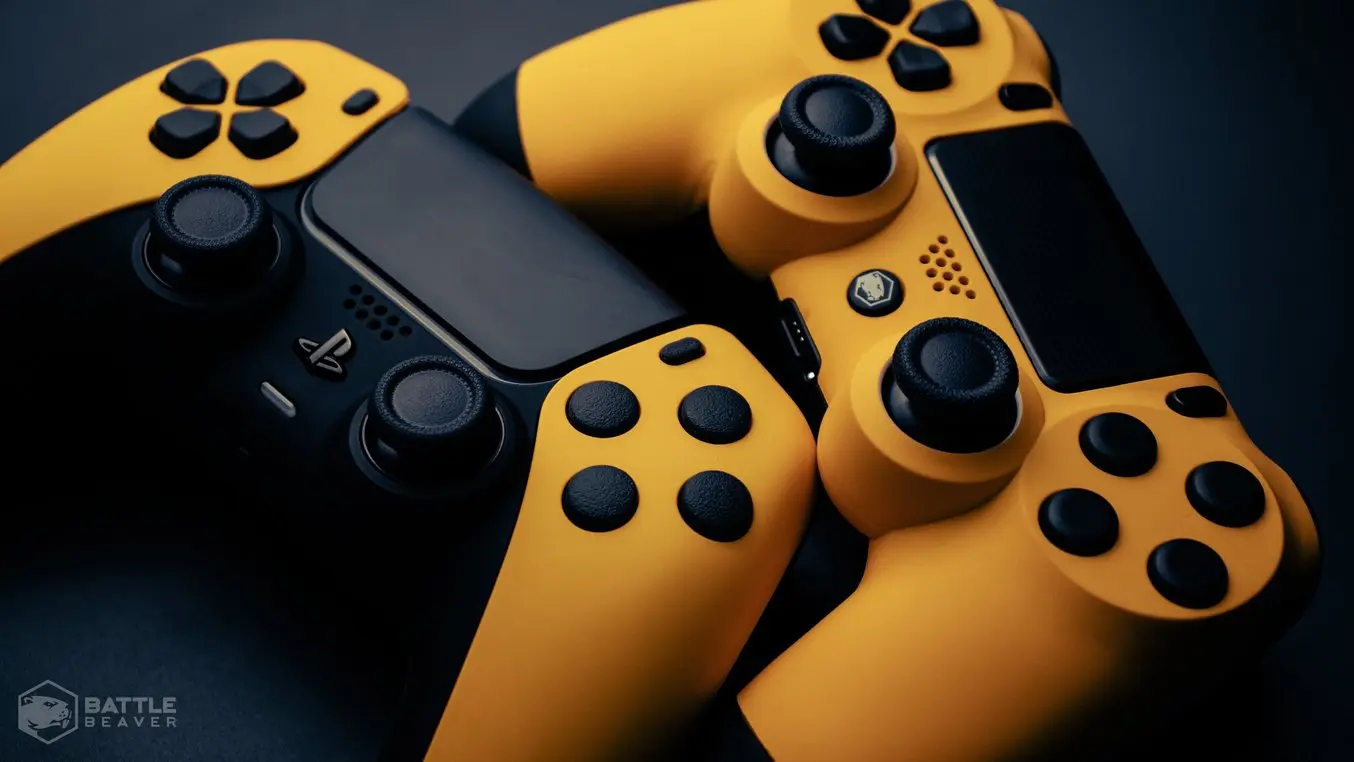 Battle Beaver Customs is focused on delivering a premier gaming experience through custom gaming controllers. Their modifications make the controllers more responsive and more competitive, allowing players to increase their gaming potential and reach peak performance across a range of games. 
Battle Beaver Customs equips its engineers with in-house 3D printers including FDM machines, the Form 2 SLA printer, and the Fuse 1 SLS printer. Recently, the team has been using their Fuse 1 to replace outsourcing of internal controller parts, bringing manufacturing of end-use parts in-house. This has reduced lead times by weeks and insulated Battle Beaver Customs from supply chain complications.
In this post, we hear from The Head of Research and Design at Battle Beaver Customs, Michael Crunelle and hear about how he continues to deliver market leading gaming controllers. 
Webinar
How to Unlock Low Volume Production and Custom Manufacturing with 3D Printed End-Use Parts
Watch this webinar to learn how to achieve custom manufacturing and low volume production of end-use parts quickly and cost-effectively with 3D printing.
Watch the Webinar Now
Beat Competitors To Market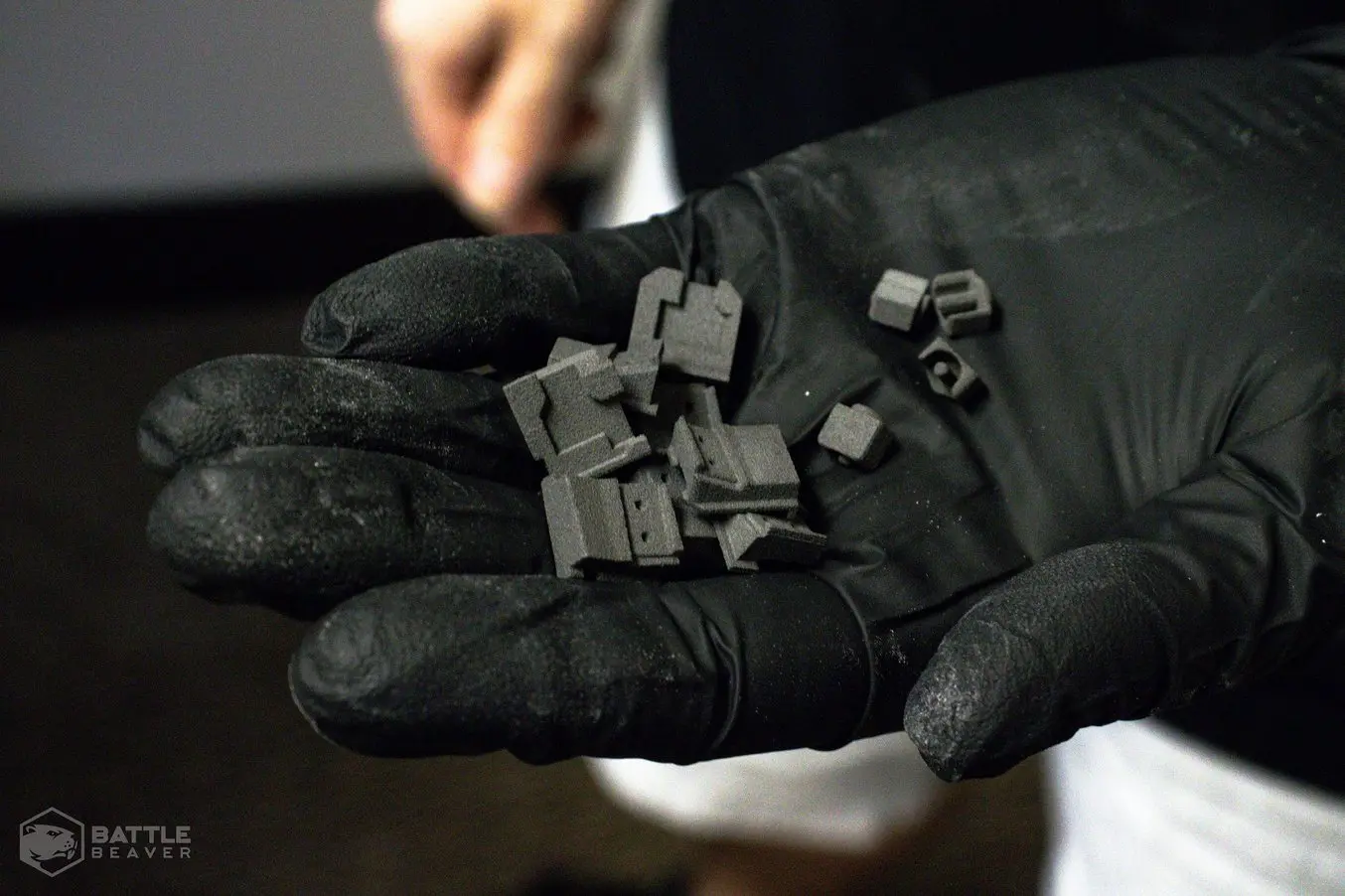 Over the course of a single console generation cycle, gaming controllers go through multiple internal redesigns. This can cause headaches for custom controller manufacturers like Battle Beaver Customs, as their old mounts and button designs may no longer fit into the new controllers.
Rapid prototyping with the Fuse 1 allows Battle Beaver Customs to quickly change their mount and button designs. When building custom consumer products, quick turnaround times can pay dividends for businesses looking to stay ahead of their competitors. According to Crunelle, "Fuse 1 has been great for being able to make changes quickly, from concept to end-use part. Our competitors can't keep up with us."
For a recent internal redesign to the Playstation 5 controller, Crunelle worked overtime to create new mounts, saying that, "they [Sony] have redesigned the inside of the Playstation controller about four times during the lifecycle of the Playstation 4, and the Playstation 5 controller is already on its second version. This means we have to change how we design our internal platform. For the PlayStation 5 controller, within 48 hours we had designed and printed new platforms to make their modifications work. Normally that takes weeks or months, but now it is something I don't have a problem with."
White Paper
SLS 3D Printing vs. Injection Molding: When to Replace Molded Parts With 3D Printing?
This white paper showcases the cost-dynamics for real-life use cases, and presents guidelines for using SLS 3D printing, injection molding, or both.
Download the White Paper
Replacing (Outsourced) Injection Molding With Affordable In-House SLS Printing
Crunelle originally bought a Form 1+ on eBay, before later upgrading to a fleet of three Form 2 printers. 
According to Crunelle, the company is still using its Form 2 printers for creating their SmartPad d-pad replacement and some external parts that require smooth surfaces. But nylon has taken a leading role for internal controller modifications due to its other properties, with Crunelle saying that, "compared to resin, with nylon powder, we have had an easier time using epoxies and glues. Having a higher thermal capacity has also been big. A soldering iron tip can get close to the part and it does not melt."
Because of the Fuse 1, Battle Beaver Customs has shifted production of all internal mounts and parts in-house. Previously, parts were being injection molded and shipped from China to the United States. With each Fuse 1 build chamber holding 500-800 parts, the team is doing on-demand batch production, with a single Fuse 1 fully replacing their outsourcing orders.
With in-house 3D printing, the team has reduced lead times by weeks and insulated themselves from supply chain complications and long lead times. Shortening time to market for new internal parts from six months to a matter of days has an added benefit of reducing the risk involved with creating new products, potentially increasing innovation and product variants in the future.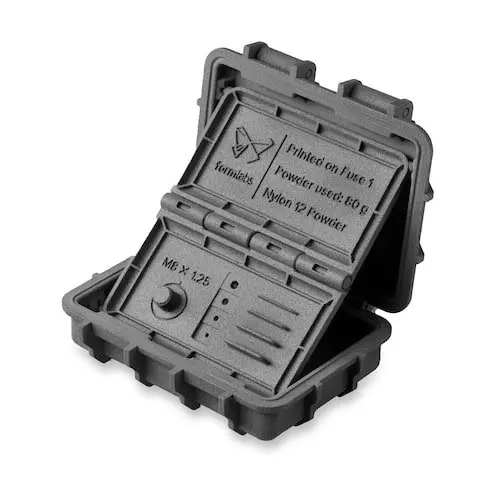 Sample part
Request a Free Sample Part
See and feel Formlabs SLS quality firsthand. We'll ship a free sample part to your office.
Request a Free Sample Part
Producing Legacy Parts On Demand
Furthermore, as the number of controllers the company supports has grown, in-house 3D printing enables small batch production of old parts. If a customer wants an old version of a controller modified, Crunelle can load the appropriate STL file, print the required parts, and deliver the controller. Supporting a wide range of products is now feasible due to the reduced costs associated with maintaining legacy parts. According to Crunelle, "having the freedom with the Fuse 1 to print different structures, we can make changes as we need, and not have to worry about paying for tooling." Previously, Battle Beaver Customs could only support a limited number of legacy controller models due to cost and manufacturing times. 
Finally, an unexpected benefit of in-house SLS 3D printing is how its versatility enables unexpected projects. Given Battle Beaver Customs' batch size of 500+ parts, media blasting can be time consuming. Crunelle used the Fuse 1 to build a custom stand and bought a motor that goes inside the blasting unit. Parts are then allowed to rotate by themselves for 20 minutes, saving significant time and hassle during post-processing. 
Crunelle was one of the first to get his hands on a Fuse 1. Almost 12 months later, and the printer has been fully integrated into his workflow, saying that, "after printing for nearly a year now, it's another tool in our tool box."
To learn more about Battle Beaver Customs, follow them on Twitter.