How Hayco Develops Ultrasonic Toothbrushes for the World's Most Renowned Brands
In 1892, Australian entrepreneur William E. Hay founded the South Australian Brush Company, which soon became a household name for brooms and brushes in South Australia. Then in 1983, as William's grandson Donald Hay observed Asia's rise as a global manufacturer, he decided to establish a new company in Hong Kong called Hayco. 
Focusing on the family's established specialty of brush-making, Hayco opened an injection-molding factory in Shenzhen, China. It has continued to grow rapidly with a 6,000-strong team and multiple factories across China and the Dominican Republic.
Since its founding, Hayco has worked with many renowned brands in the manufacturing of plastic household cleaning products. Building on the legacy in brush manufacturing, Hayco has been designing and producing premium power toothbrushes for leading oral-care brands including Philips and Church & Dwight for over 18 years and is now shipping over 20 million powered toothbrushes per year to global markets. 
Read on to learn how Hayco's engineering team uses additive manufacturing to develop new products and creates accurate, biocompatible prototypes for testing before moving into production.
Early Adopters of Additive Manufacturing
With a strong history of manufacturing and design innovation, Hayco was an early adopter of 3D printing, and has been using industrial-grade fused deposition modeling (FDM) and selective laser sintering (SLS) 3D printers since the early 90s. When Hoss Vong, now their senior manager for front end innovation, joined Hayco in 2000, he started using 3D printing for prototyping many plastic products, including ultrasonic toothbrushes.
"Back then, rapid prototyping through 3D printing was a lot different from today. The machines we had were industrial-grade. They were big, required a lot of training, and were very very expensive to purchase and to maintain," said Mr. Vong.
Finding the Right Materials for Different Components
When designing a new toothbrush each component has a different requirement affecting the choice of prototyping methods and materials. For example, the casing needs to be smooth and robust, the chassis needs to be tough and also highly accurate to fit all the electronics, and most importantly, the brush head needs to be made with a biocompatible material to enable consumer testing.
The material selection is particularly important in the assessment of the dynamic and vibration characteristics of the product - stiffness and density need to be as close to the final manufactured product as possible. 
"We have had great success using the range of Formlabs' materials to closely replicate end-product performance," said Mr. Vong.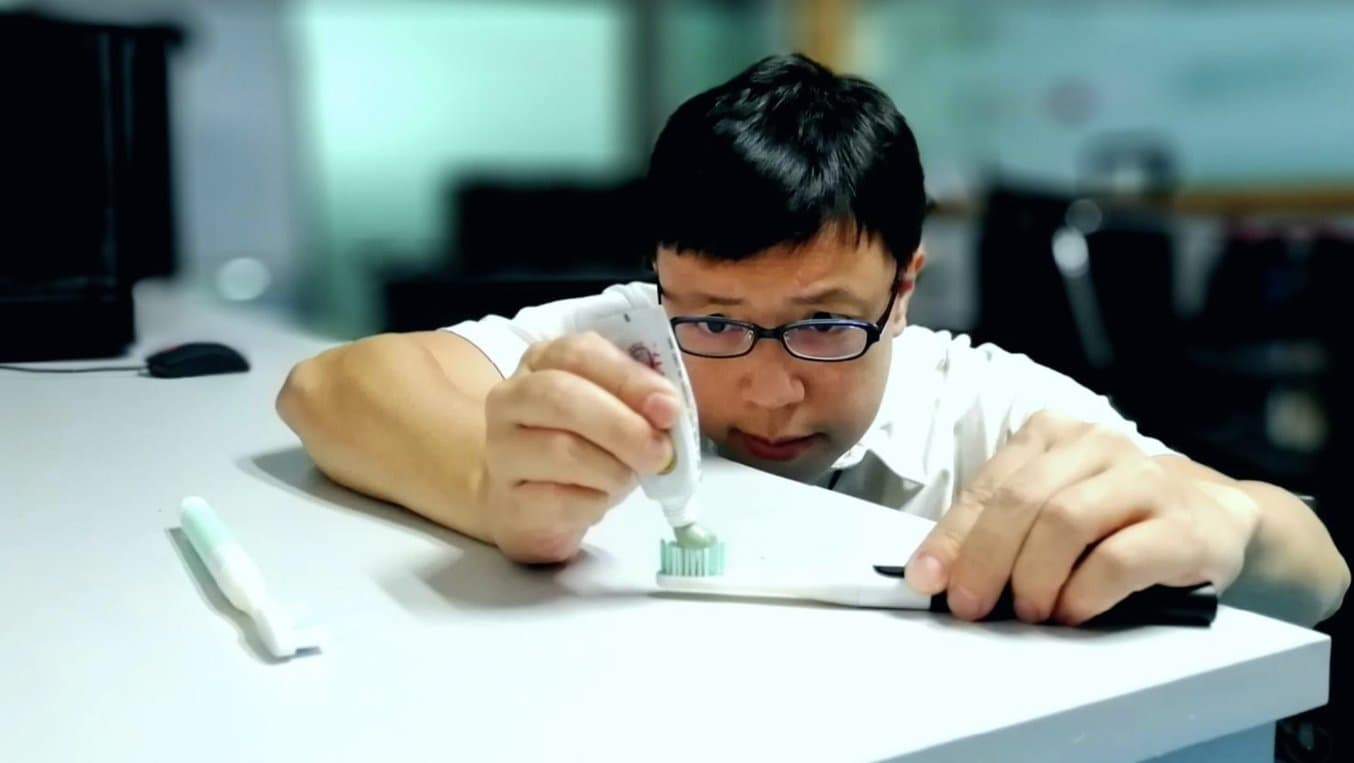 From experience, Vong knew the most suitable 3D printing technology for this application was stereolithography, but it wasn't easy to find a printer that offered the selection of materials he needed. "You can of course always find third party resins in the market which are quite cheap, but we never use them for safety and quality reasons," said Mr. Vong.
After doing his research, Vong decided to purchase a 3D printer from Formlabs, which offers a wide selection of materials for prototyping and for applications that require biocompatibility.
"We use a lot of Formlabs Standard Resins, and when we need to run consumer testing, we use Formlabs' Dental SG Resin which is biocompatible and prints out fine details," said Mr. Vong.
---
Request a Free Sample Part
See and feel the quality of SLA 3D printing firsthand. We'll ship a free 3D printed sample part to your office.
---
Empowering All Engineers to Use 3D Printing
"The Form 2 lived up to the positive reviews I read before we purchased our first printers from Formlabs. They have proved to be very reliable machines and Formlabs offered the selection of materials for me to test with. Also, unlike many of the other industrial-grade printers we had, it was very intuitive to use. Our 3D printers were no longer limited to a few trained engineers, but everyone could use them for their projects, which we highly encourage. So when the Form 3 came out, we pre-ordered two of them right away to meet our growing prototyping demand. We now have a total of six Formlabs SLA printers," said Mr. Vong.
According to Vong, the cost savings with Formlabs 3D printers are around 35% compared to other printing technologies, especially with the Low Force Stereolithography (LFS) technology on the Form 3. 
"We see the Form 3 printing less support for each print, while other printing technologies use a lot more supporting material, in some cases up to 60% more, which adds up quickly to our costs when we have many iterations for many products," said Mr. Vong.
Testing Prototypes Without Rapid Injection Mold Tooling
"Taking the example of developing the buttons on the electric toothbrush, a few years ago, without a rapid injection tool to shoot real plastic molded parts, we could never be 100% certain how the plastic spring works," said Mr. Vong.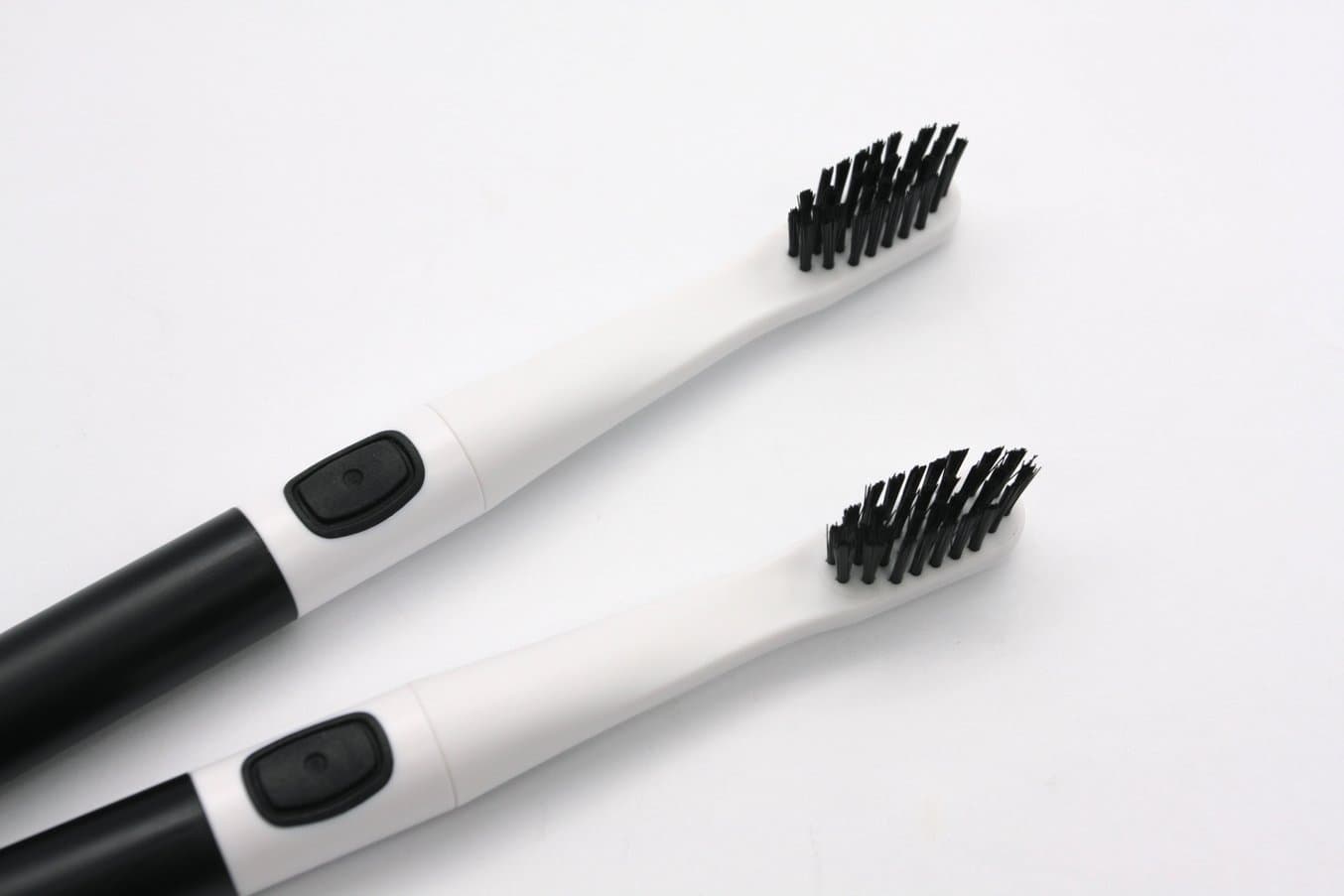 "We now use the Form 3 printer and the Tough 2000 Resin for some of our prototypes. The prints are very similar to injection molded POM. With this, not only are we able to build a prototype for demonstration purposes but also test different designs to compare their functionality, and optimize dimensions within hours if need be," said Mr. Vong.
Next Steps for Hayco
Oral care is a growth segment for Hayco, one where it's well placed to take advantage of due to its core competencies in tufting, molding, and electronic and mechanical assemblies, as well as its highly sophisticated testing capabilities. Formlabs' 3D printing technology enables Hayco to start developing devices for the rapidly growing Asia-Pacific market, building on its legacy in brush manufacturing. 
"We will continue to invest in 3D printing technologies, as we have for the last 20 years. Current areas of research are laser-sintered metal mould inserts for our mould-making division. We are already producing parts that would otherwise be virtually impossible to make," said Mr. Vong.
"We have found Formlabs to be a great partner and we look forward to their next developments to increase the range of material properties available," said Mr. Vong.
Curious to try out our engineering materials? See and feel Formlabs quality firsthand and explore our materials to discover one that fits your needs.