How Nextech Adapts to Custom Drone Payloads With 3D Printing
Natural disasters, military invasions, sunken ships, and crashed planes… images of these events capture the world's attention. Chances are, those images are captured themselves by a relatively new technology — drones, or unmanned aerial vehicles (UAVs). As drone technology has advanced, manufacturers are constantly pushing the limits on how far, how fast, and how heavy these machines can get. 
Nextech, a drone manufacturer based in South Africa, uses Formlabs selective laser sintering (SLS) 3D printers to fabricate high-performance customized UAVs for their customers in a wide range of industries. The rugged, end-use qualities of SLS parts enable Nextech to design, prototype, and manufacture with one streamlined workflow. 
Mechanical Design Engineer Liam Kroone spoke with us about the strengths of their hybrid workflow and how SLS 3D printing in-house has helped them carve out a place in a highly competitive industry. "The 3D printing workflow allows us to solve unique client requirements, develop new products, and improve on designs at a much faster rate," says Kroone.
In this post, you'll learn how Nextech uses SLS 3D printing to:
Replace millions of dollars in CNC machining with a single Fuse 1+ 30W.

Create carbon fiber drone wing-tips with 3D printed molds.

Combine machining, carbon fiber, and SLS 3D printing for optimal weight and strength.
The Drone Challenge
Unmanned aerial vehicles have been in use for decades, primarily in surveillance and tactical missions for military organizations. For industries like agriculture, wildlife management, or climate science, the widespread use of drones has been limited by high costs. Each customer has specific requirements — these might include the expected air temperature and weather conditions, the type of camera or other payload, or the distance between the fuel source and the end target range. Mass-produced parts are used for components of most drone models, but the varying details inevitably lead to some degree of customization.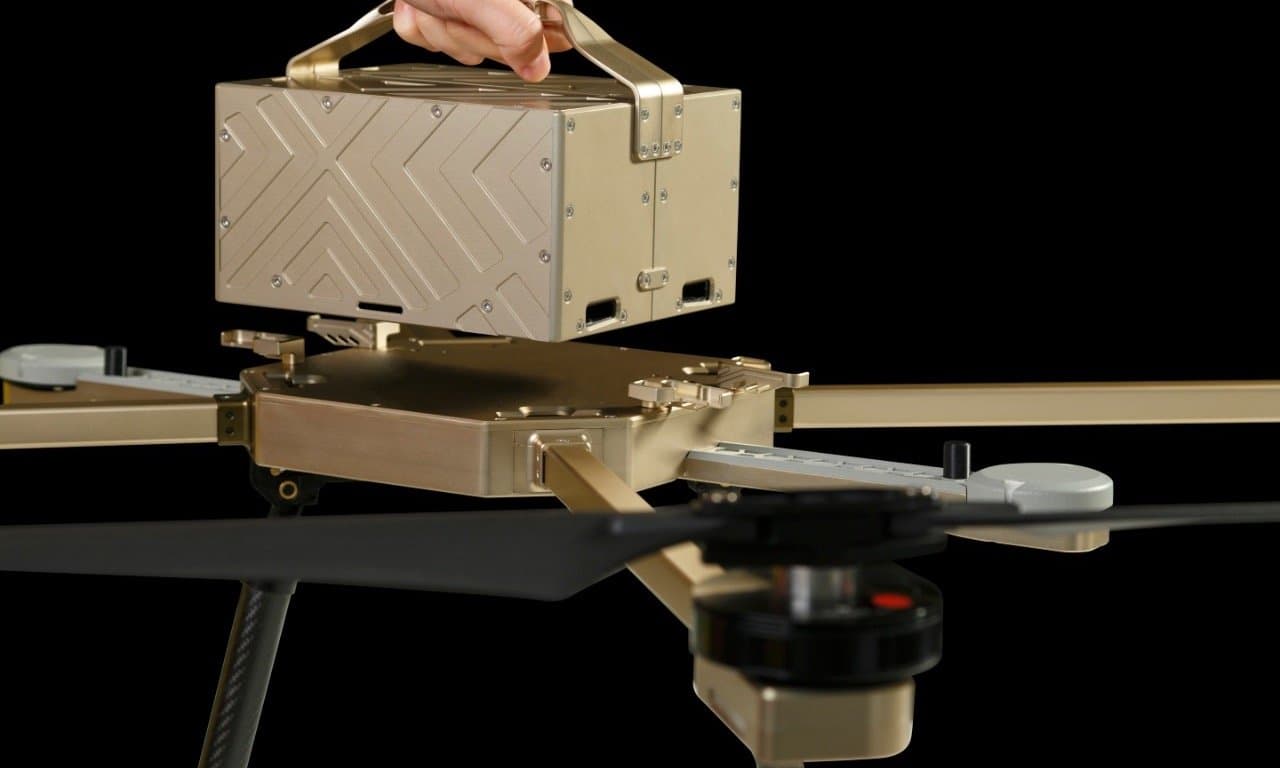 Traditional manufacturing techniques make that customization difficult — making molds, machining, or water jet and laser cutting methods are expensive, especially for the complex geometries required. 3D printing has opened up the door for drone manufacturers to affordably fabricate complex geometries and customized products, but finding the right technology and material has limited its adoption. The Fuse 1+ 30W SLS workflow allows Nextech to prototype quickly, increase their iterative capability with customer feedback, and batch-produce custom components affordably. 
Bringing SLS In-House
Before adding the Fuse 1+ 30W SLS printer to their manufacturing capabilities, Nextech was outsourcing 3D prints or machining components during the prototyping phase. "We had batches of small 3D printed components printed on big industrial EOS machines at the local university, but it took weeks to get them back," says Kroone.
Bringing the printer in-house sped up their development timeline, allowing the team to work with customers more closely. "You're performing unique projects for clients, so you need to rapidly prototype, but for intricate, complex parts, with a high-quality finish," says Kroone, adding, "we'll add brackets and test out the strength, feel, and weight, or add a gasket for more insulation and test out the fit and usability to make sure that the final solution that we send to clients is high quality."
That iterative cadence was impossible to maintain when outsourcing parts. Waiting days or weeks to work on an iteration pushed them closer to the deadline and limited the amount of functional testing possible. "When you get your own in-house printer you can really push up the volume and optimize your use of the material. We can produce our plastic parts without needing to produce injection molds, which are very expensive, and take a long time," says Kroone.
Complex Parts by Complementary Technologies
The clients' unique payloads, such as different types of cameras or sensors for agricultural, environmental, or wildlife surveying require customized brackets to affix them to the drone's frame. Those brackets change for every project, sometimes putting the payload farther from the fuel source, which can heat up over long distances, or holding it at a different angle. To design and manufacture these brackets, which need to be strong and durable, Nextech uses a combination of SLS 3D printing, composites, and machining. Their strength is the optimization of the technologies as complements, not substitutes.
"The mixture of traditional machining and SLS 3D printing has created what I feel is the next generation of how we're going to manufacture everything."

Liam Kroone, Mechanical Design Engineer at Nextech
Measuring Melt
One of Nextech's models is a fixed-wing drone, with a 3.2 meter wingspan and a range of 100 kilometers. For a project with the French government, the drone flew to scan and survey deteriorating icecaps from the Arctic. The drone was carrying multispectral imaging and custom thermal imaging devices to measure how the ocean affects the speed at which the ice caps were melting. The Nextech team had to design customized brackets and body components for the drone to carry the sensitive payload, as well as wingtips that performed in the extreme conditions.
"If the mass of the drone or the environment changes, the profile of that wingtip needs to change. So while we're prototyping and these variables are changing, it becomes very expensive to machine before we know exactly how it's going to work," says Kroone. 
The eventual wingtips will be made from a carbon fiber composite, but creating molds for those composites is time-consuming, and machining is too expensive. Using Nylon 12 Powder on the Fuse 1+ 30W allows the team to play around with complex shapes at a similar weight as the eventual carbon fiber parts. 
"If you are going to try and make it out of aluminum or even carbon fiber, it would be quite complicated to get the molds right in the early phases of a project. So to be able to do this complex shape, with the Fuse 1+ 30W, we're able to try a few different versions, or as the project changes, we're able to print a new design with little effort," says Kroone.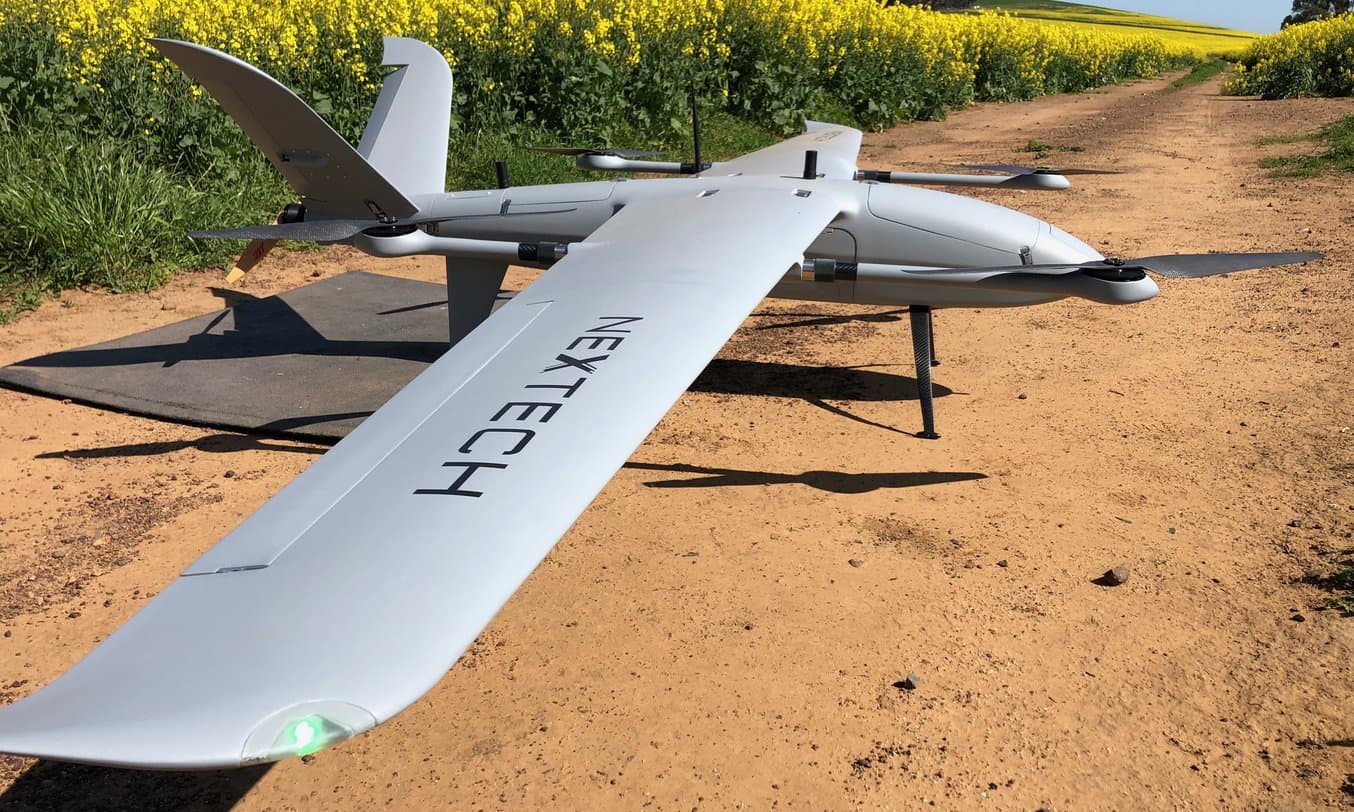 100 at Once: Batch Production End-Use Parts
For the Atlas T, a multirotor style of drone, the team has worked on several designs for holding the transmission technology at certain angles and distances. The way the device is held affects its performance, and getting the GPS and antenna to the correct positions means a longer range and a higher quality of transmission. The long-range antenna tracking technology can't be obstructed by conductive, bulky materials, so being able to customize both the payload fixtures and the antenna requires complex geometries and many iterative testing rounds with a non-conductive material.
Kroone used the Fuse 1+ 30W to develop smart battery locators that had a snap-in function. There were both exterior and interior components, printed in Nylon 12 Powder for the end-use drone. The size of the internal components and the high volume made it difficult to efficiently program on their CNC machine. "They were small parts, and setting them up on a CNC machine would take a lot of time, but we can print 100 of them at once on the Fuse 1+ 30W, says Kroone.
Matching Output to Million-Dollar Equipment
Combining the SLS and CNC technology gives Nextech more flexibility in the design and manufacturing process. They're able to do batch production and complicated geometries with the Fuse 1+ 30W, while machining high-strength aluminum parts for other components. When they were evaluating SLS machines, it was important to find one that could match the quality of their CNC machines. In the Fuse 1+ 30W, they found it. "It really is a wonderful piece of technology. We spent millions of dollars on CNC machines, and the output capacity [of the Fuse 1+ 30W] is the same as that, but it's a $60,000 piece of equipment," says Kroone.
With every successful deployment of a Nextech drone, exposure grows and customer demand increases. Nextech needs to be able to rely on the Fuse 1+ 30W to run consistently and smoothly. "Repeatability and reliability are very important in ensuring that we manufacture high-quality drones in a quick time frame. A lot of SLS printers are known to give many printing errors and failed prints, while the Fuse 1+ 30W is a high-quality machine with great support," says Kroone. The reliability of the machine itself, coupled with Formlabs' commitment to top-tier support globally, helps keep production up and running. 
The drone industry is incredibly competitive, with companies jostling for large contracts coming from the government, research, and agricultural sectors. To stay at the top, drone manufacturers have to constantly update their technology, as well as offer customizable options for each project. 3D technology, and the in-house production capabilities of SLS and CNC machining, in particular, are what sets Nextech apart. 
"I'd say any company that doesn't have one of these, doing batch manufacturing, really doesn't know what they're doing in the future — they're giving themselves a handicap by not always having production workflows in-house when necessary."

Liam Kroone, Mechanical Design Engineer at Nextech
Combining traditional fabrication technologies with advanced additive workflows in-house has let Nextech fly to the top of the drone industry. The reliability of Formlabs' Fuse Series SLS printers means that they can stay agile, respond to supplier changes and customer demands, and keep improving their product.
Special thanks to our South African reseller partner BuildVolume for advising and supporting Nextech with Formlabs 3D printing solutions.