3 Reasons to Use 3D Printing For Mass Production
Stereolithography (SLA) 3D printing has become vastly popular for its ability to produce high-accuracy, isotropic, and watertight prototypes and parts in a range of advanced materials with fine features and smooth surface finish. However, SLA 3D printers are capable of more than prototyping; with the proper management and execution, affordable in-house desktop printers can easily scale to be mass production powerhouses.
In this post, learn the core advantages of additive manufacturing that underpin mission-critical innovation in both products and business models. Plus, what you need to know to explore how this 3D printing process can benefit your work.
Faster Time To Market by Rapid Tooling
"We use High Temp Resin V2 at 50 microns. The quality was super nice, the resolution was fantastic. If you picked up the strap off a table, you would have a hard time differentiating it from a part made with a metal mold."

Jake Fallon, Additive Manufacturing Process Engineer at Braskem
In highly competitive industries, time to market can be the deciding factor which determines a brand's success. Mass production using 3D printing can greatly reduce time to market by avoiding traditional tooling methods, cutting lead times on prototypes and end-use parts.
Mass production with 3D printing doesn't always mean directly printing end-use parts, but creating cheap, custom tooling. An example is custom 3D printed molds for injection molding. For low-volume production (approximately 10-100 parts), 3D-printed molds save time and money. They also enable a more agile manufacturing approach, allowing engineers and designers to easily modify molds and continue to iterate on the design of functional end use parts, challenging what it traditionally means to "ship" a product.
Jake Fallon and the additive manufacturing team at Braskem faced a major problem: with COVID-19 spreading, the company needed to create thousands of face straps for masks to protect their global workforce. What could they do in 48 hours? 
The team turned to their 3D printer and injection molding machine. Without access to 3D printing, Braskem would have had to outsource an expensive metal mold, costing the team money and valuable time. Instead, within a week of starting the project, the team was producing thousands of straps and preparing them for shipping to offices around the world. 
The Braskem team designed a custom 3D printed mold, using High Temp Resin, which created two straps per shot. They took their first 3D printed mold off the Form 3 3D printer, removed supports, and put it through a minimal sanding process. As the shots started firing, the straps began to pile up. A flexible low viscosity polypropylene was injected into the mold in order to reduce pressure in the cavity and extend the lifetime of the 3D printed part. The project was a major success. The Braskem team was impressed with how injection molding expanded the capabilities of their 3D printer beyond rapid prototyping and into the realm of mass production.
Injection molding is just one of many examples of expensive tooling being replaced with 3D printing; the creation of custom 3D printed jigs and fixtures is another. Jigs and fixtures are used to make manufacturing and assembly processes simpler, more reliable, and more efficient, reducing cycle times and at the same time improving worker safety. Typically, manufacturers machine tooling in metal, either in-house or through outsourced vendors. Depending on the forces experienced by the part, however, it may not always be necessary to produce these tools in metal. Formlabs Standard Resins and Formlabs Engineering Resins offer a powerful alternative and are formulated to withstand extensive testing and perform under stress. For many, mass production can be aided and facilitated by the creation of strong plastic jigs and fixtures, printed in-house on a SLA 3D printer.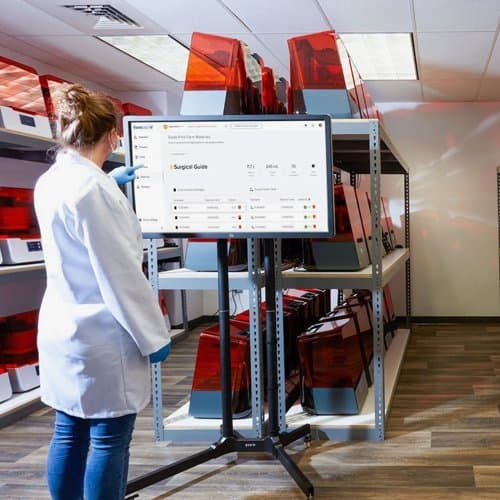 White Paper
Additive Manufacturing as a Production Technology
Learn about five core advantages of additive manufacturing that underpin mission-critical innovation in both products and business models.
Download the White Paper
Flexibility to Quickly Change What You Are Making
Large fixed investments in expensive tooling and manufacturing machines make it slow and expensive to switch production. 
The beautify of large scale production with 3D printing is how versatile even a single printer is. Take for example a dentist office; dentists have no way of forecasting what kind of cases they will see and thus what types of parts they will need to produce. One week's production might be mostly surgical guides while another week's might be mostly night guards or crowns. 3D printing allows dentists to offer multiple high quality, custom fit products to their patients, building trust, referrals, and driving revenue. 
These principles can be applied to manufacturers and large production companies as well. Instead of relying on large fixed investments, industries where there are benefits to quickly adopting to market forces are ripe for 3D printing mass production. 
More extreme examples find producers switching production entirely. Precision ADM, an additive manufacturing company based in Canada, transformed their business to 3D print the CANSWAB™, their Health Canada-approved nasopharyngeal test swab. Precision ADM concepted CANSWABs in March and within five months, CANSWABs became one of the largest 3D printed medical devices in Canada. Using more than 100 Form 3B printers, the company pivoted their business model and worked with Formlabs to create a custom 3D printing solution tailored to their new goal of producing 100,000 swabs per week.
The Ability To Customize Products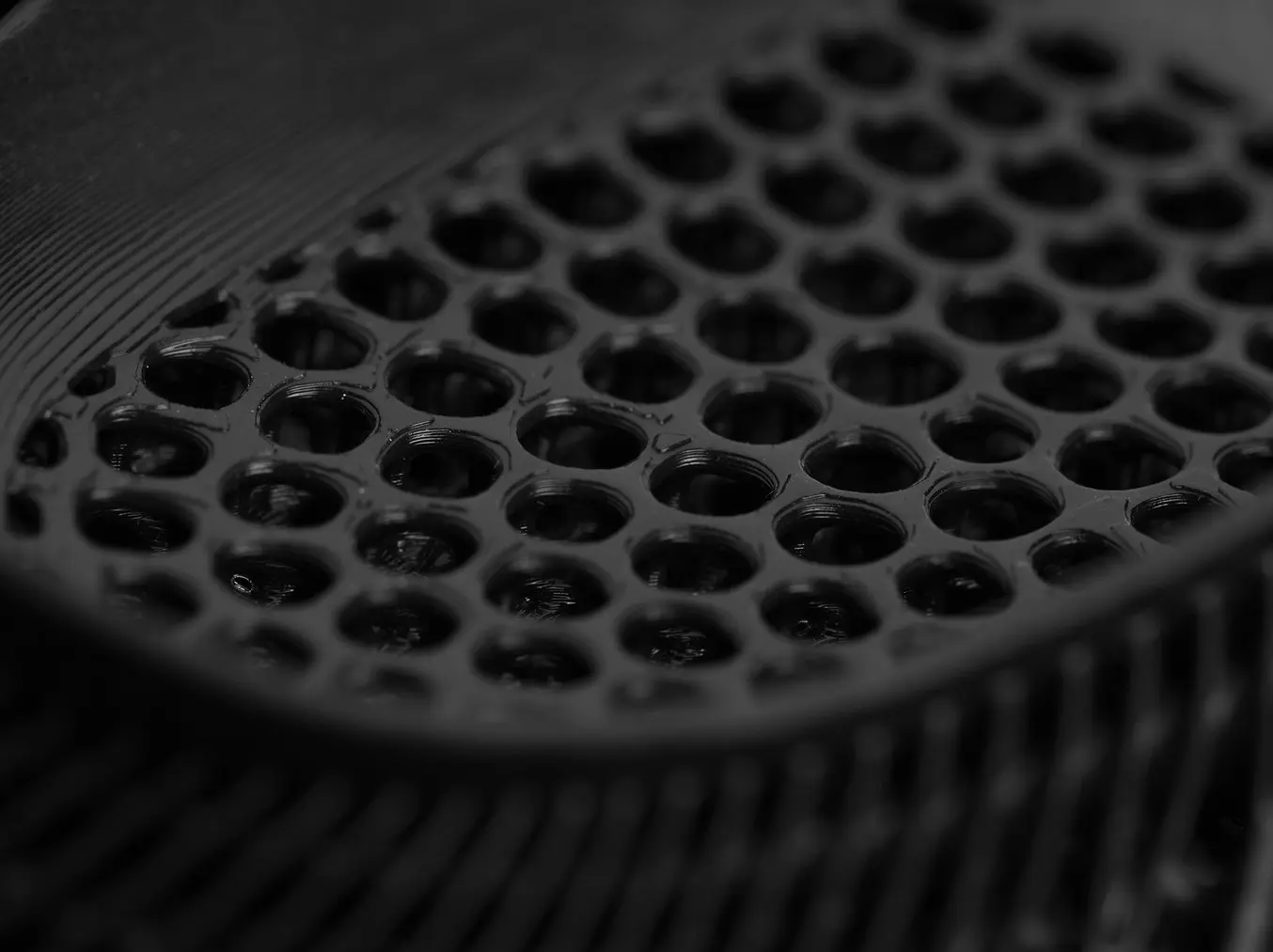 As direct-to-consumer brands grow in popularity, many brands struggle to keep up with offering consumers greater customization. Quick fluctuations in demand between different products can cause problems for companies that heavily invested in expensive tooling. 
As part of its response to increasing pressure from direct-to-consumer shave brands, razor manufacturer Gillette launched Razor Maker™ — a platform for designing and manufacturing customized and limited edition razor handles.
The Gillette Razor Maker project demonstrates how a company set itself apart from
the competition by offering a level of customization never seen before in its product category. In a market where competing offerings are becoming increasingly difficult to distinguish, Gillette created a new experience for its customers by allowing them to personalize their own razor handles online.
By implementing 3D printed custom parts into the product, Gillette found a way to respond to demand in real time. Production could be expanded or decreased as orders came in, and if demand spikes for a given design, production can instantly shift to match. 
One of the most powerful advantages of SLA 3D printing when creating mass produced customized products is the wide range of printing materials, all of which can be used interchangeably on the same Formlabs machine.
While our material library addresses a wide range of engineering and manufacturing applications, sometimes specific applications need something special. Formlabs has invested extensively in our material producing capabilities, including a team of scientists that work creating materials for specific applications with varying properties like tear strength, tensile strength, and elongation tailored for your application. This enables production of customized 3D printed parts created at scale.
New Balance has taken advantage of additive manufacturing's ability to customize products by using a custom built material to offer unique and groundbreaking products. Rebound Resin was created to withstand the daily wear and tear of being on a shoe; with five times the tear strength, three times the tensile strength, and two times the elongation of other production-grade elastomeric materials on the market. The creation of new resins enables New Balance to commit to mass production with 3D printing with no additional investment over their current production capabilities. With in-house 3D printing and a powerful new material on-hand, New Balance can directly print various parts of the shoe depending on the needs of the given model.
"By eliminating molds, we can save months of development time. TripleCell technology makes it possible to easily produce multiple designs at the same time, reinventing the traditional iterative testing approach. We had the ability to generate and edit thousands of options before landing on the high-performance, running-focused structures you see today."

Katherine Petrecca, New Balance General Manager of Footwear at the Innovation Design Studio
Formlabs Factory Solutions
It has never been easier to bring the core benefits of 3D printing mass production to your business: faster time to market by avoiding tooling, flexibility to quickly change what you are making, the ability to customize products.
This is why Formlabs  launched our latest enterprise focused product offering: Formlabs Factory Solutions. For the first time, in one transparent and comprehensive package, manufacturing firms can bring together everything Formlabs does best: a combination of 3D printing hardware, software, and materials designed to drive additive manufacturing adoption at your business.