Specialty Resins: Functional Materials with Specialized Properties
Our family of Specialty Resins features functional materials optimized for unique features that unlock new applications on our SLA 3D printers.
High Temp Resin
High Temp Resin
Detailed, Precise Prototypes With High Temperature Resistance
High Temp Resin offers a heat deflection temperature (HDT) of 238 °C @ 0.45 MPa, the highest among Formlabs resins. Use it to print detailed, precise prototypes with high temperature resistance.
Hot air, gas, and fluid flow
Heat resistant mounts, housings, and fixtures
Flame Retardant (FR) Resin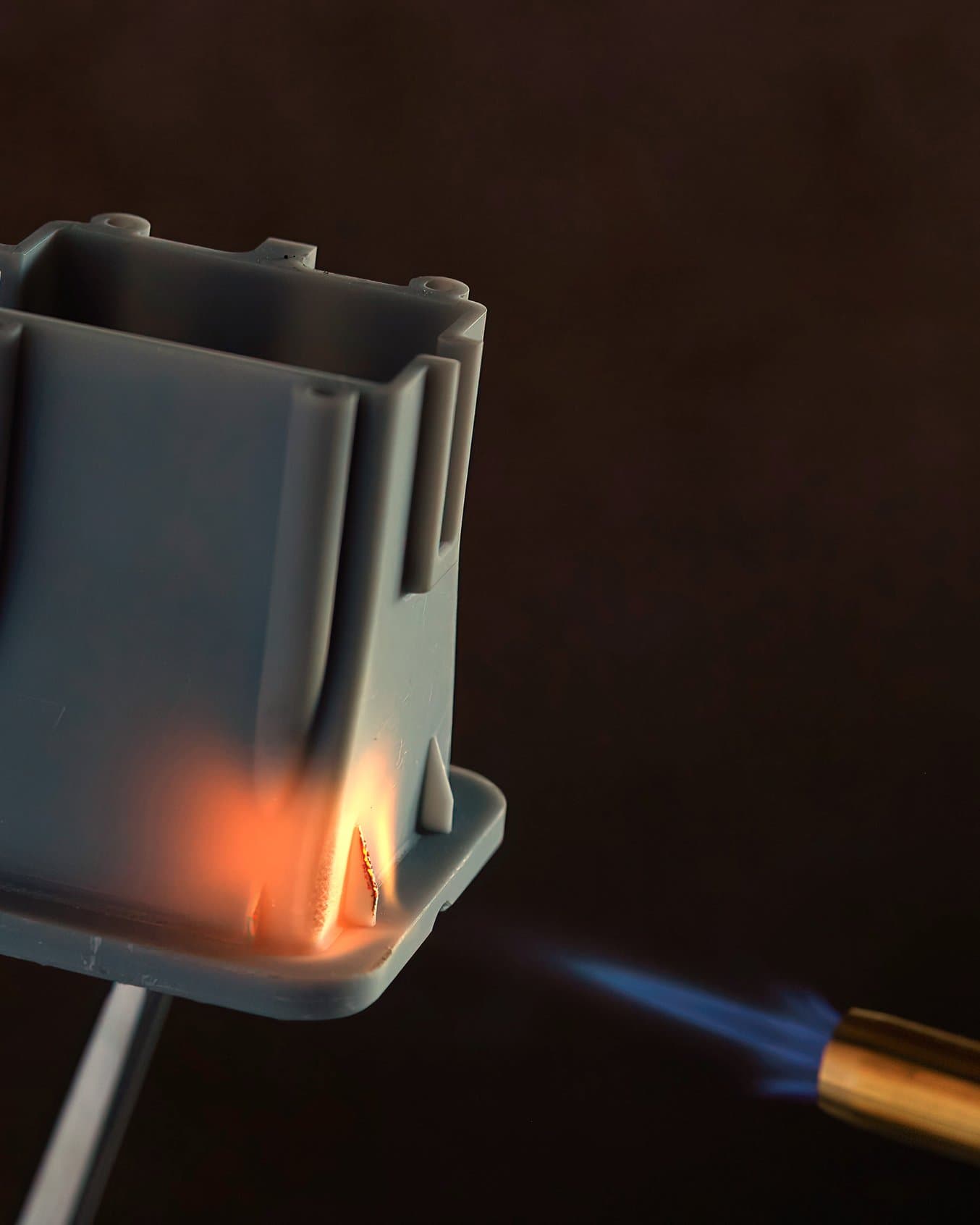 Flame Retardant (FR) Resin
UL 94 V-0 Certified 3D Printed Parts With Excellent Quality and Heat Resistance
Easily and quickly create stiff, creep-resistant, and functional plastic parts that perform well long-term in indoor and industrial environments. FR Resin is self-extinguishing and halogen-free with favorable flame, smoke, and toxicity (FST) ratings, offering a 2.9 GPa tensile modulus and a heat deflection temperature (HDT) of 112 °C @ 0.45 MPa. 
Interior parts in airplanes, automobiles, and railways with excellent surface finish
Protective and internal consumer or medical electronics components
Custom jigs, fixtures, and replacement parts for industrial environments with high temperatures or ignition sources
ESD Resin
ESD Resin
A rugged ESD-safe material to improve your electronics manufacturing workflows.
Reduce risk and increase manufacturing yield by 3D printing custom tools, jigs and fixtures with ESD Resin, protecting your critical electronics components from static discharge. ESD Resin is a cost-effective solution for producing static-dissipative parts designed to endure use on the factory floor.
Tooling & fixturing for electronics manufacturing
Anti-static prototypes and end-use components
Custom trays for component handling and storage
Get in Touch
Need more information or help choosing the right material for you? Interested in ordering resin in bulk? We're here to help!