Formlabs Ambassadors are engineers, designers, educators, dentists, and more.
From users who rely on a single printer for everyday prototyping or part production, to those leveraging print farms to create at scale, ambassadors all have one thing in common: they're 3D printing experts who are passionate about Formlabs.
Ambassadors share their experiences and expertise with the larger 3D printing community, and get rewarded and recognized for it. 
Does this sound exciting? Then we want to talk.
Why Become a Formlabs Ambassador?
As a Formlabs Ambassador, you'll receive unique and exclusive benefits.
Be the first
Gain first access to new Formlabs materials
Get Featured
See your work featured at Formlabs events
Earn more
Earn free materials of your choice
Get recognition
Generate awareness for your business across Formlabs' vast global online reach
Ready to Join?
We'd love to have you! Please submit your application and we'll be in touch as soon as possible.
Daniel Bel
Digital Sculptor and Art Director
Sideshow Collectibles
Buenos Aires, Argentina: I was born in 1984 in Buenos Aires, Argentina. I´m a CG Artist and Digital Sculptor and I have been working in different areas of the field for more than fifteen years. My first job connected with the 3d world was in engineering as a Mechanical Designer. Later on, I moved to Architectural Visualization as a Technical Director. This was followed by Video Games, where I worked as Lead Animator. Then I entered the Advertising and Motion Graphics business as a CG artist and Art Director. And for the last 5 years, I´ve been working as a digital sculptor for some of the best collectible companies in the world, like Sideshow Collectibles. There, I perform the role of Senior Sculptor, giving life to many DC and Marvel characters, from the comics to the statue collectible world.
Leah Aegerter
Digital Fabrication Lab Technician
Anderson Ranch Arts Center
Snowmass Village, CO: Leah Aegerter is an artist and Instructor at Anderson Ranch Arts Center. Leah uses digital fabrication as part of an interdisciplinary practice, and she believes that the most successful and exciting outcomes happen when 3D printing is used in combination with other processes, including traditional hand-crafting techniques. Leah incorporates many SLA materials including Draft and Clear Resins into her workflow for 3D design courses. Her students include instructors at other institutions who want to learn about the latest available tools and processes.
Aiman Akhtar
Founder
3D Smiths & Fungisaurs
Los Angeles, CA: Aiman Akhtar is a designer that wears many hats: digital sculptor, 3D printing expert, photographer, storyteller, animator, and video editor. The Form 2 is central to the 3D pitch maquette and toy development workflows of Aiman's business, 3D Smiths. He uses it to prototype and test the physical engineering of ZBrush sculpts and prepare models for mass production by injection molding. He recently launched a series of mystery box toys called Fungisaurs. Aiman prototyped each of the 8 Fungisaurs characters on his Form 2, at least three times, until converging on final versions to have painted and sent to the injection molding factory.
Steven Balfour
Sea Mammal Research Unit
St. Andrews University
St. Andrews, Scotland: I have been a mechanical engineer for over 20 years. My career began in a machine shop, where I worked with everything from milling machines to cylindrical grinders. I started in the world of 3D printing for visualization and tool mold manufacturing after moving to a new institute to design marine telemetry devices, which is my current role.
Michael Beim
Founder
Birdkids
birdkids is a CreativeTech company based in Vienna, Austria. We design the Human-Machine-Interfaces to inspire people to express their passion & share their vision with the world. 3D Printing can revolutionize so many small businesses and startups, we're excited to spread the word!
Sarah Boisvert
Founder & CEO
New Collar Network
Santa Fe, NM: Sarah Boisvert is a co-founder of Potomac Photonics, Inc., Baltimore MD, which invented and manufactured the laser for LASIK eye surgery as well as laser machine tools. She first looked into stereolithography in 1988 after reading a paper by Chuck Hall. She founded Fab Lab Hub, LLC in Santa Fe, NM in 2017 to provide advanced manufacturing contract services, as well as develop workforce training programs.
Mark Chester
Innovation Development Manager
Manchester PrintCity
Manchester, UK: With a background in product design, Mark is responsible for designing and delivering prototypes for a range of clients. Specialising in additive manufacturing, Mark provides design consultation for additive and technical services within PrintCity and helps customers develop their ideas further and turn them into reality. Mark additionally has a strong background in the application of generative design and other industry 4.0 technologies. He also supports and consults clients on how to improve their current processes through new technologies. Mark's role at PrintCity is also partially funded by the Manchester Business Growth Hub, which enables businesses to grow through a broad range of services.
Dani Clode
Lead Designer
The Third Thumb
London, UK: Dani Clode is a multi-disciplinary collaborative prosthetics designer investigating the perception and future architecture of our bodies. 3D printing provides the innovative materials and complex geometry options to work with unique body shapes. Her main project "The Third Thumb" is currently being developed for neuroscience research in collaboration with The Plasticity Lab at University College London. The main focus of the study is to explore the brain's ability to adapt to augmentation.
Osvaldo Correia
Director
Ozaero Custom Designs
Kilworthy, ON, Canada: Born in Sao Paulo Brazil, Osvaldo Correia developed a passion for model airplanes like many young boys, but never imagined the role it would play in his future. He was taught the art of sign painting by his father at a very young age and had started his own sign painting business by the age of 19. At age 32, with two successful businesses already in full swing, Osvaldo decided to turn his passion for model airplanes into a business as well. He built a workshop in the back of his property and started Juniaer Modelismo, designing and building his own scale remote control (RC) planes. Osvaldo ran Juniaer for five years until moving to Canada in 2003. At the time he sold it, the company supported three full-time airplane builders. To this day it is still a thriving business, exporting RC planes to 18 different countries. Fifteen years later, Osvaldo brought his dream back to life with the establishment of Ozaero Custom Designs. Using cutting edge technology such as Formlabs 3D printers, he creates and produces high-end detailing for scale RC jets. His goal is to continually push limits for his customers, challenging their perceptions of what is possible in this field.
Ferdinando Petrella Deci
Co-Founder
idea3Di
Ferdinando Petrella Deci is a promising Designer, with over six years of experience in the fields of Industrial Design, Marketing and Communication, Social Media, Graphic and Web Designer.He works as a consultant for leading companies, providing services and training related to digital manufacturing, Social Media, Graphic and Web Designer. He began his career in 2014 by founding idea3Di and starting a collaboration with the 3Ditaly company, leader in Italy in the field of 3D design and printing.
Jocelyn DeSisto
Founder
Lot28 Design
Brooklyn, NY: Jocelyn DeSisto is one of the founders of the contemporary jewelry studio Lot28. Working at the intersection of art, science, and technology, Jocelyn's designs are inspired by microbiology and rooted in the joy of discovery. Her luminous coral-like jewelry is printed with Formlabs Clear Resin, painted by hand, and set in hand fabricated sterling silver. Jocelyn discovered rapid prototyping while completing her BFA in Jewelry Design from Savannah College of Art and Design. Now at Lot28, localized fabrication helps her on her mission to promote environmental sustainability in the jewelry industry.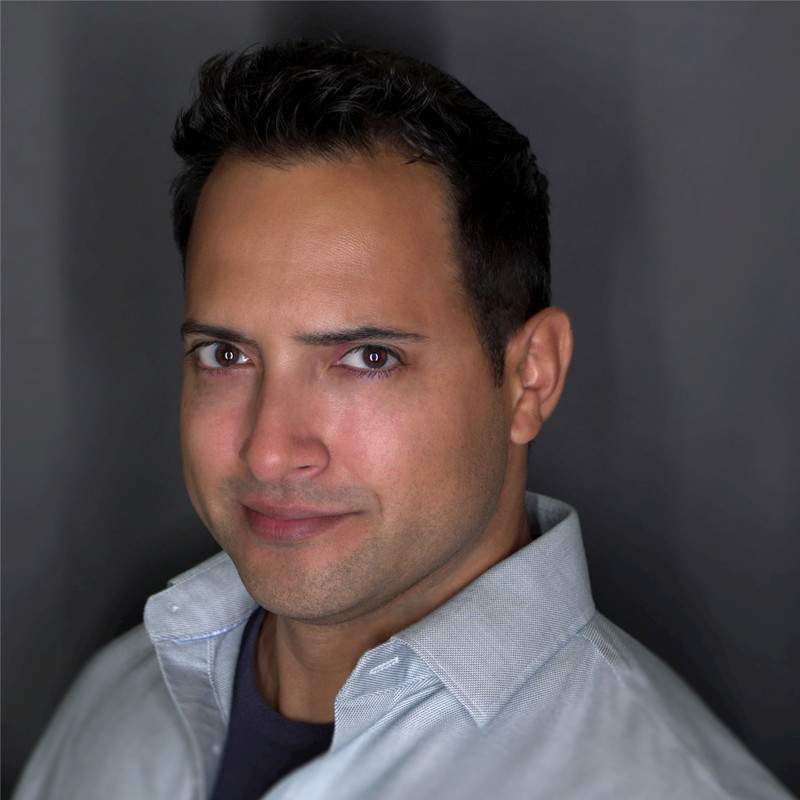 Daniel De Leon
Founder
Lion Arts
Los Angeles, CA: Daniel is a passionate multi-disciplinary artist, designer, and upcoming filmmaker with a unique background in fine arts, digital design, and clinical emergency medicine. Daniel specializes in digital sculpting and 3D printing for visual effects in film and video games. He's worked with top-tier brands including Amazon Studios, Netflix, Jurassic World, HBO's WestWorld, and often asked to sculpt detailed anatomy. The Form 2 has extended Daniel's reach from the digital world to the physical, working with clients on physical prototypes, functional props, collectable models, or beautifully detailed statues for private collections.