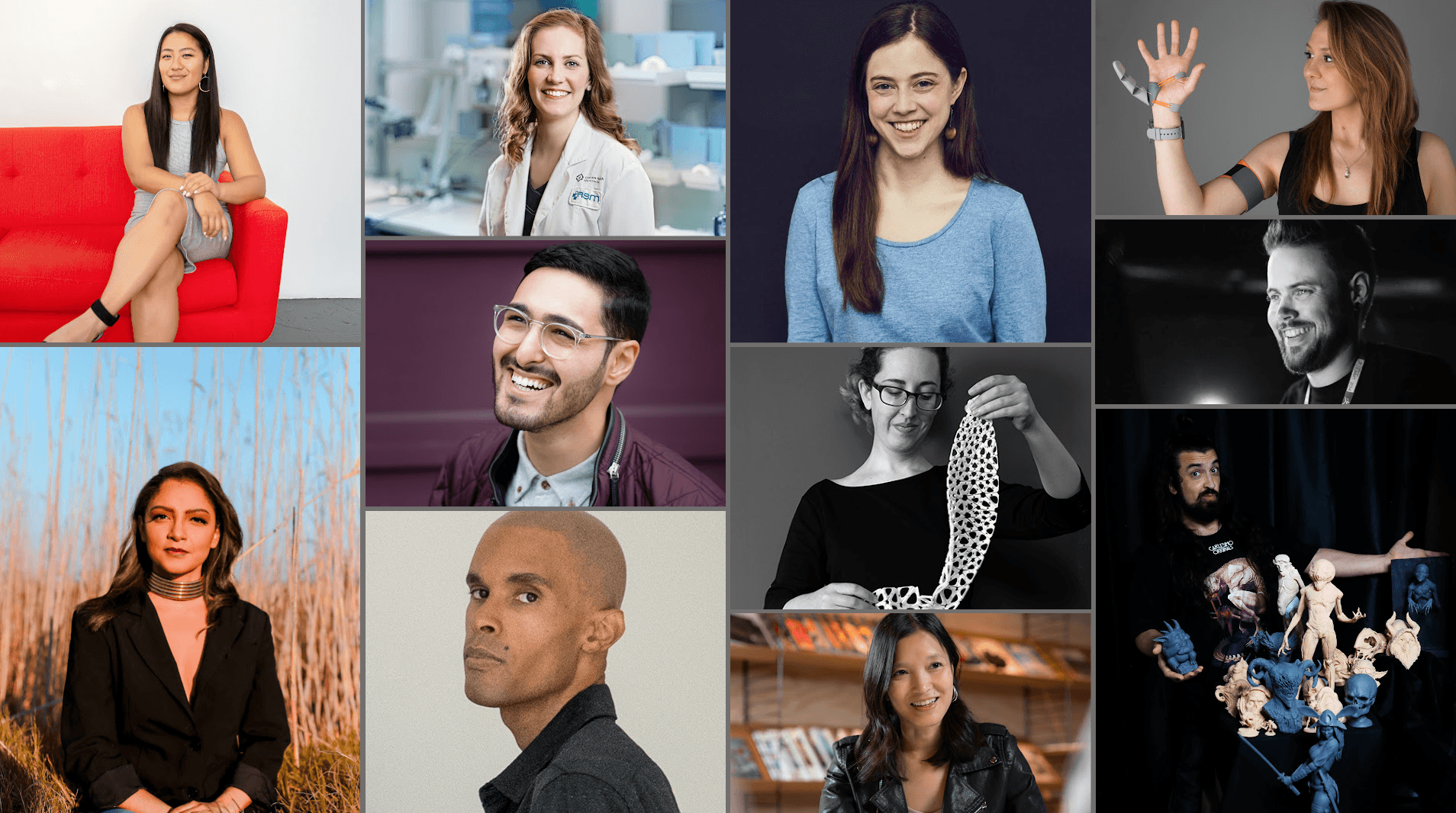 The same tools, dozens of perspectives
From users who rely on a single printer for everyday prototyping, to those leveraging print farms to manufacture at scale, our ambassadors all have one thing in common: they are redefining the way things are made.
Formlabs Ambassadors share their experiences and expertise with the 3D printing community by leading webinars, writing blog posts, posting their work on social media, and advising on white papers.
The 2022 3D Printing Applications Report
Filled with key insights on what is driving current and future investment in additive manufacturing, our report is based on survey data from 400 global businesses, and includes testimonials from Ambassadors Kat Ermant, Christina Perla, and Will Hilgenberg.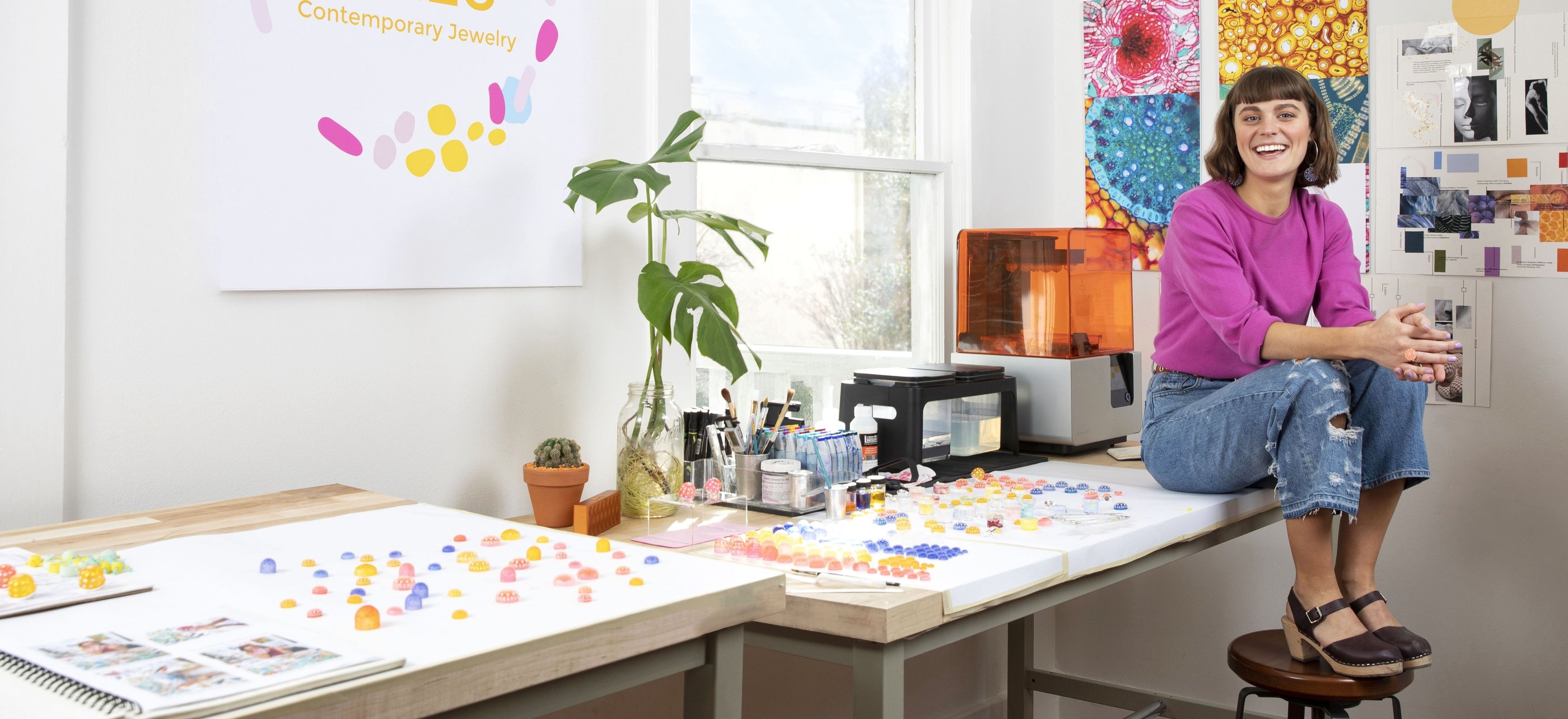 Why Become a Formlabs Ambassador?
As a Formlabs Ambassador, you'll receive unique and exclusive benefits.
Apply Today
Be the first
Gain first access to new Formlabs materials
Get Featured
See your work at in-person and virtual events
Earn more
Earn free materials of your choice
Get recognition
Generate awareness for your business across Formlabs' vast global online reach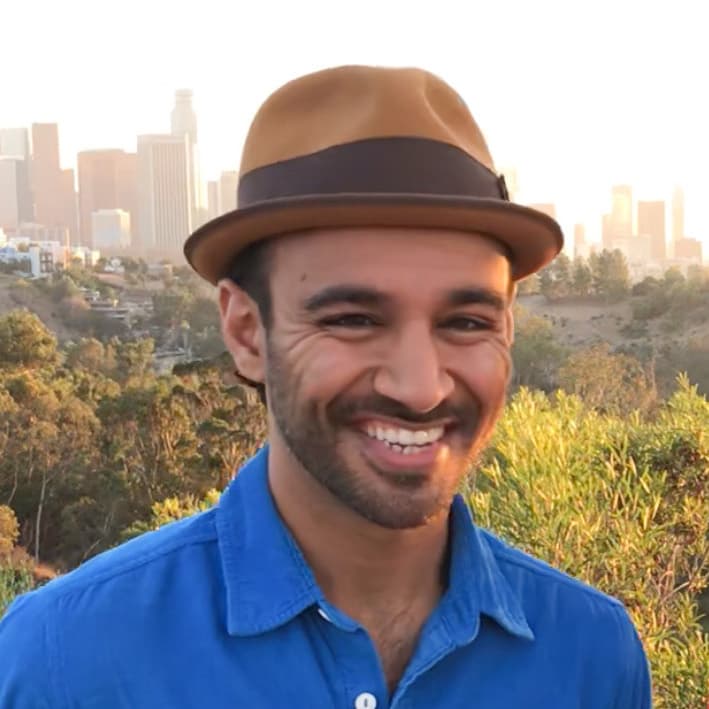 Aiman Akhtar
Founder, 3D Smiths & Fungisaurs
Los Angeles, CA
Aiman Akhtar is a designer that wears many hats: digital sculptor, 3D printing expert, photographer, storyteller, animator, and video editor. The Form 2 is central to the 3D pitch maquette and toy development workflows of Aiman's business, 3D Smiths. He uses it to prototype and test the physical engineering of ZBrush sculpts and prepare models for mass production by injection molding. He recently launched a series of mystery box toys called Fungisaurs. Aiman prototyped each of the 8 Fungisaurs characters on his Form 2, at least three times, until converging on final versions to have painted and sent to the injection molding factory.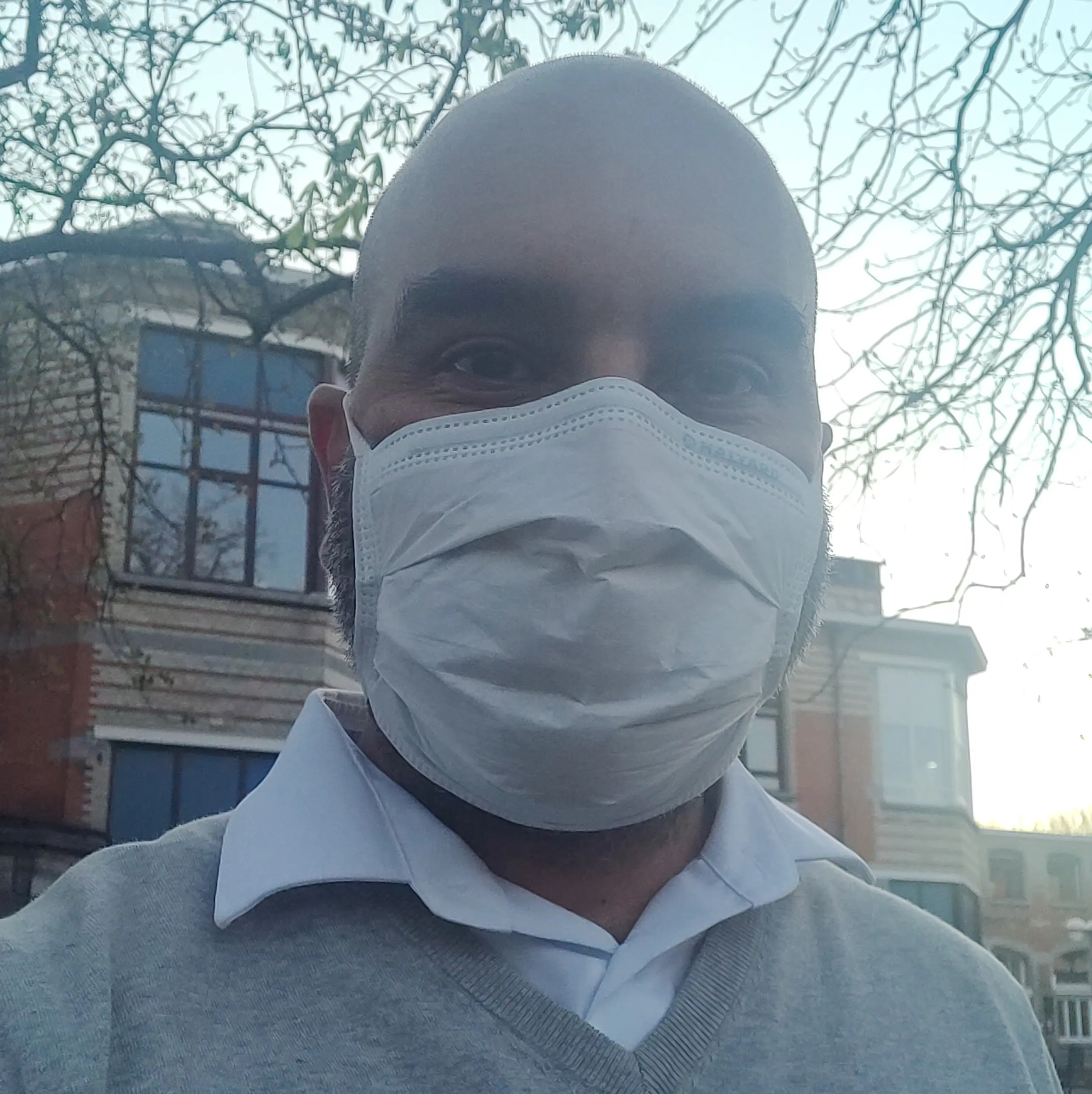 Dr. Ali Razian
Orthopedic Surgeon, Richmond Hill Hospital
Wemmel, Belgium
I am an orthopedic surgeon and I had the idea of ​​integrating 3D into my professional activity by printing bones.
D. Allan Drummond
Associate Professor, The University of Chicago
Chicago, IL
I'm a scientist and artist, in both cases deeply fascinated and motivated by the phenomenon of life. My sculptural work uses 3D printing and casting to create highly detailed metal realizations of living things, extant or extinct or in some cases imagined. To my surprise and delight as a researcher, these works of art have turned out to be my most effective acts of scientific communication.
Andrea PIrazzini
CEO and Founder, Help3D
Padova, Italy
Andrea PIrazzino started his journey with 3D printing in 2013 as a maker. In 2015, he opened Help3D, a retail store for all technologies of 3D printing and website. His Youtube Channel, a reference in Italy, now counts 30k followers and dozens of videos from news, tutorials, reviews and livestreams about CAD software and 3D printing.
April Krivoniak
Biomedical Engineer, University of Pittsburgh Medical Center
Pittsburgh, PA
April is a Biomedical Engineer at UPMC. April uses her Formlabs printer to 3D print anatomic models that physicians use for surgical planning, training of residents and fellows, and patient education. She also utilizes 3D printing to iterate on designs of patient-specific surgical instrumentation, while working with physicians to develop novel medical applications. April loves her Formlabs printer because it allows her to produce high-quality deliverables at a fraction of the cost of other commercially available printers, and it allows her to print delicate structures that would not be feasible on other printers.
Brad Baker
MakerSpace Lab Director, USNA
Annapolis, MD
CAPT Brad Baker is a graduate of the USNA class of 1994. He has served 16 years in the submarine force and has a PhD in Mechanical Engineering. CAPT Baker is currently assigned as a Permanent Military Professor at the US Naval Academy in the Mechanical Engineering Department, where he has been nominated for multiple teaching and research awards. CAPT Baker manages Materials laboratories within the Technical Support Department at USNA and created MakerSpace USNA in 2014 starting with two MakerBot Replicator printers. The space has expanded to include over 20 printers since that time. CAPT Baker's main motivation for maintaining the MakerSpace is to create a place for students to design, build, and perform!
Brian Albers
3D Print Engineer, Saint Louis Children's Hospital
St. Lous, MO
Brian has working in manufacturing, product design/development and general production environments for nearly a decade, focusing on small business work and one off custom components for a number of companies.  He has also worked in direct patient care for 6 years, developing a number of protocols for 3D printing models for treatment planning, working in various fields including trauma recon, cardiology, CMF plastics, Neurosurgery and orthopedics.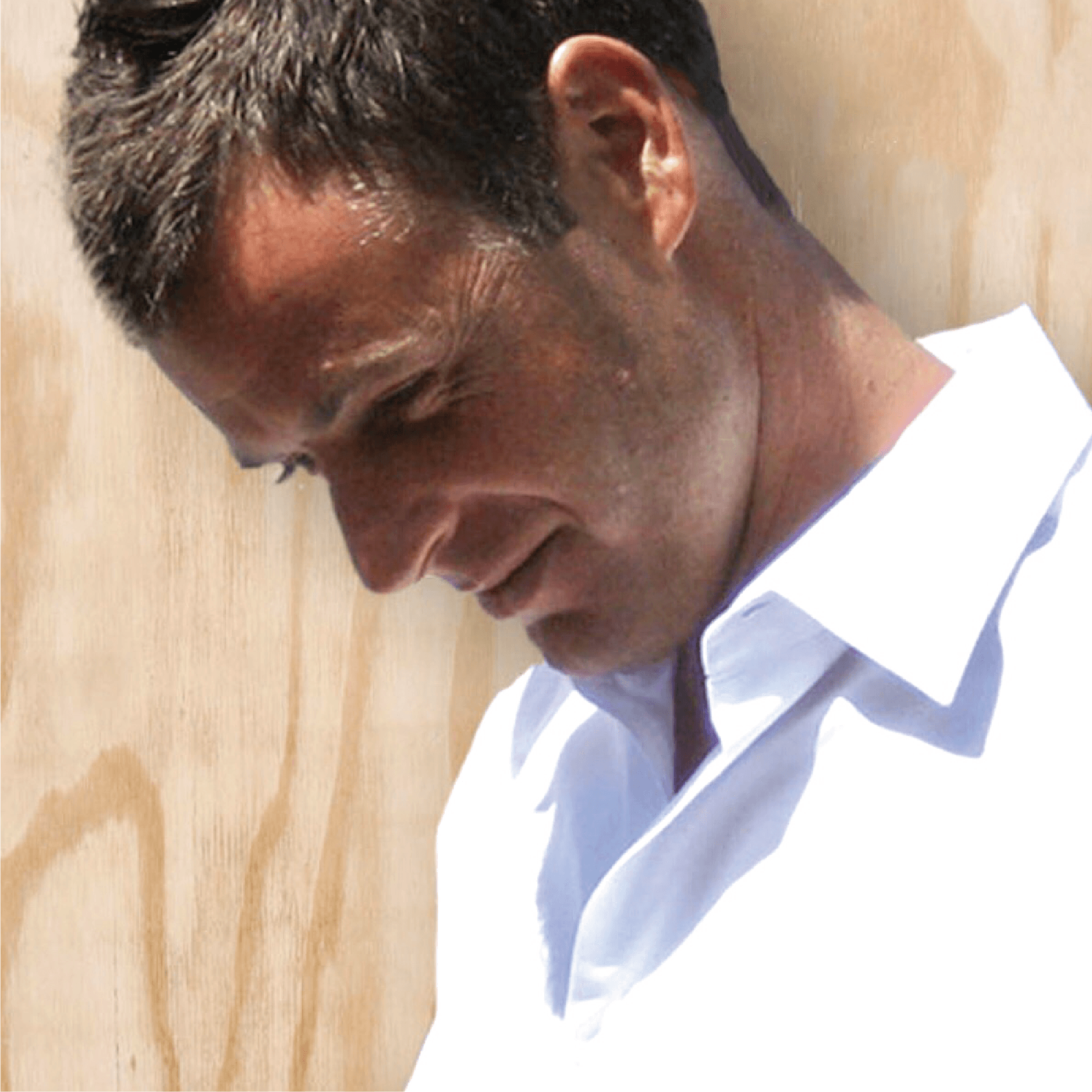 Bryan Winters
Architect and Owner, hu mn + lab
Los Angeles, CA
I am a highly detailed oriented architect who has been using bim/archicad software for the last 15 + years and see a parallel platform with Formlabs. I create 3D models seamlessly and effortlessly, while yielding a highly professional result to share with our client base.
Cade Tippet
Owner, Tippett Orthodontic Lab
Houston, TX
Cade is the owner of Tippett Orthodontic Laboratory, LLC with his wife Sara. He has been in the orthodontic world since 1994. With the continually changing dental lab industry, Cade praises his Formlabs printer for helping him stay technologically advanced. Instead of working on plaster or stone dental models, he is now 3D printing dental models. The ability to accept and print intro-oral scans has allowed Cade to expand his business and accept work from all over the nation by removing the bottlenecks of shipping plaster models.
Carolyn Kincade
Osseointegration Technologist, iRSM
Edmonton, Canada
Carolyn completed her Dental Technology Diploma from NAIT in 2007 and worked in privately owned dental laboratories where she focused on dental device construction with a high need for aesthetics. Carolyn joined iRSM in 2013 and is interested in using digital technology to replace conventional dental processes. She went on to further her post-secondary education and obtained a Bachelor of Technology in Technology Management in 2017. She uses conventional training, an interest in digital technology, additive manufacturing, and aesthetic skills to help patientsneeding intraoral prosthetics at iRSM. Carolyn is very involved with the College of Dental Technologists of Alberta, sitting on two committees–the Finance Committee and the Competency Sub-Committee. She was also a member then chair of the NAIT Dental Technology Advisory Committee from 2007-2017. She is now a board member for the Bachelor of Technology Advisory Committee and the Alumni Association Advisory Committee at NAIT.
Dr. Cherise Dunn
Founder & COO, South Africa Makes
Cape Town, South Africa
Dr. Cherise Dunn is the co-founder and Chief Operations Officer for SOUTH AFRICA MAKES. SOUTH AFRICA MAKES is an award-winning and internationally recognised startup providing digital manufacturing services for the medical, and research and development industries in Africa. Dr Dunn was recognized by the United States Department of State as one of the leaders in her field in Africa and was nominated for the International Visitor Leadership Program for Women in Entrepreneurship. Most recently Dr Dunn was selected as one of the 50 most inspiring women in STEM in South Africa as awarded by Inspiring Fifty SA; and was one of the Mail & Guardian Top 200 Young South Africans. As a global thought-leader on 3D Printing for Development (3D4D), she has been featured on TEDx and believes that 3D printing is the 4IR technology that will drive the future of emerging economies.
Christina Perla
Co-Founder & CEO, Makelab
Brooklyn, NY
Christina, Cofounder & CEO of Makelab, is passionate about seeing a concept turn into reality by bringing a model from the screen to an object you can hold in your hand. As a driven entrepreneur with an industrial design background, she's excited to be continuously involved in a growing manufacturing tech community that aids in the speed and innovation of products. When she's not obsessing over process, workflow, and how to get 3D printing adopted by the masses, she's often working out or enjoying the great outdoors with her fiancé and dog, Milo.