Fuse 1 is Now Printing 15-30% Faster
At Formlabs, we believe the best hardware products are those that grow better over time, and we're committed to continuously improving our 3D printers through software updates.
 
Our engineering team recently launched a major update for the Fuse 1 in PreForm 3.21, which contains multiple print speed improvements for Nylon 12 Powder. These improvements deliver noticeable reductions in overall print time without sacrificing quality or reliability. While printing speed is impacted by packing density and part geometry, most users will see a 15-30% increase in printing speed after installing PreForm 3.21.
Standards Bike Pedals
Print time before: 44h 31m
Print time after: 37h 13m
Time reduction: 16%
Packing Density: 26%
Number of Layers: 2,607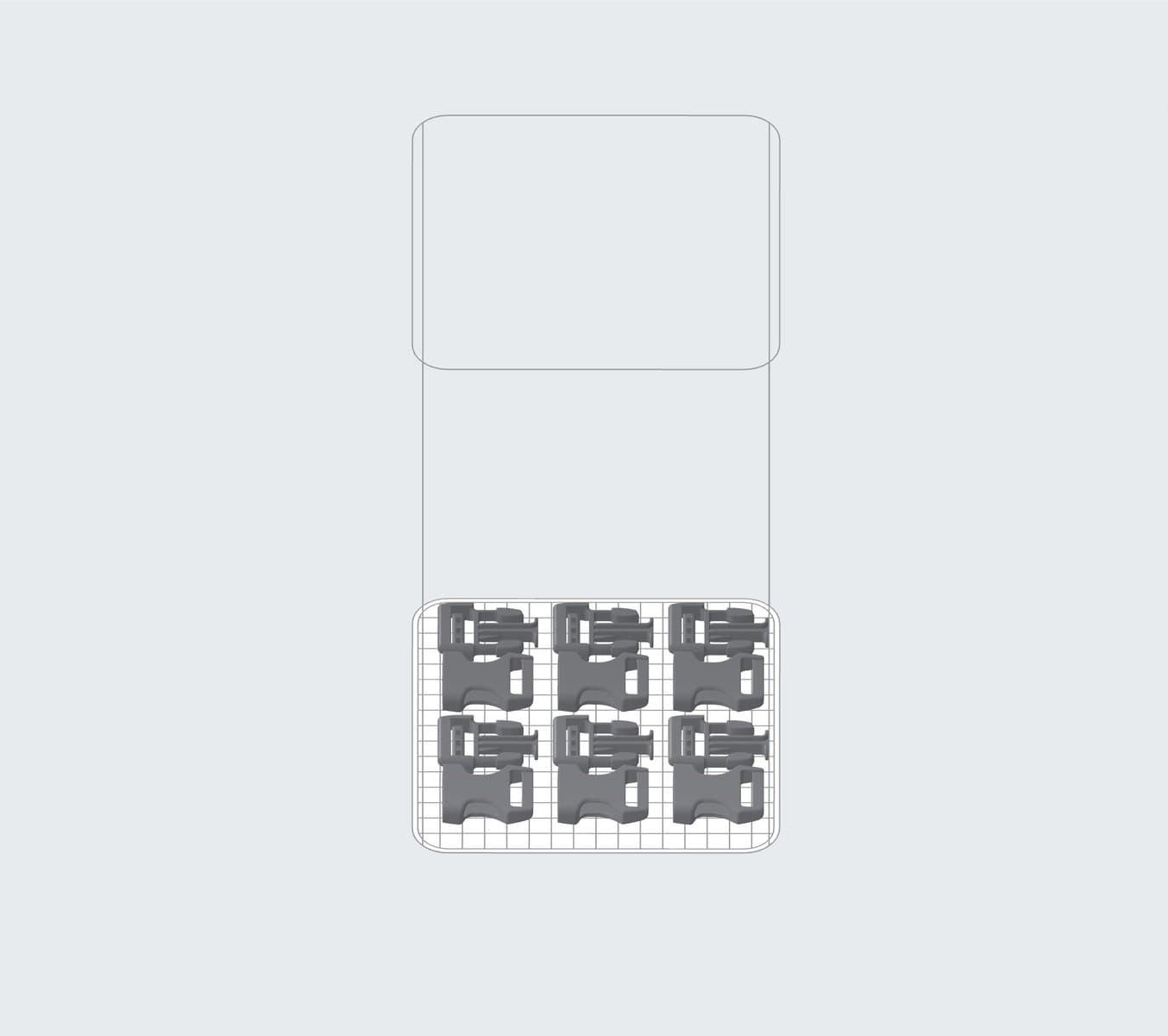 Belt Buckles
Print time before: 3h 36m
Print time after: 2h 58m
Time reduction: 18%
Packing Density: 22%
Number of Layers: 114
Door Handles
Print time before: 39h 41m
Print time after: 29h 59m
Time reduction: 24%
Packing Density: 19%
Number of Layers: 2,273
Drill Case
Print time before: 18h 42m
Print time after: 13h 52m
Time reduction: 26%
Packing Density: 7%
Number of Layers: 1,921
Fuse 1, Same Quality, Now Faster
Three key changes were made to achieve a 15-30% increase in overall print speed. First, our team overhauled the Fuse 1 powdered fill process, meaning less time is spent in the preprint phase. Now, you should notice your Fuse 1 starting its prints significantly faster than before.
In addition, optimized motor moves and an improved heating profile for recoats will reduce the time spent between sintering part cross sections.
Since the time savings are constant per layer, the overall percentage reduction depends on the packing density of the parts in the build volume; more densely packed builds with large lasing cross sections will see smaller improvements.
These updates come on the heels of our November PreForm 3.20.0 update which completely redesigned the 3D packing algorithm built to achieve the highest packing density possible on the Fuse 1. You can read more about that update here.
The Fuse 1, Supporting Your Business Growth
Behind every 3D printer is a suite of software turning digital files into physical objects. Formlabs combines software, materials, and hardware to create a cohesive ecosystem designed to function optimally together.
Future Fuse 1 updates will address print speed and further fine tune support settings. Next, the Fuse 1 team is working on speed improvements for Nylon 11, with an update expected in the near future. To be notified about future updates, try the beta settings available in PreForm or follow us on social media.