Ashley Furniture: From One Idea to 700 3D Printed Parts in the Factory
Shortly after Ashley Furniture brought in the company's first stereolithography (SLA) 3D printer, one of their production engineers had an idea. Was it possible to replace machined alignment pins with end-use 3D printed parts, avoiding the long lead times and minimum order quantities of outsourcing? 
The answer was yes, and led to more questions. 
Today, about two years and an additional printer later, there are 700 3D printed parts at work on Ashley Furniture's factory floor in Arcadia, Wisconsin, right alongside industrial robots and CNC milling workhorses, from assembly to fabrication.
Employees across the company continue to ask questions and pose ideas, and the company continues to grow.
Watch the video to learn how and why Ashley Furniture, the world's largest furniture manufacturer, integrates new technologies into its factories, from 3D printing to robotics.
A Recipe for Manufacturing Success
Ashley Furniture is the largest furniture manufacturer in the world and, despite struggling with a shrinking labor market, has only continued to grow.
"We're doing 10% more business out of our Arcadia facility alone with probably almost 15% less labor," said Vaughn Pieters, senior director of casegood operations. 
With a culture that encourages employees to actively participate in continuous improvement processes, Ashley Furniture applies advanced technologies to supplement labor and maximize the value of their staff, sourcing process improvements and innovations from the people closest to the work. 
"Automation has really allowed us to remove some of that heavy physicality that manufacturing has had the stigma of over the last 50 to 60 years. We don't have employees doing that heavy bulk work all day long anymore. Let the machine do that. Let the employee use their mind, try to better the process," Pieters said. 
"We put our first robot in five years ago, and now you can see as you tour our facility where else we've added automation. 3D printing has taken that same kind of growth pattern."
 
From In-House Prototyping to Jigs, Fixtures, and Tooling
Over the past 30 years, Ashley Furniture production engineer Brian Konkel has worked in the company's design, engineering, and manufacturing departments, finding opportunities to apply 3D printing within each discipline. 
Prior to applying 3D printing on the factory floor, Ashley Furniture had already been using in-house 3D printing for prototyping. In fact, the company had previously used 3D printing for decades, outsourcing parts here and there since the '90s, and eventually bringing in a low-cost fused deposition modeling (FDM) printer when order volume started to increase.
The company started printing more and more in-house, but quality became an issue. The team upgraded to laser-based SLA, purchasing the Formlabs Form 2 3D printer.
In stereolithography (SLA) 3D printing, a laser selectively cures liquid resin into solid parts, layer by layer, whereas fused deposition modeling (FDM) builds parts by melting and extruding layers of thermoplastic filament. Learn more about the difference between SLA and FDM.
"We realized that we were looking for a little better surface quality and closer tolerances. SLA 3D printing on the Form 2 allowed us to create things like snap fit features for different fastening components," Konkel said. 
"One of the nice options with the Form 2 is the variety of materials that are available. We could start printing a component, and if that particular material was not exactly what we're looking for there are other options available."
Things took off once the team brought the Form 2 3D printer in-house. In addition to prototyping designs, Konkel found areas to apply 3D printing in production. Printing volume increased so much that six months later the company ordered a second printer.
"We currently run both Formlabs printers at a minimum of 40 hours a week," Konkel said.
 
Scaling 3D Printed Production Parts
Printing parts was a quick, low-risk solution for testing and implementing ideas for boosting efficiency, from saving time and money by creating replacement parts in-house, to discovering creative solutions that fundamentally changed how the company organizes the factory floor.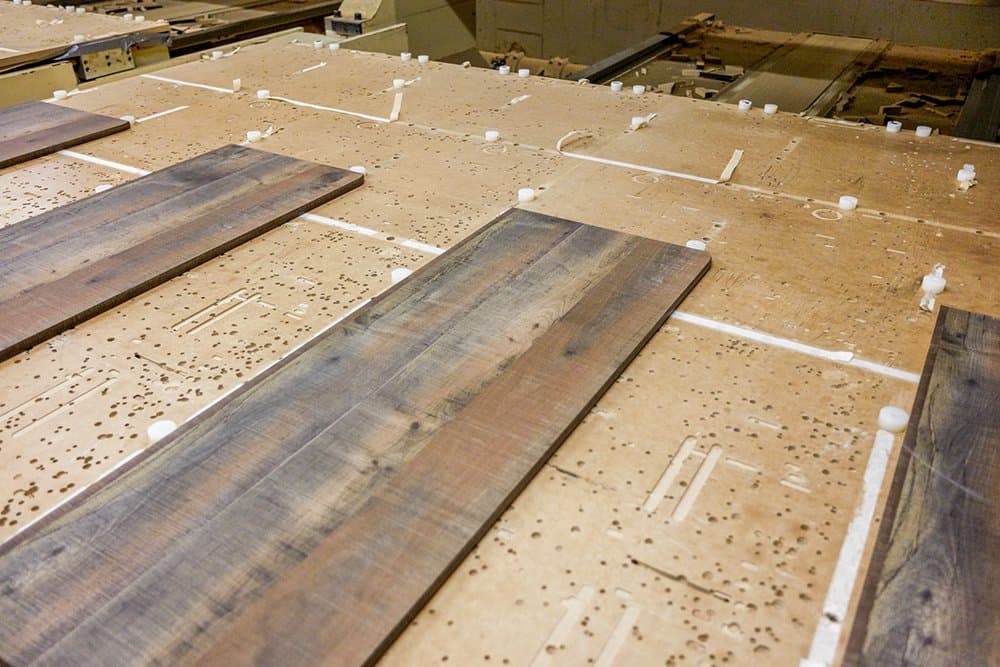 3D printing the alignment pins alone saved significant time and costs from outsourcing the parts in nylon.
"We had been previously sourcing [the pins] from a machine shop with a large minimum order quantity of 1,200, turned on a lathe out of nylon. Now, we're able to circumvent that, and literally cut the price in half," Konkel said.
Not only has printing the part in-house saved resources outsourcing, but also in downtime changing out between jobs. Previously, a special fixture was created for each board. Now workers use a setup sheet to quickly relocate pins on a simple grid work.
Cost Comparison: Alignment Pins
| | Outsourcing to machine shop | 3D printing in-house on the Form 2 |
| --- | --- | --- |
| Cost | 1,200 minimum order quantity, $10 per part | No minimum quantity, $5.90 per part |
| Lead time | 3-4 weeks | 15 h 30 min for 16 parts from two printers |
A Universal System for Assembly Fixtures
One of the company's most creative solutions yet is a universal system for assembly fixtures. Similar to the router pin gridwork for alignment pins, the team created a universal fixture system that uses 3D printed parts to simplify adjustments between product changeovers, completely eliminating the need to spend machine shop resources to build each new fixture from scratch. 
"The 3D printed pieces bridge the gap between different configurations" Konkel said.
Konkel's universal fixture system uses 3D printed parts to simplify adjustments between product changeovers.
Now, after the introduction of a new SKU, the company only needs to make a few dimensional changes to existing solid models to design and print new parts to adapt the system, otherwise they can re-use all of the current configurations and geometries. Assembly workers follow simple instructional guides for each changeover, sliding actuators up and down rails and retightening in their new position, and changing in 3D printed parts that match the new configuration.
"With 3D printing, it's obviously easy to replace [parts], but we were surprised of the longevity; some of these parts were getting three times what we originally expected, nearly nine months before they required a replacement," Konkel said. 
"For example, some parts are cycling once a minute, coming down and clamping to screw an assembly together."
The universal system has significantly reduced setup time in the assembly area, and the storage footprint of the original large fixture pieces, which could weigh up to 200 lbs.
"With 3D printing, it's obviously easy to replace [parts], but we were surprised of the longevity; some of these parts were getting three times what we originally expected, nearly nine months before they required a replacement."

Brian Konkel, Ashley Furniture Production Engineer
"Previously, we had been building each individual jig for a specific product line. With the 3D printing of the parts, it's just simply replacing parts to adapt to different SKUs. We've literally replaced fixtures that are three feet by six feet with a simple bin system; it's a two-minute setup time." Konkel said
"It frees up jig builders from repetitive task to work on more pressing issues, from busy work to looking at more challenging items."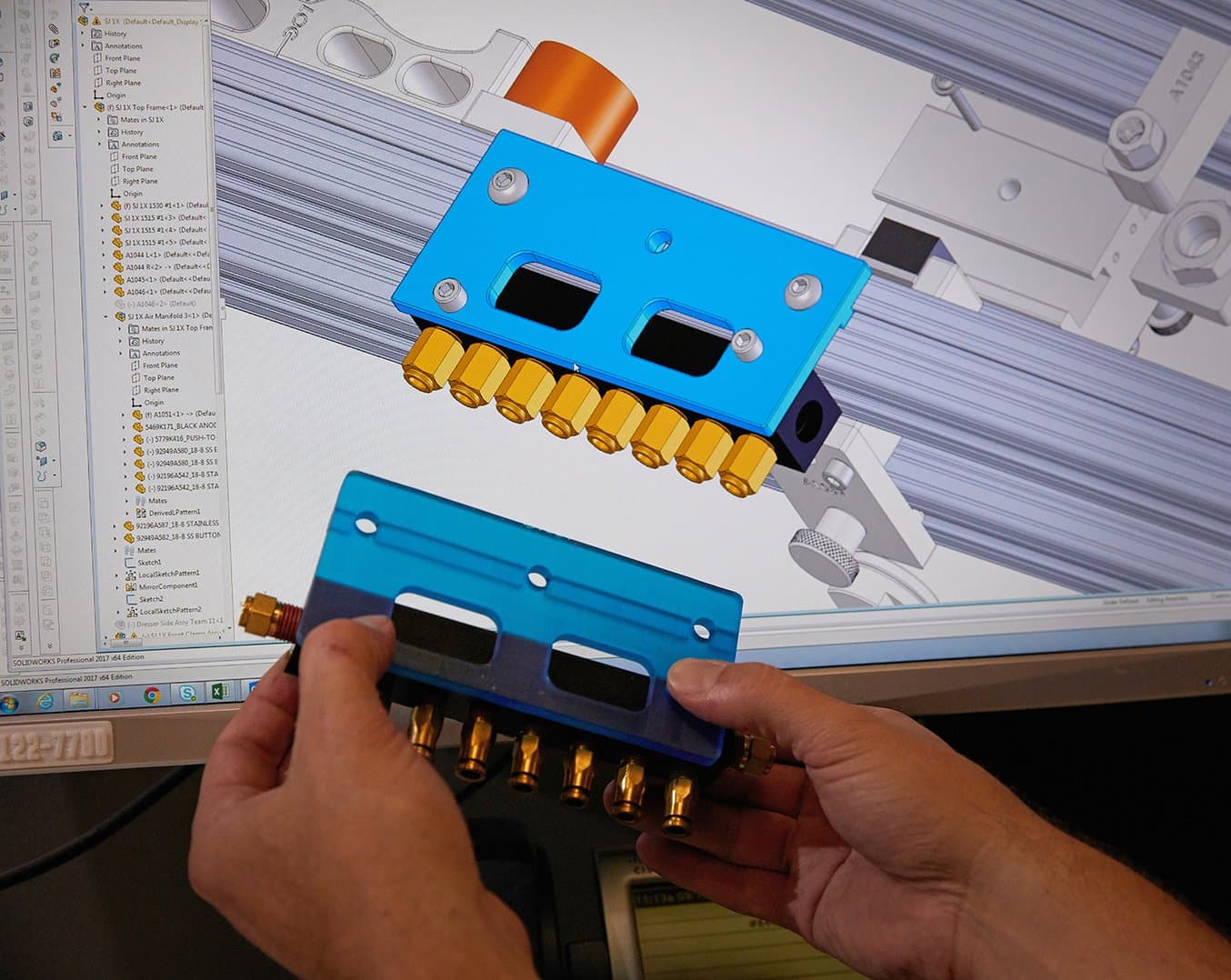 "Tough Resin is a material that has worked quite well for us in the area of clamping fixtures, anything that we're going to put on the end of an actuator. It has that impact resistance quality to it," Konkel said. 
Customizing Tools and Skipping Costly Outsourcing With Replacement Parts
An easy, practical win was a replacement part. A vacuum retainer ring for a point to point drilling machine couldn't be purchased on its own, the only option was to purchase the whole assembly, which was costly.
"The company wouldn't sell just the ring, we would have to buy whole pod for $700," Konkel said. "Instead, we were able to 3D scan the part to capture the geometry, and print a replacement part for $1 to keep our drilling equipment running, without having to buy the complete assembly."
Learn how to use 3D scanning and 3D printing for reverse engineering.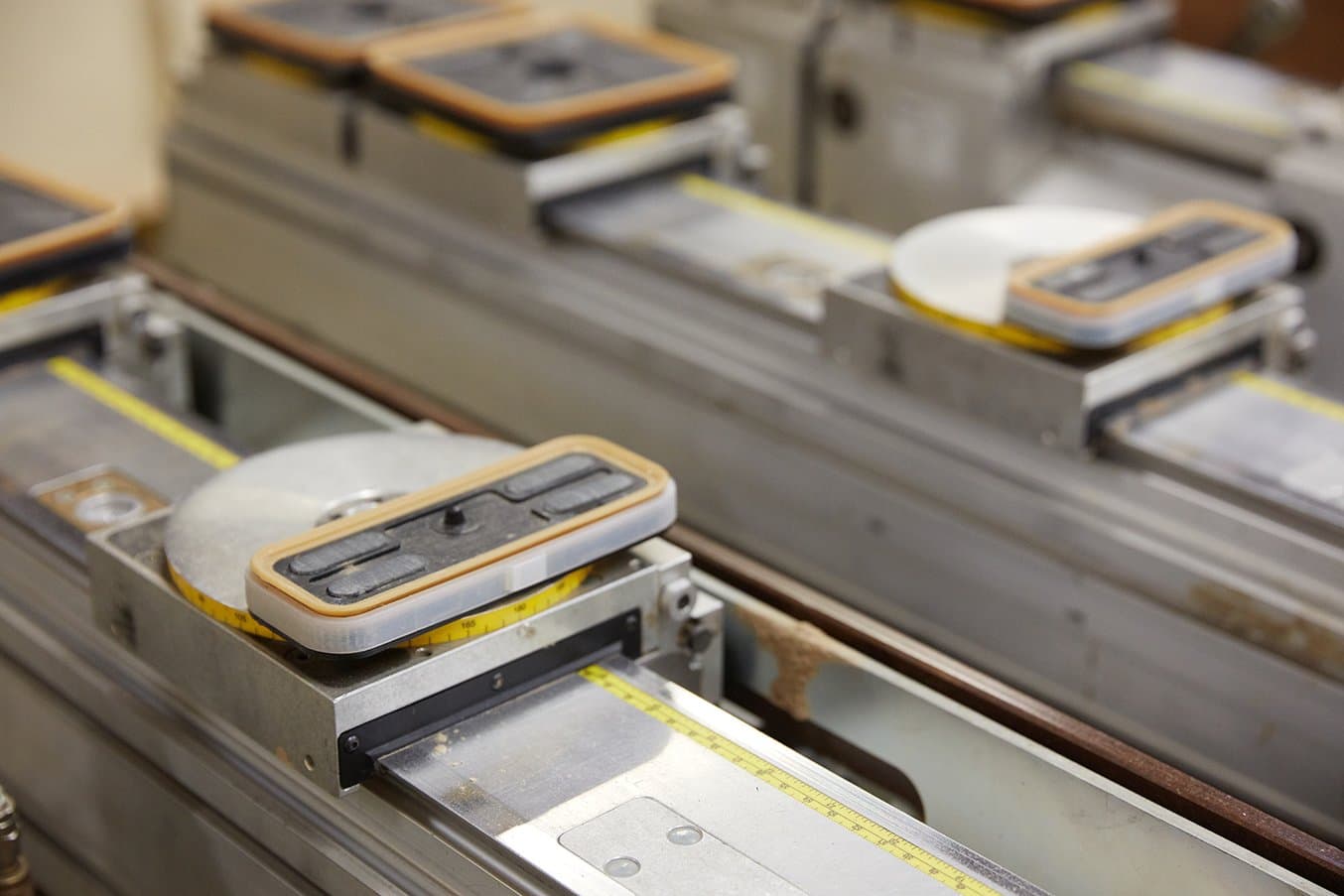 Having the Form 2 has also given the team the ability to create customized hand tools, such as developing a simple guide for a pin tack gun.
Explore 3D Printing in Production
In-house 3D printing with the Form 2 has opened up more opportunities for Ashley Furniture employees to creatively solve problems, and increase productivity on the factory floor. The team runs both printers 40 hours a week, and the company continues to explore new ways to improve processes.
"Having the Form 2 and the ability to 3D print parts has allowed us to steer away from some of the traditional ways that we develop fixturing and tooling," Konkel said. "It gives us the ability to quickly adapt to any suggestions or to any needs that we have, and create geometries that we're not traditionally able to manufacture or machine. We're able to do things that weren't quite possible several years ago."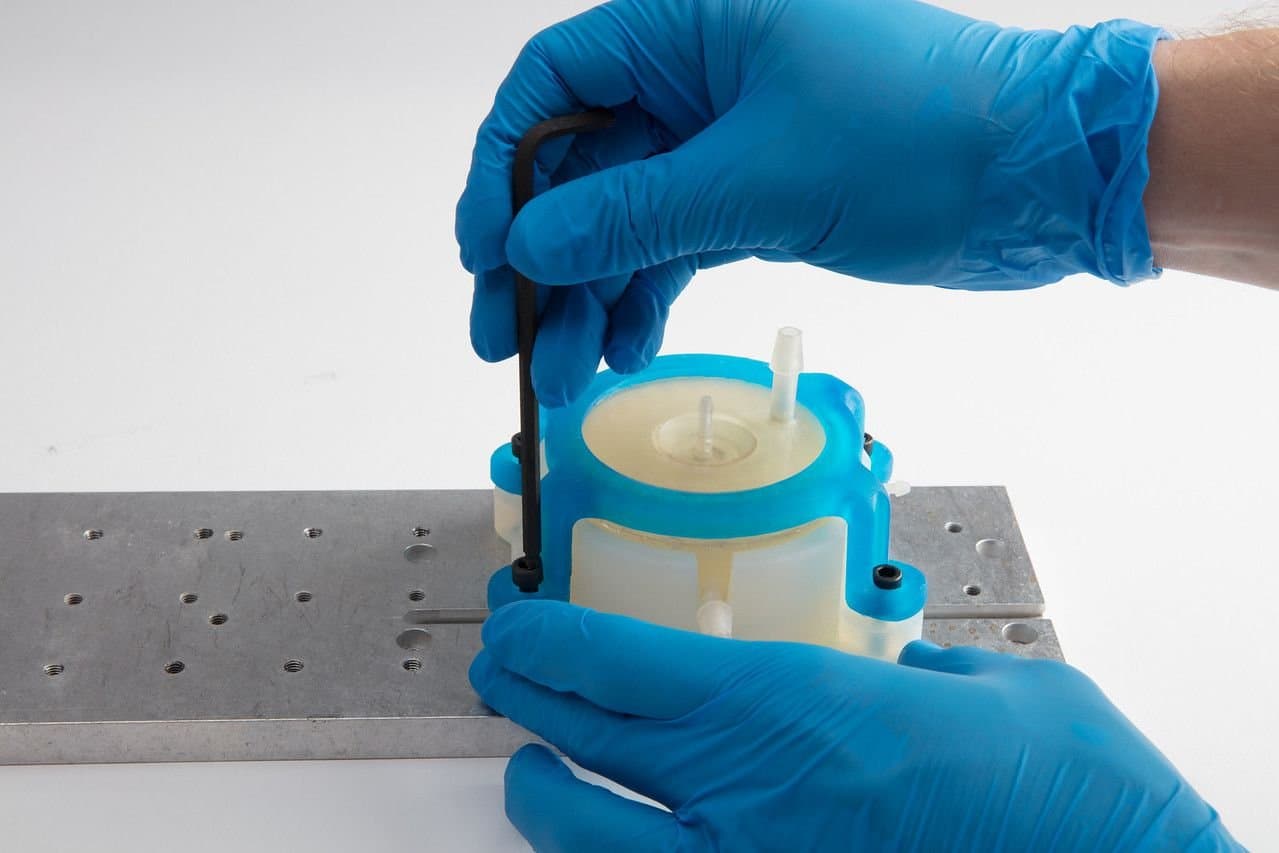 White Paper
Designing Jigs & Fixtures With 3D Printing
Download our white paper to learn how to reduce costs, shorten development time, and create more optimized production workflows with 3D printed jigs and fixtures.
Download White Paper