Replacing Machined Jigs and Fixtures With 3D Printed Parts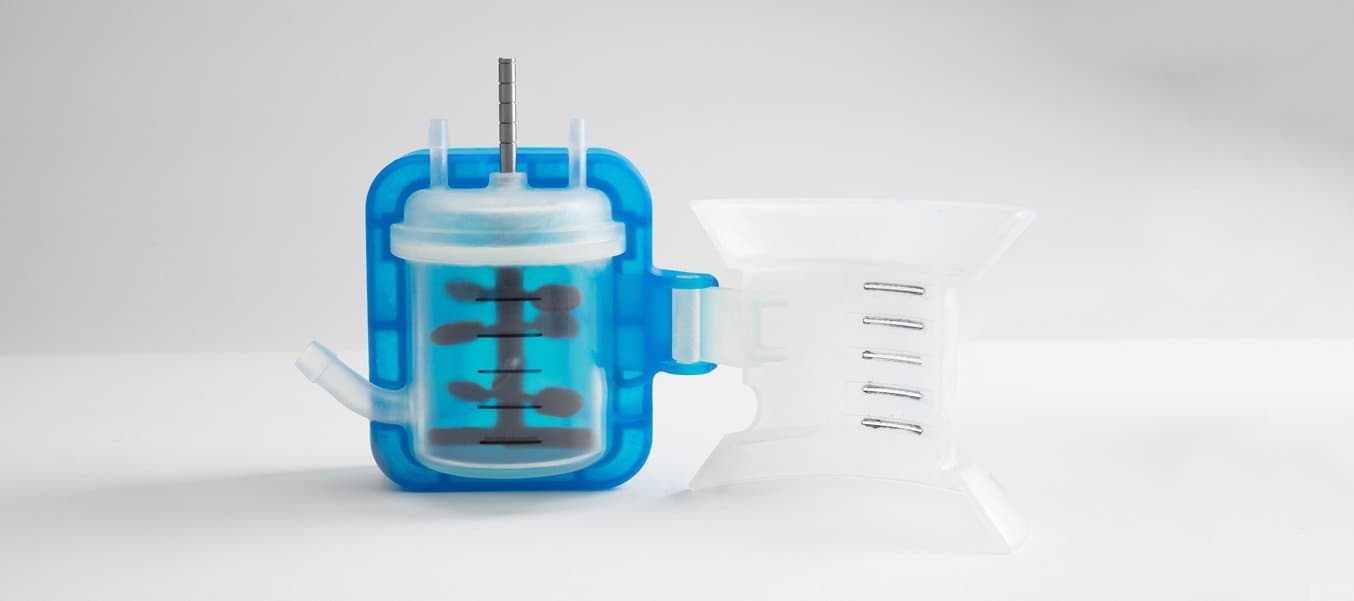 Jigs and fixtures are used to make manufacturing and assembly processes simpler and more reliable, reducing cycle times and improving worker safety.
Typically, manufacturers machine tooling in metal, either in-house or through outsourced vendors. Depending on the forces experienced by the part, however, it may not always be necessary to produce these tools in metal.
Stereolithography (SLA) 3D printing materials have advanced significantly, and there are a number of functional resins well suited to 3D printing jigs and fixtures, including Formlabs Standard Resins and Formlabs Engineering Resins. Manufacturers around the world have used these materials to replace metal fixtures in automated machining operations, electronics assembly lines, foundries, and other production facilities.
Custom 3D printed jigs in-use for motorcycle gear manufacturing at Pankl Racing Systems.
Soft Jaw Inserts for Vises
Soft jaw inserts are customized to closely match the unique geometry of a particular part, allowing for workholding of more complex parts and preventing marring of softer metal or plastic parts. 3D printing in a material like Formlabs Tough Resin works well for producing soft jaw inserts and jigs because of the quick build speed and low fabrication cost for dealing with complex shapes.
Drill Guides
Drill guides help prevent a drill bit from deflecting or wandering, maintaining angular and cylindrical tolerance requirements.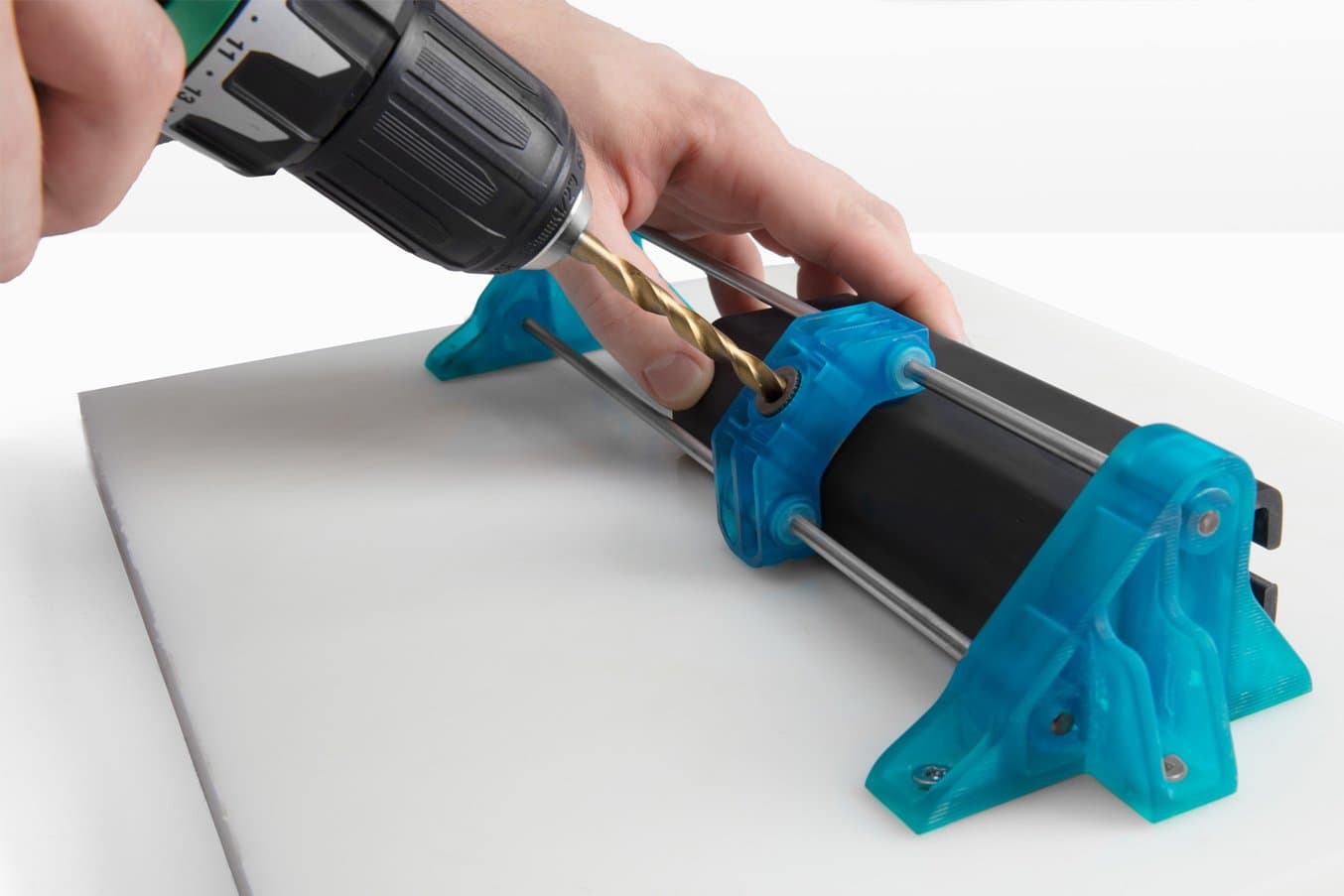 Drill guide bushings come in press fit or screw-in varieties, and can be purchased from industrial suppliers like McMaster-Carr. Bushings that have been designed specifically for use in plastics work best for SLA-printed jigs.
Use the tolerancing guidelines from our Engineering Fit White Paper to determine correct hole sizing for press fitting.
Go/No Go Gauges
A simple tolerance check using a template or gauge can quickly help a quality control inspector determine whether a part will work for its end use. 3D printed go/no go gauges are useful when the part's successful function is determined by small differences in form and dimension, and those dimensions can't easily or quickly be assessed using calipers, micrometers, or other standard metrology tools, as in the case of complex rubber parts.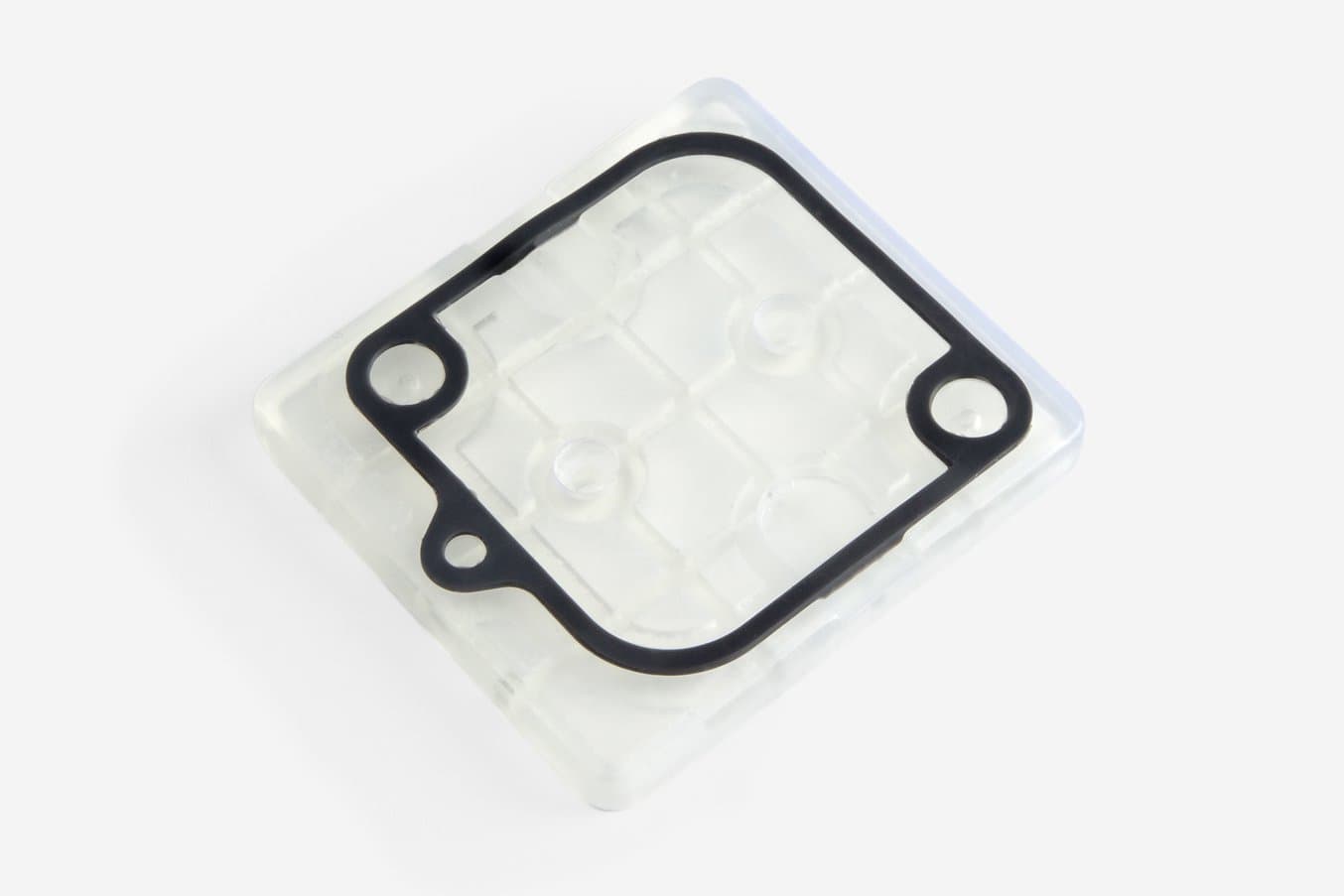 Go/no go gauges are a fast, low-cost way to implement additional quality control checks for an assembly or manufacturing line.
Tip: In certain applications, gauges can wear over time, leading to QC failures. Because of their low cost and ease of manufacture, 3D printed gauges can be easily reprinted and replaced on a predetermined schedule or as needed, to prevent quality drift from worn out gauges. This is most pronounced where the parts that are contacting the go/no go gauge are hard metals.
Assembly Jigs
For many products, connecting parts and adding fasteners to create subassemblies or full assemblies is the most labor intensive part of the manufacturing process. 3D printing part-specific assembly jigs reduces cycle times, improves ergonomic workflow for assembly technicians, and improves consistency across production units.
Disassembly Jigs
Disassembly is required to examine a product that has failed inspection, correct an error, or access a device for refurbishment and repair. Using a disassembly jig makes this process faster and reduces the risk of breakage. For instance, separating an enclosure with snap fits requires each of the snaps to open simultaneously to prevent damage to the parts.
Bonding Jigs
The low cost of 3D printed bonding jigs makes regular replacement of these parts more acceptable compared to jigs machined from plastic or metal. In theory, bonding jigs and fixtures are designed well and maintained so they don't have to be resurfaced or thrown out. In practice, it depends a lot on the labor and work culture of a shop.
Tip: Coating a bonding jig with a release agent will make it easier to clean up any solidified adhesive that may spill onto the jig.
Labeling, Marking, and Masking Templates
3D printed jigs are useful for low-force applications; for example, making sure a label is placed in the exact same location across multiple units or masking on an area for marking.
Using Formlabs Flexible Resin, a conformal masking template can be designed to perfectly match the part surface. For applications where a stiffer template is required, Durable Resin works well.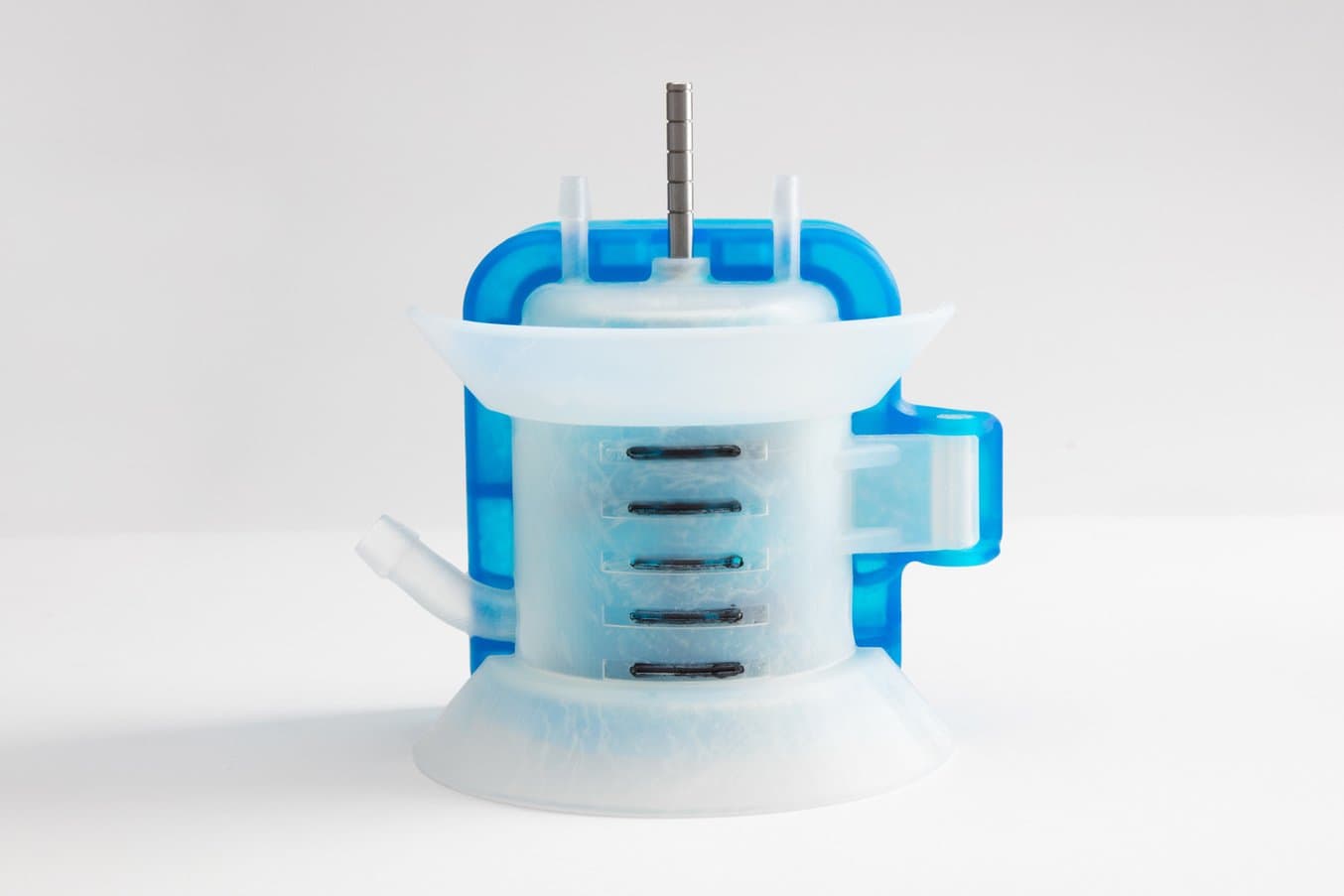 Surrogate Parts
While not a fixture or jig per se, surrogate parts are commonly used to test fixtures or jigs in advance of final production parts, so that manufacturing and assembly lines can come online faster and iron out process kinks before the pressures of production are in place.
Surrogate parts allow manufacturing process validation with low-cost 3D prints instead of risking delicate high value components like electronics assemblies.
SLA prints work well for surrogate parts because of their high dimensional accuracy and ability to replicate fine features relevant for solving manufacturing or usability aspects that fused deposition modeling (FDM) or other print processes may miss. Additionally, since SLA printed parts are highly isotropic, they will behave more similarly to their injection molded counterparts than anisotropic FDM parts.
Learn how Google ATAP used surrogate parts printed in Formlabs High Temp Resin and reduced turnaround time for a crucial component by 85% while saving over $100,000.
Design Better Jigs and Fixtures
Download the full 20-page white paper to learn the principles behind creating effective jigs and fixtures, with an emphasis on how to leverage 3D printing to reduce costs, shorten development time, and create more efficient production workflows from design engineer to manufacturing floor technician.
White Paper Download: Designing 3D Printed Jigs and Fixtures