How 3D Printing is Being Used Right Now In Spinal Surgery
Dr. Andrew Kanawati is an Orthopaedic and Spine Surgeon at Westmead Hospital, Sydney, with a particular interest in clinical and research uses of 3D printing. He has developed several custom 3D printed patient-specific spinal guides to assist in surgery, and uses composite models made of several different Formlabs materials to plan complex surgeries.
Dr. Kanawati is on the cutting edge of spinal surgical innovation, using 3D printing to improve outcomes. In this post, we recap some of the key findings from Dr. Kanawati's presentation at the 2021 Formlabs User Summit.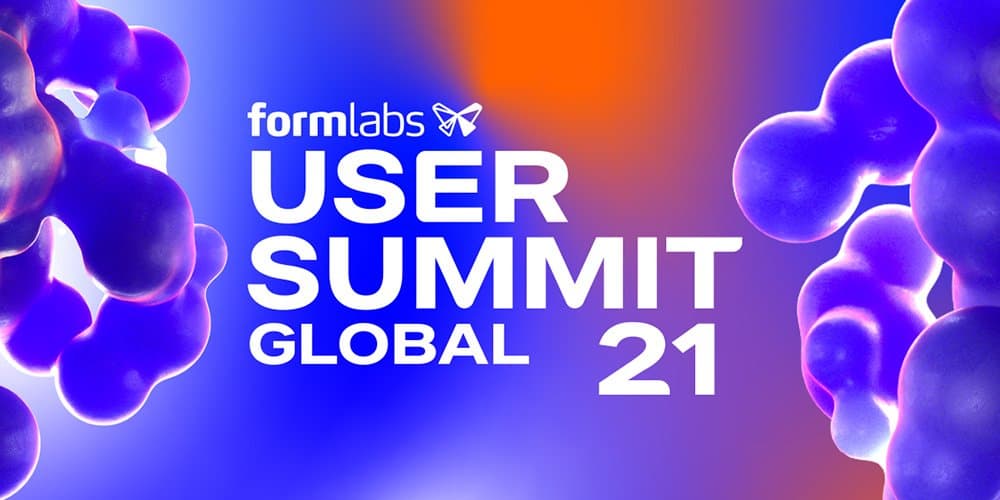 Webinar
Formlabs User Summit Video Archive
Want to watch Dr. Andrew Kanawati explain his work in detail? Gain access to our free archive of videos from the 2021 Formlabs User Summit, and watch Dr. Kanawati and other medical videos.
Watch the Webinar Now
3D Printing Tumors
Historically, research for medical printing has focused on fused deposition modeling (FDM) printers due to their low price point and ubiquitous market penetration in the past. Dr. Kanawati felt there was a huge opportunity to use stereolithography (SLA), due to the superior material properties of the final parts. These material properties, such as being able to print watertight parts (something you can't do with FDM), meant higher quality medical parts could be printed and tested.
One day, Dr. Kanawati was examining a 41 year old patient who was complaining of leg pain. The patient had been diagnosed with a benign bone tumor in his pelvis at a young age, and managed nonoperatively since. A new MRI and CT scan revealed that the tumor was growing into the side of the patient's spine. Pushing up against nerves, the tumor represented a serious medical challenge.
Every tumor is different, and each patient is different. For complex cases involving the spinal cord and nerves, being able to examine human anatomy in 3D space can be the difference between a successful surgery or a failed one.
Dr. Kanawati turned to his Formlabs SLA printer and Grey Resin and started printing. A full model of the lower spine and tumor used 156ml of resin, the equivalent of only $23. He said, "Grey Resin is the workhorse resin from Formlabs. It has a very nice surface finish. I find Grey Resin very reliable in terms of print success."
A physical, 360º model of the patient's spine model and tumor helps surgeons to reduce errors and improve patient outcomes. The models help surgeons visualize and handle the contact points between the tumor and the nerve branches, granting them greater dexterity and confidence when operating. This is a major benefit of 3D printing for spinal surgery. Having SLA printers in-house allows surgeons to scan, segment, and print models within a day. In emergency cases where time is of the essence, a 3D printed model can inform the surgeons' decisions and grant them extra confidence.
Having access to a 3D printed model helps with pre-operative planning, allowing Dr. Kanawati to assess the possibility of conducting a shorter operation. Less time in surgery means reduced spinal cord tension without causing direct neural damage. It also gave the team enhanced insight into which pedicles ( a very strong, cylindrical, anatomic bridge between the dorsal spinal elements and the vertebral body) were viable, and how best to conduct the surgery.
But Dr. Kanawati wasn't done creating his patient model. Taking his 3D printing to the next level, he showcased the power of SLA printing for medical applications by printing with multiple materials on a single machine. Dr. Kanawati swapped his build tray for a new one, and started creating replicas of the patient's nerves in Elastic Resin. This allowed him to overlay the nerves onto his spine model, meaning there were no surprises once the surgery started. He said, "during the operation, we entered the patient from the back. While in surgery, we couldn't see the nerves, but because of the 3D printed model we knew exactly where they were."
Dr. Kanawati

"during the operations, we entered the patient from the back. While in surgery, we couldn't see the nerves, but because of the 3D printed model we knew exactly where they were."
Saving a Limited Resource
3D printing can assist in far more than preoperative planning. Dr. Kanawati wanted to know if he could 3D print patient-specific cutting guides to use for an accurate laminectomy (a procedure involving surgical removal of the bony arch of the vertebrae, called lamina). . This helps ease pressure on the spinal cord or the nerve roots that may be caused by injury, herniated disk, narrowing of the canal (spinal stenosis), or tumors. According to the Healthcare Cost and Utilization Project (HCUP) Nationwide Inpatient Sample (NIS), "the annual estimate of laminectomy discharges averages around 34 discharges per 100,000 adults from 1998 to 2008", making them a very common operation.
Dr. Kanawati once again turned to his Formlabs SLS 3D printer and Grey Resin, printing both the guides and a spinal model on the same build platform. After removing and post-processing his models, he was able to screw the guides into the spinal model to see if they fit. If any adjustments were needed, they could be easily reprinted.
By conducting a full surgical simulation before the cadaveric study, the team is able to find issues with their cutting guides without wasting or risking a fresh cadaver. Given that cadavers are a limited resource, reducing failures in the preoperative testing phase is a source of significant cost savings.
The cutting guides have another benefit: they enable the use of high-speed drills. Normally high-speed drills are not allowed in such delicate procedures, as if they are misguided they can easily damage surrounding neural elements. But with a perfect fit 3D printed cutting guide, these drills are usable and greatly improve and speed up surgery.
Dr. Kanawati has since published a research paper on this topic, titled The Development of Novel 2-in-1 Patient-Specific, 3D-Printed Laminectomy Guides with Integrated Pedicle Screw Drill Guides.
Learn How 3D Printing is Already Impacting Surgery
Dr. Kanawati is not the only medical professional using 3D printing to optimize workflows and improve spinal surgery outcomes.
Mr. Andrew Bowey is responsible for leading the 3D platform within the Royal Victoria Infirmary and Freeman Hospitals based in Newcastle, which are pioneering centers for spinal treatments within the UK. Bowey's team prints 3D anatomical models that aid clinicians in explaining procedures to patients and their families, helping to fully demonstrate risks and manage expectations. By conducting a full surgical simulation before the operation, Mr. Bowey was able to save over 120 minutes of time during a complex surgical procedure, equating to around £8,000 GBP of the hospital's funds. In addition, the process also contributed to reduced blood loss and better communication with the surgical team throughout the procedure.
"Spinal procedures can be extremely complex and no two procedures are the same. Anatomical models help surgeons like myself in explaining the associated risks of a procedure, which is important for gaining informed consent especially when complications could put them at risk of paralysis." —Mr. Andrew Bowey, Spinal Surgeon, Newcastle upon Tyne Hospitals
Click here to learn more about how Mr. Andrew Bowey and how he was able to achieve these cost savings. To learn more about Formlabs Medical, visit our industry page.