How the USA's Leading Supplier for Jails Develops New Products
Bob Barker Company is one of the most widely recognized names in the most closely guarded markets in the United States. Since its humble beginnings in the back of a barbershop in 1972, the company has grown into a leading supplier for corrections and detention customers. This includes county jails, state prisons, federal penitentiaries, juvenile facilities, and mental health and rehab facilities throughout the U.S.
To address increasing competition in the market, the company embarked on a strategy to complement the supplies it sources and began developing its own products that include security toothbrushes, anti-shank razors, and silicone checkers that are soft and quiet so inmates can't use them as weapons.
The team turned to their Formlabs 3D printer to prototype a wide range of truly unique designs which are not found in any conventional industries. Read on to learn the challenge they face to find and develop products that can promote health, safety, security, and normalcy in a demanding and rigorous environment. 
What Customer Focus Means for Jail Supplies
"The state of today's correctional and detention industries involves an immense amount of scrutiny from many different stakeholders. Jails and prisons are budget-conscious entities, but they cannot skimp on quality for the fear of jeopardizing the security of their facilities. Local, state, or federal governments oversee most jails and prisons, and they allocate facility budgets accordingly. None of these customers want accidents or incidents to occur within their walls that could result in injury or harm to its officers or residents," said Jeremy Amidon, Senior Director of Marketing and Strategy, Bob Barker Company.
Soaps and shampoos can't contain common allergens. Utensils must be functional but not rigid enough for inmates to use them as weapons. Residential safety products, such as jumpsuits and helmets that enhance safety and modesty for an individual who is on suicide watch, must minimize the risk of self-harm. And mattresses must live up to the rigors of institutional use.
Bob Barker Company sources its products both domestically and globally, but most manufacturers don't design consumer goods for use within jails or prisons and sometimes there are no consumer variations of a product that would be safe in jail. 
"Inmates could shave down rigid toothbrushes to form a sharp, knifelike object, or they could stuff normal dominoes into a sock and use it like a club. It's human nature to become incredibly inventive with the objects at your disposal when forced into a stressful situation," said Amidon.
With that in mind, Bob Barker Company created its own Product Development Team focused on inventing products specifically for the unique demands of jail and prison customers.
Generating Product Ideas
To source ideas, Bob Barker Company primarily relies on feedback from its customers, because their needs are so specific to their industry that ideas rarely come from outside of the industry. Account managers visit corrections and detention centers every day and make a concerted effort to ask customers about the challenges they face and the solutions they need.
Recently, the company has also created a customer panel with more than 50 customers to solicit feedback on new product prototypes, ideas, or common issues faced by the jails. Panel members receive surveys on a regular basis that they can quickly answer. 
"In exchange for their feedback, they're the first ones to learn about new innovations and products. They also achieve a sense of pride as their feedback directly leads to making products healthier, safer, and more secure. It's a win-win for Bob Barker Company and all the customers who benefit from the new products," said Gerrad Allison, Director of Product Development, Bob Barker Company.
Developing Products That Can't Be Turned Into Weapons
The most common requests from customers are for safer personal care items, including toothbrushes, razor blades and combs, and for safer packaging for soaps, shampoos, and toothpastes.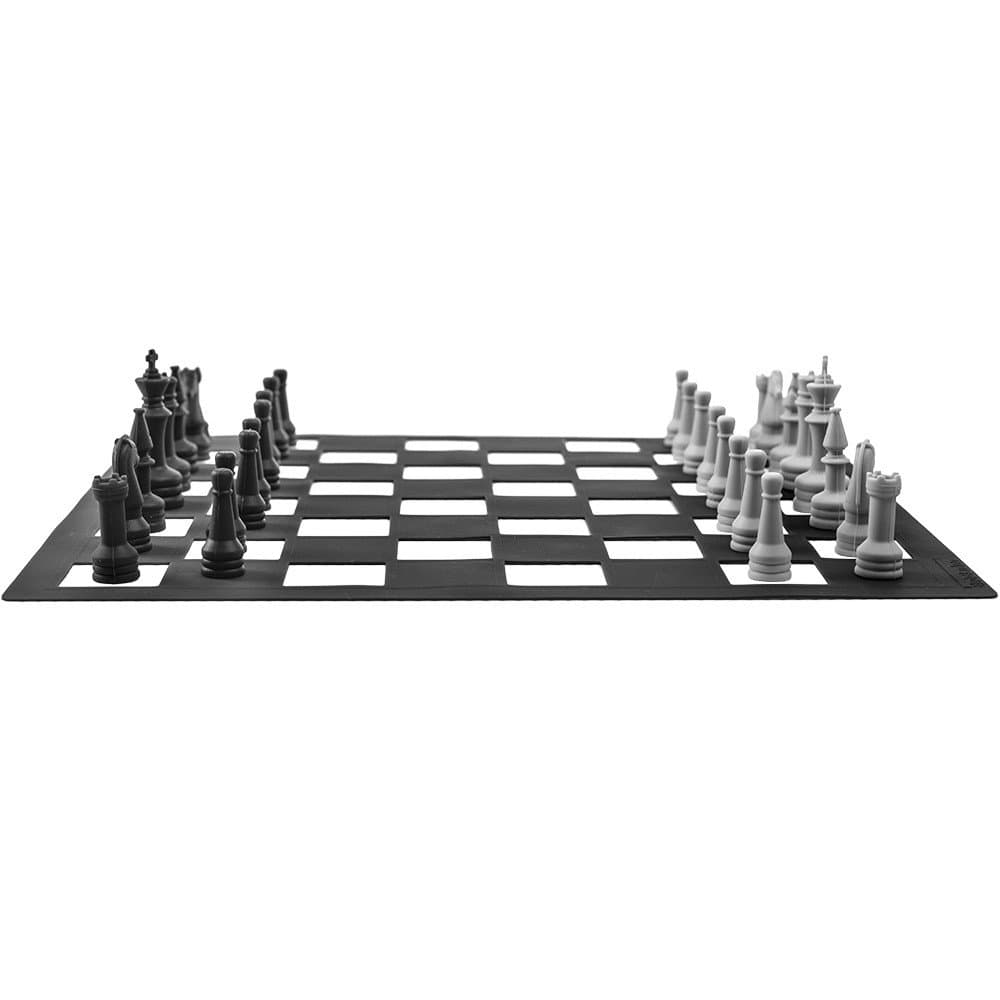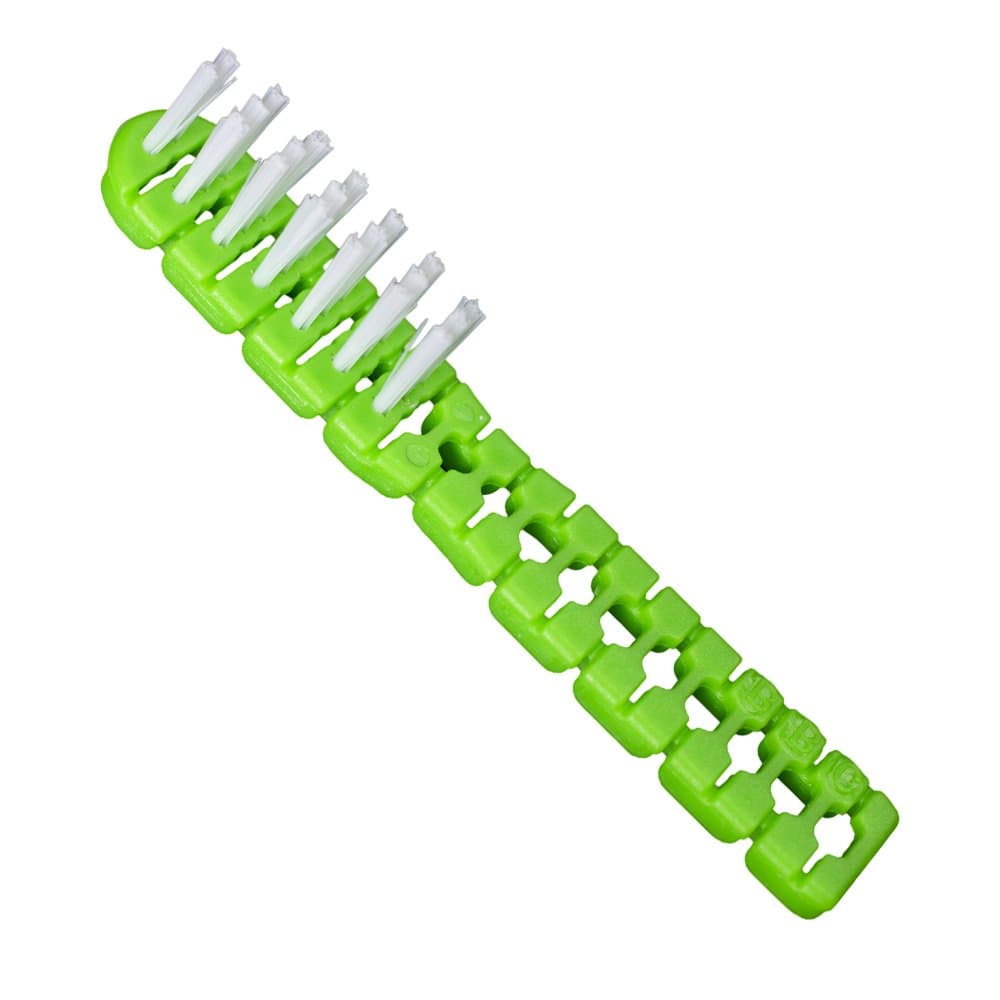 Bob Barker's proprietary products include a silicone chess set, Exo-Frame chain-link toothbrush,and a variety of anti-shank razors.
Beyond manufacturing products like mattresses, shower curtains, and pillows specifically for institutional environments, Bob Barker Company set up an internal product research and development team two years ago to be able to offer its own proprietary products. For example, the company now sells silicone dominoes and checkers that are soft and quiet so inmates can't use them as weapons. They also offer a three-in-one dissolvable shower pod, which leaves behind no waste or packaging for inmates to use as weapons. 
"A handful of customers specifically requested a toothbrush that inmates could not weaponize, which resulted in one of our most unique designs: a flexible, chain-link toothbrush called the Exo-Frame® Toothbrush, which residents cannot shave down into a sharp object," said Allison.
The Exo-Frame Toothbrush was a novel take on a common problem. Other companies already create safe, flexible toothbrushes made of silicone-type materials, but Bob Barker Company needed a more unique solution. It required an immense amount of time and effort to design and prototype, because no other product existed that the team could evolve to fit the customer requirements. They had to start from scratch. 
"The initial idea for the Exo-Frame Toothbrush included the hypothesis that small, rigid structures with a limited amount of continuous material connected in such a way that when manipulated, the overall structure would fall apart," said Lena Butterfield, Product Design Engineer, Bob Barker Company. "If someone tried to grind the toothbrush to a point, as soon as they began grinding it, the rigid 'links' would prove too small to form a dangerous point, and the structure would crumble before anyone could fashion it into something dangerous. The concept comprised an 'alternating support system' that allowed the toothbrush to be rigid enough for functional toothbrushing but including as little material as possible."
With the concept in mind, the development team created 3D models using CAD software. The software enabled the team to create numerous designs and virtually test their strength and durability against applied pressure or twisting using finite element analysis. 

"Developing a toothbrush that people can't weaponize is an incredible challenge, but if no one can use the toothbrush to actually brush their teeth because it's too weak, then the product is a failure. Once we landed on a design that could hold up to the normal rigors of toothbrushing, it was time to take the design from the computer screen to the real world," said Butterfield.
The team used a Formlabs stereolithography (SLA) 3D printer to make prototypes for the toothbrush. Also, to emulate the process by which the toothbrushes would be produced, the team used the same SLA 3D printer to make injection molds for developing prototypes. They knew the final product would be made of polypropylene, so the injection molds allowed the team to cast Exo-Frame toothbrushes in polypropylene for testing. By printing several different versions, the team could determine which designs were more functional than others. 
---
White Paper
Injection Molding from 3D Printed Molds
Download our white paper for a step-by-step walkthrough of the methods used to test the viability of 3D printed injection molds and best practices and recommendations for designing molds for 3D printing.
Download White Paper
---
In the past, Bob Barker Company would need to communicate with its manufacturer overseas each time they needed to make a change to the design. With the 3D-printed prototypes and molds, they had the opportunity to perfect the design before sending final instructions to the manufacturer. The prototypes also served as the first safety checkpoints. Members of the team tried to grind the prototype to a point, then poke balloons or ballistics gel to see if they could leave any discernible punctures. 
The prototypes showed a lot of potential, but they needed multiple steps of refinement and had to be revised based on their evaluations of safety, durability and aesthetics. In the end, the team went through six design iterations in three months before they landed on a final design. 
With a viable, functional product in hand, the product development team then moved the product to the last phase and worked with other departments to perform final product validation with customers, and implement quality, stocking, and marketing plans with launch materials and a delivery timeline.
"By having a clearly outlined process with milestones and check-ins, and taking the concept to customers as early as possible, the team ensures full buy-in and customer approval before launching a product. We take the guesswork out of launching a product and use quantitative data and qualitative feedback to develop a successful product," said Allison.