How the Fuse 1 Helped BTI Gauges Corner a Niche Automotive Market
Half of all American businesses fail within their first five years, according to the Bureau of Labor Statistics. With the odds stacked against new business owners looking for longevity, how can they avoid failure and insulate themselves from destabilizing forces? 
For Brandon Talkmitt, founder and owner of BTI Gauges, the answer to that question lies in 3D printing with the Fuse 1 selective laser sintering (SLS) printer. Not only has Talkmitt cornered a niche market, he's been able to turn a side venture into a successful, full-time business that has weathered the COVID-19 pandemic, global supply chain issues, and rising prices of raw goods.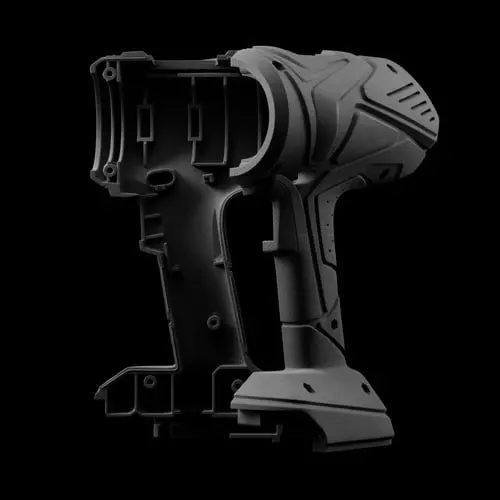 White Paper
Introduction to Selective Laser Sintering (SLS) 3D Printing
Looking for a 3D printer to create strong, functional parts? Download our white paper to learn how SLS printing works and why it's a popular 3D printing process for functional prototyping and end-use production.
Download the White Paper
Finding the Gap
Like many successful businesses, BTI Gauges started with a gap in the market—Talkmitt was looking for a customizable approach to telemetry display for his high-performance car. In a typical commuter vehicle, dashboard displays are limited to standard metrics like speed and wheel revolutions per minute (RPM). However, for high-performance cars, drivers need to know much more about how the car is performing in order to safely navigate speeds over 150 mph. With such high speed and power, things like coolant pressure are of vital importance for safety. To display all this information, drivers add a series of gauges that show extra measurements, like air to fuel ratio, turbo charge boost, coolant pressure, and more. 
"With the power that these cars are generating, when things go bad, they go bad quickly, and they are enormously expensive to fix," says Talkmitt. To avoid things taking a turn for the worse, drivers have to keep a constant eye on the displays to avoid the engine becoming overpressurized or too hot. But with so many different metrics to monitor, gauges proliferate, cluttering up the front of the car. 
Talkmitt searched, unsuccessfully, for a gauge that contained multiple performance metrics, so his windshield wasn't littered with multiple screens and distracting read-outs. So, as in the origin stories of so many founders, he simply created what he couldn't find in the market. "I was looking for something and no one made it, so I designed a single, round gauge with a touchscreen that showed all this information," Talkmitt told us. He began by prototyping the external casings of the gauges on a fused deposition modeling (FDM) 3D printer and testing them out himself, subjecting the casings to high heat environments inside cars and ovens, and modifying the design to complement multiple car models.
Good Looks, Great Performance
Right away, there was interest in his product from clientele driving 1990's style Japanese race cars, Lamborghinis, Dodge Vipers, and other high performance vehicles. For enthusiasts who fall in love with the way a car looks, it is painful to clutter a dashboard with multiple unsightly gauges—a sleek, single touch screen readout was both efficient and aesthetically pleasing.  
Here, Talkmitt ran into another problem. The surface finish of the FDM printed parts couldn't match the high-end look and feel of the gauge's design. "Not everyone was cool with the layer lines," says Talkmitt. "We had to sand the layer lines out, then use automotive body filler to fill them in. It was a very arduous process." 
Talkmitt began evaluating other 3D printing options, including expensive plastic powder bed fusion 3D printers, resin 3D printers, and an inexpensive compact SLS option. But between the half a million dollar price tags on some, and the complex materials purchasing process from others, there just weren't any options available. That is, until he heard about the Fuse 1. "When I got the sample I thought, 'Man, if my parts can look like this.' So I ran some tests, figured out what kind of heat it could tolerate. Did the finishing and painting process on it, and everything worked," says Talkmitt.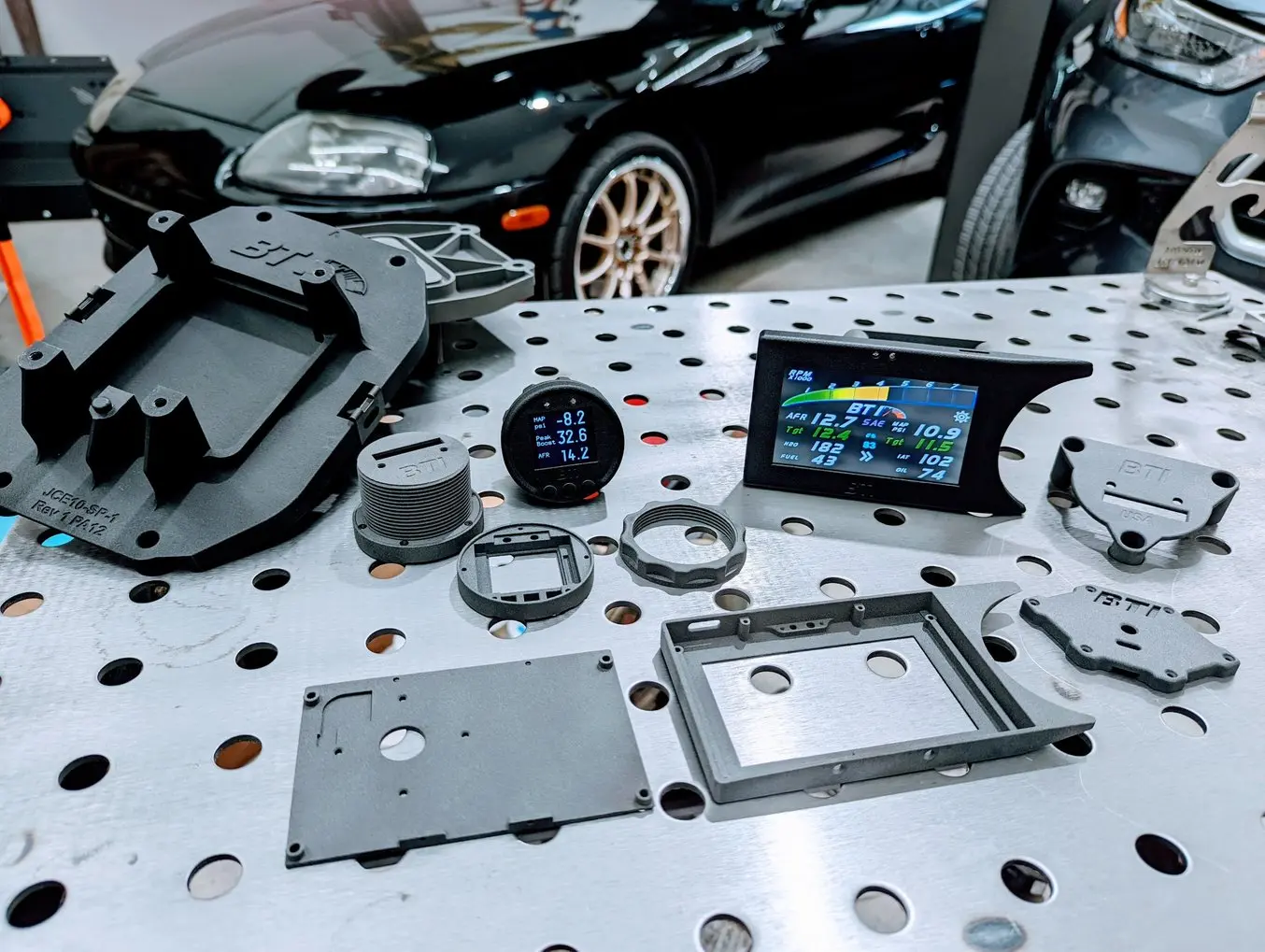 Pin-Point Accuracy
Talkmitt needed more than just good looks to ramp up production with the Fuse 1—he needed the parts to be consistently accurate even at high volumes, and he finally had a printer capable of achieving repeatable, tight tolerances. Talkmitt was able to dial in the precision of his files, confident in the knowledge that the Fuse 1 could accurately print the detailed features he designed.
"I designed a 40 mm x 40 mm hole, and now with the Fuse 1 I can print a 40 x 40 pin, and it will actually fit. We do screw threads and other features that have to be accurate. In an automotive environment, other parts would warp, but since we moved to the Fuse 1 we haven't had a warped part"

Brandon Talkmitt
Sample
Request a Free Sample Part
See and feel Formlabs quality firsthand. We'll ship a free SLS sample part printed on the Fuse 1+ 30W to your office.
Request a Free Sample Part
Antifragile Manufacturing
Parts like these can be manufactured in a variety of ways so what's the benefit of having an SLS printer in-house? For BTI Gauges, it has accomplished something the author Nassim Nicholas Taleb has deemed, 'Antifragility.' Antifragile entities are those that not only withstand pressures and shocks, but are made stronger, better, and more efficient through them. During the supply chain issues of the last two years, BTI Gauges faced several shortages for the touchscreen displays, and other components needed for their nine product lines. For a fragile manufacturer, these shortages might have stopped production, distribution, and revenue generation. For Talkmitt, they forced him to source new types of displays, which affected the type of processor, circuit board, and shape of the gauge itself.
By bringing 3D printing in-house with the Fuse 1, he was able to pivot immediately to a new design, without having to spend thousands of dollars on new tooling, or dealing with a backlog of now-obsolete products. "I would have been stuck with all that plastic, but with the Fuse 1, I could make the change on the fly. It was a 30 minute thing for me to change the files. Without it, I would definitely be stuck right now," says Talkmitt. 
Talkmitt had no reliance on an external service provider, and kept everything as vertically integrated as possible. Facing several shortages pushed him to develop a digital inventory of spare parts to protect himself from future supply chain shortages. Dealing with economic pressures out of his control actually strengthened his business model, and insulated him from future shocks—the definition of antifragile.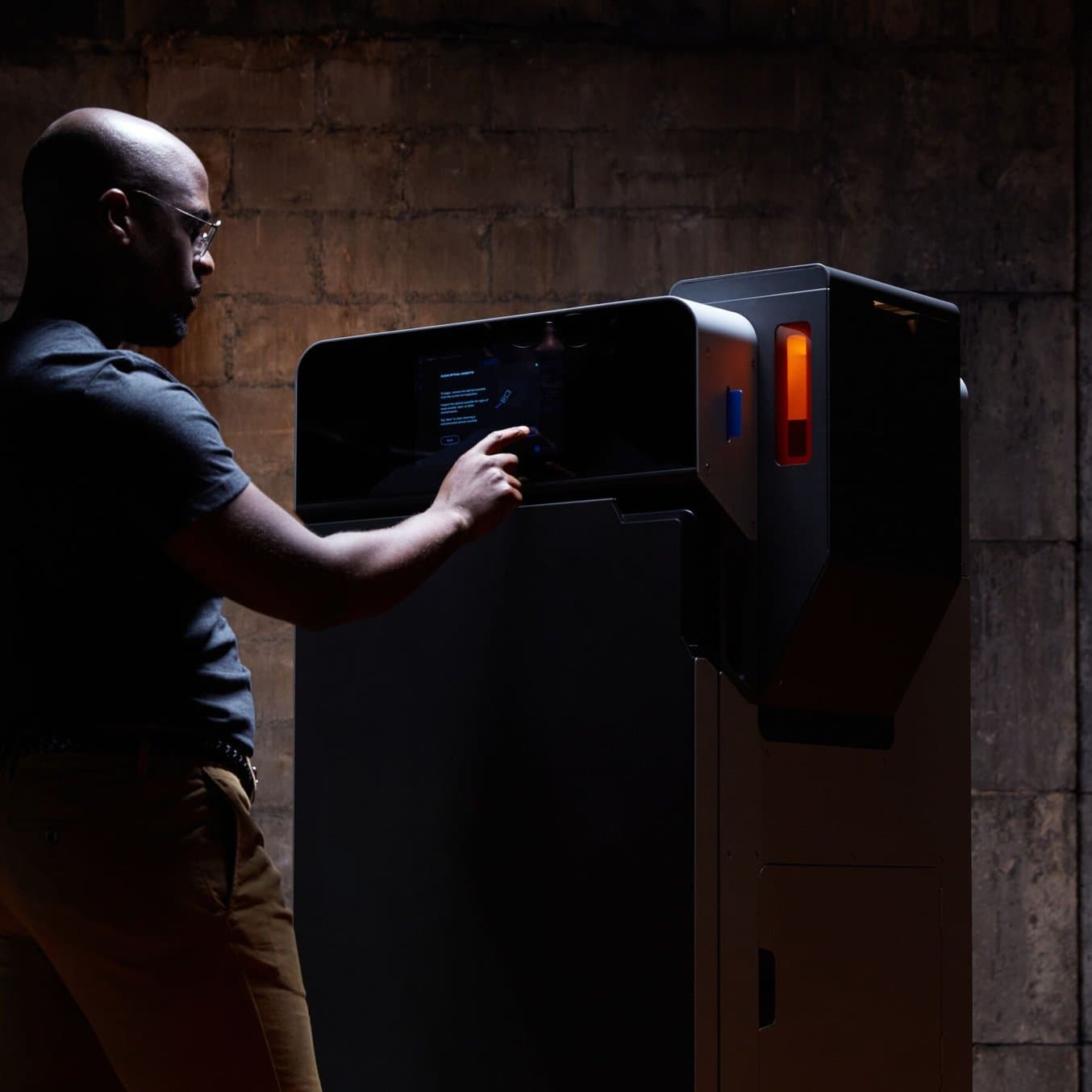 White Paper
Outsourcing vs. In-House: When Does it Make Sense to Bring SLS 3D Printing In-House?
In this white paper, we evaluate the value proposition of bringing SLS 3D printers in-house, in comparison with outsourcing SLS parts from a service bureau.
Download the White Paper
High Powered Production
To keep ongoing production cost-effective and sustainable, Talkmitt relies on the efficiency of the whole Fuse Series system. Utilizing PreForm's advanced packing algorithm, he's able to nest parts inside others to increase his overall packing density and match it as closely as possible to Nylon 12 Powder's refresh rate of 30%. "One of our products is a 4.3 mm gauge that needs a front and back piece, but then there's all this room in the middle, so I'll take a 3.5 mm piece and nest them inside. We can strategically fill the build volume and regularly hit 25% packing density," says Talkmitt.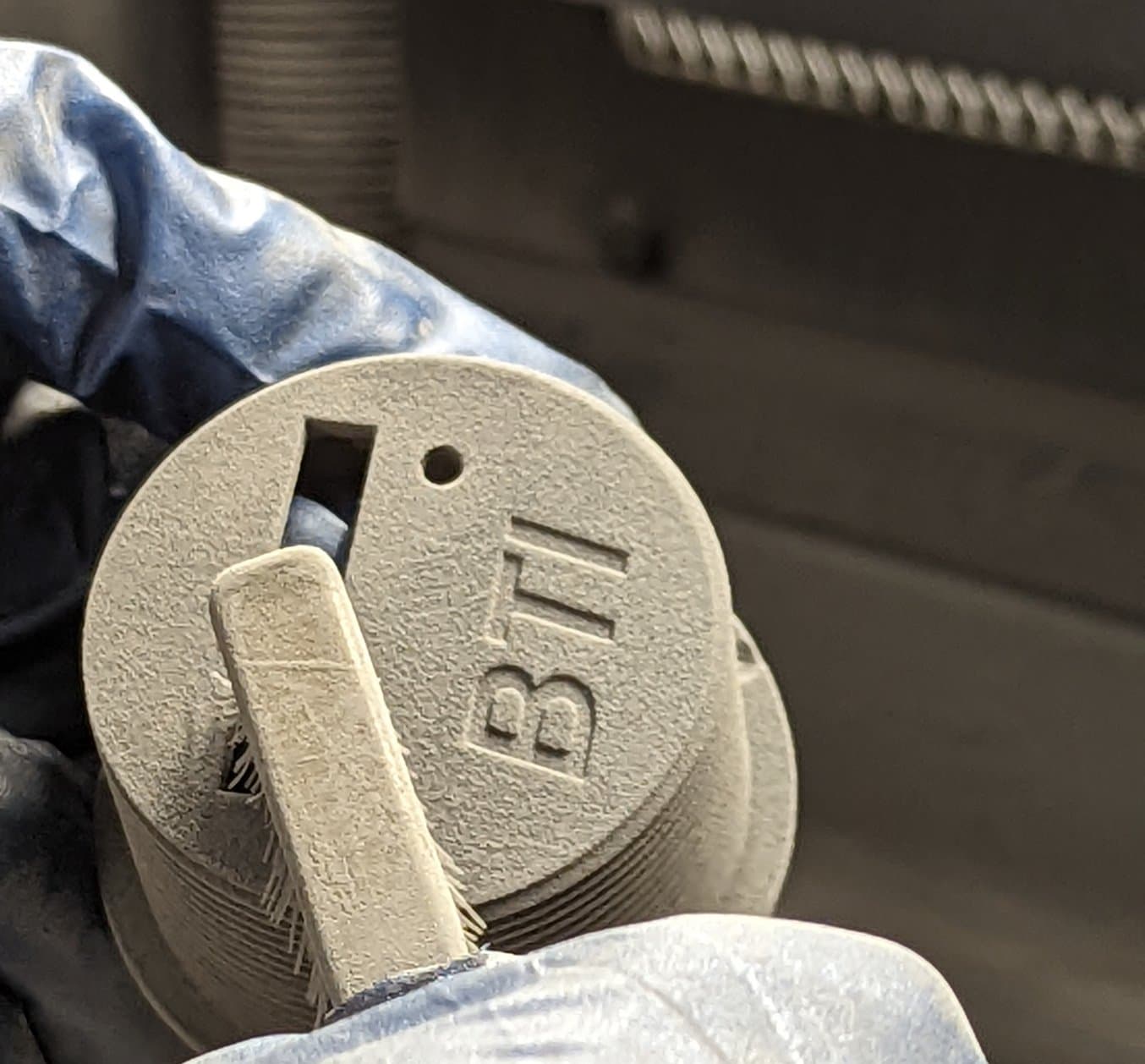 By efficiently packing parts to such a high density, Talkmitt can achieve close to a zero waste printing workflow, where every bit of powder gets used in successive rounds of printing. For a small manufacturer, this efficiency creates a lower cost per part and a faster timeline to positive ROI. 
The high throughput of the Fuse 1 has allowed Talkmitt to transition from three FDM printers that were running nonstop, to once a week, fully packed build chambers on the Fuse 1. Utilizing the Fuse Sift's streamlined workflow allows Talkmitt to spend less time post-processing, and more time on designing new parts and growing the brand's presence. "On the back wall of our shop we have the Fuse 1, Fuse Sift, and blasting cabinet. Then painting, assembly, and boxing all snake through the shop floor. The size and footprint of the Fuse 1 does work perfectly for the process," says Talkmitt.
Driving It Forward
As a new business, breaking into an industry where cars are routinely sold for hundreds of thousands of dollars is difficult. Doing it amidst a global shutdown, international supply chain snarls, and economical turmoil is near impossible. 
By implementing in-house manufacturing with a high quality SLS printer like the Fuse 1, he was able to control and secure his production power, rocketing him above those still dependent on traditional manufacturing or external suppliers. "I'd recommend it to anyone. The Fuse 1 has changed the game for us," says Talkmitt.