How Volkswagen Used 3D Printing and Electroplating to Create Metal Hubcaps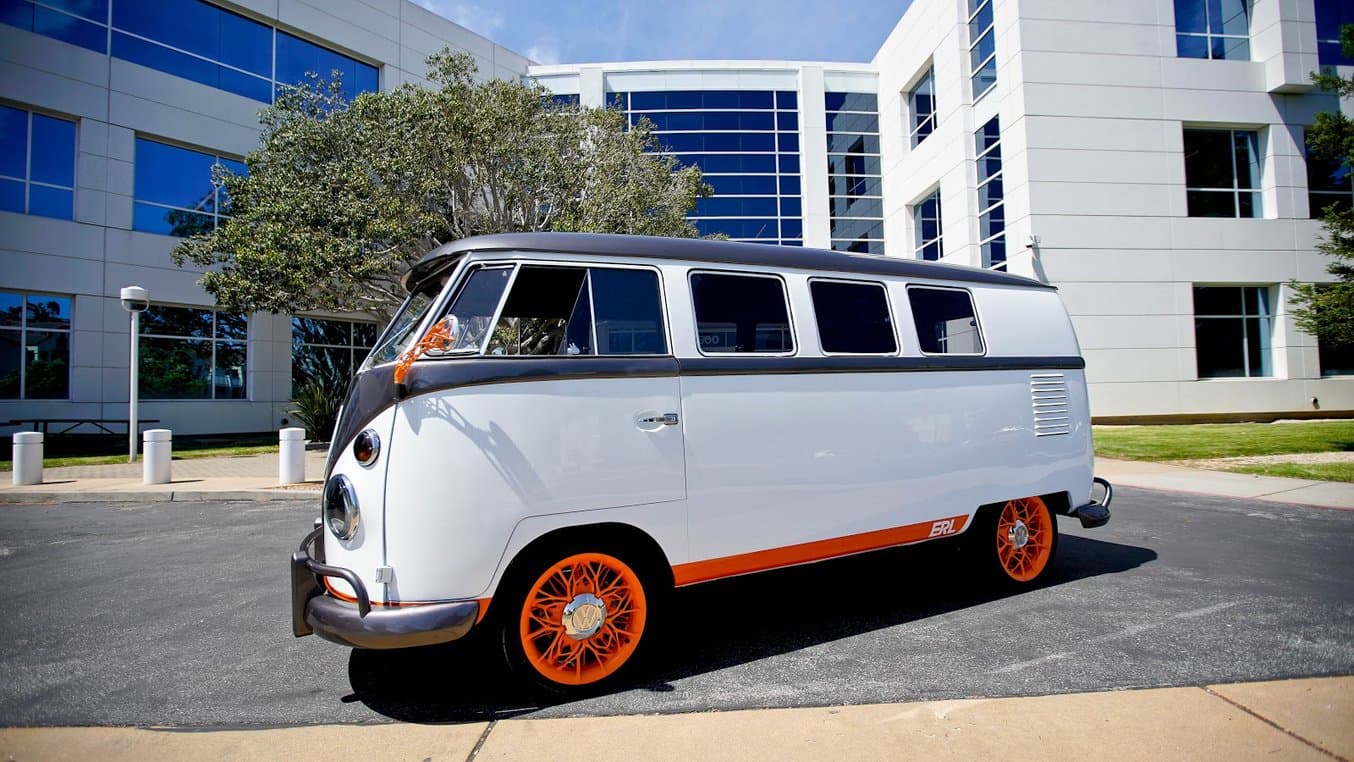 Metal 3D printers are hot right now, but for the most part they remain expensive, exotic, and extremely complicated. As it turns out, plastic 3D printers can actually be better at producing many metal parts.
The trick is to combine polymer printers with another process like lost-wax investment casting, sand casting, or low-temperature direct casting. Paired with the right metal process, polymer 3D printing outperforms on surface finish, material selection, and cost compared to metal 3D printing.
One of the easiest and highest-quality ways to get metal parts from a polymer 3D printer is through electroplating — an approach that Volkswagen and Autodesk took to produce a spectacular set of hubcaps for a futuristic concept vehicle.
A Concept Car Driven by 3D Printing
Volkswagen's "Type 20" concept vehicle is a modern reimagining of a classic VW microbus from 1962, and a showpiece for the automaker's next-generation technologies. VW's designers worked with Autodesk to create several generatively-designed structural components, including a set of highly expressive cast-aluminum wheels. Those wheels needed hubcaps that drew on VW's iconic styling while still fitting properly among the organic forms of the spokes.
The solution: print the hubcaps on a Formlabs desktop SLA 3D printer using Clear Resin, then electroplate them with a 0.004-inch-thick layer of nickel. The resulting parts look and feel like metal, but they could be produced quickly as designs evolved, with minimal geometric constraints.
How to Electroplate 3D Printed Parts
Electroplating is an electro-chemical process in which metal ions are deposited in a thin layer on the surface of a part. Electroplated surfaces are truly metal; in addition to creating metal look-and-feel, plated surfaces significantly strengthen their underlying parts and improve material resistance to wear, UV exposure, and corrosion. RePliForm, the plating service that Formlabs and Autodesk worked with to produce the VW hubcaps, has found in tests that electroplating increases the tensile strength of SLA prints by 3x, flexural strength by nearly 10x, and stiffness by 4x.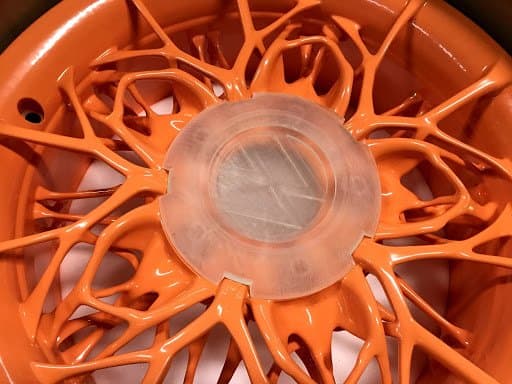 Plating is available in a wide variety of metals, including gold (ideal for creating premium appearance at modest cost), nickel (great for corrosion resistance), and copper (for surface electrical conductivity). These surfaces can be polished, brushed, bead-blasted, or coated like any thin metal surface. On the VW hubcaps, raised surfaces are polished to a mirror finish, while the embossed surface behind the VW logo is left matte, creating a subtle contrast.
Electroplating is ideal for automotive prototyping and other fields where metallic finishes are crucial, but it also works well for production parts that need to have the external characteristics of metal at the lightest possible weight: just start with a hollow or lattice-filled print.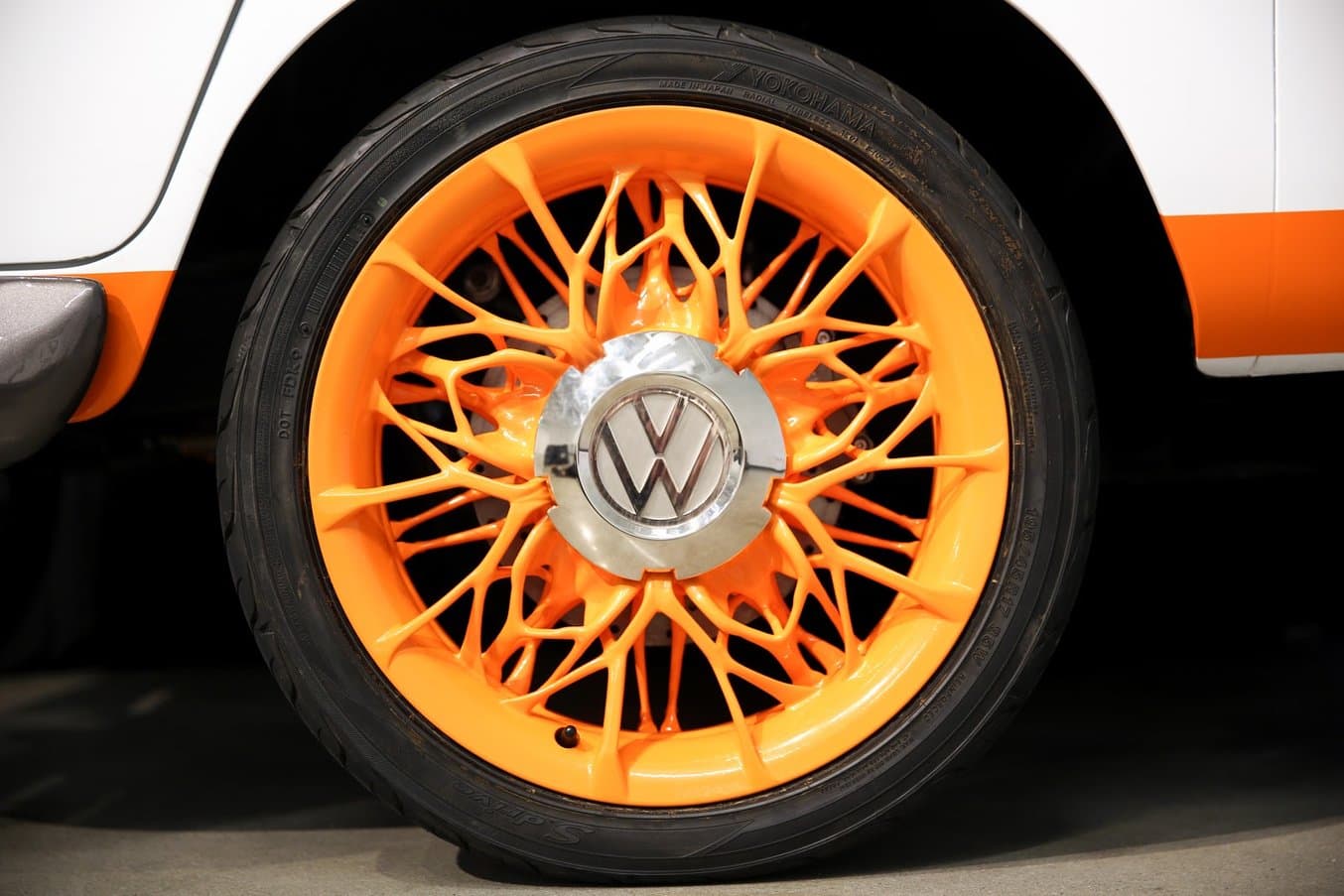 It's possible to experiment with electroplating in a workshop, but the process involves corrosive chemicals and lots of electric current, and you'll get the best results from an experienced electroplating service like RePliForm. Expect to spend between $200 and $600 to nickel-plate an object the size of these hubcaps, depending on surface area, plating thickness, finishing process, and turnaround time.
SLA 3D printing is a great match for electroplating. Compared to fused deposition modeling (FDM) and selective laser sintering (SLS), which produce rough parts that aren't watertight, SLA offers extremely smooth surface finish, fine detail, and watertight geometries. Layer lines and support marks can show through plated surfaces, so experiment with print orientation, keep supports away from essential details and textures, and finish your prints by wet-sanding critical surfaces to 600 grit. Talk with your electroplating service about any special finishing requirements before preparing your prints.
How to Use 3D Printing in Manufacturing
Electroplating is one of many examples of how additive processes can support product development and manufacturing. Explore how you can use 3D printing to drive innovation and save time and costs with custom parts, tooling, fixtures, molds, and more. 
Learn More About 3D Printing in Manufacturing
White Paper
Strength from Metal: Strategies and Use Cases for Electroplating SLA Parts
Read on to learn how engineers are adding metal to resin 3D prints, and why hybrid metal parts can open doors to a surprising range of applications, including (but not limited to) end-use strength and durability.
Download the White Paper
Webinar
The Closest Thing to Metal 3D Printing With a $3500 Printer
In this webinar, learn how electroplating expands the material palette of SLA 3D printing to achieve high-stiffness, wear resistant end-use parts.
Watch the Webinar Now