Rewriting the Product Development Process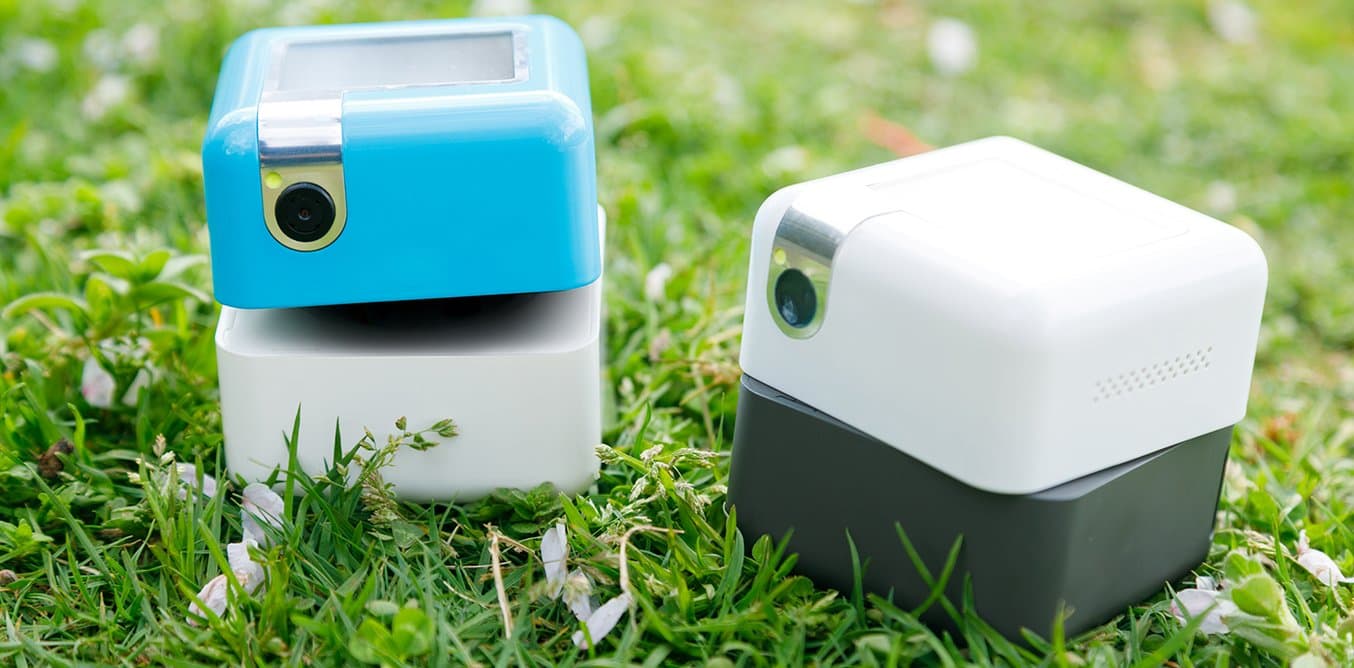 Natsuo Akazawa wants the world to rethink robots: what they look like, where they live, what they do, and even how they're made.
Akazawa is well on his way to achieving his dream of developing a new kind of robot, produced in what he calls a "futuristic factory." He's the president and representative director of PLENGoer Robotics, which will ship its first product, a service robot called PLEN Cube, later this year.
PLEN Cube isn't meant to live in a factory, but in your home or hand. It's an expressive but powerful hybrid of personal assistant and portable companion.
Akazawa's futuristic factory is fueled by 3D printing. Team members across countries coordinate designs in real time over cloud-based CAD and prototype in-house using desktop stereolithography (SLA) 3D printing, saving upwards of 85 percent in time and costs for some components. Ultimately, this digital design process inspired the company to rewrite and revamp its product development strategy.
Continue on to read more about what Akazawa and his team learned throughout the design and product development process for PLEN Cube, and how they'll hard-wire these lessons into their work moving forward.

Exploring Prototyping with 3D Printing
PLEN Cube's appearance is essential to its success, so the ability to rapidly prototype and test its enclosure and the mechanics that enable it to move proved crucial to the development process. 3D printed enclosures were also used in the prototypes for videos and crowdfunding.
"In order for people to use our product, it has to be fun and blend into people's lives," Akazawa wrote in a behind-the-scenes Medium post. "You can have the best technology in the world, but that won't matter if the product is cumbersome, ugly, or dull."
The PLENGoer Robotics team understood the value of in-house 3D printing for fast, cost-effective, prototyping and initially started with an fused deposition modeling (FDM) system, but found that it couldn't fully replace outsourcing.
"The biggest problem was lack of measurement precision. In the end, the prototype output with the FDM 3D printer could be shown only as a rough prediction of the final product, and in the final stages of the prototyping process, parts were produced through outsourcing using an SLA 3D printer in order to ensure correct measurement precision and finishing," Akazawa said.
"However, outsourcing increases cost, and even working with quick contractors would take one to two extra days. A decision was made to purchase an SLA 3D printer, and after asking feedback from some of our engineer friends, we purchased Formlabs' Form 2."
Engineering Fit: Optimizing Design for Functional 3D Printed Assemblies

Designing for proper tolerance and fit lowers post-processing time and ease of assembly, and reduces the material cost of iteration.

Learn More
Saving Cost and Time by Prototyping In-House
Right off the bat, PLENGoer Robotics saw significant cost savings from 3D printing in-house with the Form 2.
Directly printing a prototype of PLEN Cube's outer casing resulted in a cost reduction of 95 percent compared to outsourcing a CNC-milled master. Plus, production time was reduced by about 86 percent, taking only two days instead of two weeks.
"In the case of outsourcing, we can't make multiple prototypes on each occasion. The great advantage of the Form 2 used in-house is that we can repeatedly carry out tests," said Kazuya Shibata, an engineer at PLENGoer Robotics.
"Another great advantage for engineers is the ability to reduce time spent thinking about various parameters and configurations. As soon as a thought pops into my head, it can be verified immediately by printing with the Form 2."
In-house 3D printing also helps Shibata coordinate with colleagues in China and Ireland. Engineers across offices merge design data using cloud-based Autodesk Fusion 360 software, then, in Japan, Shibata prints designs over Wi-Fi on the Form 2 to evaluate and share with the team. Soon, they hope to integrate Form 2s in every office.
"Even we are surprised that we can experience such prototyping and development processes," Shibata said. "The impact on us has been great."
Establishing Rapid Product Development Processes
The PLENGoer Robotics team plans to take the product development and prototyping processes they experienced with PLEN Cube and systemize them into the roadmap for future products.
"While truly experiencing a new development process, we have been able establish certain cycles," Akazawa said. "Using the expertise gained from PLEN Cube, we want to increase projects that are on a slightly smaller scale. We also want to refine PLEN Cube with second and third iterations. Through such a development process, we believe that tools such as 3D CAD and the Form 2 will be absolutely essential."
See SLA Precision Firsthand
Akazawa and Shibata transitioned from FDM to SLA 3D printing in order to produce the precision of machined parts in-house–without the costs or wait time. See what's possible with SLA 3D printing for yourself: choose from more than 10 unique sample parts and we'll send one straight to your door.
Request Your Free Sample