How Polyurethane Materials Enable Mass Customized End-Use Parts
Historically personalization has been out of reach for the typical consumer or limited to soft goods like personalized embroidery on clothing, linens, or footwear. Personalization of durable goods, hardware, rugged equipment, and other things that require toughness, has been too difficult and costly to incorporate into the traditional manufacturing processes that make these goods. 
As 3D printing continues its advance into the mainstream through the introduction of new materials and more accessible workflows, mass customization is made affordable for a wide range of goods with diverse mechanical demands. 
End-use, rugged, and tough 3D printed parts are not only possible, but virtually indistinguishable from those created by mass production technologies. With desktop 3D printers like the Form 3+ in combination with the PU Rigid 1000 Resin and PU Rigid 650 Resin materials, Formlabs users can create customized end-use parts that stand up to impact, outdoor conditions, and repeated load bearing.
White Paper
Guide to Mass Customization
This guide will provide manufacturers with insights into the different approaches to customization, how to choose the most applicable approach, and more.
Download the White Paper
Formlabs Polyurethane Resins
For over a decade, product designers, engineers, and manufacturers have relied on Formlabs SLA printers to create parts with superior surface finish, pinpoint precision, and a range of mechanical properties that could simulate injection molded plastics. End-use capabilities, however, were relegated mostly to the low-volume tooling or manufacturing aid realm. 
To address this gap, Formlabs spent years developing an entirely new material chemistry, based on a precise combination of acrylate and urethane, a material capable of intense, high-impact use, but with an accessible and affordable workflow. With PU Rigid 650 and PU Rigid 1000, that delicate balance was achieved, and the same affordability, accessibility, scalable footprint, and ease of use that Formlabs brought to prototyping, modeling, and low-volume tooling, is now possible for end-use, customizable products.
Webinar
Introducing Polyurethane Rigid Resins: Pushing the Limits of 3D Printing
Join our materials experts as they discuss how the incredible properties of PU Rigid Resins paired with the benefits of 3D printing are eliminating previous limitations of traditional polyurethane manufacturing.
Register for the Webinar Now
Performance Materials for Elite Sports Performance
In the sporting goods world, prototypes aren't just for looking — they've got to perform. Product designers in the space may have used 3D printing for finding the initial shape or for aesthetic sign-off from a specific team or player, but then ordered one-off injection mold masters to create works-like prototypes for testing. 
With PU Rigid 650 Resin and PU Rigid 1000 Resin, functional prototypes are now possible, even for products like this lacrosse head, which will undergo high impact stress, tension, high humidity, and inclement weather in a typical testing scenario.
High quality prototypes that can also be used for functional testing allow product designers to gain advantage in highly competitive fields by shortening iterative cycles and improving feedback loops for performance. They can increase their customization options for different types of players or teams with different styles, without racking up high costs associated with multiple iterations of several different molds. 
At the 2022 Formlabs User Summit, Formlabs Chief Product Officer Dávid Lákatos demonstrated the impact strength and performance capabilities of PU Rigid 650 by testing this lacrosse head design. You can see the full functional testing in his keynote presentation.
End-Use Application Examples for 3D Printed Polyurethane Parts
Formlabs PU Rigid Resins create parts that are durable, tough, and long-lasting, making them ideal materials for applications that require long-term wear and tear, pressure, and exposure to outdoor elements.
Motorcycle Grips
Hand grips for motorcycles, mopeds, scooters, and bicycles have a unique set of material property requirements. They need to be ergonomic and comfortable for the hand, provide adequate traction to grip, and be durable enough to withstand elements like rain, snow, wind, and repeated pressure. Hand grips are traditionally manufactured through techniques like rubber or silicone molding, or injection molding.
These traditional methods require master molds that can be expensive to make and limit the types of geometries or patterns possible. By nature, producing en masse does not make allowances for any size or shape variation of the user's hands — it's simply too costly to manufacture them in quantities that could feasibly address all possible physical differences. 
3D printed tooling and molds can help lower the cost of manufacturing in small quantities, but true one-offs have been almost financially impossible, until now. With improved accuracy and material developments, direct 3D printing of these materials makes one-off, end-use hand grips possible. Formlabs PU Rigid 650 Resin and PU Rigid 1000 Resin have superior surface finishes and can withstand extreme outdoor environments, even over long periods of use.
Customized hand grips like this one improve not just the rider experience in terms of comfort, but can make handling the bike safer and more efficient. PU Rigid 650 Resin's weatherability and durability enhances the grip life, provides cushion, reduces vibrations, and helps with shock resistance.
Customers are willing to pay for bespoke options, and manufacturers can improve their bottom line with minimal additional labor cost. Once systems for scanning and creating the digital model of the customer's physical model are in place, affordable and scalable options like the Form 3+ SLA printers are easy to deploy. 
This workflow can also be deployed at the small business, aftermarket-parts level. Adding a Form 3+, humidity curing chamber, and the necessary PU Rigid 650 Resin is affordable, and can open up additional streams of revenue for small motorcycle dealerships looking to retain customers after the initial bike purchase.
Automotive Customization
Replacing traditionally manufactured parts, whether for repairs, customization, lightweighting, or performance improvement, is an automotive application previously impeded by material quality. Automotive end-use parts in particular need to be durable, temperature resistant, and have a smooth, professional surface finish. 
The demand for replacement parts is growing, and in the automotive industry, these applications are possible ways to implement 3D printed replacement parts:
Lightweight replacements to improve speed or performance 

Repair parts for broken components 

Customization based on body scans to improve comfort and control

Customization for aesthetic preferences
With the proliferation of electric vehicles, lightweighting in the automotive world is now commonplace in the development and design process for new models, but 3D printing can also enable owners of older vehicles to lightweight their own components, improving their vehicle's fuel economy. 
Similarly, 3D printed repair parts allow owners to establish more control over their vehicle's longevity, rather than rely on an OEM to have accurately predicted the right number and type of repair parts years in advance. Formlabs PU Resins are ideal for repairing components on the dashboard like knobs, gauges, and seat belt components due to the smooth surface finish and high impact resistance. 
Traditionally, customization in vehicles has been limited to color and aesthetic interior finishes. 3D printing can enable aesthetic customization as well, through personalized touches like hood ornaments or emblems, but true customization based on a driver's physical form demands highly accurate 3D printing and a material that can provide the right feel and ruggedness. 
PU Rigid 650 Resin is ideal for creating customized parts like this gear shift, modeled on a 3D scan from the driver's hand. For a manual car, control is imperative, and so a gear shift must be easily gripped with excellent traction as well as comfortable to the hand.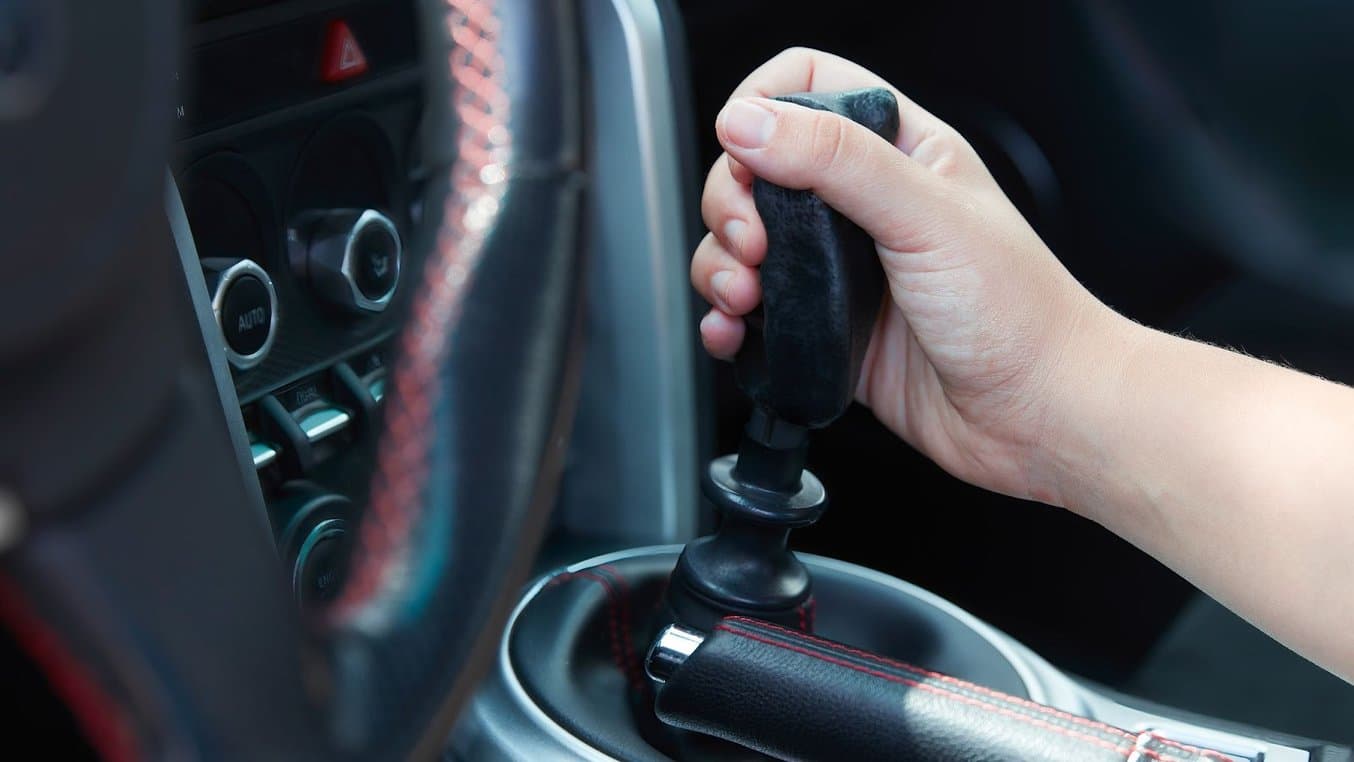 As capabilities have improved in each step of the workflow, the 3D printed replacement part application has become a source of income for many independent aftermarket parts providers, and has enormous potential for licensed automotive manufacturers, dealers, and subsidiaries looking to provide additional services.
Mass Customization for Consumer Goods
Customization is no longer something meant only for the top 1% of an industry. Top performers in athletics, for example, have always had access to customized goods, often as part of a brand campaign or in exchange for the endorsement of the product. But those customization capabilities often provide real performance benefits, and lessons can be taken from these experiments and applied to the typical consumer. 
Customization in sporting gear has been leveraged for the better part of the last century to help Olympians and professional athletes deliver and perform. Through affordable 3D printing and workflows that can be adopted by professionals without extensive 3D printing experience, customization for performance is now possible for recreational athletes and average consumers. 
With ski poles, 3D printed polyurethane hand grips improve comfort and facilitate longer rides with lower chances of losing a ski pole. The benefits to the skier are apparent, and the ability to provide this service makes any manufacturer or small business immediately in demand.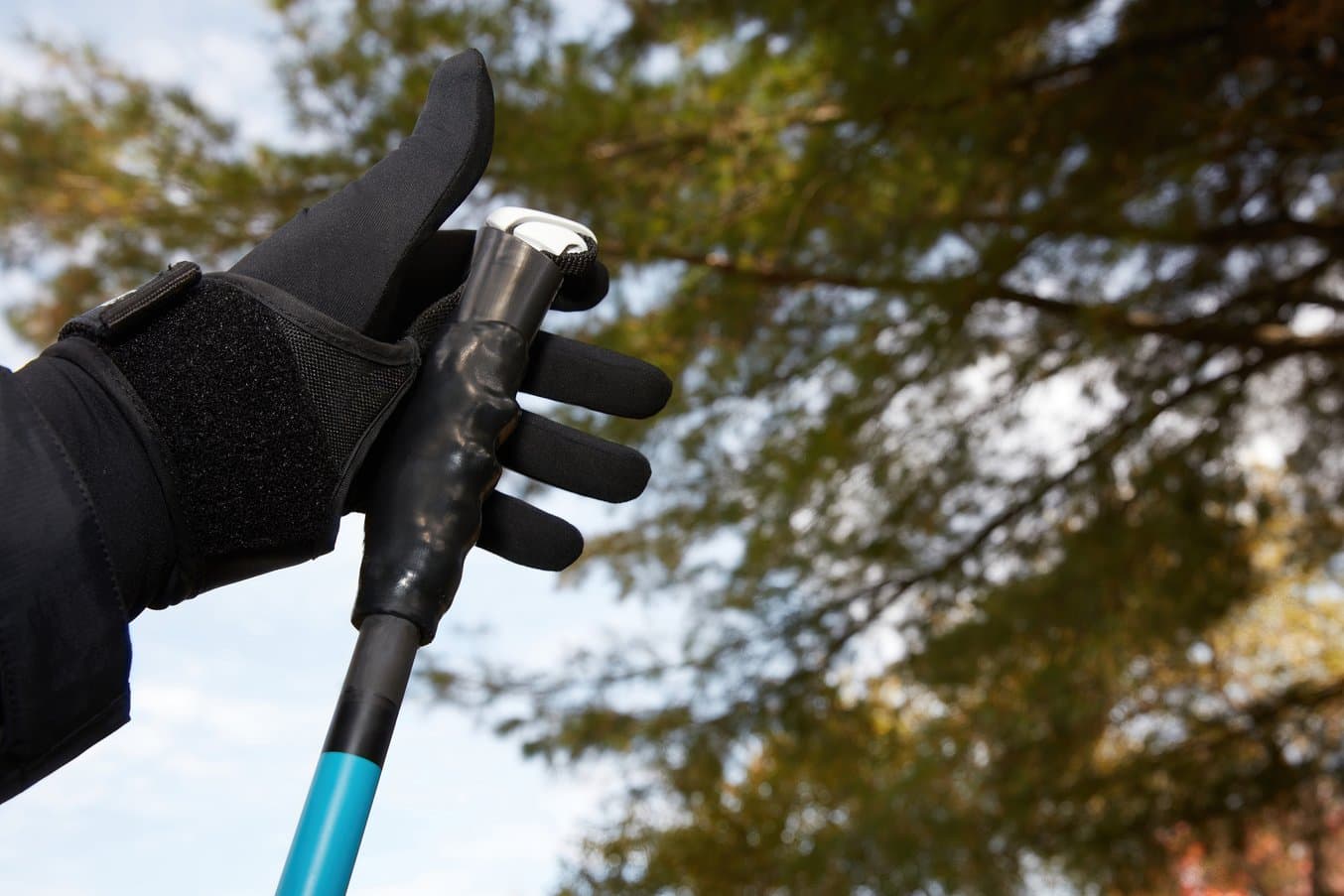 What Can You Produce?
New applications appear every day. What are you producing for end-use parts customization that is modernizing, diversifying, or expanding your company's product portfolio? 
Reach out to our Business Development Applications Team to brainstorm and explore PU Resins for customization of end-use parts, or purchase PU Rigid 650 Resin or PU Rigid 1000 Resin.