3D PRINTING FOR END USE PARTS
Manufacture Custom End-Use Parts and Complex Designs Without Tooling With 3D Printing
An end-use part is a good that is sold as a product, used as a sub-assembly in a product, or used as a component in a product. With 3D printing, you can create end-use parts without tooling, making it possible to create custom parts and complex designs in a cost-efficient manner.
From Bridge Manufacturing to Mass Customization, 3D Print End-Use Parts for a Wide Variety of Applications
Eliminate high tooling costs and months-long lead times, revise products quickly to accelerate time to market, and manufacture parts that used to be too complex, prohibitively expensive, or impractical to produce with traditional methods.
Low Volume Production
3D print production runs of one to 10,000+ end-use parts with high flexibility, high speed, and the ability to quickly scale up to meet demand.
See Also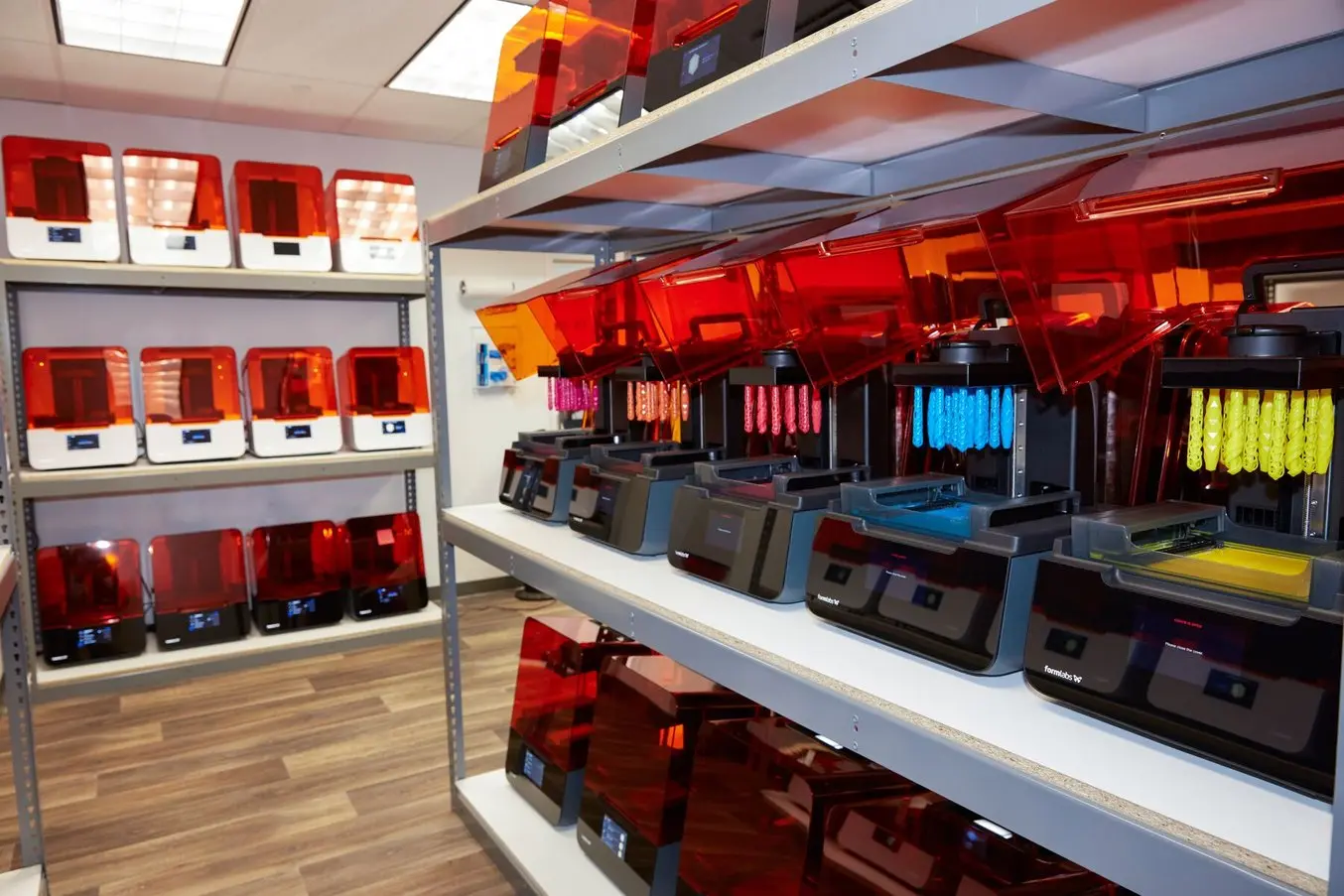 Webinar
How to Unlock Low Volume Production and Custom Manufacturing with 3D Printed End-Use Parts
Webinar
SLS 3D Printing vs. Injection Molding: When to Replace Molded Parts With 3D Printing?
Case Study
How XSPECTER Combines SLA and SLS 3D Printed End Use Parts to Manufacture Its Outdoor Camera Tripod
Case Study
Producing Custom Control Systems for Machines and Vehicles Using SLS 3D Printing
White Paper
Production of 3D Printed Eyewear on the Formlabs Fuse Series SLS Ecosystem
Mass Customization
The holy grail of producing customized products in large volumes is now a reality. With 3D printing, you can scale personalized products for mass-market opportunities without drastically increasing operational costs and delivery timelines.
See Also
Product Innovation
Push the boundaries of design complexity, optimize structures, and customize parts at no extra cost to develop unique and innovative products. Leverage the flexibility of 3D printing to explore new business models that bring you closer to your customers' needs.
See Also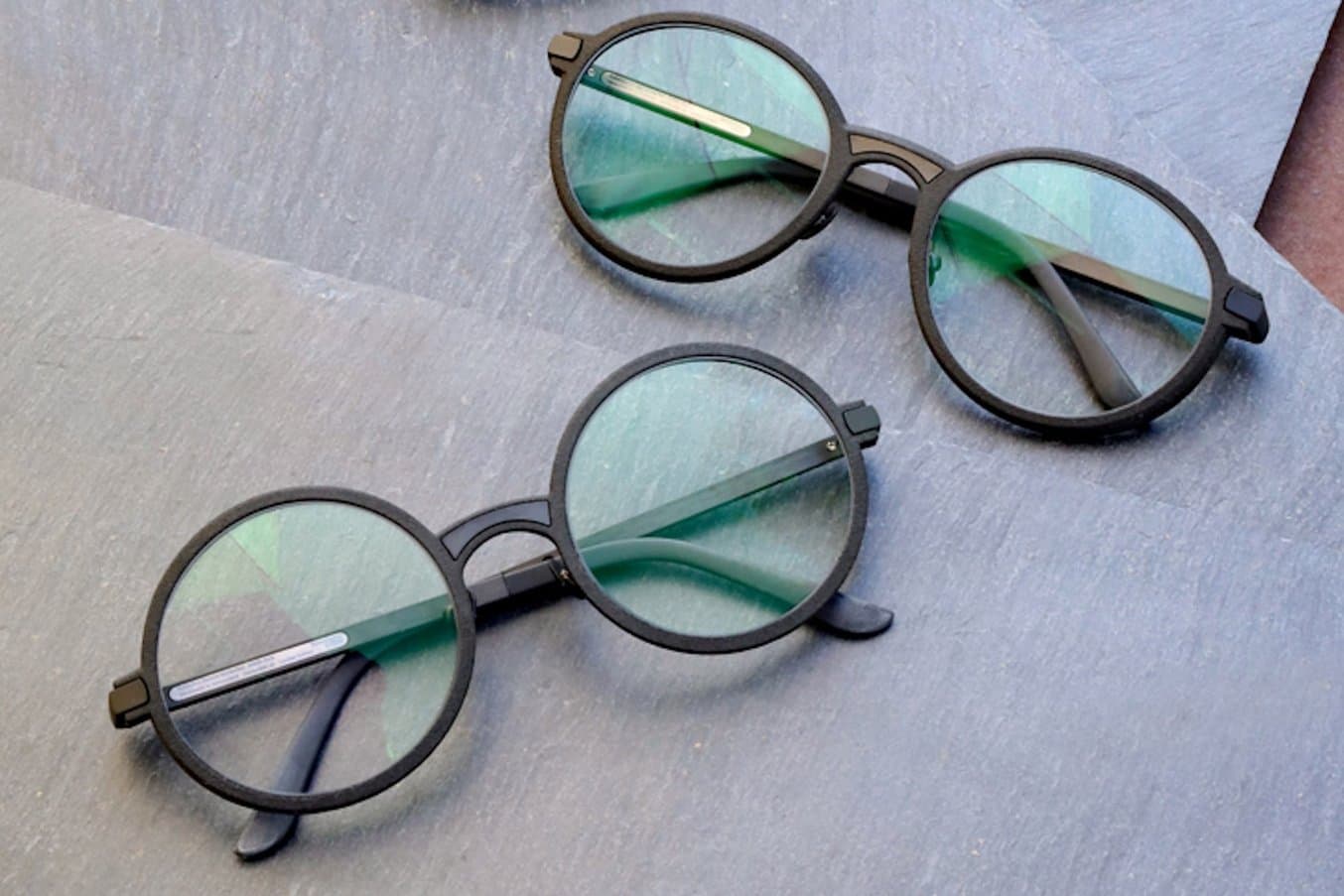 Case Study
How a Swiss Eyewear Manufacturer Uses SLS 3D Printing to Produce High-Quality Eyewear
Case Study
The Next Generation of 3D Printed Surgical Instruments
Aftermarket Parts
Beat your competition to market. By eliminating tooling, 3D printing improves the agility of your process, both in product design and production. Adjust your products to ensure continued compatibility through the original equipment manufacturer's updates. Reduce inventory and scrap by 3D printing parts on demand. Build complex geometries to produce more advanced forms and product performance tailored to your customer niche.
See Also
Case Study
Agile Manufacturing: How JetBoatPilot Responds to the Market With SLS 3D Printing
Spare and Replacement Parts
Shift from a physical to a digital inventory with 3D printed spare parts on-demand. Improve your supply chain management, mitigate risks of overproduction, reduce waste, and decrease storage costs. Upgrade your service and ensure customers' satisfaction by providing repair parts quickly and affordably.
See Also
Case Study
Using 3D Printing to Make Heat-Resistant End Use Parts and Spares for Motorsport
Bridge Manufacturing
Leverage 3D printing as a bridge-to-production method to quickly and affordably produce low-volume of parts before transitioning to mass manufacturing. 3D print pilot runs for product testing, market validation, and pre-sales before committing to mass production. 
See Also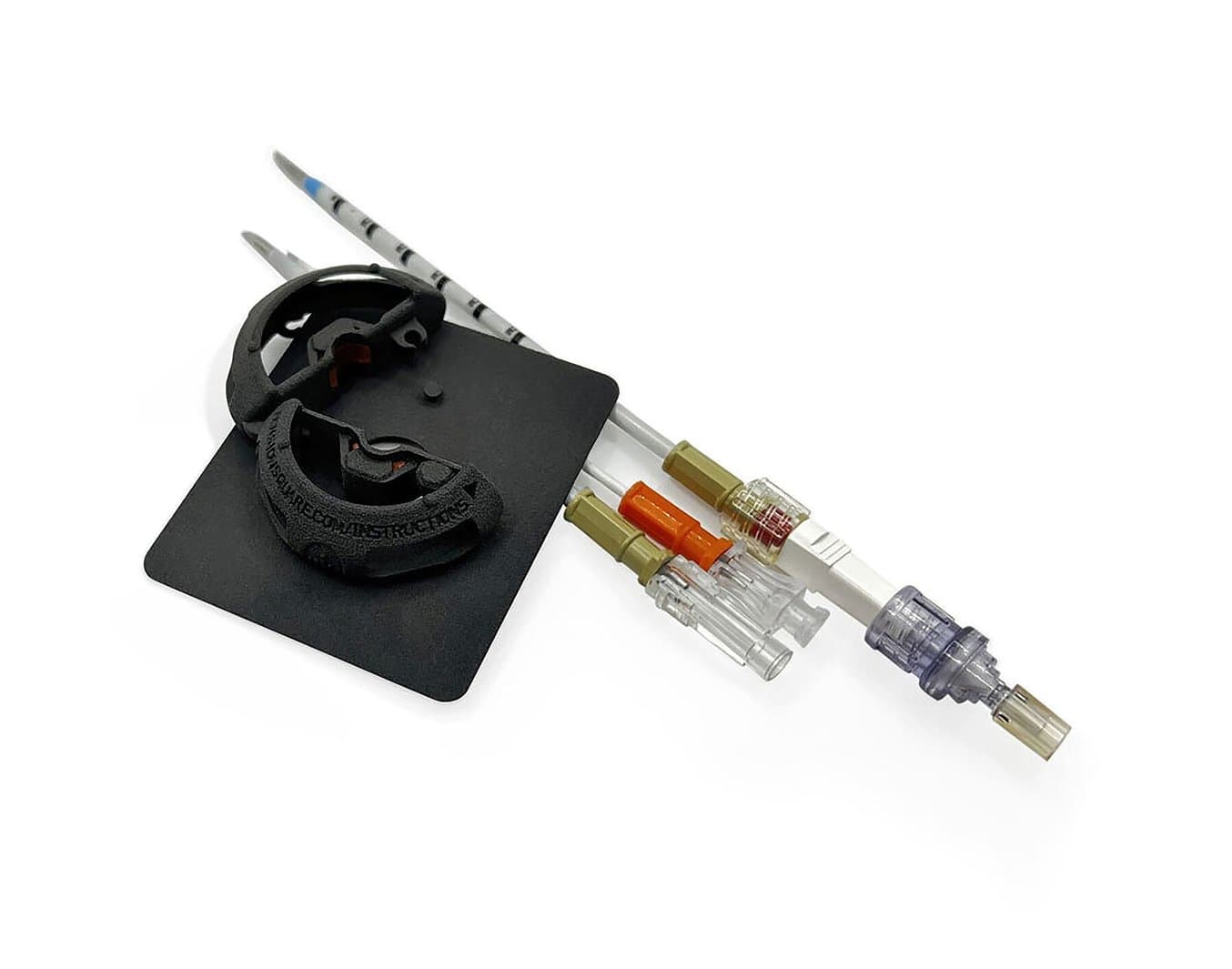 Case Study
Veteran and Paramedic Develops 3D Printed Device that Prevents Collapsed Lung Complications
Supply Chain Resilience
Reduce your reliance on suppliers, withstand logistics disruptions, geopolitical issues, and market changes by bringing manufacturing capabilities in house. Leverage 3D printing to quickly and affordably produce low-volume of parts during times of shortage. Tighten your supply chain and shorten lead times with 3D printing stopgap parts on demand. 
See Also
Reduce Costs and Improve Stability by Bringing 3D Printing In-House
Calculate how much you would save by producing end use parts in-house with 3D printing, rather than outsourcing or using an alternative production method.
| | | |
| --- | --- | --- |
| | Fuse 1+ 30W In-House | Service Bureau SLS |
| Time | 16h 57m | 7-10 business days |
| Cost | $4.42 | $47.72 |
Crank Handle Replacement Part
A Full Suite of 3D Printing Solutions for End-Use Parts
Form 3+ & Form 3B+
---
Clear details and smooth surface finish
Biocompatible parts
Custom materials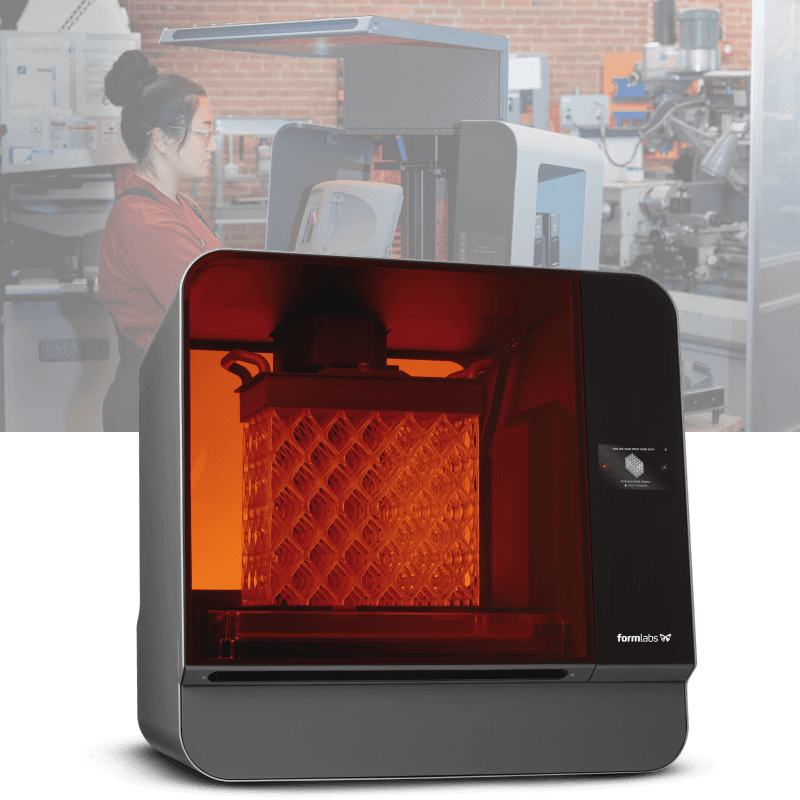 Form 3L & Form 3BL
---
Clear details and smooth surface finish
Biocompatible parts
Large parts
Fuse 1+ 30W
---
Print large batches without supports
Industrial grade materials
High throughput and low cost per part
Start Scaling Your Production With 3D Printing Automation Today
Reach new levels of productivity with a fully automated fleet of Form 3+ 3D printers that you can operate from anywhere. Skyrocket your ability to produce high-quality, affordable parts with 24/7 back-to-back production with Formlabs Automation Ecosystem.
High-Performance Materials for End-Use Parts
Formlabs has an extensive library of proprietary 3D printing materials suitable for even the most demanding applications.