How XSPECTER Combines SLA and SLS 3D Printed End Use Parts to Manufacture Its Outdoor Camera Tripod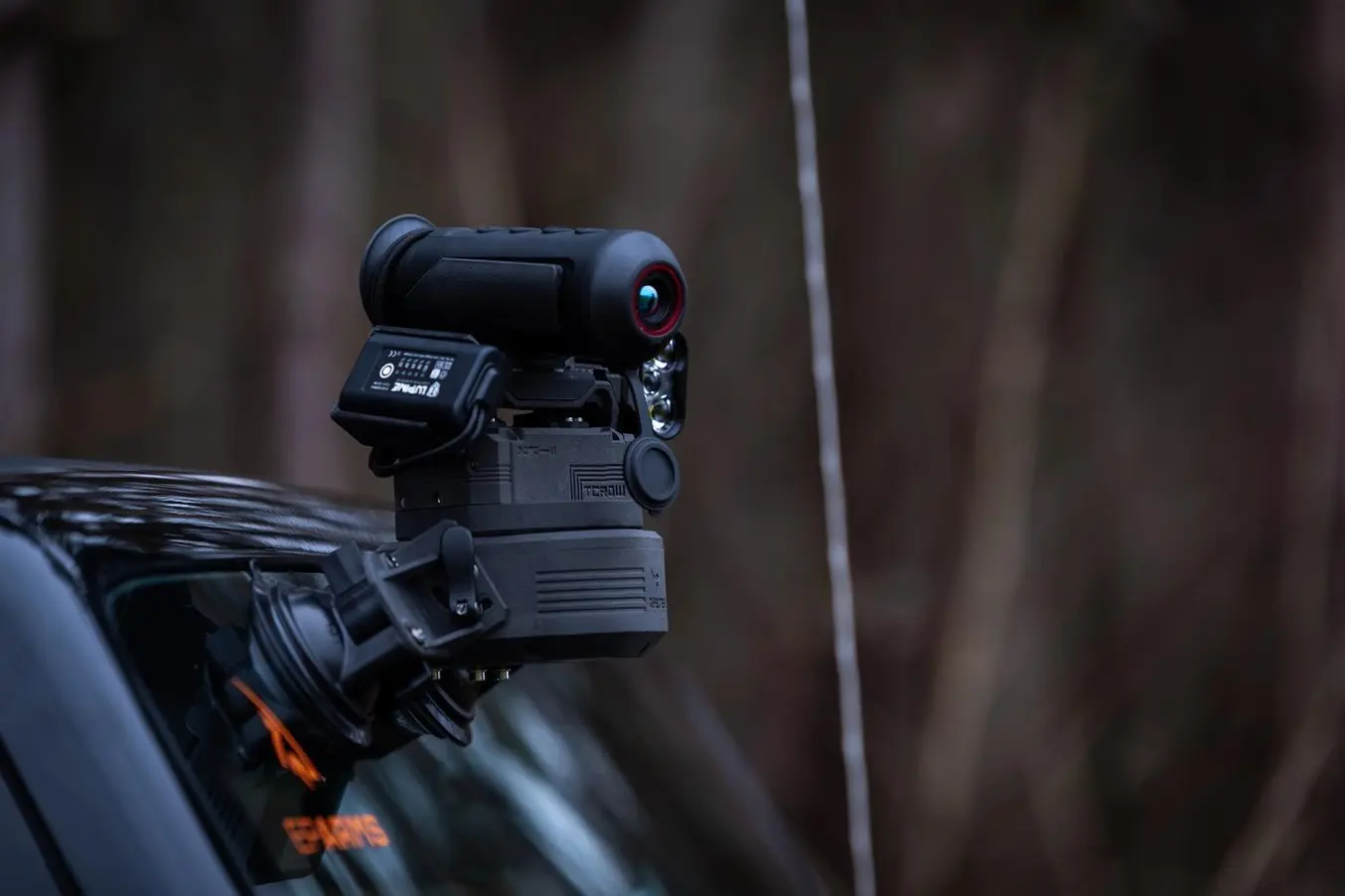 With an innovative idea and lots of motivation, many entrepreneurs have already managed to fill gaps in the market. After he couldn't find anything similar available, Matthias Mähler had the idea to build the first prototype of a special camera tripod for night vision and handheld thermal imaging devices. 
One of the main challenges was to implement a complex product design, which would have required an initial investment of more than €100,000 in tooling had he chosen injection molding. Without any prior knowledge of how the product would work on the market, this would have been very risky for a small startup. By using 3D printing in developing and later manufacturing the tripod, however, it was possible to avoid this substantial investment. Now, his company, XSPECTER, manufactures its first fully developed camera tripod T-Crow XRII in-house and is successfully selling it through an exclusive partner. 
In an interview, Mähler told us how a finished product can be manufactured using a combination of different 3D printing technologies and why he chose this process.
Webinar
How to Unlock Low Volume Production and Custom Manufacturing with 3D Printed End-Use Parts
Watch this webinar to learn how to achieve custom manufacturing and low volume production of end-use parts quickly and cost-effectively with 3D printing.
Watch the Webinar Now
Developing a 360° Controllable Camera Tripod
Night vision and handheld thermal imaging devices are standard equipment for hunters, boaters, and in the security industry. The problem: the devices do not work through glass and windowpanes. When driving a car at night, this means that drivers have to hold the device out of the open window by hand or get out of the vehicle again and again. 
Recreational hunter and entrepreneur Matthias Mähler set about looking for a suitable solution to mount his devices on the outside of his vehicle. 
After realizing that there was no suitable mount or tripod on the market, he took matters into his own hands. He began with the prototype construction of a stabilizing and controllable tripod for night vision and thermal-imaging devices, which can be mounted on the roof or windowpane of a car using suction or magnetic feet. 
With integrated 360° rotation and an additional tilt range of 55°, the T-Crow tripod from XSPECTER enables you to comfortably track animals and obstacles from inside the vehicle.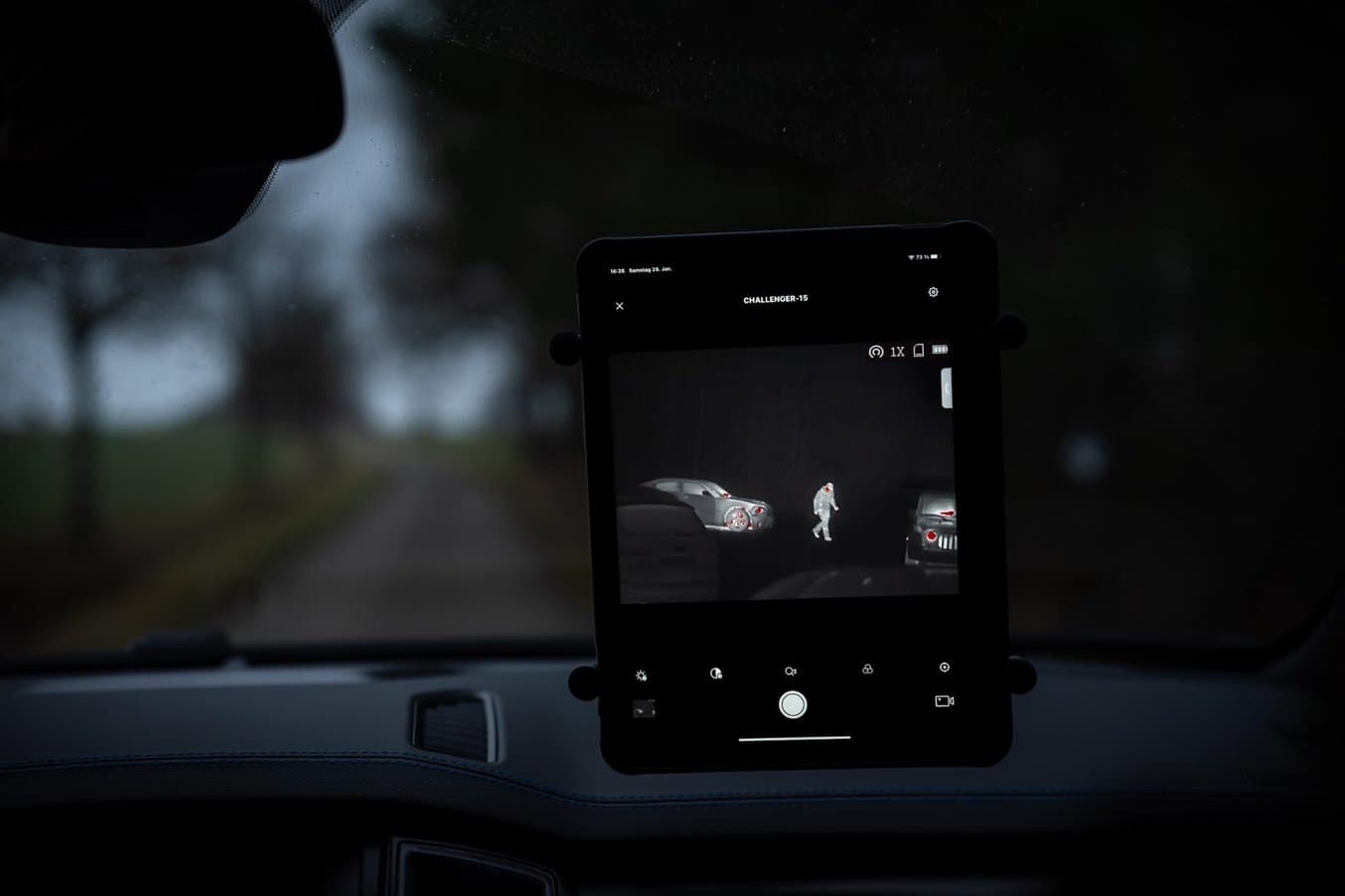 From Prototypes to Series Production
"3D printing was integrated into my production line because I used these technologies to produce the prototypes. It worked so well that we ended up designing the entire product using various 3D printing technologies, and we are still producing it with 3D printing today," says Mähler. 
First, Mähler iterated several prototypes of the tripod in partnership with 3D printing service providers on FDM printers. Once the rough product design was in place, he contacted Formlabs partner AMPro 3D for advice on which 3D printing technologies and materials would be suitable for the first series production.
"We adapted the whole thing to the SLS process, because the high details and the lack of support structures naturally give you many more options in SLS printing. We went almost seamlessly from the prototype to series production."

Matthias Mähler
He chose the Formlabs SLS 3D printer Fuse 1 as well as the large-format SLA 3D printer Form 3L to initiate the mass production of T-Crows through 3D printed end-use parts.
"I believe that the Formlabs 3D printers really are the best printers currently available on the market in terms of value for money"

Matthias Mähler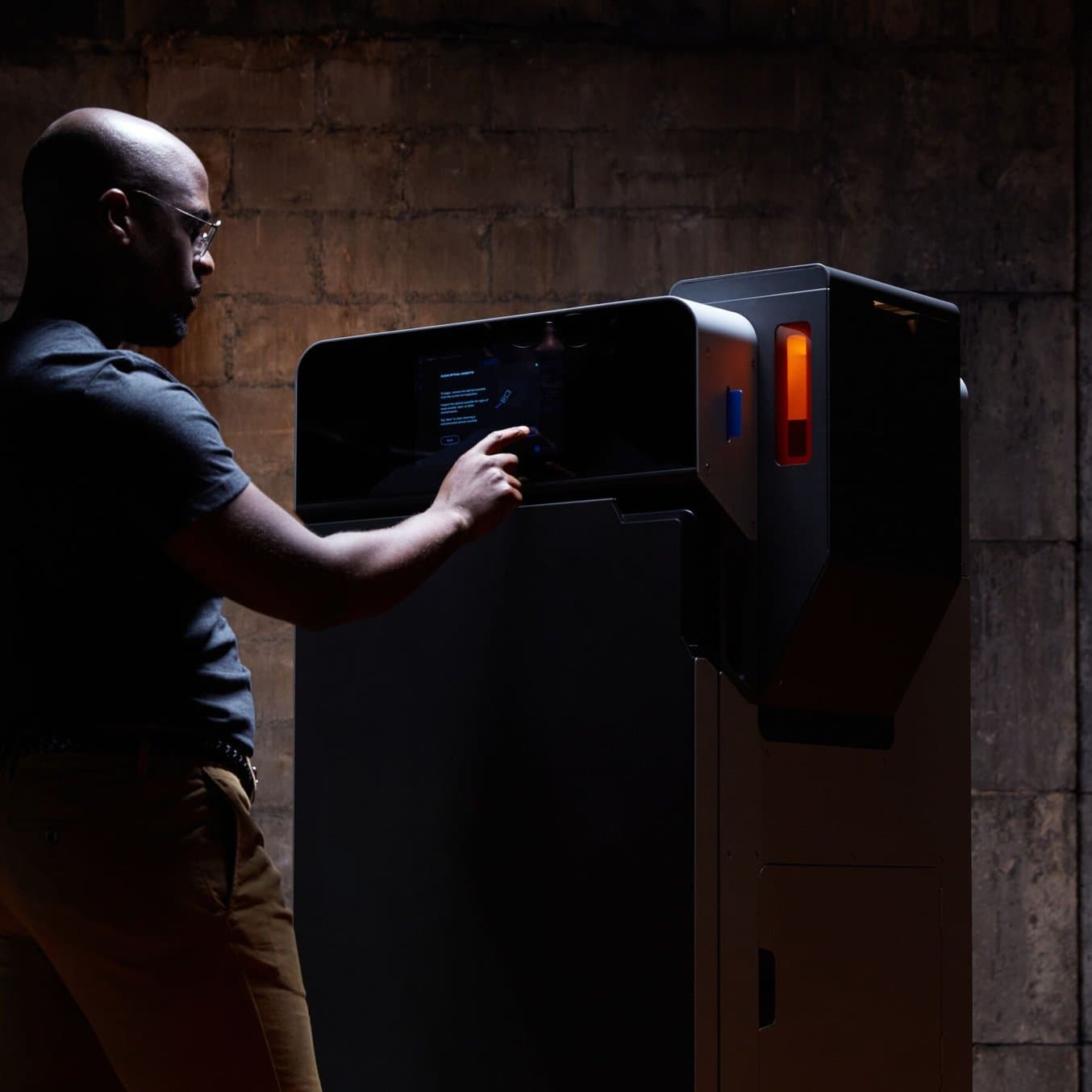 White Paper
Outsourcing vs. In-House: When Does it Make Sense to Bring SLS 3D Printing In-House?
In this white paper, we evaluate the value proposition of bringing SLS 3D printers in-house, in comparison with outsourcing SLS parts from a service bureau.
Download the White Paper
Series Production With a Combination of SLA and SLS 3D Printing
For the manufacturing of the T-Crows, XSPECTER relies on a combination of SLA and SLS 3D printing to produce almost all of the components for the 3D printed camera tripod, except for the electronics. 
The case is made on the Fuse 1. Thanks to the Formlabs material Nylon 12 Powder, the case remains light and is resistant to environmental impacts. It is also very well-suited for subsequently melting in threaded bushings during assembly. 
For axles and gears, XSPECTER uses their large resin 3D printer Form 3L and Durable Resin. The flexible, yet impact-resistant and low-friction properties of the material make it possible to install interference fits, which are required for the two-axis control system.
After the individual parts have all been printed and post-processed in-house, they are assembled using the threaded inserts and are completely ready for dispatch within three days. 
'With the printers we currently have, we could produce 1,500 complete T-Crows ready for dispatch in one year," says Mähler.
Design Flexibility Thanks to 3D Printing
A fundamental advantage and a key decision-making factor for in-house 3D printing production is the enormous flexibility that is gained.
"With 3D printing, we simply have more design freedom than with conventional methods such as injection molding. We call this a living product. If we find a design bug or get customer feedback, we can implement a new iteration overnight. You can't do that with any other method."

Matthias Mähler
Design changes of this kind are made, for example, when customizing the adapters of different cameras, so that the tripods can be used universally. The different design features are integrated directly into the 3D printed housing. When a new camera comes onto the market, Mähler can quickly make the corresponding changes to his T-Crow tripod and sell it. 
XSPECTER was also able to save an enormous amount of time and money by reacting faster to changing suppliers for individual parts thanks to the flexibility of 3D printing. 
"I once stopped getting the on/off switch from our original supplier and was forced to switch to another. For us, that meant that the opening for the on/off switch had to be enlarged by about two millimeters, which I changed almost overnight," explains Mähler. 
With tooling for injection molding that was quoted for around €120,000 to begin with, such a modification of the original mold would have required substantially more time and money.
"In my opinion, 3D printing is trend-setting, especially if a company wants to include customer feedback. Although we are already in series production, we are still constantly developing our tripods based on feedback."

Matthias Mähler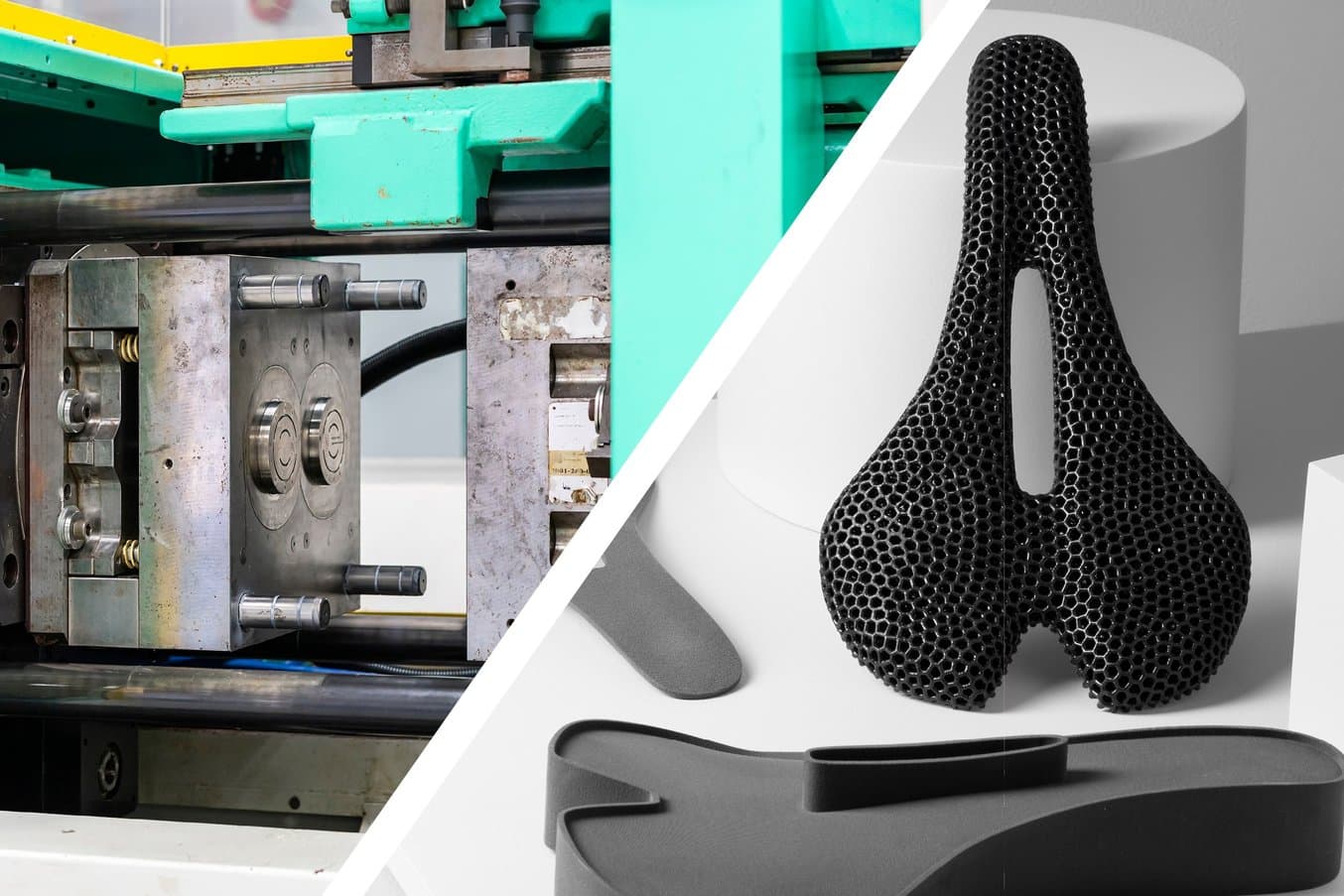 White Paper
SLS 3D Printing vs. Injection Molding: When to Replace Molded Parts With 3D Printing?
This white paper showcases the cost-dynamics for real-life use cases, and presents guidelines for using SLS 3D printing, injection molding, or both.
Download the Whitepaper
As XSPECTER achieves the same quantity with lower part costs with 3D printing than with injection molding, while also relying heavily on the flexibility of SLS 3D printing in their strategy, Mähler cannot imagine any other manufacturing technology for his product in the foreseeable future. 
Meanwhile, Mähler is already working on his next project, called Sea-Crow: a maritime variant of the camera tripod, which also involves searchlights and in turn functions as a night navigation aid on the water.