Form 3 Complete Package
PKG-F3-COMPLETE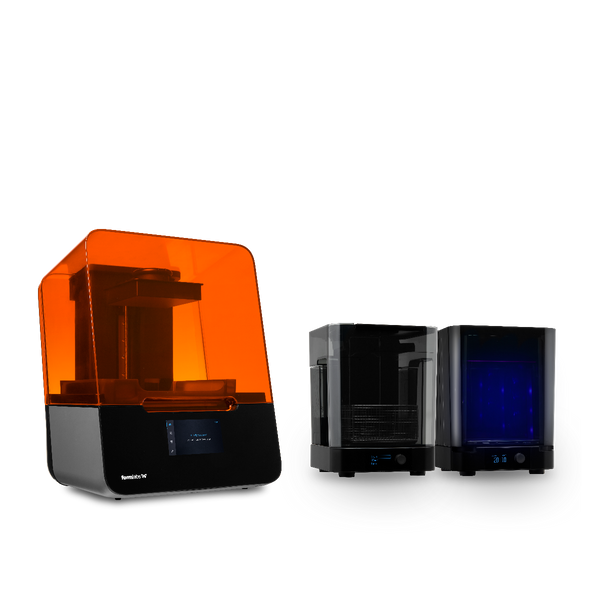 An end-to-end printing and post-processing package with the support you need to print successfully.
The first Form 3 orders are now shipping! Join the queue: printers ordered now will begin shipping in December 2019. 
Available to order in North America and the European Union, plus Switzerland, Norway, and Liechtenstein. 
Available to order in Asia-Pacific, Eastern Europe, Latin America, the Middle East, and Africa via distribution partners.
Includes everything in the Basic Package:
1 Form 3 3D Printer
1 Resin Tank
1 Build Platform
1 Finish Kit
PreForm Software
Plus:
1 Form Wash
1 Form Cure
1 L Standard Resin
Pro Service Plan
Select a Resin Cartridge
➖
Select Warranty and Service
➖
Lead time: 2 months
3691.9