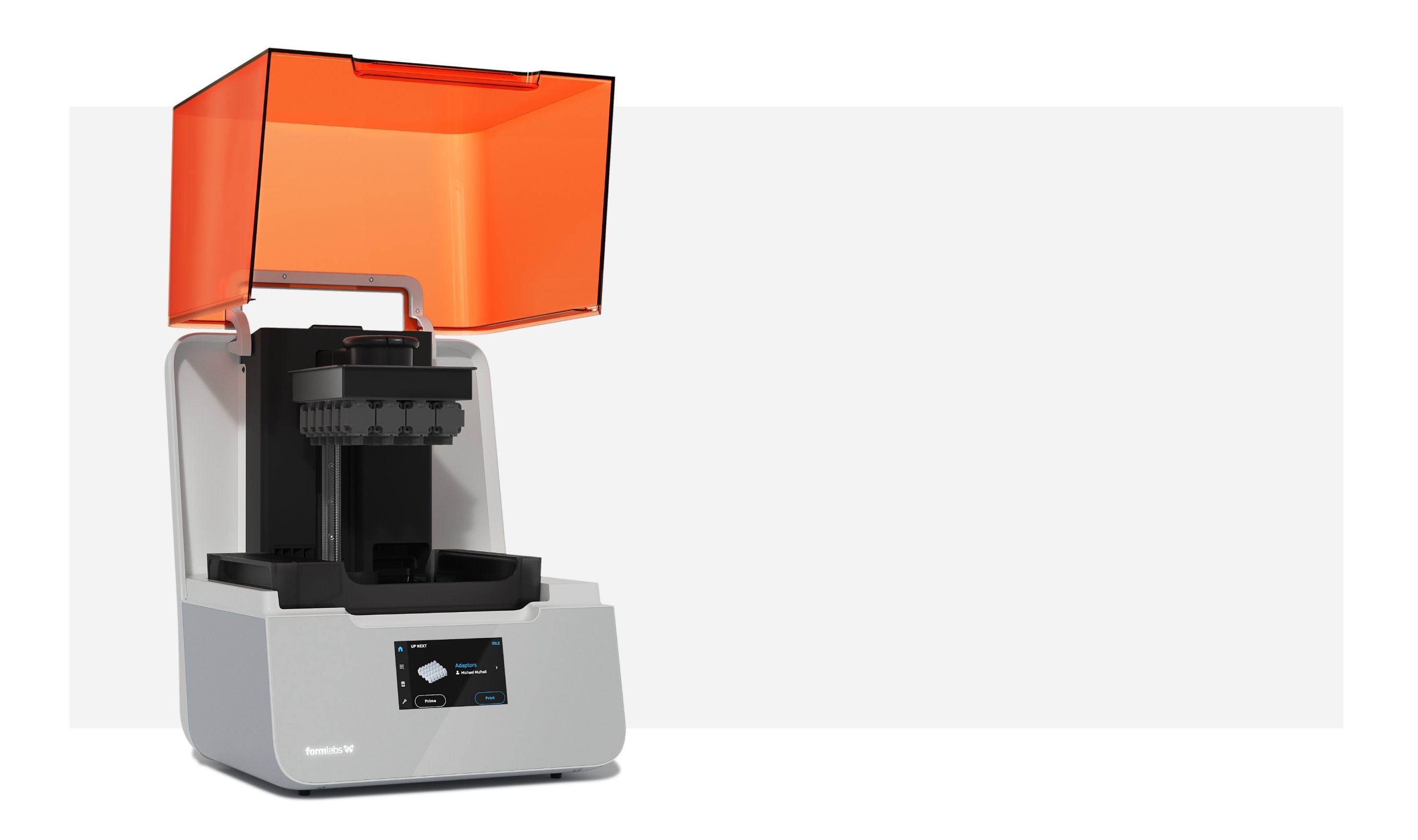 From First Print to Standard of Care
With a compact footprint, affordable price point, and access to a multitude of high-performance materials, use the Form 3B+ for your first print and add more as you scale.

Form 3B+ is ideal for:
Small and medium parts requiring biocompatibility and sterilization compatibility
Medical device prototypes, jigs, fixtures, molds, and end-use parts
Patient-specific anatomical models and surgical instruments
Visual aids for diagnosis and education
Surgical planning models for diagnostic use in FDA-cleared workflows
Research and development with advanced materials
Note: print time and cost will vary based on part geometry, material, layout, and orientation.
Always on call
Always on call
The Form 3B+ works around the clock with minimal supervision. With finely tuned settings that optimize print times, the Form 3B+ helps you meet critical deadlines, even for time-sensitive parts and models for trauma surgery.
Intuitive and efficient
Intuitive and efficient
Seamlessly integrate the Form 3B+ into your existing clinical workflows. With automatic resin dispensing, simple print preparation software, and intuitive accessories like Build Platform 2 with patented Quick Release Technology, the Form 3B+ is designed for efficiency.
Incredible part quality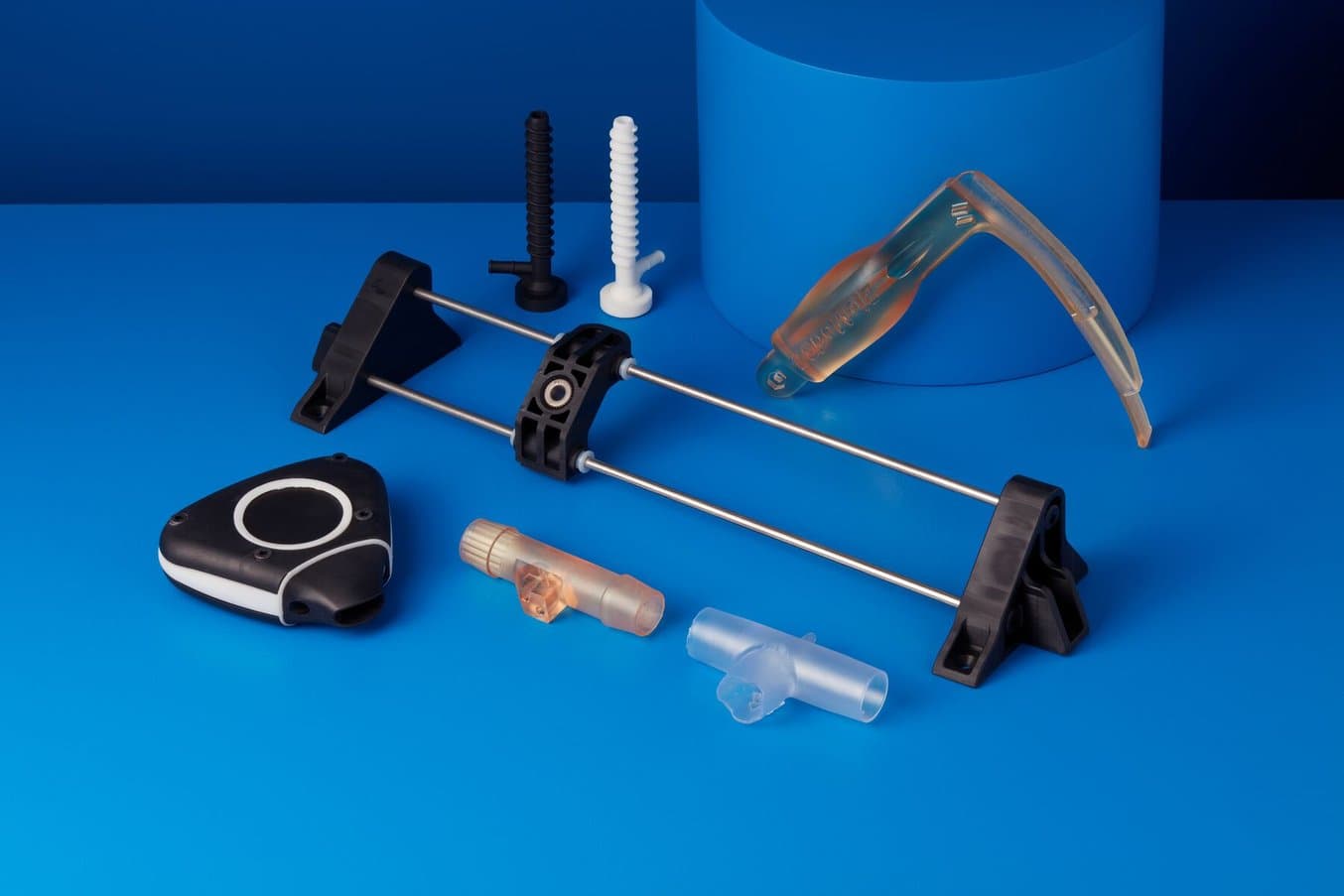 Incredible part quality
The Form 3B+ resolves fine details down to the micron level, critical for printing surgical tools and intricate medical devices, while the smooth surface finish and high accuracy of the Form 3B+ ensure medical devices meet production standards.
Materials for a Wide Array of Applications
Open System to Unlock Innovation in Healthcare
Formlabs Open Platform empowers healthcare professionals to drive groundbreaking advancements. Customizable print settings and the ability to print with any 405nm photopolymer resin on Form 3B+ allow users to unleash unlimited possibilities for medical R&D.
The Form 3B+ Workflow
Get more done and work more efficiently with an end-to-end 3D printing workflow. From printing to post-processing, each step of the process was designed with efficiency in mind. 
Quick Release Technology
Build Platform 2 with patented Quick Release Technology quickly and easily releases parts from the build platform without tools.
Order Build Platform 2
Enhanced Light Touch Supports
Decrease post-processing time with our enhanced light touch supports structures that break off easier and cleaner than ever before.
See What's New
Achieve a Flawless Finish
Streamline your workflow and enhance surface finish with Formlabs' curated set of Finishing Tools.
Buy Now
Part of the Formlabs Ecosystem
Formlabs is known for designing end-to-end additive workflows you'll be excited to use. The Form 3B+ is trusted by clinical innovators as part of surgical workflows.
Automated Wash and Cure
Deliver strong, ready-to-use parts with less time and effort. Form Wash and Form Cure streamline and automate rinsing and post-curing of prints.
Learn More
Support When You Need It
Get helpful, human service when you need it from a Formlabs expert, with plans that scale with your business.
Explore Support Plans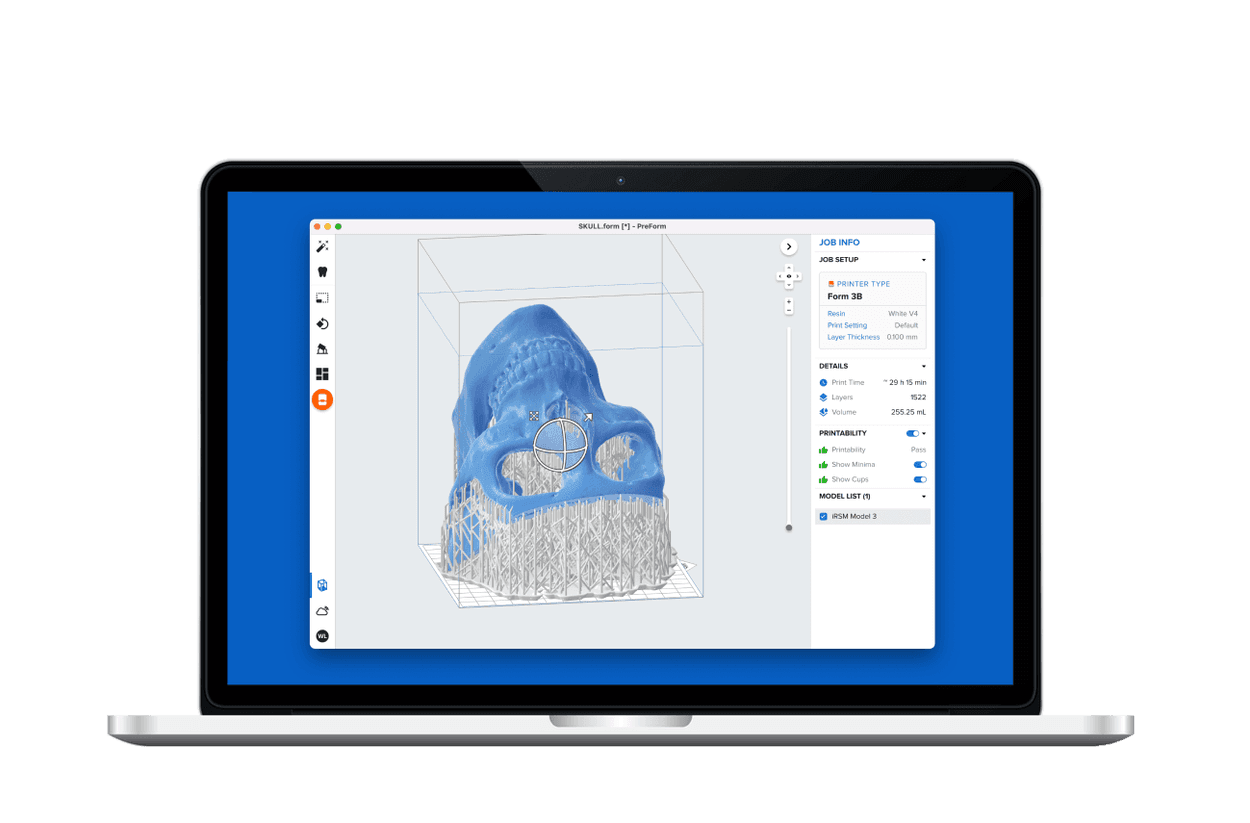 Industry-Leading Software
Plan and manage your print queue in PreForm and manage printers and teams through your online Dashboard.
Try PreForm for Free
Maximize Your 3D Printer Fleet's Throughput with 24/7 Production
Reach new levels of productivity with a fully automated fleet of Form 3B+ 3D printers that you can operate from anywhere. Skyrocket your ability to produce high-quality, affordable parts with 24/7 back-to-back production with Formlabs Automation Ecosystem: Form Auto, Fleet Control, and the High Volume Resin System.