Independence and Vertical Integration Through 3D Printing at Bondtech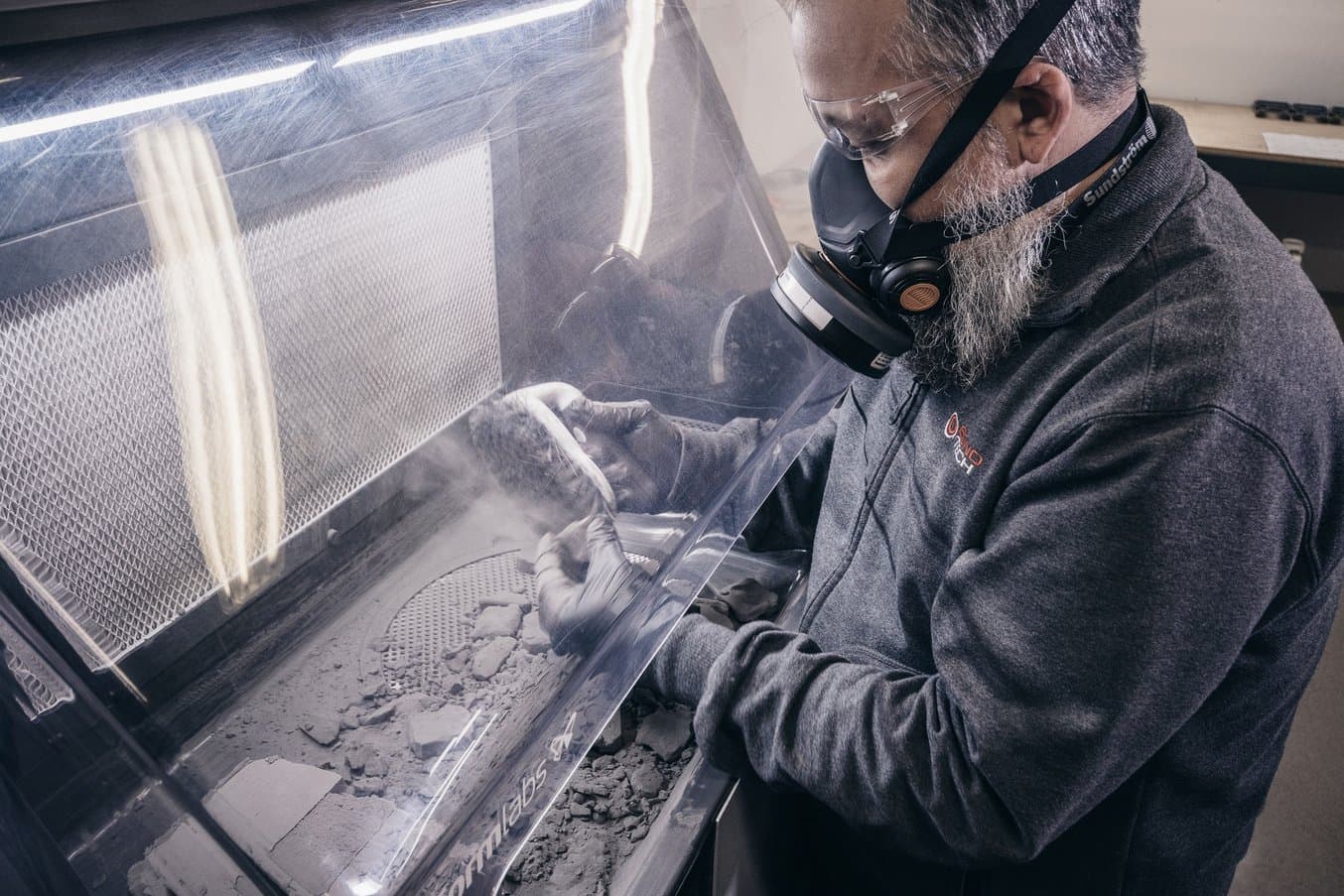 Over the last few years manufacturers have learned the hard way that sometimes globalization and interconnected supply chains can hurt as well as help. Many of them turned to 3D printing as a stop-gap option for the first time, while others, like manufacturers of 3D printers, had been modeling this vertical integration all along. 
Bondtech is a Swedish company known for producing best-in-class dual drive extruders for fused deposition modeling (FDM) printers. Founded by Martin Bondéus in 2014, Bondtech believes in the agility, flexibility, and control that 3D printing provides in the manufacturing process, and has brought the Formlabs Fuse 1+ 30W selective laser sintering (SLS) printer in house for end-use parts. 
By relying on 3D printing for the entire prototype to production workflow, Bondtech makes the case that their lean manufacturing philosophy can produce huge dividends for both the manufacturer and their customers.
Frustration to Innovation
Bondéus had been working as a product developer in 2014 when he became frustrated with his main prototyping tool, an FDM printer. After breaking it down and trying to replace certain parts, he was able to zero in on the main problem — inconsistent heating and extruding. Bondéus envisioned a better way to do things, and developed a dual-drive technology for FDM filament extrusion that could retrofit onto existing printers. 
Bondtech now produces two main extruder lines, the LGX and LGX Lite, as well as a host of other FDM printer components for OEMs as well as consumers looking to upgrade their machines. In a market where technology changes rapidly and hardware manufacturing overhead costs are high, Bondtech has developed a structure that enables hyper growth as well as stability. The secret? 3D printing, of course. He told us that, "additive manufacturing allows us to be flexible in terms of creating, updating new models, and pushing out new products. The design cycle is very short because we only need to depend on ourselves. So we have a very, very short time to market."
A Philosophy of Independence
It's no accident that Bondtech's structure is set up to withstand complications like supplier delays or, for instance, a worldwide pandemic. "Our manufacturing philosophy is independence, agility, and the ability to rely completely on ourselves," says the Bondtech team. "Our self-reliance leads us to vertically integrate as many processes as we can." During the early years, the team was prototyping on FDM printers and then sending out their final prototypes and end-use components to service bureaus that had large industrial SLS and MJF machines. "When we saw the Formlabs Fuse 1 printers were available, we thought, 'Okay, this may be a good solution to insource," says the Bondtech engineering team. 
Bringing end-use production almost entirely in-house (they added metal machining capabilities as well) has allowed Bondtech to remain a small and agile company. They are able to respond to consumer demand and market feedback almost instantly, without any of the waste or losses that a typical hardware manufacturer would face when pivoting. "Because we are small and have a lean product development philosophy, the product can evolve in a series of small iterations and micro improvements, without being limited by the large volumes needed for tooling," says Bondéus.
Just Start Printing
The FDM 3D printer market is inundated with options, from affordable DIY kits to the very expensive industrial options. There is an abundance of accessories, tips, extensions, and guides for optimizing the filament extrusion process. It's difficult to break into that niche industry, crowded as it is. New businesses typically have to conduct extensive market research to determine if there's a space for their product. 
One of the advantages of an in-house SLS workflow, engineer Nuno Santiago says, is that there's no need to wait for that market gauge. "It's hard to forecast the success of a new product. What will the interest be from the market? But with in-house SLS production, we just start by printing it. We don't have to wait three months for tooling."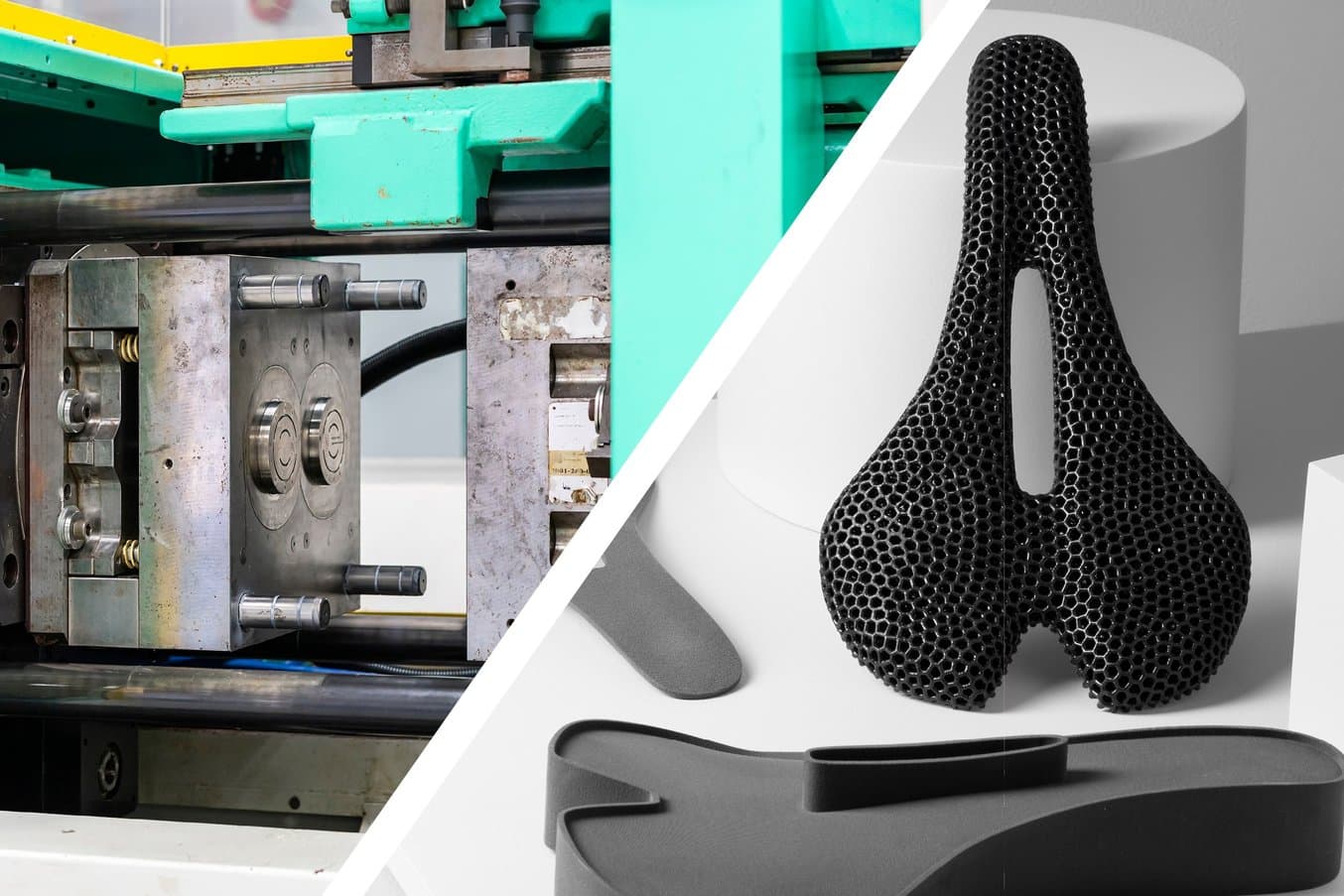 White Paper
SLS 3D Printing vs. Injection Molding: When to Replace Molded Parts With 3D Printing?
This white paper showcases the cost-dynamics for real-life use cases, and presents guidelines for using SLS 3D printing, injection molding, or both.
Get the Full White Paper
That ability, to try new things and pivot based on consumer feedback, is invaluable in such a high-growth and competitive field. As FDM manufacturers release new, higher-performance materials, more printers are being released with heated build chambers. This new feature puts a strain on the extruder components. A company invested in their existing tooling might not be able to alter their design to accommodate the new temperatures, but in-house production means Bondtech can make changes easily. "We'd like to have a higher stiffness on products exposed to the elevated temperatures, so we're exploring switching to Nylon 12 GF Powder on the Fuse printers," says Santiago.
Fast, Affordable, Efficient
Though the LGX and the LGX Lite dual-drive extruders are currently their two main extruders, Bondtech sometimes works directly with FDM printer original equipment manufacturers (OEMs) to develop new designs. These OEMs might request a slightly different mounting option tailored to their printer frame, and Bondtech is able to turn around prototypes in a matter of days. "With in-house SLS, it's an extremely short time to get the parts. We have it the next  day and it's amazing. We still work with good external suppliers but sometimes for a prototype it's still over a week. The SLS in-house lets us react quickly and easily," says the Bondtech team. That short turnaround time allows Bondtech to iterate more thoroughly while keeping costs down, benefits they can pass along to their OEM customers.
"For price, we're saving about 50%-75% of our prototyping costs by producing these in-house with the Fuse printers."

Nuno Santiago
Scaling Up
The Fuse Series printers' ability to densely pack a build volume ensures that hundreds of parts can be produced at one time, nesting into each other to take advantage of each square inch of the powder bed. Bondtech runs their Fuse 1+ 30W printers 24/7, and if they need to add capacity, they know it's possible to scale up efficiently. "We print between 50 and 200 parts in a 24 hour print cycle on each printer, and then over the weekend we'll run a big 48 hour print. We create very tight arrays and we've used every single bit of powder we've purchased," says Bondéus.
As Bondtech looks forward to growing their product offering and customer base, there aren't any worries about scaling to meet demand. "When we consider design iterations, we're immediately ready to produce. Now we're able to make more and more products on the Fuse, and try new materials.  And if we need to print ten times faster, we can buy nine more Fuses for the price of one EOS machine," says Santiago. 
As manufacturers realize their links to suppliers across the world are more tenuous than they imagined, vertical integration, digital inventory, in-house production, and independence become more attractive than ever. 3D printer manufacturers, however, have known their technology's advantages for years, and are the perfect case study for hardware manufacturers to model themselves upon.
White Paper
Managing 3D Printer Fleets
Managing multiple SLA and SLS printers doesn't have to be complicated — any business can get a fleet of SLA and SLS printers up and running in just a day or two. By reviewing four different successful multi-printer scenarios, this guide will help you set up an efficient workflow for any volume or part type.
Download the White Paper