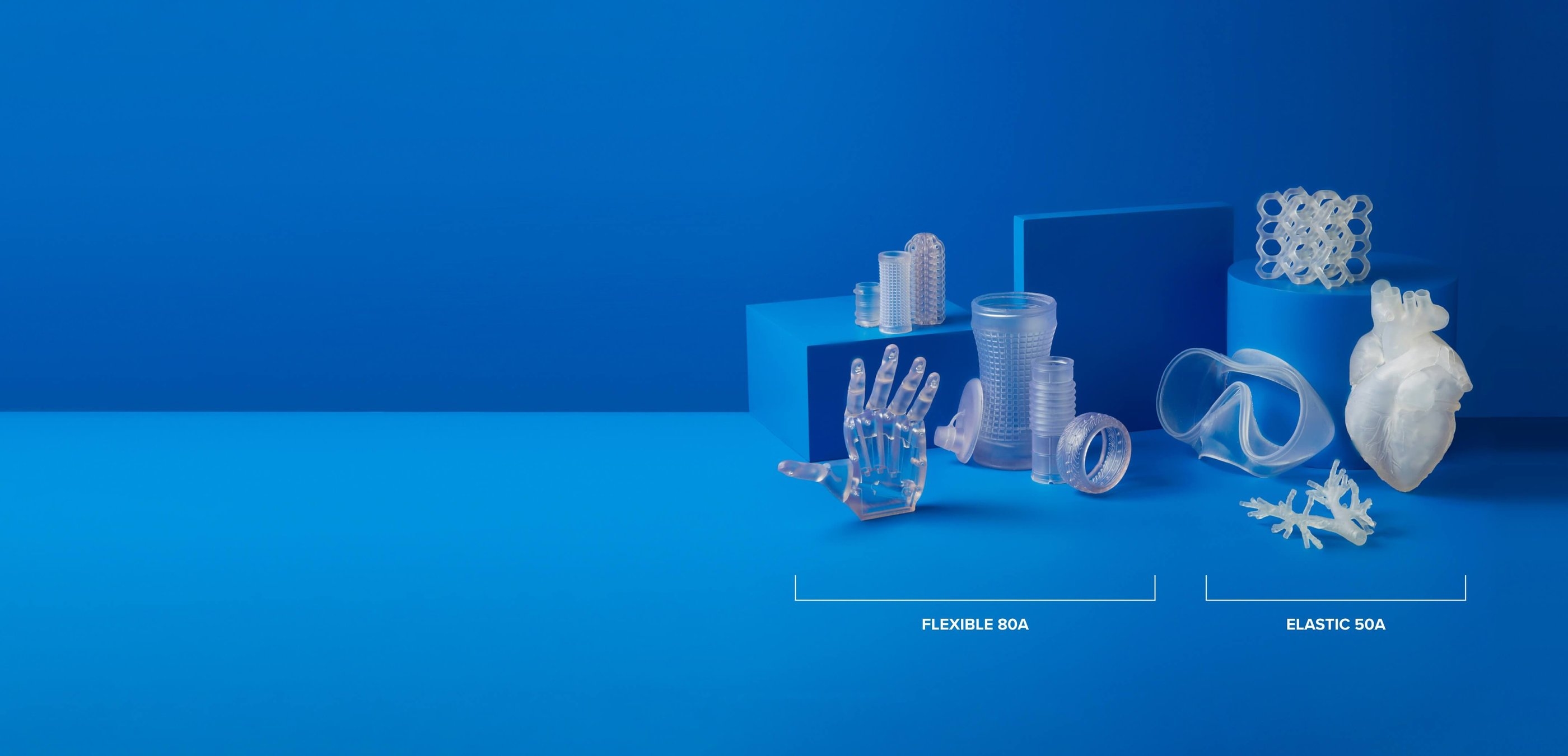 Flexible 80A
Hard Flexible Prototypes
Flexible 80A Resin is the most stiff soft-touch material in our library of Flexible and Elastic Resins, with an 80A Shore durometer to simulate the flexibility of rubber or TPU. Balancing softness with strength, Flexible 80A Resin can withstand bending, flexing, and compression, even through repeated cycles.
Handles, grips, and overmolds
Cushioning, damping, and shock absorption
Seals, gaskets, and masks
Cartilage, tendon, and ligament anatomy
Durometer
how hard or soft a material is, with a higher rating indicating a harder material
Springback
how quickly a part can bend and return to shape (a combination of high elongation and modulus)
Ultimate Tensile Strength
the maximum stress a part can withstand before breaking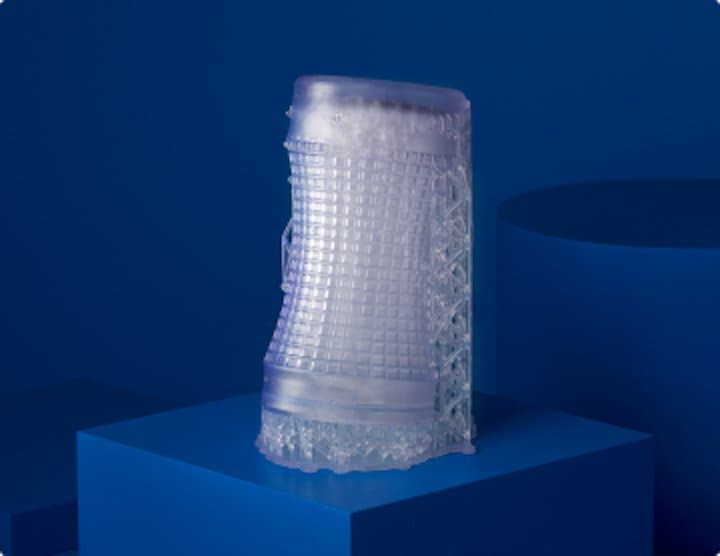 Which Material Is Right for You?
Trying to choose a material within our Flexible and Elastic family? A good place to start is the Shore durometer, which represents how soft and flexible your part will feel. A higher durometer indicates a stiffer material.
Elastic Resin in Action
"We had been looking for a softer material with higher elongation for prototyping of grips and frame protection pieces. Until now we were urethane casting these soft parts in 3D printed molds. The parts we have printed in Elastic Resin simulate 50-60A TPU very well. Printing these parts directly will be a big cost and time saver. Elastic Resin is a great addition to our material library."
-Jeremy Mikesell, Engineering Manager, Research at Cycling Sports Group
Flexible and Elastic Resins
The family of Flexible and Elastic Resins have many shared applications. Identifying the best material for a specific use case involves understanding your design constraints and the key tradeoffs between the materials.
Looking for a production grade elastomeric material? Rebound Resin is available exclusively through partnership with Formlabs.
Looking For More Information?
Need more information or help choosing the right material for you? Interested in ordering resin in bulk? We're here to help!
Webinar: Introducing Flexible 80A Resin
In this webinar, a Formlabs Product Manager will walk through our family of Flexible and Elastic Resins and deep dive into our latest material, Flexible 80A Resin.