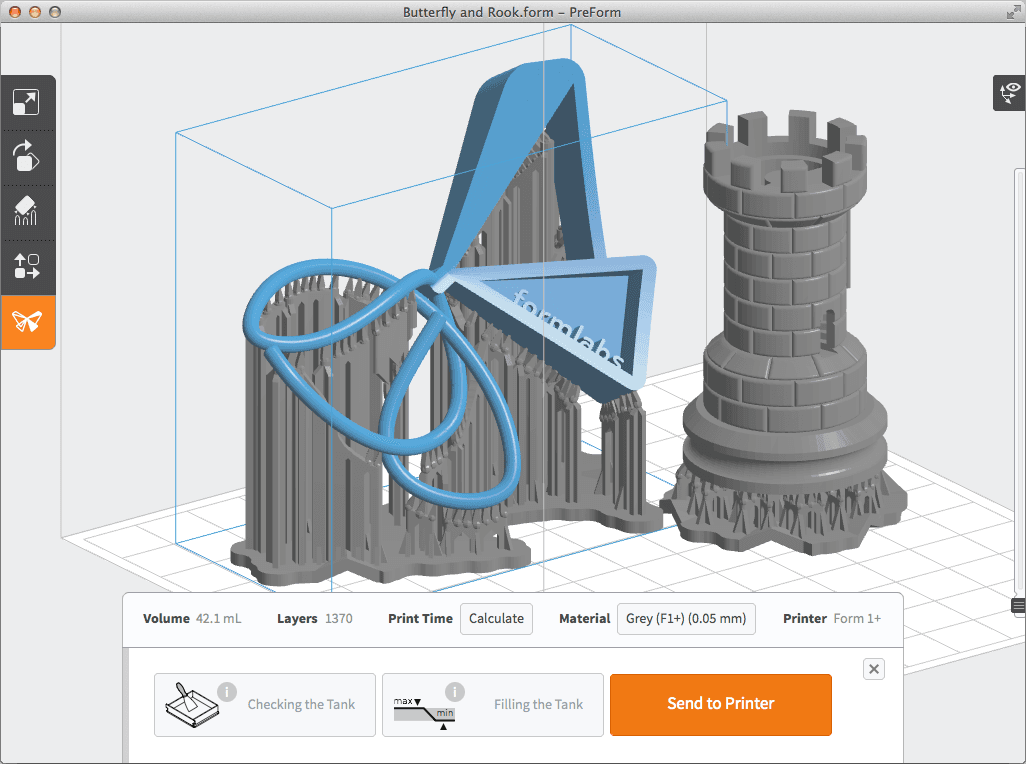 We're pleased to announce PreForm 1.6, the latest version of our powerful 3D-printing software. Version 1.6 is packed with improvements, inside and out, and incorporates a number of suggestions we've heard from our community.
We've streamlined the user interface to make it cleaner, letting you focus on your models and designs. We've also begun to integrate our software with our growing support site - including quick tips on cleaning and checking the resin tank before every print for optimum performance.
Under the hood, we've made some improvements that result in greater precision on larger prints as well as faster printing of delicate features. Read more in our release notes.
Got a suggestion for future updates? Let us know on our forums.