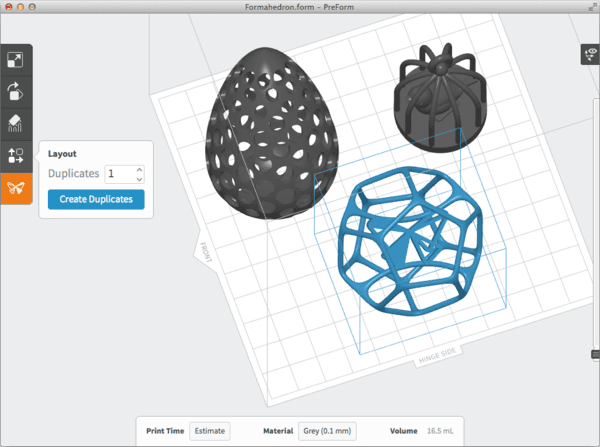 The hinge side and front of the build platform are labeled in PreForm 1.1's grid, to make orienting your models easier.
It seems like just last week we were cheering on PreForm's exit from the beta stage… well, two weeks. Our software team has been busy fielding feedback, and today's PreForm 1.1 release incorporates several under-the-hood tweaks to make the software experience even smoother.
The tweaks are mostly under-the-hood, anyway — one big change you'll notice is the addition of build platform orientation indicators (we've heard you asking!).
Other changes include:
A firmware update
Improved accuracy in print time estimation
Better bug reporting
Some invisible tweaks with visible results — improved surface finish, for one!
Make sure you update soon, and let us know what you think! If you run into any issues, you know how to get in touch with our support team, or post in the forums to discuss with other users.