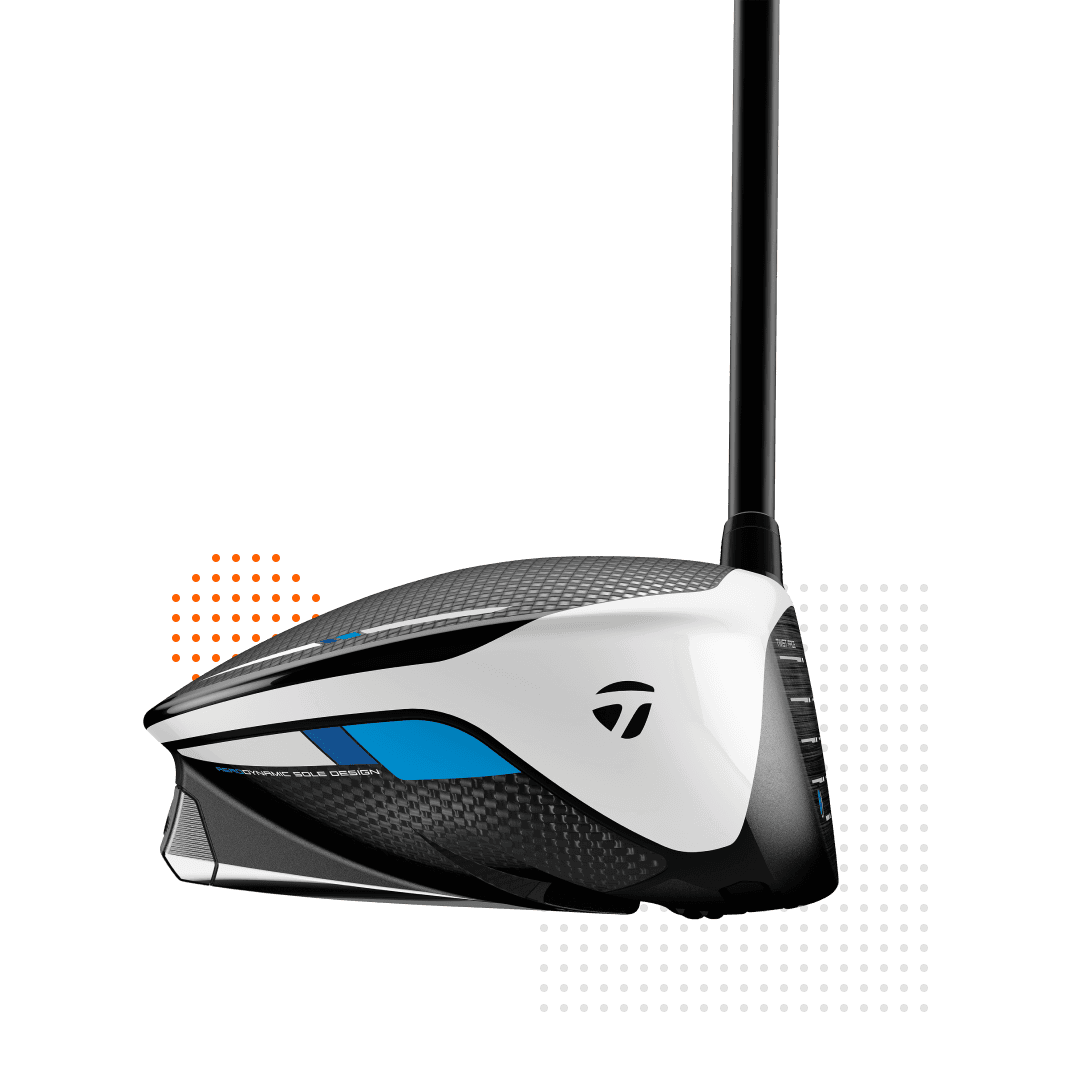 Creating the Best Bag in Golf
To earn a spot in a player's golf bag is an honor. For over 40 years, TaylorMade has been doing exactly that by delivering on its promise to create the best performing golf products in the world. From beginners looking to improve their game, to PGA Tour professionals seeking an extra edge, TaylorMade is driven by product innovation to make all golfers better. The result? Some of the greatest golf clubs in the sport.
Tiger Woods has the highest standards. He is the most demanding player in the game, he inspects every inch of the club. The fact TaylorMade earned a spot in his bag, that is our greatest accomplishment.
Product Development Engineer Chris Rollins
40 Years of Innovation
It started with a single club. In 1979, the TaylorMade Pittsburgh Persimmon metalwood radically changed modern golf. The first widely adopted metal-head driver was a major improvement over the wood-head drivers of the time, allowing players to drive the ball farther than ever before. This product put TaylorMade on the map, but staying there would require a true dedication to innovation and player performance. 40 years later, when players enter a store and see the TaylorMade logo on a club, they know the same vision and love of the game that went into the original metalwood continues to permeate each new design.
Speed and Consistency
The SIM Fairway constitutes the best of TaylorMade. Pushing what is possible in club design, the SIM Fairway represents continued improvements to ball speed, higher launch, and most importantly, increased forgiveness for all players.
Designing a new club starts with brainstorming various innovations the team thinks they can pull off, and which core problems those innovations will solve. When creating the SIM Fairway, the company wanted to find new ways to lower the center of gravity, improve turf interaction, and create a more forgiving face. Engineers went to work creating a new head from scratch, starting with 2D designs and performance analysis. The goal was to redesign how weights are inserted into the club head, boosting performance on each swing. Without having to worry about prototyping cost, the team fired up their in-house 3D printers to bring CAD files to life. Working in 3D space is vital for TaylorMade so they can physically feel and see how different weight distributions and designs alter the club head. The SIM Fairway's radical new look is a direct result of this process. The outcome is a striking new look, with new performance benchmarks for players.
The team uses Draft Resin to quickly print new parts in a few hours, while switching to Grey Resin for looks-like prototypes. Masking the topline onto prototypes of Grey Resin heads has become a major advantage to designers thanks to the high quality plastics available on the Formlabs 3D printer.
The ability to perfectly mate parts together is another standout feature of Grey Resin, and something engineers couldn't find when shopping for other in-house printers. Mating 3D printed parts allowed the team to test multiple new shapes for the weighted sole plates inserts on the SIM Fairway, ultimately creating a better club. For TaylorMade engineers, the printing materials wound up being the biggest asset in their quest to make a better fairway wood.
"The way Grey Resin parts would mate together, the resolution of the parts, was something we could not find in many other printers. We had better results by printing parts separately and then combining them together. "
The Next Eighteen Holes
TaylorMade has an explicit goal: to create the best set of golf clubs in the world to make you a better golfer. This means clubs with key performance technologies, packed into confidence-inspiring shapes that deliver on increased distance, forgiveness, and accuracy. By putting together a team of world class engineers and designers, who are as passionate about golf as the professionals that use their products, and arming them with affordable in-house 3D printing, TaylorMade has shown the golf world that they are never done innovating.
When a player reaches into their bag, and pulls out a TaylorMade club, they know the next eighteen holes are going to be their best.
Product Development Engineer Spotlight: Chris Rollins
Q: Will we be using 3D printing in future projects?
A: Absolutely. It's way too fast, too cheap, and allows us to hone into the details like never before. We have some really pushing edge projects in the works involving 3D printing, and golfers are going to love it.
TaylorMade's Toolkit
Get the same tools TaylorMade used to create their awesome products!
Interested in collaborating?
We'd love to hear from you! Please submit your inquiry and we'll be in touch as soon as possible.