Design and Manufacture Faster with Formlabs and Fusion 360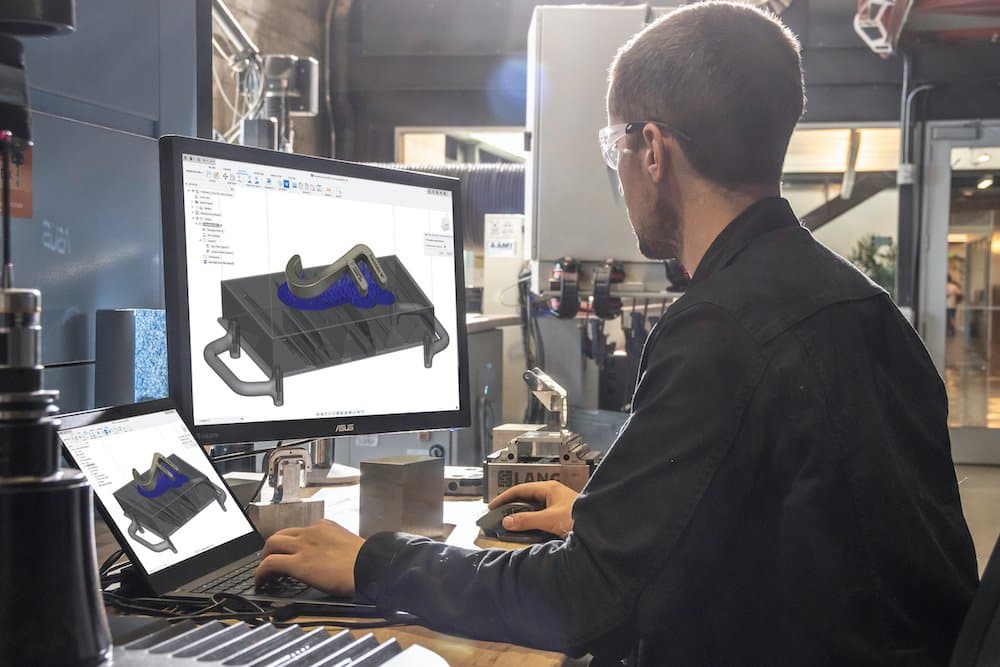 Formlabs and Autodesk's Fusion 360 have teamed up to streamline your digital workflow with new CAD tools for 3D printing. Our Form 3 and Form 3L printers are the first SLA machines to be included in this brand new toolset that combines the best of Autodesk's versatile CAD package with professional 3D printing results. We're excited to bring this new functionality to Formlabs users, who can now iterate on new ideas in just a few steps. 
The software integration includes a brand new graphic interface where users can visualize and communicate how parts will fit into the Form 3 and 3L build volumes. Individual designers can customize a design dashboard to align with your most frequently used 3D printing workflows. And teams can streamline file management by directly exporting a .form file from Fusion 360 (with direct to PreForm coming soon). This eliminates the need for downloading individual STL files, giving designers and manufacturers more reliable version control.
"Integrating Formlabs printers into Autodesk Fusion 360 is a big step toward streamlining additive workflows, capturing both design and manufacturing intent in a single, unified platform."

Sualp Ozel, Autodesk
Formlabs worked closely with Autodesk developers to bring this integration to life. According to senior product manager Sualp Ozel, "Integrating Formlabs printers into Autodesk Fusion 360 is a big step toward streamlining additive workflows, capturing both design and manufacturing intent in a single, unified platform. This saves money and results in better, consistent and professional outcomes in a timely fashion."
We were inspired by our diverse, shared user community around the world who are already leveraging Fusion 360 with the Form 3. Their digital workflows are about to get even more tailored to their specific goals. Read some of their stories below, and stay tuned for future case studies!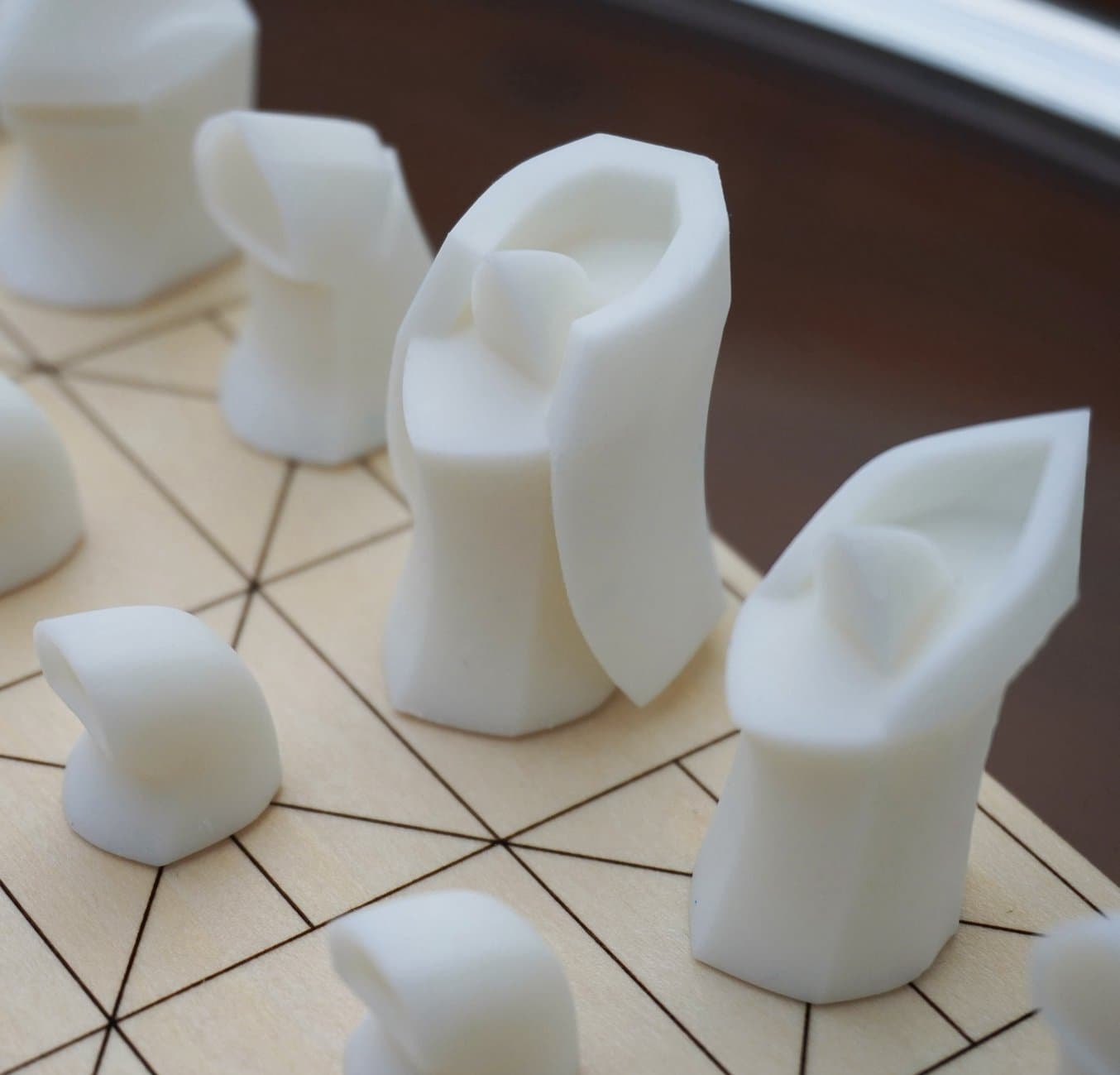 Learn More
Formlabs Integration with Fusion 360
Formlabs and Autodesk's Fusion 360 have partnered to streamline your digital workflow with a new CAD software for 3D printing integration. Visit our integration hub to learn about the newest Fusion 360 features for SLA, read more user stories, and download our design guide. (Pictured: chess set by Will Qiu)
Learn More
User Case Study: Cosm
CEO Derek Sham founded medical device company Cosm in 2018 to address an extremely common, but rarely discussed, medical condition: uterine prolapse. This condition, caused by the weakening of the pelvic floor, affects nearly 25% percent of women globally. A common nonsurgical treatment is the pessary, or a supportive prosthetic inserted into the vagina. However, many patients give up on their treatment due to frustration with the few standard sizes and shapes available. Cosm addressed this by developing a brand new patient-specific approach.
"With the Form 3B's resolution, we can vary our dimensions by a fraction of a millimeter in Fusion 360 to get the properties we need from our molds and final silicone parts."

Robert Lancefield, Mechanical Design Engineering Lead
According to Cosm's CTO Aye Nyein San "There's data science, machine learning, AI involved. And with that, we hope to provide women with a better experience when they're getting treated for prolapse." She went on to explain that their workflow starts with a novel ultrasound imaging technique. Scan data is imported into Fusion 360 to design a conformal shell-like mold which is printed on the Form 3B. Finally, this mold is filled with a biocompatible silicone to produce the patient-specific pessary.
Both Fusion 360 and the Form 3B give Cosm the dimensional accuracy they need to deliver top notch patient care.
User Case Study: Vertiball
Vetiball founder and CEO Curtis Kennedy wants to empower athletes to manage their own muscle pain relief, recovery, and injury prevention. Enter the Vertiball: a freely rotating massage ball that can be mounted on a vertical surface, making it easier to target the exact area that requires massage therapy. The key innovation behind Vertiball is its patented industrial-strength suction cup that can attach to smooth non-porous surfaces like painted drywall, metal, or wood. The front of the device, containing the rotating ball, slides and latches onto the base mechanism.
With many moving and gliding parts, an accurate prototype was critical. Curtis found that reliability in both Fusion 360 and the Form 3. When designing each part of the assembly, Vertiball's design team performed stress analysis in Fusion's simulation environment before committing material resources to a Form 3 prototype.
"A new design can look great on the computer, but the only way to know for certain is to test it. Once we validate the theoretical functionality of a design through simulation, we then go straight to prototyping using the Form 3."

Curtis Kennedy, CEO of Vertiball
In the development process, Curtis also needed a prototyping material that mimicked the low friction, crack resistant Polyamide 6 that he would use for manufacturing the end-use product. For this, he turned to Formlabs' family of Tough and Durable Resins.
User Case Study: PrintCity
Mark Chester is a product development specialist at 3D printing hub PrintCity within Manchester Metropolitan University. With a fleet of over 65 FDM, SLA, and metal 3D printers acquired from Formlabs largerst partner in the UK, Additive-X, Mark consults with companies to conduct feasibility studies on new digital technologies.
The UK's largest water company United Utilities reached out to evaluate the use of optical scanning and 3D printing to manufacture small replacement parts on demand. This could circumvent the days or weeks long lead times usually needed to deliver parts if something breaks in the field.
Mark's proposed workflow starts by capturing a worn part with a laser scanner. The raw data is imported into Fusion 360 and cleaned up in the Mesh Workspace, and Fusion's powerful parametric modelling tools are used to reverse engineer a precise replacement part. Finally the parts are sent directly from Fusion 360 to Preform before printing on the Form 3. By using the integration between Fusion 360 and Preform, a maintenance crew from United Utilities can import scans, clean up, and print parts on the fly without saving dozens of STL files for single use parts.
"Fusion 360 has a shallow learning curve for clients who don't have previous CAD experience. It's cost effective as well."

Mark Chester, product development specialist at PrintCity
Autodesk Fusion 360 and the Form 3 enable Mark's team to quickly identify a feasible workflow and present it to their clients, no matter the size of the organization.