3D Printing in Audio
Built for Production, Priced for the Clinic
Low cost printing of hearing aids, noise protection, and custom fit earphones. Help your business scale and be digitally agile with the Form 3B.
Sennheiser Custom Fit Earphones
Sennheiser AMBEO approached Formlabs to provide a custom fit earphone solution.
This resulted in delivery of an improved comfort and noise isolated fit experience, created from a cutting-edge technology combination of phone scanning, manufacturing automation and low-cost printing with an outcome potential to rapidly scale the adoption of custom fit to the mass market.
 
Formlabs Sennheiser Collaboration
Formlabs, a leading 3D printing company announced a collaboration with global audio company Sennheiser Ambeo, to further push the bounds of the audio experience. Formlabs and Sennheiser partnered to develop a consumer-focused workflow that enables customers to affordably and easily customize their earphones to uniquely fit their own ear. 
"Our technology collaboration with Sennheiser seeks to change the way customers interact with the brands they love by enabling a more customized, user-centric approach to product development. Formlabs' deep industry knowledge and broad expertise in developing scalable solutions enable us to deliver tangible innovations to our customers. In this case, we are working with Sennheiser's AMBEO team to deliver a uniquely accessible, custom fit experience." - Iain Mcleod, Director of Audio, Formlabs
Custom fit offers a unique individual listening experience built around the earphone fitting exactly in the customers ear. This gives a secure fit that removes any possibility of earphones falling out of the ear, in addition to improved comfort and noise isolation. 
"We are very excited about the concept of custom fit to deliver a custom experience to further enhance immersive listening. Formlabs shares Sennheiser's drive for innovation – and improving the customer experience through this prototype is a testament to that mindset." - Veronique Larcher, Director AMBEO Immersive Audio, Sennheiser
The traditional challenges with scaling custom fit manufacturing for earphones can be disruptively bypassed when using Formlabs low-cost automated printing coupled with mobile phone scanning and machine learning. This means customers can have easy access to custom fit earphones, with lead times reduced from four days to next day delivery or even same day.
Delivering The Custom Fit Experience
Creating a custom fit category for the earphone market requires a simple and accessible solution. It must be supported by an efficient automated manufacturing process that allows production to scale rapidly and at low cost.
Smartphone Scanning
Customers are now able to use their own smartphone to scan their ear, replacing the more traditional and impactable ear impression process. In this case, the Hearables3D smartphone app was used to deliver a scan in less than a minute by using artificial intelligence to improve scan quality and reconstructing parts of the ear not captured from the phone. 
This scan is then sent directly into a cloud-based machine learning system that uses statistical modelling to convert the scanned ear shape within seconds into a specific earphone design, ready for 3D printing on a Formlabs 3D printer.
Dr. Phil Kinsella CTO of Hearables3D

"We're pleased to see that our efforts over the last 4 years in developing phone scanning and CAD automation can truly bring a custom fit listening experience to everyone."
Scalable 3D Printing
The earphone design is sent directly into Formlabs' PreForm software which prepares the 3D print file for a Form3 printer, or queues and routes print jobs automatically to a multi-printer Factory Solution for seamless high throughput manufacturing with minimum labour requirements. 
Thanks to the Form 3B's low force stereolithography (LFS) technology, the 3D printed earphones are highly accurate with an exceptionally smooth and detailed surface finish which further reduces manual labour required for mass custom fit production. 
Post Processing & Materials
Post processing is made simple by the use of the programmable Form Wash and Form Cure units, allowing for consistent results print after print. Furthermore, Formlabs' comprehensive line of materials opens up new opportunities for product development and production. 
For more demanding applications that require unique material finishes or mechanical properties, Formlabs is able to develop and produce custom resins in-house thanks to its industry leading team of material scientists. 
The Finished Prototype
The final 3D printed ear-tips were produced in several materials and colors, with initials and logos engraved into the ear tips for extra personalisation. The design also ensures that the custom fit ear-tips stay mounted on the earphones while placed inside  travel recharging cases. 
With AMBEO, Sennheiser is developing as a leader in immersive audio technology. They pioneered Augmented Audio where real and virtual sounds seamlessly blend as best showcased with the AMBEO AR One listening accessory released as a companion to the Magic Leap mixed reality glasses. Custom in-ear tips allow Sennheiser users to have complete control over their listening experience and switch between full immersive audio playback and transparent awareness of the sounds around them. Thanks to an improved noise attenuation and the enhanced sound experience brought by the accurate ear fit, users can comfortably spend their day immersed in sound whether virtual or real.
Contact Sennheiser AMBEO for more information at:
 [email protected]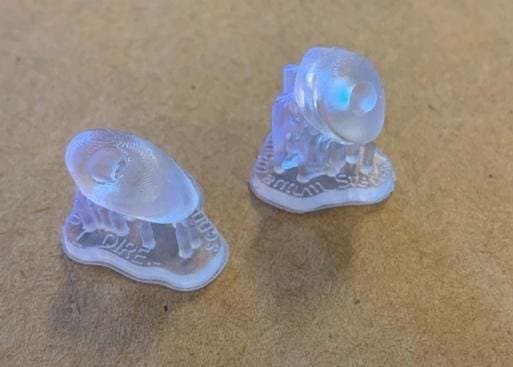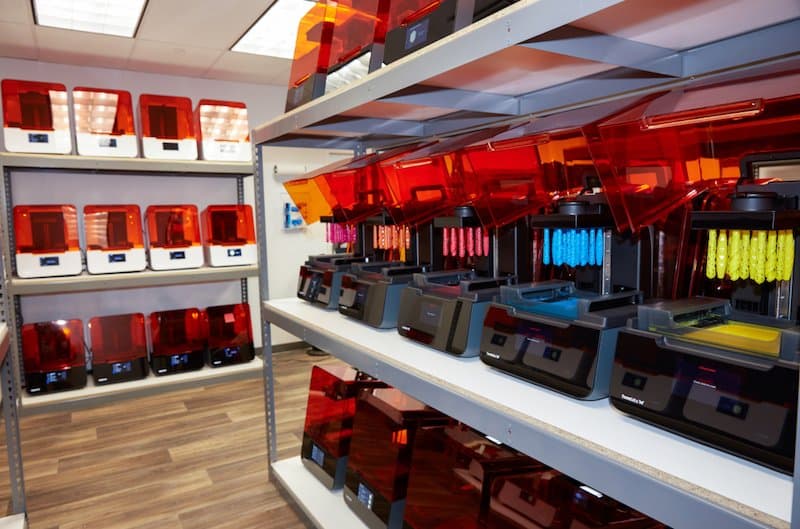 Want To Build Your Agile Factory Now?
Formlabs Factory Solutions provides assistance to companies like Sennheiser to make their 3D printing projects a reality through consulting services at all stages of the Product Life Cycle, from initial feasibility studies to production workflow optimizations and supplying companies with tailored manufacturing infrastructures based on Formlabs' cutting edge 3D printing technology. 
Factory Solutions is a tailored additive manufacturing solution for customers looking to scale to production now. Build your factory the way you want it with intuitive tools, transparent pricing, and proven processes.
"Formlabs' Factory Solutions team has a proven track record of building scalable manufacturing solutions for leading OEMs. Leveraging our experience in both the Audio and Dental industries, we were able to deliver Sennheiser an attractive option for the future within only three weeks." - Pierre Cerveau, Factory Solutions EMEA, Formlabs