Zero Waste Printing Explained: Reduce Costs And Waste With the Fuse 1+ 30W Circular Ecosystem
As many businesses look to make their structure and processes more sustainable, 3D printing is being evaluated as a tool to help reduce waste in prototyping and production applications. By speeding up iteration, providing an alternative means of production, and only producing what is needed, having an in-house selective laser sintering (SLS) printer like the Fuse Series printers helps businesses eliminate waste. 
However, many 3D printing processes still create plastic waste in the form of unusable material or discard from post-processing steps. Now, through upgraded software and hardware features, Formlabs introduces the zero waste workflow with the Fuse 1+ 30W selective laser sintering (SLS) printer.
Webinar
Rapid SLS Production of High Performance Parts With the New Fuse 1+ 30W
Discover how the Fuse 1+ 30W, our newest SLS 3D printer, and our new carbon-filled nylon 11 material enable engineers and manufacturers to deliver high-performance durable parts in-house. Chris Haid, SLS Product Manager at Formlabs, will walk you through our newest products and answer any questions during a live Q&A.
Register Now
Close to Perfection: 3D Printing and the Prototype Phase
Though materials innovations and hardware upgrades have enabled a growing number of end-use production applications, one of the most common use-cases for 3D printers is still rapid prototyping. Traditional methods of prototyping, like CNC machining, lost-wax carving, or foam and clay modeling are time-consuming, and 3D printing is being increasingly relied upon for quick form and function testing stages. Product designers, engineers, and technicians can design, print, test, and iterate much faster with an in-house 3D printer than they were able to do previously. 
The new Fuse 1+ 30W SLS printer enables faster and more efficient prototyping processes by speeding up the time in between iterations and eliminating wasted downtime while designers wait for a print to finish. The powerful print engine and improved scanning speed can create parts up to two times faster than the Fuse 1 printer, while keeping investment costs dramatically lower than other industrial systems. 
Prototyping with an in-house SLS 3D printer helps reduce waste in a number of ways already. The accessibility and fast print time of an in-house SLS system allow product designers to go through more iterations and validation stages than if they were using traditional methods or sending out to an external 3D printing service. Such an extensive prototyping process before creating a mold for production increases the likelihood that the final product is successful. Rushing the validation testing process to get to the production stage often leads to less ideal versions, and the business might have to scrap the mold and hundreds or thousands of parts.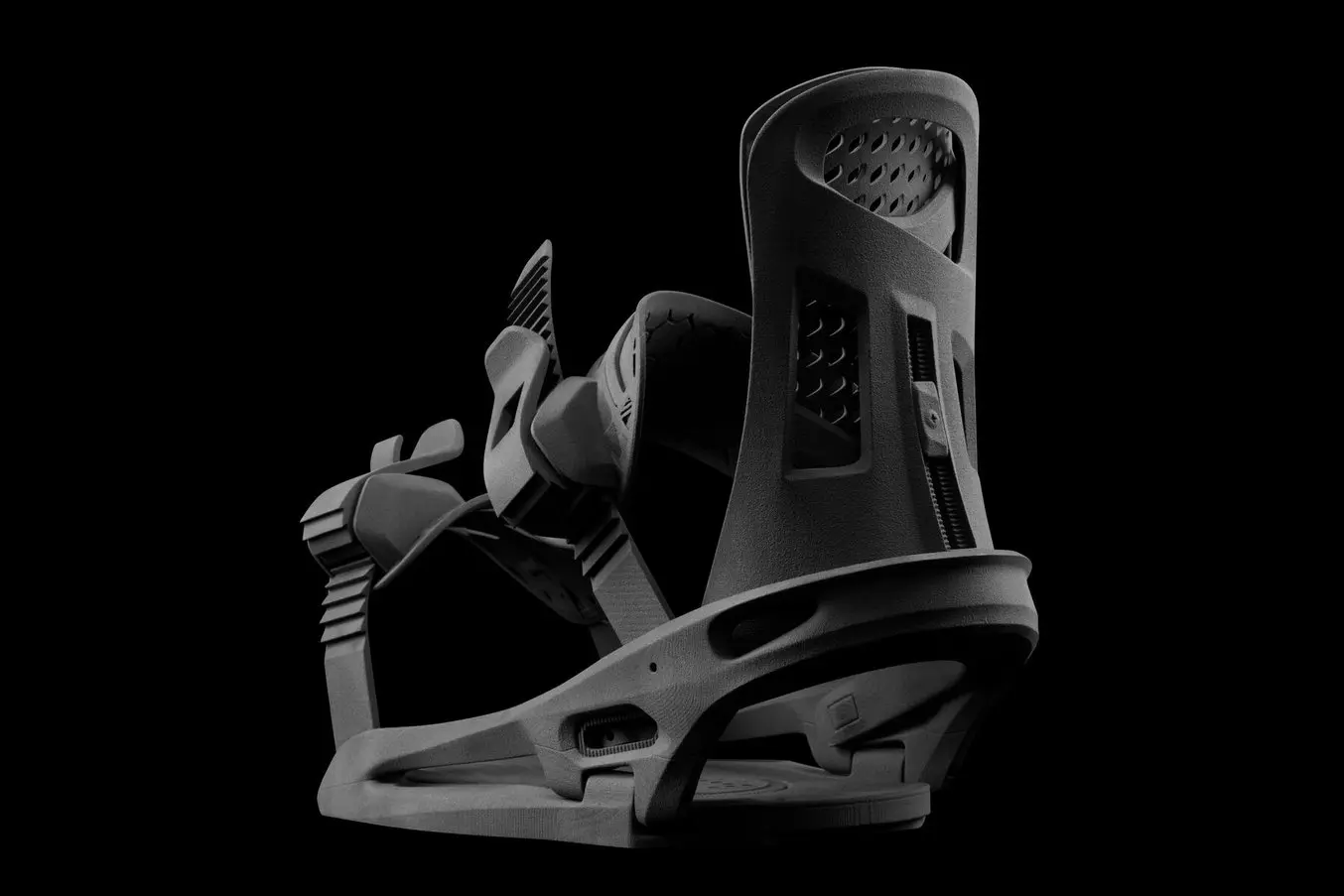 For Rome Snowboards, bringing SLS in-house allowed them to speed up their iterative process, and print more possible variations before arriving at the final design. This more intensive design process means the final tooling design won't need further alterations.
"If we're rushing on time, then we have to make expensive modifications to the tooling… we can make injection molding tools a lot more comfortably, after doing the iterative process more thoroughly."

Justin Frappier, Design Team Lead, Rome Snowboards
Those modifications often create wasted end-use runs that get thrown away when the tooling changes and the parts already molded are obsolete. Faster iteration means the tooling can be perfect, and every injection shot will make its way to the consumer.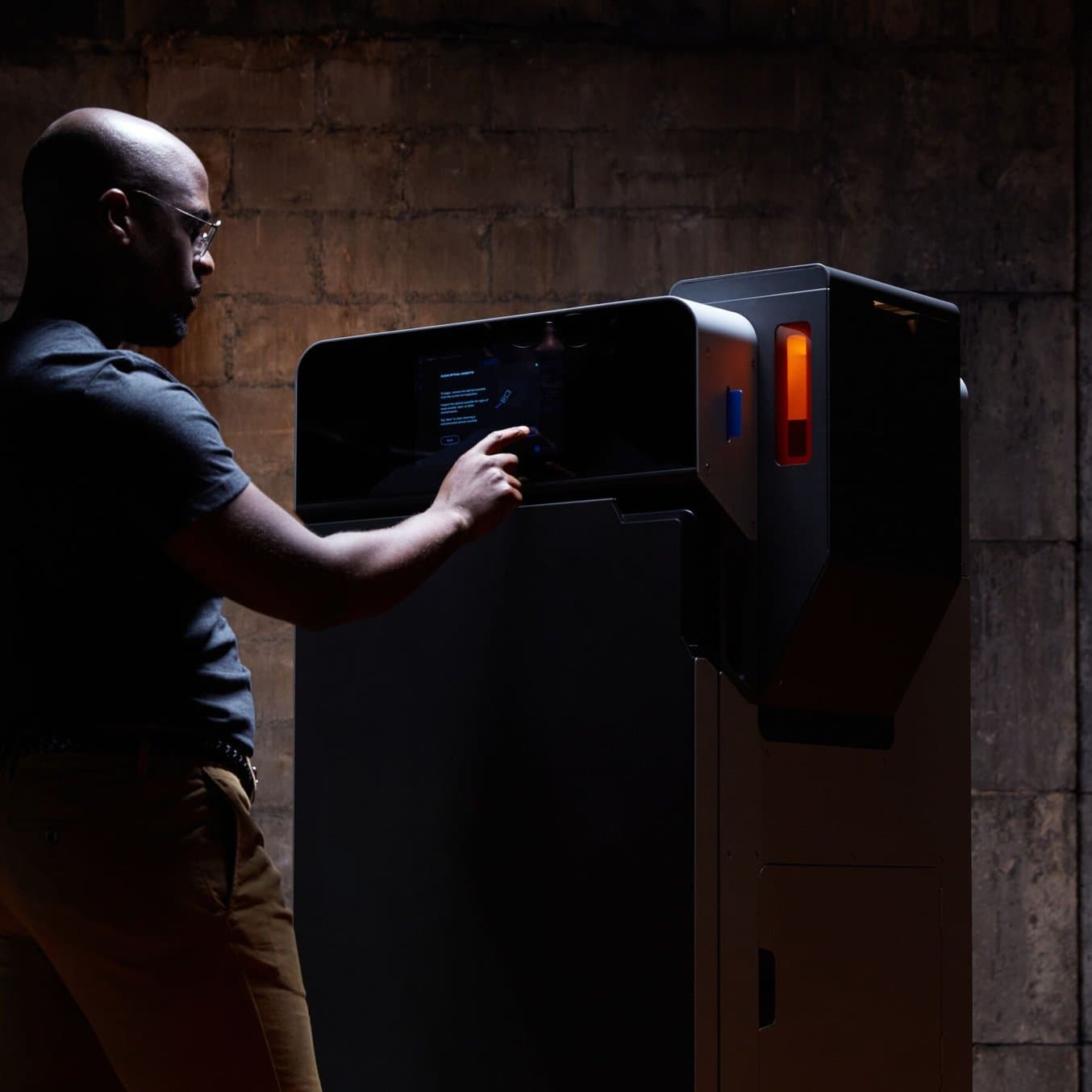 White Paper
Outsourcing vs. In-House: When Does it Make Sense to Bring SLS 3D Printing In-House?
In this white paper, we evaluate the value proposition of bringing SLS 3D printers in-house, in comparison with outsourcing SLS parts from a service bureau.
Download the White Paper
Sample part
Request a Free SLS Sample Part
See and feel Formlabs quality firsthand. We'll ship a free sample part printed on the Fuse 1+ 30W to your office.
Request a Free Sample Part
Production Use Case: Print Only What You Need
3D printing for end-use parts, whether the application is aftermarket manufacturing, stop-gap production, customization, or replacement parts, allows manufacturers to create only what they need, when they need it. The nature of this manufacturing on-demand system reduces waste as well as the need for storage of large inventories. 
For aftermarket manufacturers, Formlabs SLS printers have eliminated the chance of over-ordering, obsolescence, and inventory storage. Fuse Series customer JetBoat Pilot, an aftermarket manufacturer of boat engine components, has to respond to changes in engine design from the OEM. Before bringing SLS in-house with the Fuse 1, JetBoat Pilot had to estimate the demand for these aftermarket components to be able to order enough parts from a machinist. With the Fuse 1, JetBoat Pilot is able to produce end-use parts as the demand comes in, only printing the necessary quantity, and eliminating the need for overstock storage, while still getting customers their parts quickly. When the OEM changes the design, there is no stock of parts that become obsolete, and JetBoat Pilot has reduced waste in two ways: only usable, demand-driven inventory is created, and the subtractive (and highly wasteful) machining process is avoided altogether.
Zero Waste With the Fuse Series
Fuse Series printers have several features that make the printing process more sustainable, including the self-supporting print bed, adjustable refresh rate, and advanced build chamber packing algorithm. 
Unlike other methods of 3D printing, SLS parts do not need to be printed with supports—the packed build chamber of powder supports itself as each layer is sintered from above. Support structures in other processes need to be removed and thrown away. Though the supports themselves are often small, when prototyping extensively or running a production process, this type of waste can add up. SLS 3D printing eliminates this kind of waste. 
But what about the unsintered powder surrounding the parts? Utilizing the Fuse Sift, users of the Fuse Series printers can recycle all of their unsintered powder to be used in the next build chamber. They don't have to throw any powder away, and can use everything they purchase by creating a circular workflow with the printer and the Fuse Sift. The refresh rate of the powder refers to the amount of fresh powder needed in each new build. Across Formlabs SLS powders, refresh rates can be as low as 30%. 
When build chamber packing density and refresh rate are the same, all the unsintered powder can be used again in the next round. If a chamber is packed to 30% density, and the material's refresh rate is 30%, the unsintered powder (the remaining 70%) will be recycled into a new powder cartridge that mixes that 70% recycled powder and 30% fresh powder, essentially eliminating material waste. 
The New Fuse 1+ 30W with Nitrogen Atmosphere
The new Fuse 1+ 30W printer includes the option to print with a nitrogen supply,  which creates an inert environment during the print process and protects parts from oxidation, preserving the quality of the unsintered powder surrounding the parts. Accordingly, this better preserved unsintered powder can be recycled with a more efficient refresh rate. Printing in an inert gas atmosphere allows users to recycle their Nylon 11 Powder and Nylon 11 CF Powder with a refresh rate of 30%, compared to 50% when printing in an uncontrolled environment.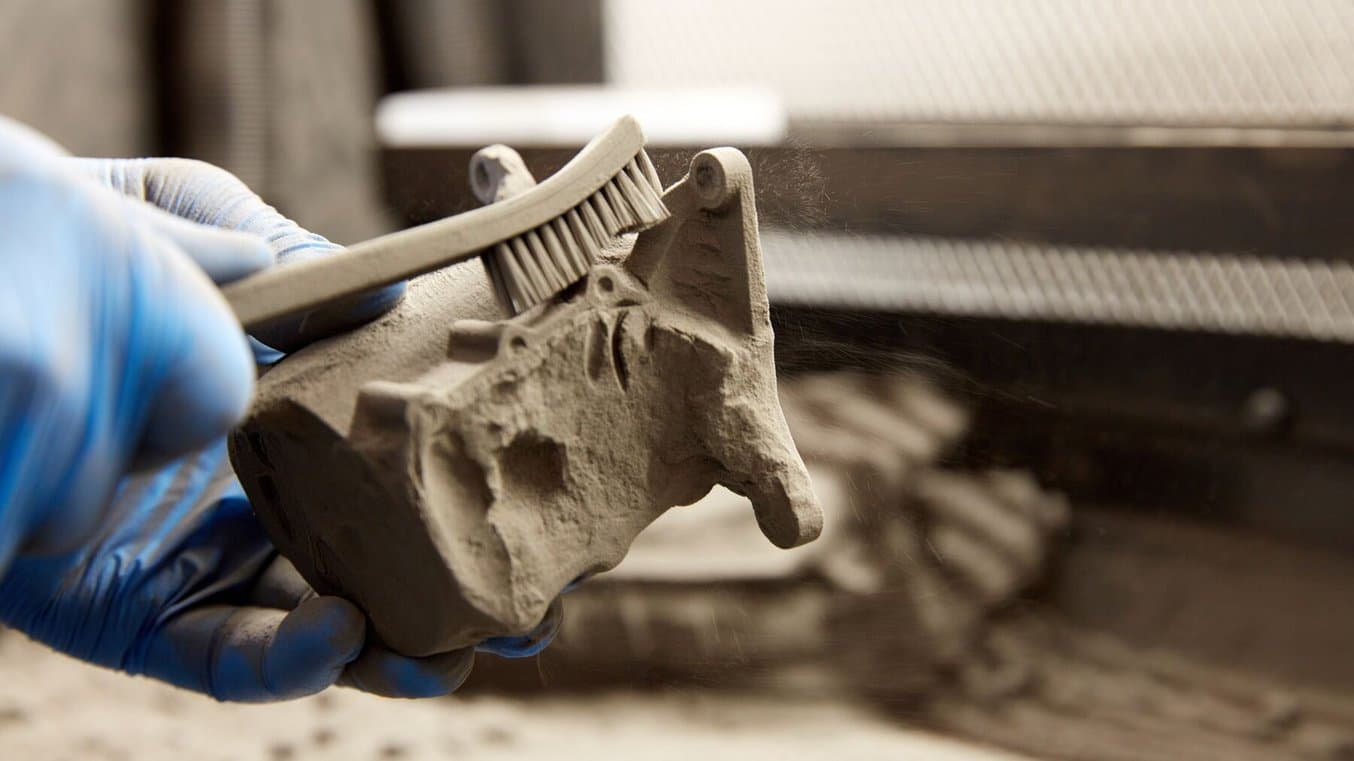 Affordable Cost of Continued Printing
The Fuse 1 and Fuse 1+ 30W printers enable businesses to bring SLS in-house with not only an affordable entry price point but the affordable ongoing cost of materials. Calculating the return on investment for SLS 3D printing is easier than ever without having to factor in the sunk cost of unsintered, yet unusable, powder.
Every granule of powder can be used to make parts, and the process for recycling is streamlined and straightforward with the Fuse Sift. By optimizing refresh rate, packing density, and utilizing the nitrogen atmosphere, users of Fuse Series SLS 3D printers can reduce cost and eliminate waste.